As e-cigarette popularity burned hot with Montana's youth in recent years, vaping lobbyists spent more than a half-million dollars attempting to influence public policy.
Vaping money spent on lobbying Montana lawmakers and donating to campaigns from 2016 to 2019 amounted to as much as $554,131, government records show. And, lax enforcement of the state reporting rules for lobbyists means the amount could be off by as much as $50,000.
Montana health officials earlier in October documented the state's first death from vaping — a teenager — and earlier reported at least two cases of severe lung illness related to vaping.
There are now more than 1,000 cases of vaping-related lung disease nationwide and 33 known deaths. Montana Gov. Steve Bullock ordered a 120-day ban on sales of flavored vaping products to begin Oct. 22, but on Friday a Ravalli County District Court judge granted vape shops' request to delay that ban. Children are thought to be the target consumers of vaping flavors that are candylike.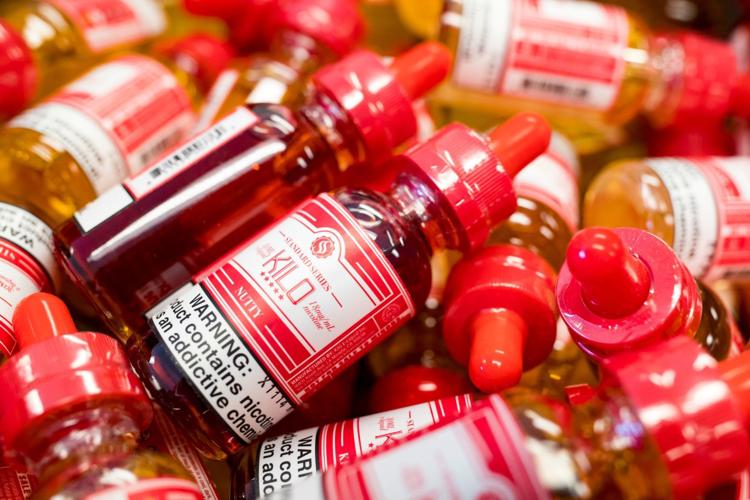 At least 58% of Montana public school students have tried vaping, a number that's increased more than 10% in two years, according to the Montana Risk Youth Behavior Survey.
The vaping lobby has spent money opposing state legislation to require disclosure of pesticides and chemicals in e-liquids, and also to limit indoor vaping in public places. Likewise, proposed vaping taxes have been opposed by the industry.
In Montana, the vaping principals paying for lobbyists and donating to campaigns are Reynolds American, Altria, Juul Labs and the Vapor Technology Association. Legislative records show that most bills tackling vaping issues in the 2017 Legislature died. In 2019, seven bills covering the same subjects were either killed or never advanced beyond draft form, though one bill did survive. Lawmakers this year voted to ban vaping at public schools.
The death of vape bills
Undoubtedly, lobbying by the vaping industry has influenced the response of state lawmakers, said Sen. Diane Sands, D-Missoula. Sands has carried several bills addressing the health consequences of vaping, and more often than not those bills are assigned to committees on business, rather than committees on health, she said.
"They don't send these bills to the health committee, they go to the business committee at the request of the Senate president," Sands said. "He has the discretion. He's a Republican. It goes to the business committee."
In committee, the pro-vaping witnesses sent to testify on a bill don't look like the principals who spend thousands on lobbying, Sands said.
"The front the industry uses are these local vape shops and these 'former smokers' who get so emotional and cry and say how they're no longer addicted to nicotine and that this is not smoking," Sands said. If there's someone from corporate present for a vaping company, they're usually in the background.
In the Legislature, it's clear what bills the vaping lobby opposes. What isn't clear is what subjects the lobbyists are working on in years the Legislature isn't in session, when spending is at its highest. Reynolds American Inc., for example, reported spending $66,500 in 2018, but didn't disclose what issue it was lobbying about, though it's required to by law. Likewise, Altria reported $77,623 in 2018 without disclosing what subjects it was lobbying about.
"We look at them when they get them filed and we kind of do a cursory examination at the time, kind of similar to what we do with campaign finance reports. But with lobbying, all we really have to go off is what's on the financial reports," said Scott Cook of the office of Montana Commissioner of Political Practices. In other words, the lobbyist reports lack the kind of campaign-report-level detail that might help COPP staff follow the money. The volume of reports to be looked at also limits how much due diligence can be done.
"There are 400-some principals and 700-some lobbyists, and there's four of us looking at the reports," Cook said.
Pete Quist, research director for the National Institute on Money in State Politics, said only half of the states require expense reports on lobbying. Of the state's that do, few require more than a report of how much a lobbyist is paid. That limited amount of information, which is frequently all that vaping principals offer Montana regulators for a non-session year, keeps details hidden.
Golf money, in Hawaii
Both Reynolds American and Altria are legacy tobacco companies that have since invested in vaping products. Reynolds markets Vuse vaping products. Altria is a stakeholder in Juul, the nation's leading vaping brand.
There was one detail on the Altria non-session report for 2018. The company paid $42.55 to Oceanside Golf Course in Hawaii on behalf of Sen. Scott Sales, R-Bozeman, president of the Montana Senate. Altria told the Billings Gazette on Tuesday that the company and Sales split the bill on a round of golf at Oceanside. Sales remembered the incident similarly.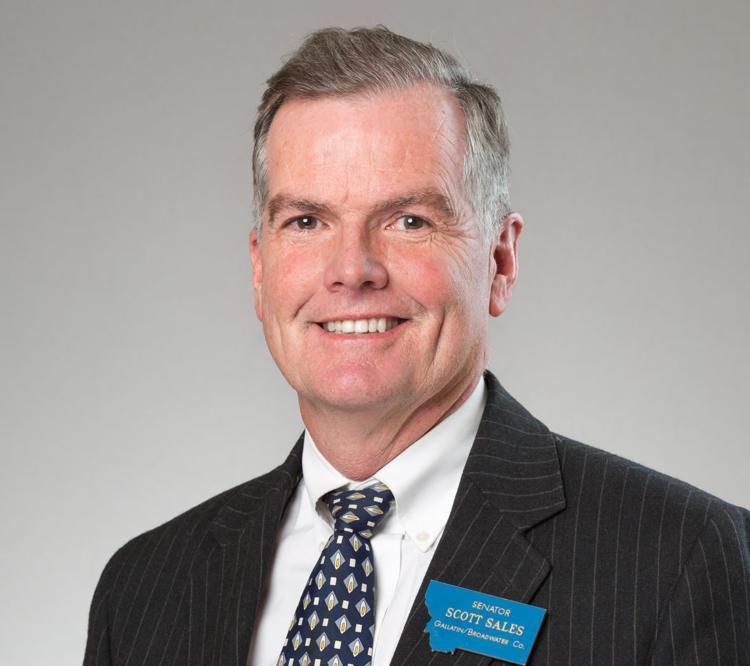 The legislator, who is now a candidate for Montana state auditor, said he was at a conference for Senate leaders, which Altria was also attending. Sales said lobbying by vaping companies hasn't changed his votes. Sales is the Senate president, who Sands said directs vaping bills away from the health committee and into the business committee, where the focus is different.
"I've been pretty consistent. I think adults have the right to do things that aren't healthy for them. I don't think any of those things are good behavior, but it's your right if you're an adult, you should be able to do whatever you want," Sales said. Vaping was targeted by tax proposals in both the 2017 and 2019 Legislatures, as well a 2018 ballot measure to increase tobacco taxes that would have included vaping, as well.
"They're an industry that gets a lot of attention," Sales said. "They're an industry that's easy to hate, not for me personally, but let's be honest, it's a sin tax."
Cash for candidates 
Sales was among the candidates who received campaign donations from Altria, as well. He received $340 this year. Altria's political action committee donated $85,500 to Montana political campaigns from 2016 to present. The biggest individual recipient was U.S. Sen. Jon Tester, D-Mont., who received $6,500 in donations to his 2018 campaign and another $25,000 to his political action committee Treasure State PAC.
Altria also donated $3,000 to the Montana Democratic Legislative Campaign Committee, and $22,660 to the Republican Legislative Campaign Committee. Both groups work to get legislative candidates elected and also aren't subject to the low donation limits of candidate campaigns.
U.S. Sen. Steve Daines, R-Mont., received $5,000 from Altria for his 2020 re-election campaign and another $20,000 to his political action committee Big Sky Opportunity PAC.
U.S. Rep. Greg Gianforte, R-Mont., who is now running for governor, received $3,000 from Reynolds American. The Montana Republican Legislative Campaign Committee received $5,000 from Reynolds.
Juul Labs reported donating $2,600 to Attorney General Tim Fox in October 2018. The check was issued to Fox's 2016 campaign for attorney general. But the Fox campaign for governor said the check was never cashed. The campaign produced a copy of a voided check from Juul on Monday.
It's natural to see the members of the tobacco lobby as allies, but they're not, said Matt Culley, a member of the Vapor Technology Association. Currently, vape shop owners and other small timers are reeling because of Montana's announced 120-day ban on flavored vaping products, Culley said. The stakeholders of Vuse and Juul products with sales nationwide will not only weather the storm, Culley said, they will also have more of the market to themselves when the regulatory smoke clears.
Culley isn't a lobbyist, but he has traveled to Washington, D.C., to look for support from Montana's Congressional delegation.
"They all seemed to be on our side on this issue, especially Tester's office," Culley said, adding that he expects any possible federal action on vaping products is months away.
Culley later clarified that Montana's entire delegation was especially helpful, not just Tester's staff.
Tester's staff said the meeting focused on the outlook of Montana businesses, not the health issues related to vaping. There are two Senate vaping measures, in which Tester is involved. In the Agriculture Appropriations bill, lawmakers are directing the Food and Drug Administration and Centers for Disease Control and Prevention to continue investigating the causes of the widespread vaping-related illnesses.
The second issue involves looking at ways to prevent consumers from modifying vaping products or adding substances not intended by the manufacturer. That work is expected to take several months.
Get Government & Politics updates in your inbox!
Stay up-to-date on the latest in local and national government and political topics with our newsletter.