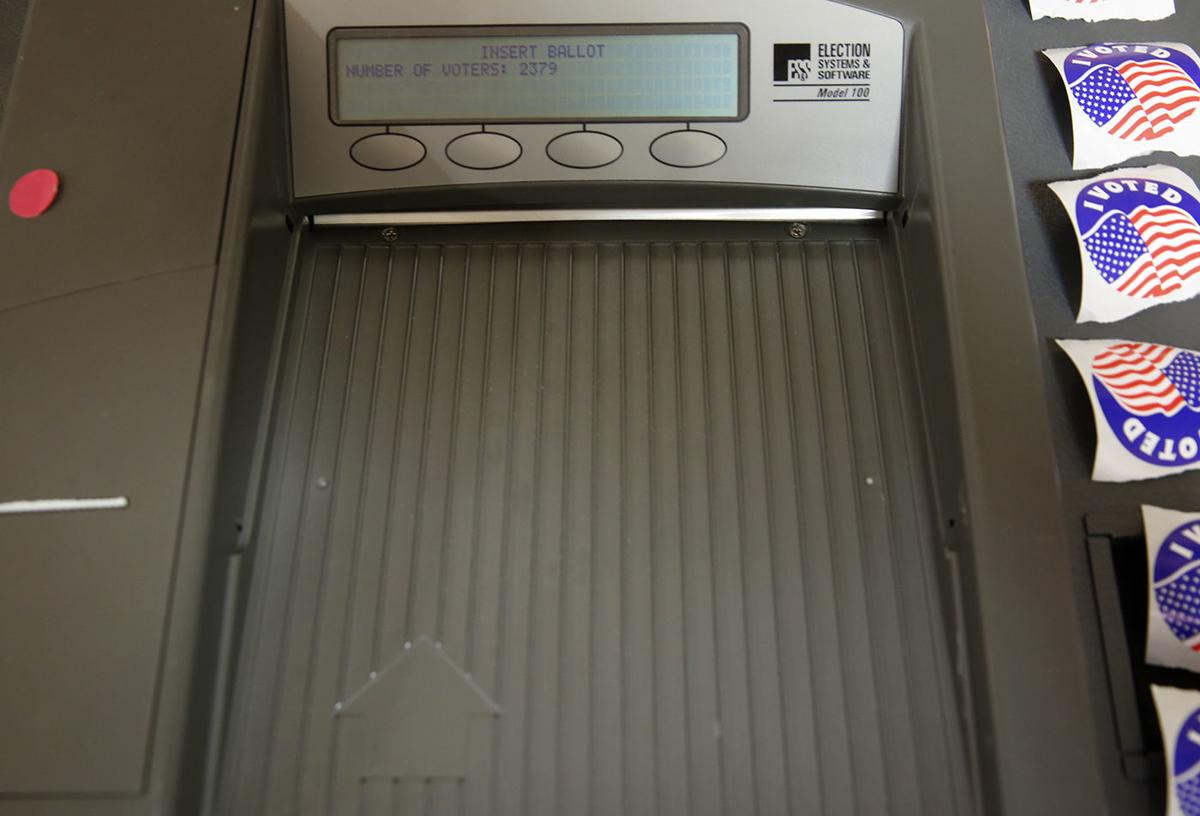 The Wyoming Democratic Party is calling for one of its Senate candidates to drop out after he made a number of disparaging remarks about nearly every one of his opponents on social media last week.
In a series of tweets last week, self-described progressive James Kirk DeBrine — a political newcomer from Natrona County — used an opponent's medical history to cast doubt on their fitness for office, questioned the faith of a Jewish opponent and appeared to suggest that a candidate with multiple children would not be able to competently hold elected office.
He also described several Democratic candidates as "jokes" and, in later tweets, appeared to throw jabs at fellow U.S. Senate candidate Nathan Wendt, whose family manages a renewable energy think tank in Jackson, calling him a corporate, fake progressive.
Wyoming Democratic Party chairman Joe Barbuto quickly denounced DeBrine's comments in a message to party members late Friday night, calling his tweets "misogynistic, antisemitic, and ableist."
"The Wyoming Democratic Party has committed to remaining neutral throughout all primaries, and we take that seriously," he wrote in a statement. "But we also refuse to be a party or organization that accepts behavior that conflicts with our core values and principles."
While Barbuto announced it would be withholding any support from DeBrine in the future, DeBrine has so far not received any candidate services.
Beyond a time slot at the party's convention several weeks ago, DeBrine did not coordinate his candidacy with the state party prior to his announcement and, according to the state party spokeswoman Nina Hebert, had only reached out to staff for assistance last week before the offer was pulled days later.
In a series of messages with the Star-Tribune, DeBrine pushed back on assertions he was anti-Semitic or misogynist because he had supported female candidates in the past and has a Jewish relative. In later messages, he said he had pointed out "serious problems" with the viability of his opponents in a head-to-head race against the Republican nominee; issues he said the GOP would expose to crush its opponents.
"I know Wyomingites who are conservatives," he wrote in a Facebook message to the Star-Tribune. "They were happy with Enzi for 21 years. So I never would dream as an ordinary WY citizen of God. That (sic) I could win the GE (general election) versus such a well entrenched GOP incumbent."
In his short political career, DeBrine's campaigning has, to date, been defined by a series of oftentimes difficult to decipher posts on social media and a limited number of public appearances. In addition to his speaking engagement at the recent Democratic Party Convention, DeBrine also attempted to plug his campaign at a recent anti-racism demonstration in Casper, which was received coldly by audience members.
The primary election is set for Aug. 18.
Get Government & Politics updates in your inbox!
Stay up-to-date on the latest in local and national government and political topics with our newsletter.