As authorities prepare for a controversial undertaking on the south side of the Montana Pole and Treating Plant Superfund site this year — the consolidation of contaminated soils into a permanent, on-site repository — another major challenge lies in wait under and across the interstate.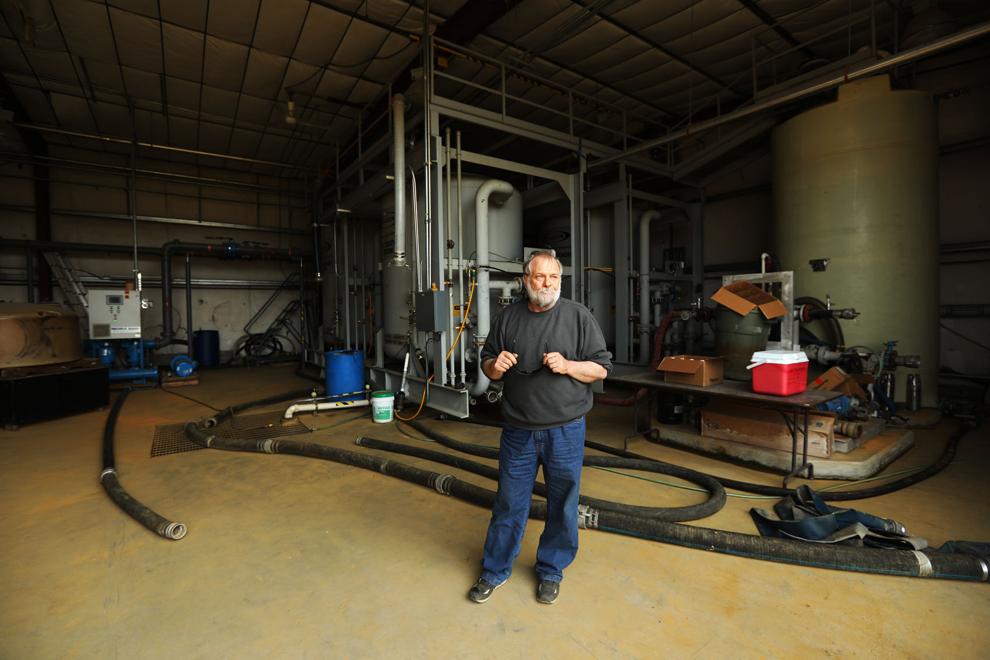 For a shot to meet the project budget and establish an effective long-term remedy, the Montana Department of Environmental Quality will rely heavily on new in-situ, or in place biological treatment, of contaminated groundwater hidden under the highway and across the site.
Just how much is riding on the new technology — yet untested on site — was evident Tuesday during a tour of the site with members of Butte's Citizens Technical Environmental Committee and the DEQ.
Pump-and-treat
Since 1995, Tom Bowler has pumped and treated contaminated groundwater at the former wood-treating plant north of Greenwood Avenue, south of Silver Bow Creek and bisected by Interstate 15-90.
As operator of the treatment plant, which sits on the north side of the highway, he's seen the landscape change as it's been slowly cleansed of cancer-causing chemicals pentachlorophenol and dioxin.
"This is where Silver Bow Creek was when I started here," he said, standing near the treatment plant. "So I can't say I'm older than dirt, but I'm older than the creek, because it's all over there now."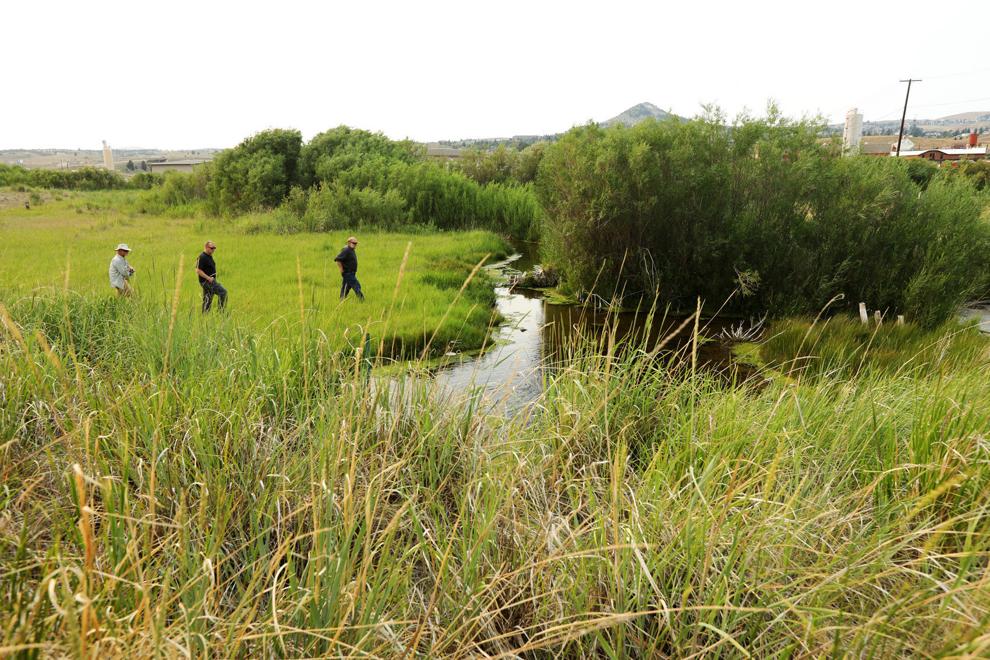 Years ago, the creek was rerouted and the tailings from the Colorado Smelter were removed from where he stood, and now he can say with confidence treated groundwater discharged into the creek is closely monitored.
Meanwhile, the plume of contaminants has shrunk dramatically in size due to pumping, but high concentrations of pentachlorophenol and dioxin remain under the highway and in other locations.
Since 2001, 97% of over 1,000 samples of the effluent out of the treatment plant has met the Environmental Protection Agency's drinking water standard for pentachlorophenol, and all samples have met the standard for dioxin, DEQ project lead Dave Bowers said.
In other words, pump-and-treat has largely been a success.
But successful treatment must be measured in the long-term, and by its dollar cost. Increasingly, as the next construction phase of the project nears, the community has questioned whether DEQ has enough money to get the job done.
Water treatment is the most expensive part of the cleanup.
The DEQ estimates groundwater at the site will need to be pumped and treated for 50 years, costing an estimated $400,000 to $1 million per year, unless an alternative method is used.
With a massive construction project slated to start this year, long-term monitoring of the new repository and water treatment to pay for, $29 million remains of the original $35 million settlement from potentially responsible parties — including Burlington Northern Railroad and the Atlantic Richfield Company.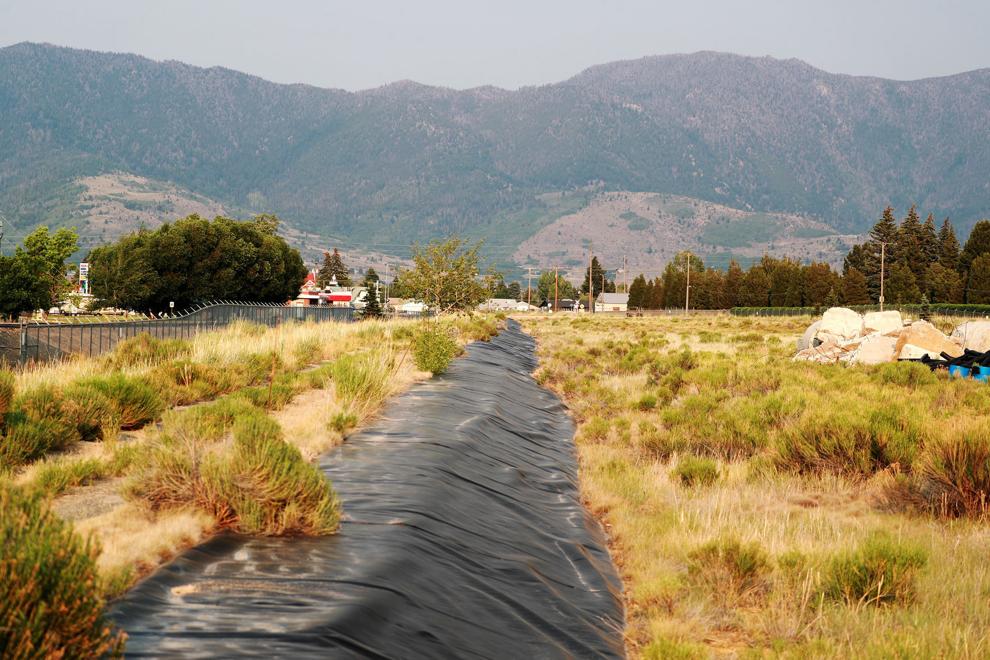 The tanks and filters that clean groundwater to standard have done their job, and Bowler has done his, but as the volume of contaminants decreases, the electric bills and operation and maintenance remain.
In recent public meetings, Bowers has assured the concerned that the upcoming construction on the south side of the site will ultimately protect the health of nearby residents in the Boulevard and Williamsburg neighborhoods, and that the entire project will ultimately come in under budget, or money will be found if it doesn't.
Switch to in-situ
To come in under budget, though, DEQ will rely on successful in-situ treatments for groundwater.
Most known techniques add oxygen to degrade the chemicals in place, and engineering firm Tetra Tech has listed potential treatments in past reports.
Soil bioremediation was attempted on the south side of the highway, and the treatment made strides in reducing pentachlorophenol, but came short of meeting updated safety standards, and far short for reducing dioxin to even the old standards.
Soon it will be time to try chemical methods on groundwater.
The in-situ methods needed for groundwater are unproven at the site, however, and Bowler during the tour said they are really the only way to stop pump-and-treat into the long distant future.
"You run into the problem where this stuff bleeds out slower and slower over time," he said of pump-and-treat. "It gets slower but it stays high enough where it'll impact the creek. So you've got to keep grinding on it, and you're pouring in more and more money grinding on it."
"From all the things I've read, they've been doing this pump-and-treat for decades. And everywhere they've done it, they projected an amount of time, and none of them have cleaned up in that amount of time," Bowler said.
The climate trend isn't helping with pump-and-treat, either.
Dry years like this one, the plant is projected to remove less than half the contaminants that it did in wetter years like 2018, Bowler said.
With reduced chemical concentrations, the plant is saving money by changing the carbon filters less frequently. They had to be changed every six months back when the aquifer contained masses of oil; now they're on a course to go eight years before a change-out.
The net cost isn't coming down though.
Last week, the Montana Public Service Commission announced NorthWestern Energy will be charging the average homeowner $26.50 more per year for power going forward.
The treatment plant's heavy reliance on electricity is costly and a bane on the environment, Bowler said.
"Running this electric has an environmental impact. You're running a coal plant somewhere to keep this thing going."
Past experiments injecting water on purpose have overwhelmed the treatment system. When water was unintentionally injected by a broken municipal waterline, in both 2014 and 2018, chemical exceedances entered Silver Bow Creek, Bowler said.
The bottom line is that pump-and-treat is not a great option for the long-term, Bowers said.
"We've gotten to the point where it's been effective, but it's going to be less and less effective, because we're not pulling in as much," he said.
In-situ isn't straightforward, but the method has a couple things going for it. One of these is rapidly improving directional drilling technology, Bowers said, which hopefully allows precise targeting of the aquifer for treatment.
Another plus comes with having such a big toxic mess to work with. DEQ can run experiments on easier to access hot spots with high chemical concentrations in groundwater before trying methods on the "most notorious of discrete areas," as Bowers called the zone under the highway.
Even preliminary experiments will be delicate and slow to evaluate, Bowers said, sometimes taking a year or two to run, because in-situ is a balancing act.
"You want to make sure that what you're doing is going to work, because … sometimes when you start breaking down chemicals, you get other chemicals, and sometimes they move faster," Bowers said.
"You don't want something to mobilize too fast, where it overwhelms your system and the next thing you know it's out there," he added, motioning towards Silver Bow Creek.
Whether in-situ will ultimately reduce concentrations and slow or stop pump-and-treat is a hope, but not a certainty.
"Whatever you're going to do, there's a limitation. It's going to have to hit and kill it before it gets to us or we may have a problem," Bowler said.
The area under the highway in particular offers immense logistical challenges.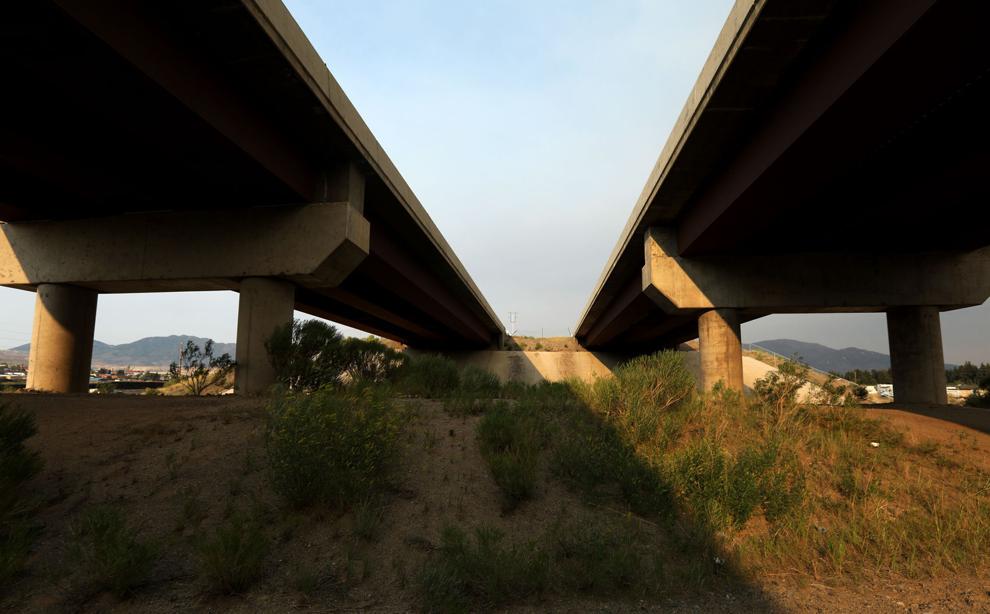 "The usual hang up with these things," Bowler said, "is they work well on the bench or in the lab… they'll do the job, but can you get them where you need them to go?"
Without finding a successful in-situ solution, Bowler said, "This thing could go on for a very long time."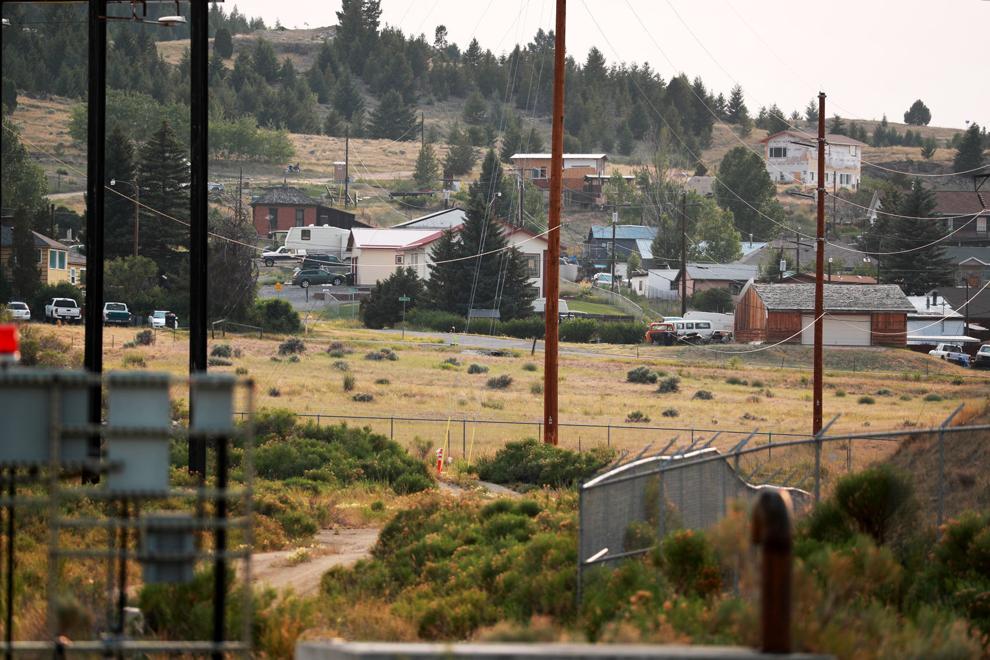 An in-situ remedy is in fact required by the Record of Decision for the site, according to the DEQ. If pump-and-treat was relied on exclusively, a new Explanation of Significant Differences, an amendment to the ROD, would be required, said Moira Davin, public information officer for the DEQ.
It's possible in-situ treatment won't do the job alone, and pump-and-treat will have to be used into the distant future regardless.
"There is always the possibility a remedial technology will not completely remove all contaminants. However, DEQ is optimistic with new and emerging technologies that a treatment option will be successful at reducing contaminants to protective standards," Davin said.