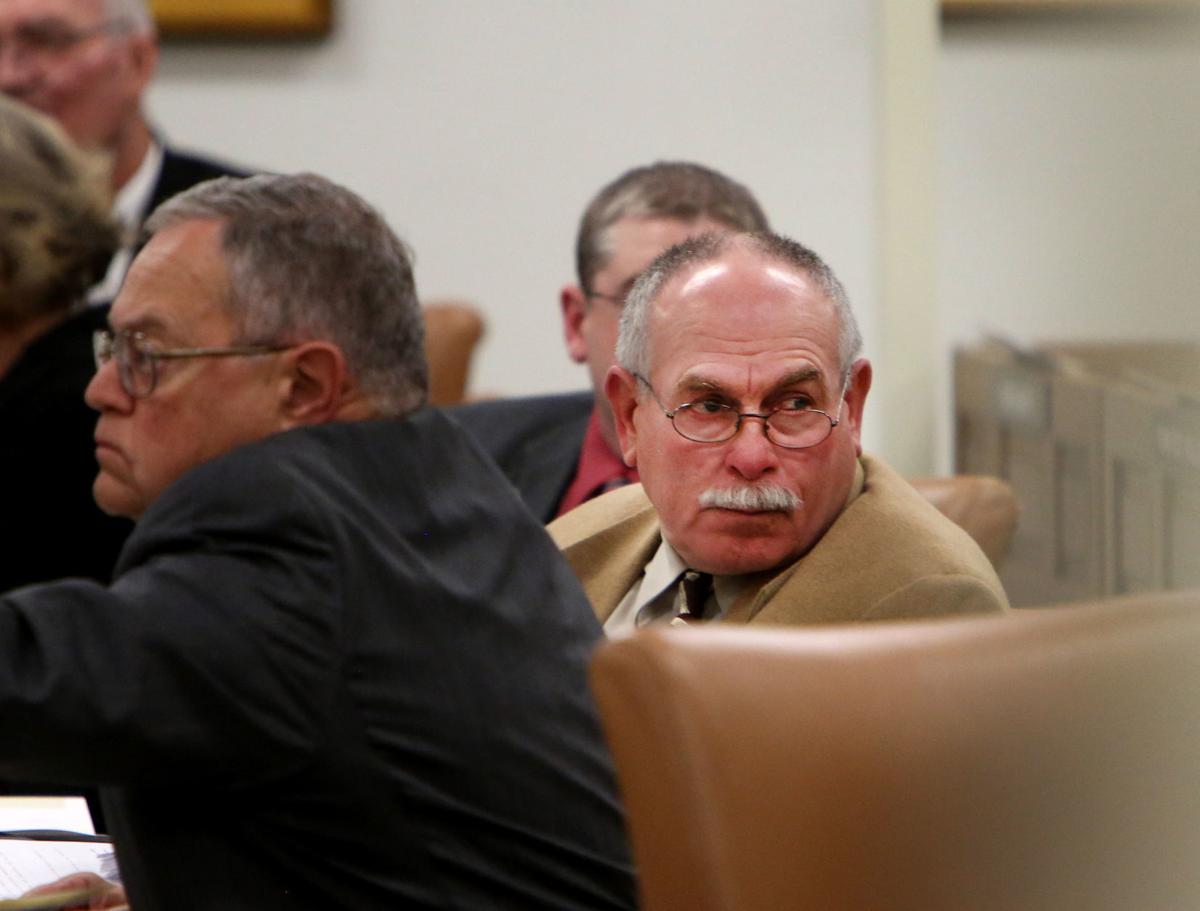 Four right-wing Republican statehouse candidates in Campbell County have begun a campaign to compel fellow lawmakers to sign a contract pledging their support for no new taxes, a born-alive abortion bill and other measures long supported by the Legislature's activist wing ahead of the 2020 elections.
The 10-pledge contract – which began circulating publicly last week – was drafted and signed by four statehouse candidates in Gillette including sitting Rep. Roy Edwards, primary winners Bill Fortner and Troy McKeown, and John Bear, the Republican nominee for outgoing Rep. Scott Clem's seat in House District 31.
The contract includes promises to adhere to a number of boilerplate policy positions long held by the far right within the Legislature, which has grown in size over the last three elections and is likely to boast a coalition able to have a sizable impact on legislation in 2021.
The contract lays out a number of policy positions for signatories to support in the upcoming legislative session, including supporting efforts to make Wyoming a Second Amendment "sanctuary state," a bill to allow at-will recall elections of any elected official and legislation restricting the government from quarantining healthy individuals or forcing individuals to be vaccinated.
"Science is not conclusive on the effectiveness and consequences of vaccines," the group's website falsely claims. (Numerous, peer-reviewed studies have found no evidence to support the notion that vaccines cause autism and other chronic illnesses.) "There are arguments on both sides of the Vaccination issue. It is up to the individual to consider the facts."
Other measures supported by the group are not unique to the contract, which they said was based off of the Wyoming Republican Party Platform. A born-alive abortion bill passed the Legislature this past winter before being vetoed by Gov. Mark Gordon, while a voter identification bill — a top priority of the state Republican Party that has seen limited success in recent legislative sessions, but has consistently failed to pass for myriad reasons.
Emails and Facebook messages to email addresses and accounts associated with the group were not returned.
The ROCC contract is not the first contract attempting to get Wyoming Republicans to pledge to the party's ultraconservative platform. Earlier this year, it was revealed the state party would require candidates to pledge to 80% of the platform to receive party funding in this year's general elections, an offer numerous candidates rebuffed.
While not an official function of the local Republican Party, the contract — and a Sept. 24 town hall boosting the contract — were promoted by the Wyoming Republican Party on its Facebook page this week.
The four candidates apparently reached out to Campbell County's four other representatives in the Legislature but, according to Bear, they did not sign it. However, the four candidates who took the pledge hope their contract could help to spur a larger movement around the state to support their position and ultimately translate those efforts into actual legislation.
"We are only a small group of people and while we are not able to represent the entire state of Wyoming – that would be wonderful, and this is a movement in that direction – but what we can do is make a commitment to the people of Campbell County," Bear said in a kickoff event last week.
The contract comes amid a time of heightened political activity for conservatives in Campbell County. After an upswell in political activity over the forced resignation of city councilman Shay Lundvall over "liking" offensive Facebook post earlier this summer, the community has seen an explosion of political activism that, ultimately, helped buoy candidates Fortner and McKeown to victory in the primaries over incumbent Republican lawmakers Bill Pownall and Michael Von Flatern.
"We will do everything we can to promote this ahead of Nov. 3," Bear added. "Because as we saw from the results of the primary, people are paying attention right now and are interested in what's going on in our city, our county and our state. We want to prove that we will be a different type of representative for you."