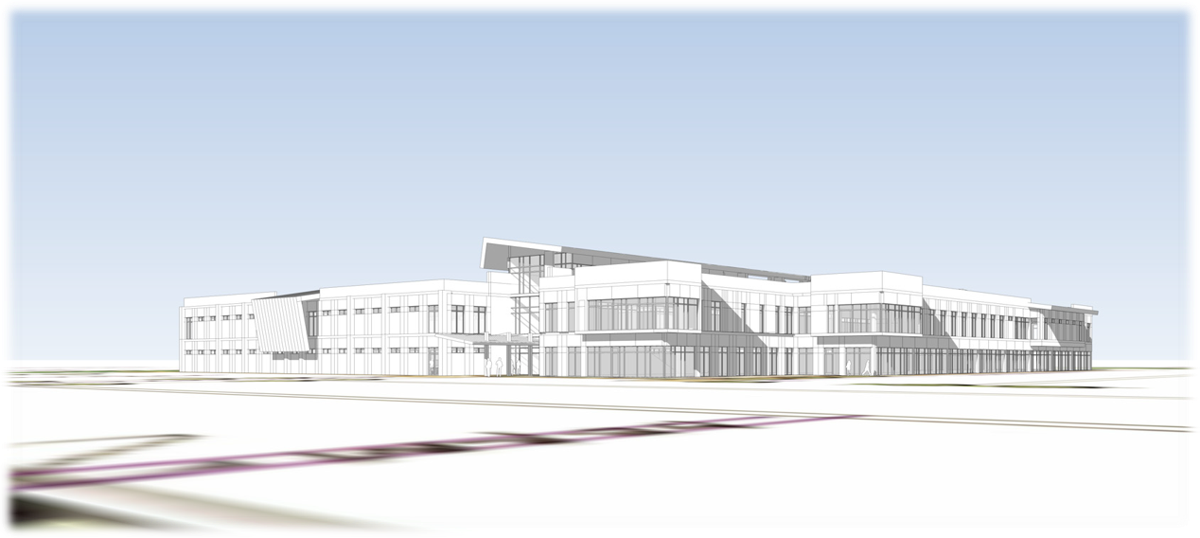 There has been much discussion about potential economic development opportunities related to the Rocky Vista University (RVU) medical school proposed for Billings. While we wholeheartedly support economic development and advancement for medical education in our community and region, the voice of physicians who provide clinical education experiences has been absent from the discussion. As representatives of the physician community, we are writing to encourage RVU to pause its aggressive, investor-driven timeline. We are asking them to address the many questions and concerns we have.
In 2016, when there were similar proposals for new medical schools in Montana, physicians from around the state loudly opposed the schools for good reasons. The claims that Montana needs a medical school in Billings to solve a physician shortage and that Billings has more capacity to teach need thorough fact-checking. On paper, the investor-owned medical school may look good for the economy but could be detrimental to medical education and patient care.
To say that Montana does not have a medical school is inaccurate. For more than 50 years, the WWAMI program has been Montana's medical school. It is a nationally recognized partnership with the University of Washington and the states of Washington, Wyoming, Alaska, Montana and Idaho. Montana medical students spend their first two years in Bozeman and their clinical years throughout the WWAMI region. The program is recognized for primary and rural care, and students are exposed to small rural clinical sites as well as large teaching hospitals.
We cannot solve the physician shortage by simply creating more medical students. Currently, there are more medical school graduates than there are internship and residency opportunities. This means that there are not enough post-graduate medical education positions to provide the required hands-on training before a medical school graduate can practice medicine in their chosen field. Further, we know that medical students are more likely to stay in the community where they do their residency training, not where they go to medical school. While most traditional medical schools are associated with residency programs, the more lucrative, investor-owned schools tend not to be. While it appears that a positive financial bottom line can be achieved with a medical school, investment is needed more in residency training programs, which cost millions to establish and sustain. A medical school graduate cannot practice medicine without residency training.
One of our significant issues with RVU is the proposed scale and capacity. Those of us involved in medical education are already stretched. We are already proudly committed to teaching WWAMI students, other medical students and allied professional students, in addition to the local residency programs that we help to run and maintain. Our region simply does not have the teaching capacity to accommodate 160 additional medical students per year from RVU. Even if WWAMI could increase the number of medical students from 30 to 40 students per year, it would stretch our teaching capacity.
What Montana needs to attract more physicians is to invest in residency and internship programs rather than simply adding more medical students. At the same time, we need to continue educating nurses, pharmacists, physical therapists, occupational therapists, social workers, mental health care workers, physician assistants, nurse practitioners, and others to round out care teams. As medical care has evolved, we understand that teams deliver quality health care, and that is also where our educational efforts should lie. Creating more medical school graduates simply is not in line with the future of health care education.
Physician education must continue to be community-grown. We need to concentrate our efforts on training the medical students and health care team members to whom we have already committed. Any expansion must be carefully and thoughtfully considered, with the voice of physicians and health care teams at the forefront.
RVU — please take a pause and address the concerns of physicians and clinical teams in our community and region.
This letter is signed by 51 Montana doctors:
Deborah Agnew MD, Christopher Blevins MD, Gregory Burfeind MD, Shelly Castles MD, Dallas Clark MD, Thomas deHoop, MD, Jennell Duey, MD, Heidi Duncan MD, Susan Gallo MD, William George MD;
Steven Gerster, MD, Janice Givler MD, Janice Gomersall MD, Michael Gordon, MD, Wendy Grace MD, Whitney Gum MD, Bryon Hobby MD, Robert Humble MD, Haleigh James MD, Mark Jones MD;
Kale Knutson MD, Amy Korten MD, Janis Langhor MD, Jerimiah Lysinger MD, Kathryn Lysinger MD, Katrina Maher MD, Drew Malany MD, Nicole Mandala MD, Christina Marchion MD, Jennifer Mayo MD;
Craig Mayr, MD, Tersh McCracken MD, James Metherell MD, John Miller MD, Colleen Milroy MD, Jeremy Mitchell DO, Joeseph Peila MD, Micah Puyear DO, Kristen Prewett DO, Ashley Quanbeck MD;
Paula Roos MD, Ryan Schwanke MD, Clinton Seger MD, Samuel Sillitti MD, Benjamin Simpson MD, Amy Smith MD, Brian Starr MD, Jay Taylor MD, Linda Waring MD, Daniel Weaver MD, Colleen Wood MD.