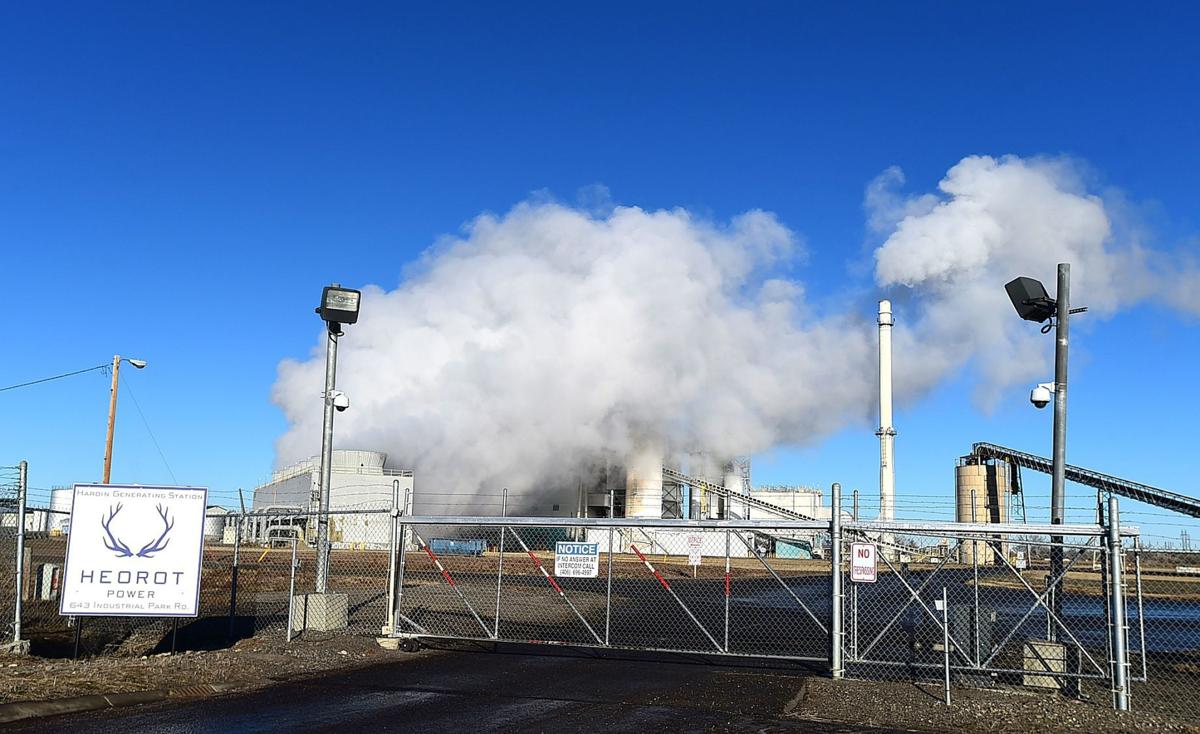 Hardin's troubled coal-fired power plant has found a buyer.
The Federal Energy and Regulatory Commission approved plans by Rocky Mountain Power to sell the 107 megawatt power plant to Big Horn Datapower Holdings LLC. Little is known about Big Horn, which isn't registered as a corporation in Montana. The sales price was not disclosed.
The new owner's name suggests it's among the cryptocurrency businesses that were interested in buying the power plant. In December, Hardin Mayor Joe Purcell told the City Council that he had met with Big Horn County commissioners, a representative from Rocky Mountain Power and a server company. According to City Council minutes Purcell said 50 to 60 jobs could be created in the process.
As recently as last year, the power plant was at risk of shutting down for lack of customers. Montana's Public Service Commission had suggested Hardin Generating Station might be of use to NorthWestern Energy, the state's largest monopoly utility. But NorthWestern passed on the opportunity.
By May 2018, Rocky Mountain began offering tours of the power plant to cryptocurrency companies engaged in blockchain mining.  Blockchain mining requires high-powered computers to maintain the digital ledgers and verify transactions. Miners of the bitcoin blockchain, for example, can be rewarded with newly minted bitcoin, which drew investors and businesses to build massive computing centers amid a spike in the currency's value.
The industry's daily electricity usage has been compared to that of smaller countries, leading to questions about the sustainability of blockchain mining's growth. The value of cryptocurrency is highly volatile, too much so for the currency to last, say critics.
Attorney's for Rocky Mountain Power told The Gazette in 2018 that the Hardin plant would need up to $15 million in improvements to serve a data center, including transformers that would reduce the voltage coming from the plant.