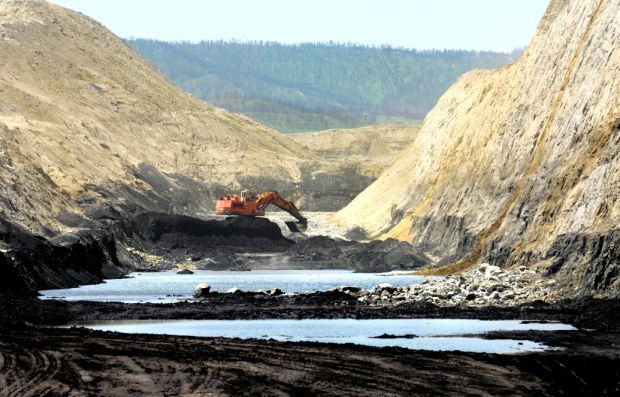 When Washington state pulls the plug on the Colstrip Power Plant, utility customers in Idaho shouldn't be left with the costs related to the coal-fired generator, regulators have advised.
Citing concerns about customers being unduly burdened with the aging power plant's cleanup costs and repairs, the Idaho Public Utility Commission has advised Colstrip owner Avista Corp. to keep the commission updated on power plant issues affecting Idaho customers.
The order marks a shift from just a few years ago when Avista indicated it would treat Colstrip as offline in Washington, but continue servicing Idaho with coal power. Avista has customers in both states. The utility has until the end of 2025 to stop delivering coal power to Washington customers. The company's latest long-term energy plan for Idaho indicated it would be beneficial for customers in that state to be out of Colstrip by 2025, if not sooner.
"It would be unjust and unreasonable for Idaho ratepayers to pay for the policy decisions made in other states if the benefits are not also realized by Idaho customers," commissioners wrote.
Avista replied to commissioners that it will take time to develop an exit strategy because Colstrip Power Plant has six owners. Puget Sound Energy, Avista and PacifiCorp all face Washington's 2025 deadline. Together they own 50% of Units 3 and 4. Portland General Electric owns 20% of each unit and faces a 2035 ban on coal power, though it is required to taper its Colstrip power use. This month, Portland General Electric also closed its coal-fired Boardman Power Plant in Oregon.
Only owners NorthWestern Energy and Talen Energy don't face coal power bans. NorthWestern owns a 30% share of Unit 4, Talen has a 30% share of Unit 3.
The Idaho commission's staff had raised several concerns about not being able to obtain adequate information about Avista's ownership in Colstrip Units 3 and 4. The utility has a 15% share in each unit. The staff reported that it learned through news reports last year of $20 million in needed repairs to Colstrip Unit 4. The repairs, first reported by Lee Montana Newspapers, were discovered in poorly redacted documents in Washington state, where Puget Sound Energy has shared the information with regulators.
Puget is now trying to sell its 25% share of Colstrip Unit 4 to two other Colstrip shareholders: NorthWestern Energy, which is Montana's largest monopoly utility, and Talen Energy, the power plant operator, now based in Texas. The sale faces stiff opposition in Washington.
The Idaho staff also raised concerns about coal supply uncertainties, environmental compliance costs and concerns about who will operate the power plant. Talen in 2016 gave two years' notice that it didn't want to be a plant operator anymore but has since opted to stay at the controls.
Consumers in Idaho are concerned about power plant costs and climate change, said Ben Otto of the Idaho Conservation League.
"It gets very unclear about who pays the costs once Washington leaves. It's a real chance that Idahoans will get stuck with all these extra costs," Otto said. "That's really around decommissioning and cleanup. It just gets really hard to decide who's responsible for what. It would be easier to be aligned," with Washington.
Idahoans would like to see more renewable energy development in their state, Otto said. The state's politics are very conservative, but there are no coal-fired power plants in Idaho, and no coal mines. Idaho's coal power comes from other states and is being phased out. Most notably, Idaho Power has recently indicated it might exit North Valmy Station in Nevada as early as 2022. Idaho Power had initially plant to exit North Valmy in 2025.