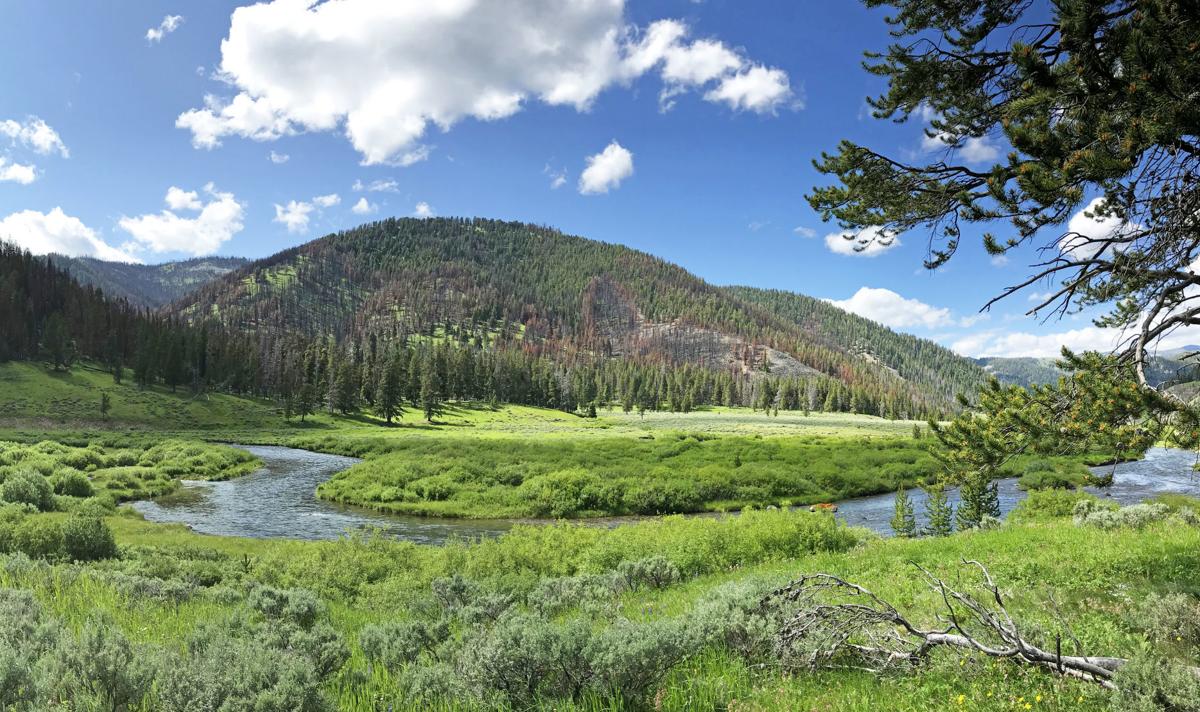 GALLATIN CANYON — Alongside a fence lined with lichen-encrusted elk antlers, homeowner Duncan Patten spread his arms, smiled and boasted a bit.
"What other place has Yellowstone National Park on one side and the Lee Metcalf Wilderness on the other?" he asked. "There's no place like it."
The 485-acre private inholding about an hour south of Bozeman has been in Patten's family since 1955 when his father purchased the land from the Story family, early pioneers in the region. Ownership is now divided between Patten, his brother and his sister.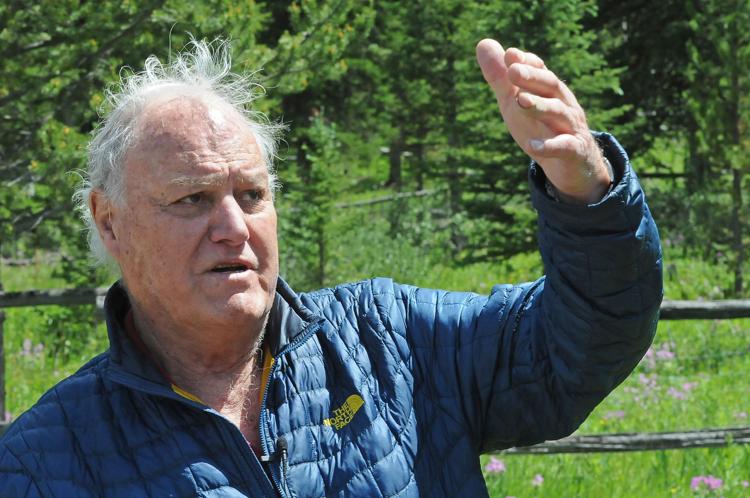 Threatened
Last year, however, it appeared as though the idyllic landscape now carpeted in lush grass, wildflowers, and pine trees would be scorched by the Bacon Rind fire. Ignited by a lightning strike on July 20, the fire steadily ate its way north, alarming motorists who could see trees torching as they drove to and from Yellowstone National Park's West Entrance.
Yet Eva Patten, Duncan's wife, said when smoke first appeared on the hillside south of their family's property the family wasn't worried.
"We thought, 'Oh well, the rain will put it out tonight,'" she said.
Fire staff from the Custer Gallatin National Forest and Yellowstone National Park chose to manage the fire for ecological benefits and not to suppress it based on several criteria: it started in a wilderness area; fuel and soil conditions weren't dangerously dry; computer modeling showed favorable conditions for a low-intensity fire; and fire has long been a natural part of the area's ecosystem.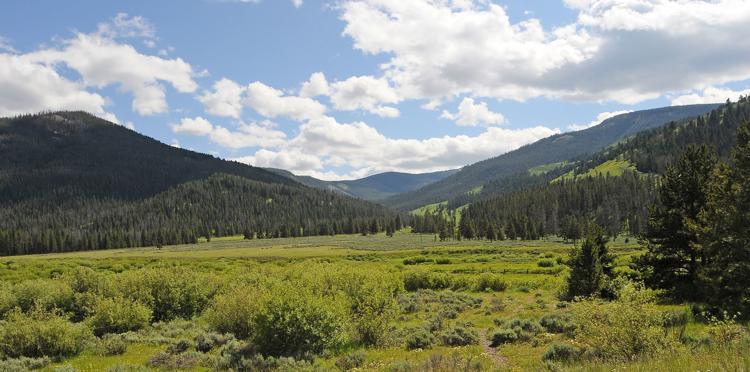 "This was a very unusual fire," said Jeff Shanafelt, West Zone fire management officer for the forest.
As part of that management, certain areas — such as the Black Butte Ranch — were outlined as valuable and would be protected.
If the conditions would have been drier, or the blaze had been human-caused, the agencies would have attempted to extinguish it as quickly as possible. Instead, the fire meandered around the area west of Highway 191 between Big Sky and Hebgen Lake into early October, eventually burning across more than 5,200 acres.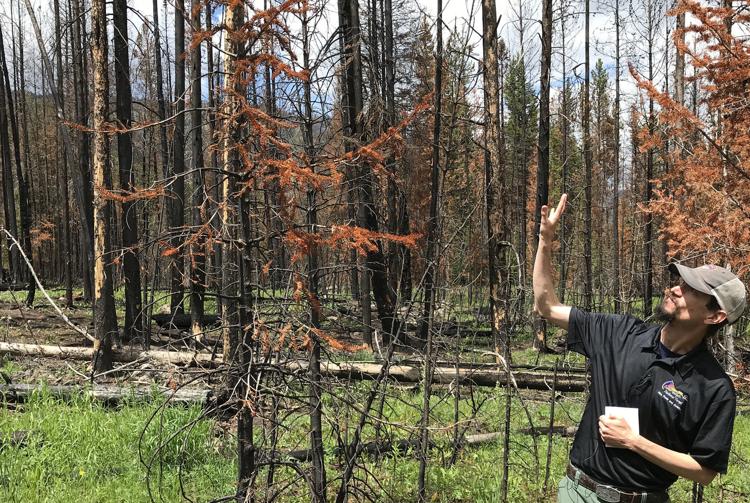 Close by
"It did get to where you could hear the fire — crinkle, crinkle" — from the back porch of their cabin at night, Eva said.
The fire was less than a mile from the Pattens' homes, burning in timber atop a nearby mountain. The proximity of the fire "scared the hell out of us," Duncan said. That's saying something because during the sky-blackening 1988 fires, which burned across more than 1.2 million acres in the region, the ranch was evacuated as a precaution.
In the wake of that fire, metal roofs were added to all of the Black Butte Ranch buildings. It was one precaution against embers falling on the structures during potential future fires.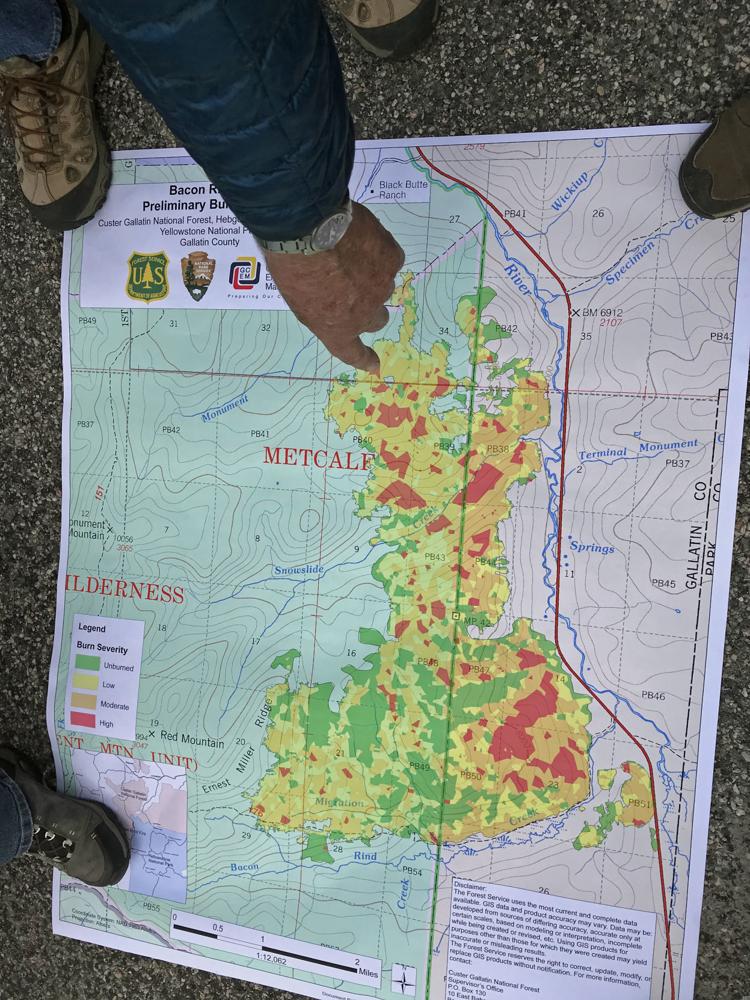 "The Pattens set us up pretty well because they have a pretty Firewise" landscape, Shanafelt said, referring to techniques homeowners can use to reduce the chances of wildland fires torching their homes.
To further fireproof the ranch, a crew of 40 firefighters rolled up and began cutting fire breaks and removing flammable vegetation.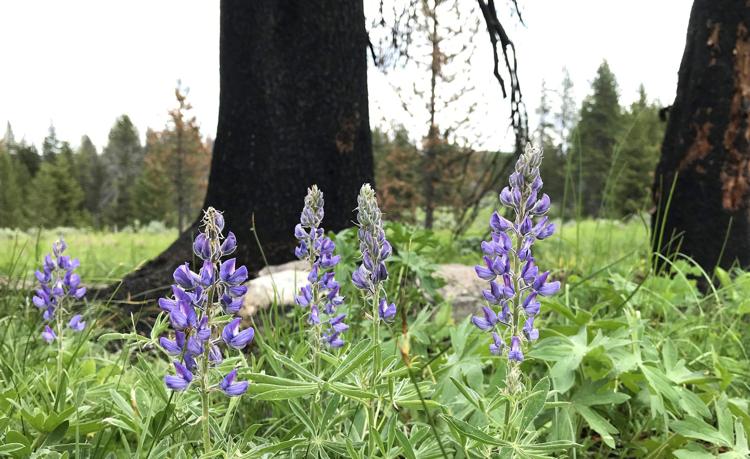 Regeneration
On a tour of parts of the fire and ranch on Tuesday, local forest, park and county officials touted the interagency cooperation in managing the Bacon Rind fire, as well as the interaction with the public. The Pattens had nothing but praise for the work the agencies did, as well as the updates provided on the fire's progress.  
"It was very nice to see all of the agencies cooperate," Eva said.
Fire ecologist Todd Erdody, of the Custer Gallatin National Forest, pointed out places where vegetation was already growing back after last year's burn and explained that over much of the fire's path the blaze was moderate in intensity. That will be good for animals like deer and elk who dine on the new growth that springs to life in the ashes of a fire's nutrient-enriched soil. Woodpeckers also move into recently burned forests, and the cavities they hollow out attract songbirds, Erdody said.
"I'm really surprised by the amount of fresh elk sign in here," Shanafelt said at the Bacon Rind trailhead.
Fires also have the ability to remove dead trees and help species like lodgepole pine and whitebark pine take root.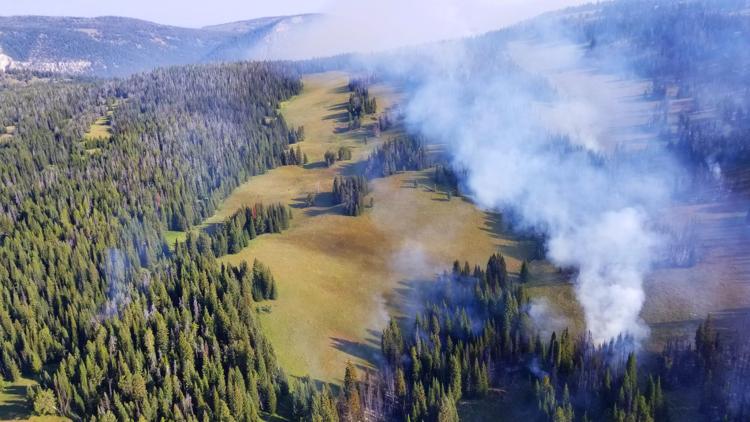 Not suppressed
According to research Duncan Patten began in 1959 when he was pursuing his doctorate in what would become landscape ecology, he cored trees and estimated the area hadn't seen a severe fire in almost 200 years. Suppression of fires was the norm in the early 1900s, so even though there had been about three dozen fires ignited in the area since the 1940s, they had all been extinguished.
Letting the Bacon Rind fire burn should help fire managers in the future if another fire starts in the wilderness, said John Cataldo, Yellowstone National Park fire management officer. The Bacon Rind fire scar could act as a natural fire break, containing blazes inside the wilderness area.
"Now we have an anchor point," he said.
"This gives us a tremendous opportunity to manage fire in that" area for at least the next 30 years, Cataldo added. "The fire did a great job of doing our work for us."
Duncan said some people were upset that the agencies didn't do more to suppress the fire, but he sees the benefits of letting some fires do what they have historically done on a fire-adapted landscape. "Most people think management means, 'Oh my god, we have a fire, put it out!'" he said.
Another misconception of the public is that the entire area within a fire boundary map is charred black, "as if it was a wasteland," Shanafelt said. That's not the case. In some areas a fire may burn hot, while in other places it is less intense. Across the Bacon Rind fire's path about 40% was moderately burned, 12% intensively burned and the rest was relatively unscathed. After seeing images and reading stories about last year's intense California wildland fires, some people may find it hard to believe that fires can benefit the landscape and not be so destructive.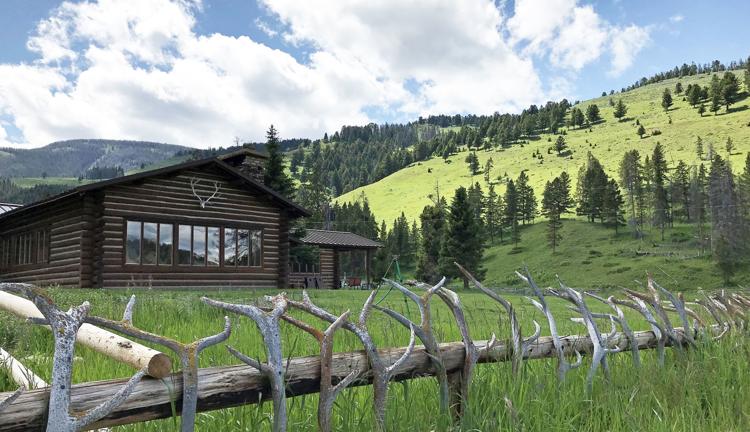 Education
Even though this spring and early summer has been fairly wet across much of Montana, fire managers like Cataldo are still cautious about predicting a quiet fire season.
Right now, Yellowstone National Park's fire danger is rated moderate. But if a high pressure ridge arrives and starves the area of rainfall, it could dry the region out in 10 days to two weeks, he said.
"I won't be surprised if in two, two-and-a-half weeks we'll be in the high range," Cataldo said.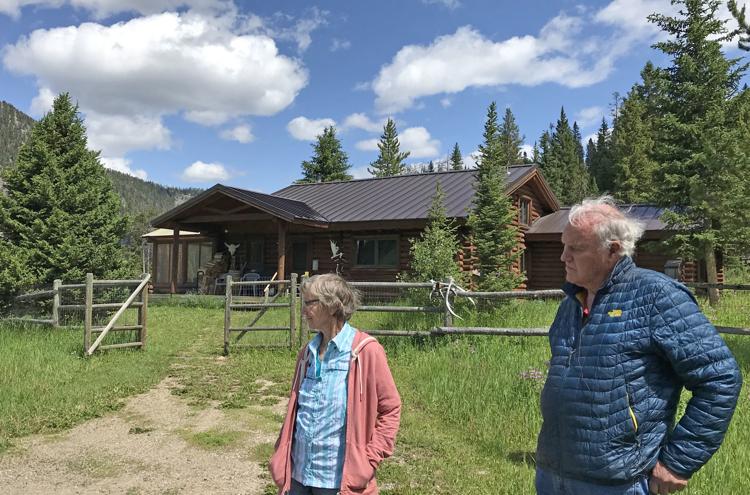 "I can tell you, if you're living in the West, you need to learn to live with fire."
That's a fact that's well-known to the Pattens, given that the unique location of their property is surrounded by wildlands thick with forest and grasslands clinging to steep mountains like 10,000-foot Bighorn Peak to the east and Monument Mountain up the creek to the west.
"We know sooner or later here we're going to get fire," Duncan said.
But considering the view and the unique setting, it's a risk the Pattens are willing to take.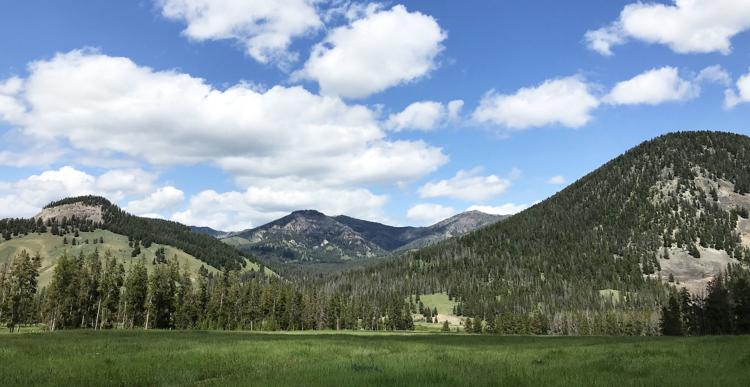 Be the first to know
Get local news delivered to your inbox!