John Engen, the local kid who rose from newspaper columnist to longest-serving mayor of Missoula, died of pancreatic cancer on Monday.
Tributes to Engen poured in from around the world on Monday as news of his passing spread. Everyone from small business owners to elected officials on both sides of the political aisle to nonprofit leaders posted heartfelt condolences on social media.
At a somber press conference held Monday afternoon, acting mayor Gwen Jones and City Councilmember Jordan Hess said Engen left big shoes to fill.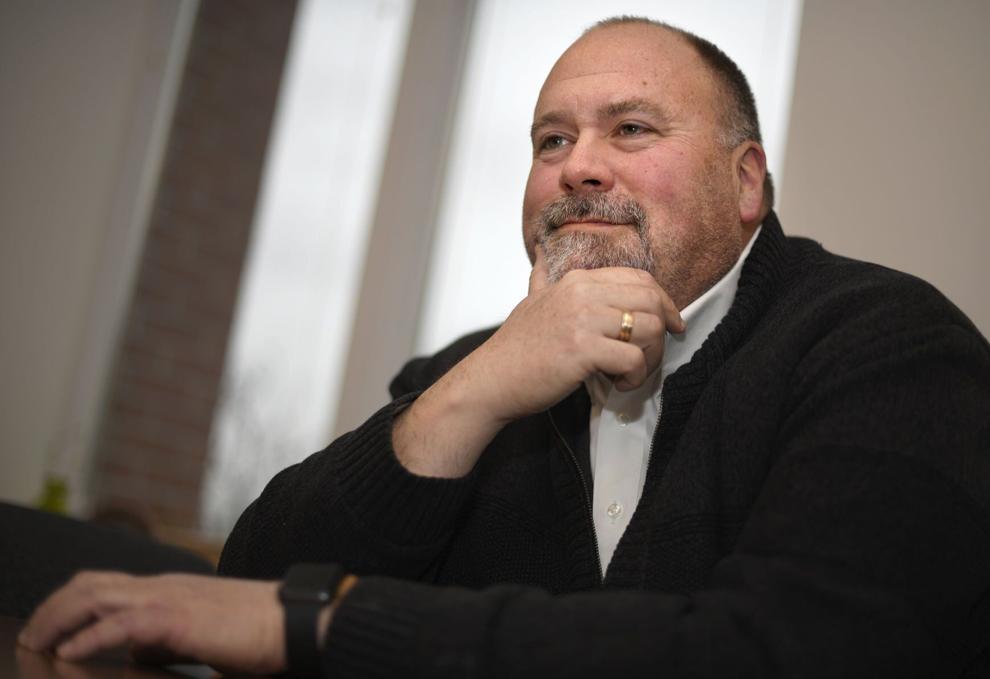 "John loved this community more than anyone I know," Hess said.
"(Engen) was an amazing mayor who brought this town forward and turned into a city — the creative, beautiful Missoula that we all know and love," Jones added. "He led with humor, strength and grace. We were lucky to have him for so many years."
As City Council President, Jones had been handling some of Engen's duties as his health declined recently. She said that the city will begin accepting applications for a new mayor on Tuesday because state law requires an expedited timeline. She also said she does not intend to apply and will remain on City Council once someone is appointed by the council.
Engen, 57, won his fifth term last November with 62% of the vote in an election focused largely on the city's affordable housing and homelessness challenges.
Last month, he presented a 2023 budget with an anticipated 12% tax increase as the rollback of federal COVID assistance forced him to push for local support of innovative responses the city government had developed during the pandemic.
"I think this is a place where people, the majority of people, value human life and service to one another and everything that that means," Engen said during his re-election victory celebration in 2021. "It's a remarkably generous community. We won't be taken advantage of, but we're going to stand with you and help you on your feet if you can get there."
Born and raised in Missoula, Engen was the city's 50th mayor. He was first elected in 2005 and served continuously from 2006 until his death. He previously served as a city councilmember representing the Rattlesnake and north Missoula neighborhoods. Before entering active politics, he worked at the Missoulian as an editor and columnist, and then started his own travel agency and public relations firm.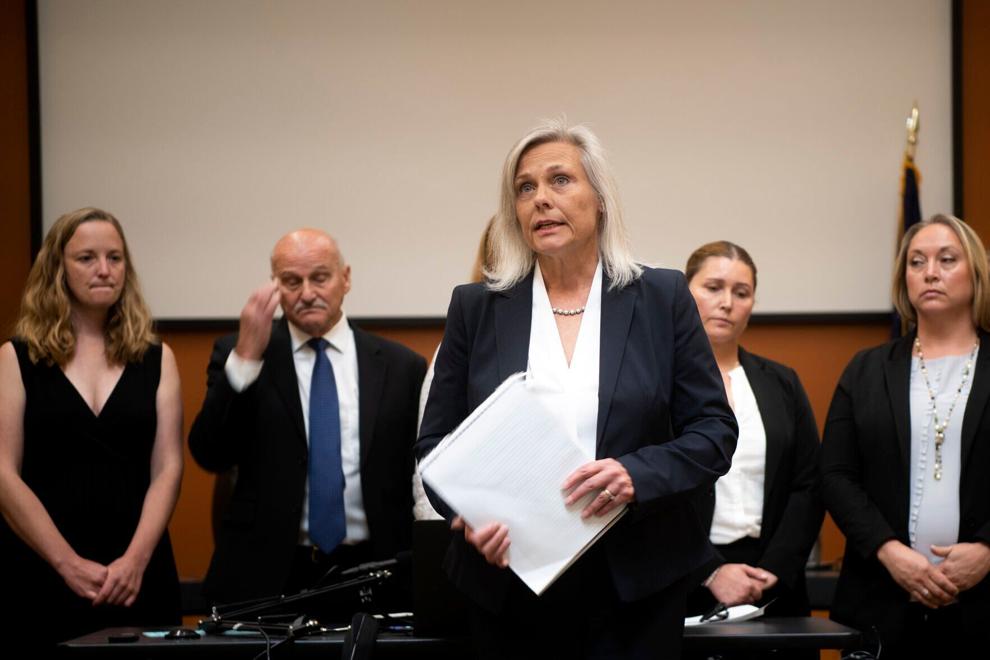 "With a Treasure State-sized heart for his hometown, Mayor Engen served his community for decades," wrote Montana Gov. Greg Gianforte in a statement. "The city of Missoula and the state today lost a giant. We're praying for his loved ones and the people he served."
Former Montana Gov. Brian Schweitzer also called the Missoulian to share his thoughts.
"Mayor Engen was one of the most important leaders in Montana history," Schweitzer said. "I think one of his greatest accomplishments for the citizens was when he took on the Carlyle Group so that the people of Missoula could own the public water system. Not only do they now own the water system, but it means that Missoulians now also manage the Rattlesnake Wilderness watershed."
Schweitzer noted that although Engen had many people in his corner as he faced off with Carlyle, he also faced heaps of criticism over many years for his decision to take on the global equity firm.
"When you're climbing the mountain, sometimes you stub your toe," Schweitzer said. "But nobody remembers that when you plant your flag on the summit."
Engen attended Hellgate High School and the University of Montana, wrote for the Hellgate Lance and Montana Kaimin as a student and often helped journalism students as mayor by taking questions for class assignments.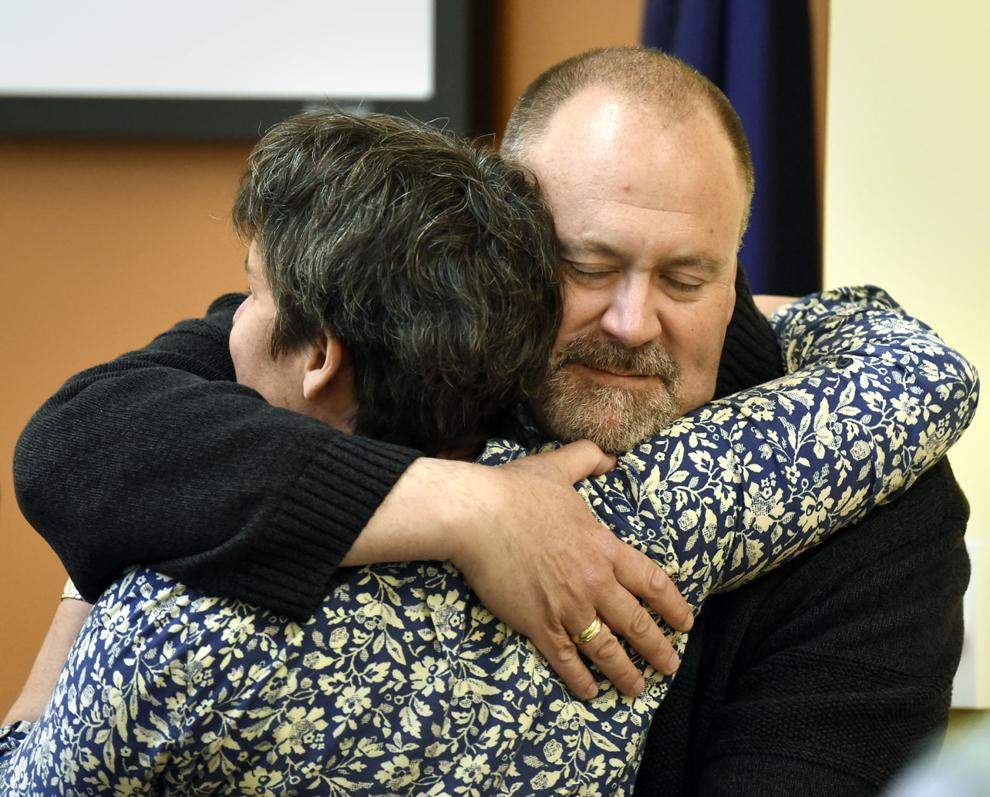 University of Montana president Seth Bodnar sent out an email on Monday to say that Engen was a "fierce advocate" for his alma mater and that he never wavered from his belief that the success of UM and the Missoula community go hand-in-hand.
"For the past five months as John battled pancreatic cancer, he continued to radiate a contagious desire and energy to good for all," Bodnar said.
The three Missoula County commissioners — Josh Slotnick, Juanita Vero and Dave Strohmaier — issued a joint statement expressing their sadness.
"Our hearts are heavy with the news of Mayor Engen's passing," the commissioners wrote. "John was our colleague in leading this community, but more importantly, he was our friend. He led Missoula with kindness, compassion and humor. Everything he did, every decision he made, was in the interest of making his hometown a better place. We will miss him dearly."
Former conservative Missoula city council member Jesse Ramos said he grew closer to Engen despite their policy differences.
"The mayor and I certainly, and very publicly, had our differences," Ramos said. "Being on opposite sides of the political aisle, especially in this climate, usually means a deep disdain for one another. This was the case for John and me for my first two years on council. However, anyone who knows John knows that this was not sustainable. We both quickly learned that we had more in common than either of us cared to admit."
Ramos said over the last two years, he and Engen went from being "enemies" to dear friends.
"John's personality was infectious as was his passion for leadership and his sense of humor," Ramos said. "John had a unique ability to connect with people, even a loud-mouth council member who he described as the largest 'pain in his derriere.' John cared deeply about his community and dedicated his life to service. His death is a devastating loss to our community and he will be missed dearly by all that knew him."
Tom Bensen, the former director of Arts Missoula, said Engen was someone who took his job seriously but never took himself seriously, as he was a master of self-deprecating humor.
"As an elected official, he never stopped listening to others, maintaining his empathy, altruism, honesty and overall professionalism," Bensen said. "His steady leadership and determination to secure city ownership of our water will benefit Missoula for generations. His support of local nonprofit organizations made Missoula a more desirable place to live. A mentor, a friend and a true champion for our town. We will miss him terribly."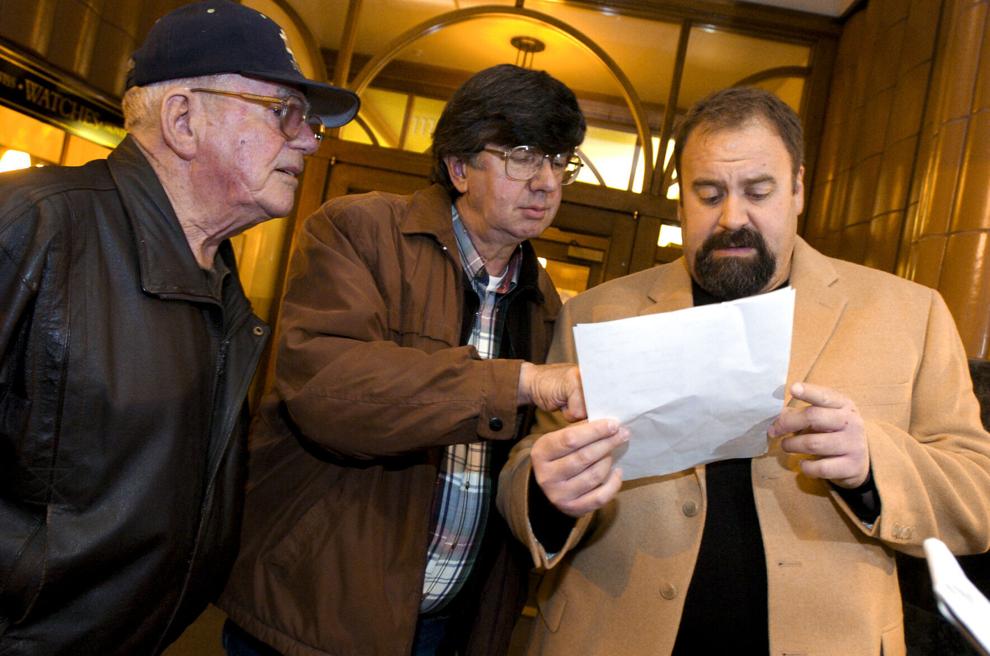 Over the last 17 years, Engen often spoke at or was seen at groundbreakings, press conferences, grand openings, public events and other functions around town. Without fail, Engen was famous for his comedic timing, cracking jokes about himself and giving deadpan answers that would elicit laughs from the crowd.
The owner of Clyde Coffee, Glenda Bradshaw, posted on social media how Engen had helped her build a fence. The nonprofit Roxy Theater posted on Instagram that Engen filmed a video for them in 2018 to help raise funds for their beloved 35mm projector. The nonprofit Home Resource building supply center posted that they are "heartbroken to hear of the passing" of their dear friend.
City communications manager Ginny Merriam said Engen often said his greatest accomplishment was securing city ownership of Missoula's water system from an out-of-state private equity company in 2017 after a long legal battle. Other initiatives of Engen's left equally noticeable marks.
"Engen championed two open space bonds during his tenure," Merriam said in a press release, "believing that preservation of lands around the city for recreation, well-being and good stewardship was key."
Merriam added that Engen was a champion of recreational and cultural infrastructure. She noted that under his tenure, Caras Park, the riverfront trail system, the Missoula Art Museum, the farmers markets, major bridges and countless other amenities were developed or enhanced.
"Missoula today is one of the nation's most desirable places to live," Merriam said.
Hess, a longtime city council member, worked with Engen on a number of initiatives over the years.
"I mean, every time we get on a zero-fare transit bus, John Engen has his hand in that," Hess said.
It was Engen's tenacious battle with the Carlyle Group to purchase the city water system that stands out to Hess as Engen's most critical achievement. After several years of negotiations and court fights, the city agreed to pay about $90 million for the privately held water system. Including interest and attorney's costs, it had to finance the package with $138 million in bonds. Carlyle Group resisted the sale throughout the entire process, often bringing in legal experts who charged $1,500 per hour in an attempt to chase the city away from the negotiating table.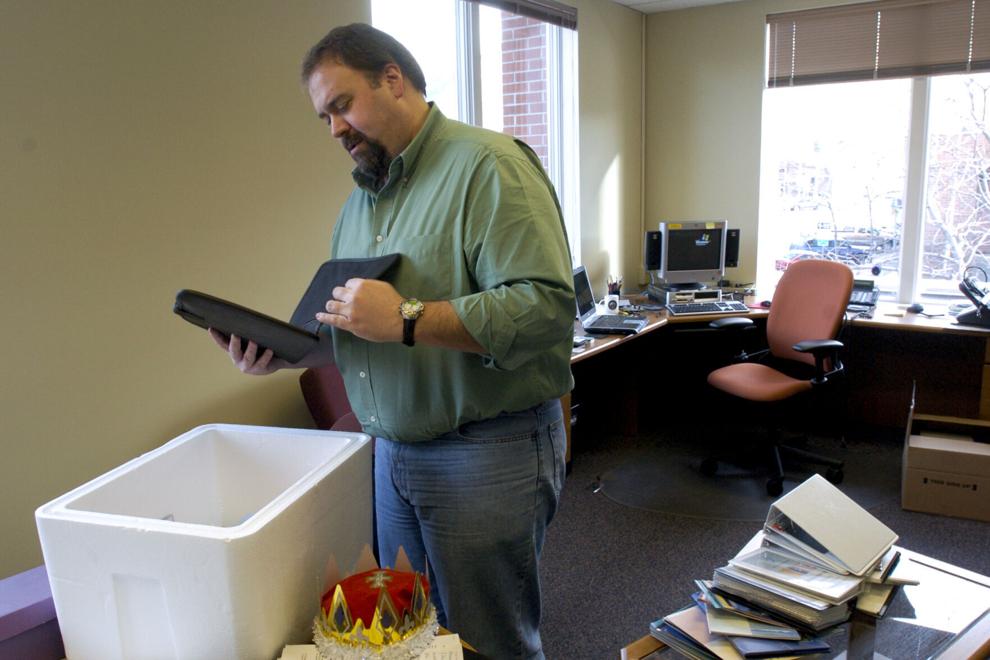 "I think for me personally, the acquisition of the water system is probably the thing that will last in perpetuity as the most important thing that John did," Hess said. "As we navigate the climate crisis, knowing that we have our water system not for sale to the highest bidder but in control of the city of Missoula, that was probably the most beautiful part of his legacy to me."
Former Montana Gov. Steve Bullock said Engen was one of the kindest, funniest and most thoughtful people he ever worked with.
"(Engen) dedicated his life to serving the town where he was born and raised, and he went to work every day with a vision of how a great place could be even better," Bullock said. "He was bold in leadership, thoughtful in approach, fiercely loyal and steadfast in his determination to make life better for every member of his community. Missoula and all of Montana lost a legend today."
Tracy Stone-Manning, a Missoula resident who currently heads the federal Bureau of Land Management, said Engen left the city better than he found it.
"He understood that the open space surrounding our town, which is open to everyone in large part because of his leadership, is not only critical to Missoula's economy but a fundamental part of who we are as Missoulians," Stone-Manning said. "He left us far, far too soon, but his service will be felt for generations to come."
Susan Hay Patrick, CEO of United Way of Missoula County, said Engen was a champion of local nonprofits.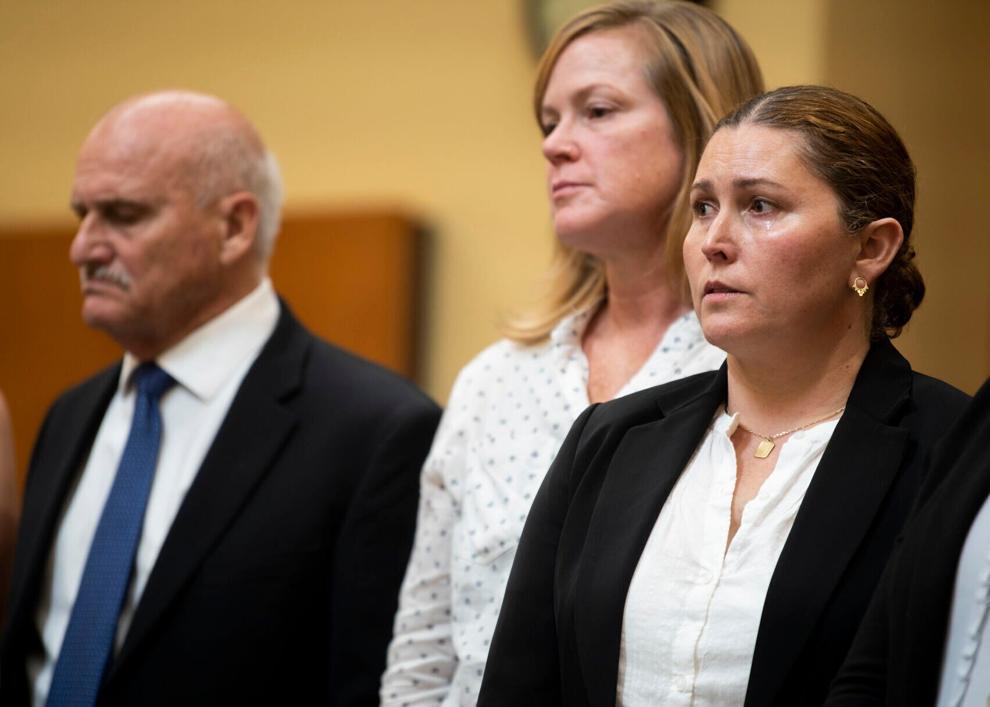 "John Engen exemplified caring for community, both as Missoula's mayor and as a lifetime resident who understood that our community is stronger when we all do our part to help others," she said. "He was a giver, a volunteer and an advocate. That showed whether he was serving meals at the Poverello Center, serving on boards of directors of causes he believed in or raising thousands of dollars for nonprofits as Missoula's most popular charity auctioneer."
U.S. Sen. Jon Tester also sent out a statement after Engen's passing.
"Mayor Engen was a visionary who paired quick wit with an ability to work with people to lead Missoula," Tester said. "He was incredibly smart and worked his tail off, and above all, he was a dear friend who will be sorely missed by everyone who knew him."
Sen. Steve Daines also paid tribute to Engen.
"Mayor Engen served the people of Missoula honorably," Daines said. "Cindy and I are thinking of his family and all those who loved him today."
Jill Bonny, the executive director of the Poverello Center homeless shelter, said Engen was a dear friend to her organization and the entire community.
"This is a huge loss for all of us," she said. "John Engen joined the board of directors at the Poverello last year and we were honored to have his humor, his knowledge and his connections on our board. Rest in peace John, you've done great work and you deserve to rest."
No memorial date had been set as of Monday afternoon. The Missoula City Council's Committee of the Whole will discuss succession plans on Wednesday.