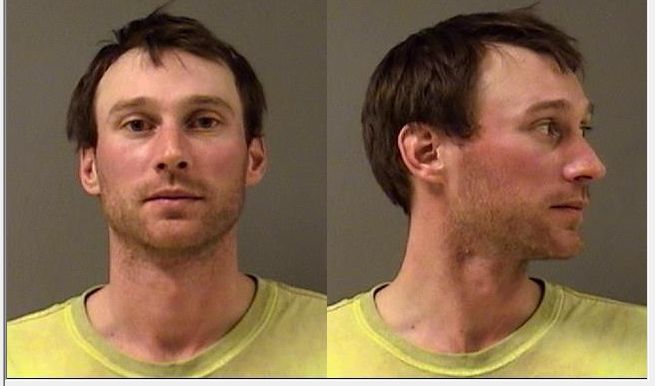 A 32-year-old Roberts man was arrested in Red Lodge Tuesday afternoon after crashing into the steps of the Carbon County Courthouse.
Tyge DeVries was charged in Carbon County Courthouse with one count of felony criminal endangerment and one count of felony criminal mischief.
The courthouse provides space for the justice court, district court, county attorney and sheriff's offices. 
According to court documents:
Around noon, DeVries was driving on Broadway in Red Lodge. At Broadway and 10th Street he made a U-turn to face the courthouse. Once facing the courthouse, he drove onto the sidewalk, and sped his Ram pickup truck into the courthouse near the front stairway. Even after the crash he continued to accelerate.
After the crash DeVries left his truck holding a cardboard beer container. After Carbon County Sheriff's Deputy Evan Thompson approached DeVries, DeVries began screaming "kill them all," and "burn it down."
DeVries was not initially compliant with law enforcement, but lowered himself onto his stomach and was arrested by Thompson and Red Lodge Chief of Police Jason Wells. Force was not used to make the arrest. 
After he was arrested DeVries admitted that he intentionally drove his truck into the courthouse during an interview with Wells.
Upon further investigation, Montana Highway Patrol Trooper Brandon Timm saw several guns in DeVrie's truck, and a revolver on the driver's side floor of his truck. The truck is now impounded.
The investigation is ongoing, and DeVries is being held in the Yellowstone County Detention Facility.
Be the first to know
Get local news delivered to your inbox!