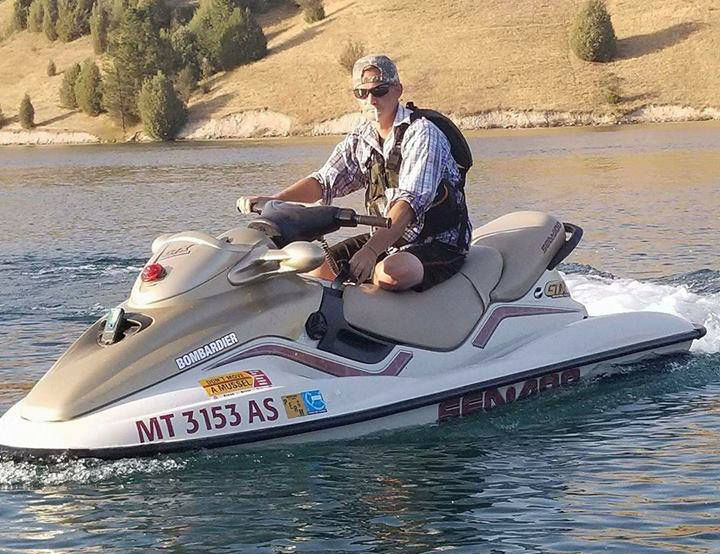 POLSON — The 33-year-old Polson man facing felony charges of impersonating a Coast Guard official on Flathead Lake said he was just trying to help people be safe while out on the water.
Ryan W. Lowden was charged with three felony counts of impersonating a public servant following reports that he was stopping boats near Polson while riding his Jet Ski earlier this summer.
In a telephone interview Wednesday, Lowden said he never stopped anyone or represented himself as a member of the Coast Guard.
In charging documents filed last week in Lake County Justice Court, Lowden is charged with stopping numerous boats between June and August mostly on the Flathead River between the Polson Bridge and the dam.
People reported that Lowden drove in front of their boats while on his Jet Ski, which some said was equipped with flashing lights. Some of those who were allegedly stopped said Lowden was wearing a jacket with Coast Guard markings on it and that he presented them with a badge number. In some cases, they said he asked to see their life preservers.
Lowden claimed that none of that happened.
There is a contingent of U.S. Coast Guard Auxiliary that are attached to Flathead Lake, said Chris Roberts of that volunteer auxiliary unit.
The only boat that's currently approved to serve the auxiliary is a 27-foot sailboat. Two additional power boats could soon be available, but Roberts said the current challenge is finding enough trained people to man them.
"We are really short on our membership right now," Roberts said.
When the boats are up and running, Roberts said people may see them out on Flathead Lake doing safety inspections or helping do patrols for different events.
"When we heard about this story about someone pretending to be in the Coast Guard, we realized that there are probably a lot of people who don't even know that there is Coast Guard in Montana," Roberts said. "We want people to know that we do exist and we could use some more volunteers."
Lowden claimed he served in the Coast Guard between 2003 and 2006, where he gained an understanding of boating safely.
Lowden admits that he has offered safety tips to boaters while out on his own "pleasure cruises" on his Jet Ski, but he said he's never pulled anyone over or pretended to be a member of the Coast Guard.
His advice to operate safely hasn't always been well received, he readily admits.
In one case, he said he pulled over to a boat after watching it speed through water with two girls in the bow with the feet hanging over the side. Lowden said he told the people in the boat they might want to have the girls wear lifejackets.
"They were like 'who are you to tell me what to do?'" he said. "I was just offering mere suggestions because I know how dangerous it was."
Lowden said he has mounted red and green navigational lights on his wave runner. While they are equipped to be used as flashers, he said he's never used that function.
The charging documents said Lowden initially denied having a U.S. Coast Guard jacket or other clothing with Coast Guard markings on it. After getting a search warrant, Lake County deputies did find a Coast Guard jacket "secreted in a pit in a crawl space of the residence," the documents said.
"Jiminy Christmas, it's like somehow I've gotten myself in all this trouble by simply trying to look out for my fellow man," Lowden said. "Every single time that I talked with someone, I had their best interest at heart."
Lowden has been released on his own recognizance. He will appear later in district court on the felony charges.