Twice in recent public addresses, Gov. Greg Gianforte has touted a state effort to create more public access along rivers in Montana as one of his administration's goals.
Did you know Montana Untamed has a podcast? We release new episodes every Thursday morning that focus on the outdoors and wildlife story of th…
Following a request from the Billings Gazette, the Montana Department of Fish, Wildlife & Parks provided a map showing more than 100 locations along Montana's rivers that agency officials had identified as possible access sites.
However, most appear to be on federal lands — mainly Bureau of Land Management property — over which the state has no control.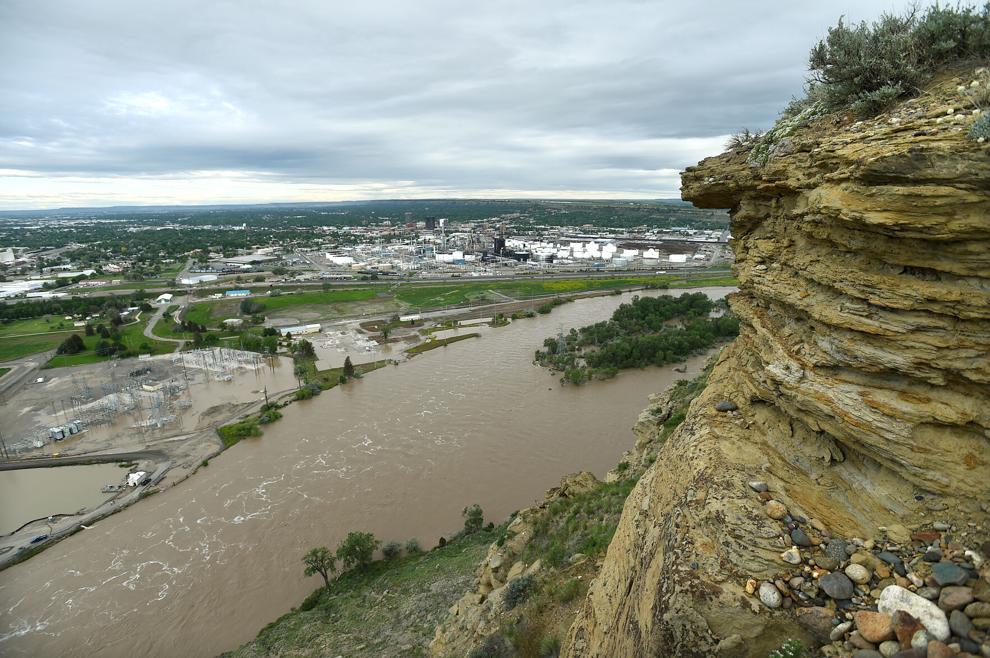 Federal lands
The reason state officials identified federal lands for access projects is because state lands often have encumbrances, such as grazing leases, that would require more "hoops to work through," said Greg Lemon, FWP public information administrator. Access on federal lands is clearer, so the state would look for the easiest access to those parcels, he added.
Regional recreation management plans would be the means for FWP to identify and plan the work, Lemon said. A pilot of such work is being conducted by the University of Montana's Center for Natural Resources and Environmental Policy. In cooperation with Missoula-based Global Park Solutions, the center is developing a strategic plan for Fish Creek State Park and the Fish Creek Wildlife Management Area along the Clark Fork River, 40 miles northwest of Missoula.
A public meeting is scheduled from 6 to 9 p.m. on Feb. 28 in Missoula at FWP's regional office regarding the planning, with an online meeting set for March 1 and another public meeting in Superior on March 2, according to FWP's timeline. Implementation could begin by this summer.
There's no timeline to address the other priority areas identified through the FWP map, Lemon said. Any funding to help improve access or to create boat launches would be specific to each project. Depending on the work, he said the money could come from license dollars, partners or the Habitat Montana program.
Federal land management agencies have not been involved in any discussions regarding the mapping of priority river access sites, although the Forest Service and Department of Natural Resources and Conservation have participated in the Fish Creek project, Lemon said.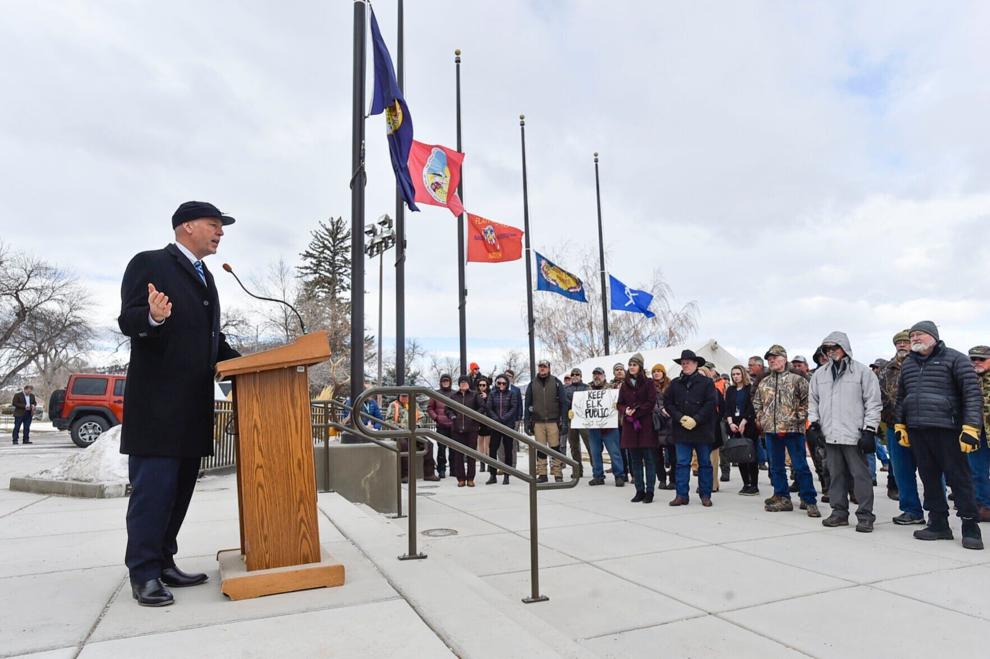 Talks
News of the state's effort to increase river access was first announced by Gianforte during a talk at the Rocky Mountain Elk Foundation's Missoula headquarters in November. He again mentioned the endeavor during a speech on the Capitol lawn in Helena during a sporting coalition rally in January.
"A third item that hasn't been talked about much, but it started on the effort on the lower Yellowstone to identify access deserts east of Billings to the North Dakota border, but it got us thinking, if we could identify access deserts along the lower Yellowstone, why couldn't' we do it on all the other navigable rivers in Montana," Gianforte said in the speech. "FWP has now completed that work, we've identified areas where there is not boat ramps or campgrounds, and we're going to start using the resources we have to place easements and do acquisitions along those river corridors so we have better access to all rivers in our state."
The FWP map highlights the possible sites in three tiers, from most important to less so. Among these, about 20 were identified as high priority. Of these high priority locations, about half are along the Yellowstone River, mostly from Billings downstream.
"The intent is to use this data to help guide our efforts moving forward in providing better access to these waterways," Lemon said.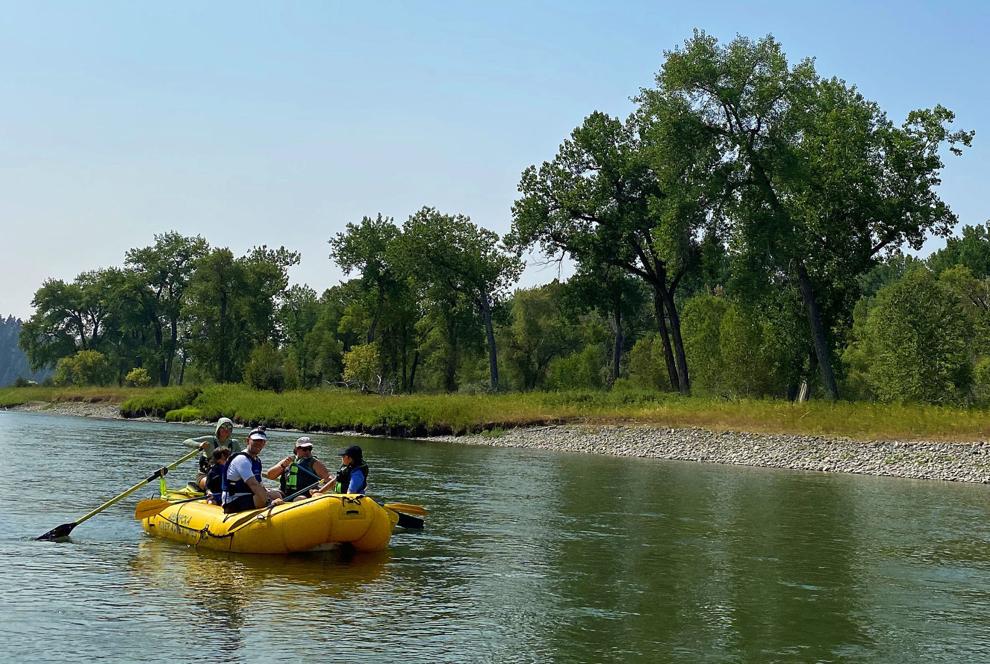 Past
As Gianforte noted, the mapping was spurred by the recent efforts of residents and business owners to increase access to the Yellowstone River between Hysham and Sidney to encourage tourism and boost the region's economy. That venture started out as locally driven, but in 2020 attracted an earmark of $4 million in FWP funds, courtesy of then Gov. Steve Bullock, which was approved by the 2021 state Legislature.
During the Gianforte administration, the Montana State Parks and Recreation Board created an advisory group to study the lower Yellowstone River access issue. The group's research resulted in a 2021 report, along with recommendations for land acquisitions, one of which could be a new state park near Terry.
Last March, the state began performing its due diligence to purchase four properties. One site was ruled out after encumbrances on the property were revealed. Work on the remaining three was continuing, Lemon told the Gazette in December.
In the same story, an alliance of groups backing the land purchases issued an economic analysis. The study showed the new access sites have the potential to generate an additional $5.3 million in local spending and more than 50 new jobs.
Without the new access points, there are gaps ranging from 36 to 50 miles between campgrounds and boat launches on the lower Yellowstone River.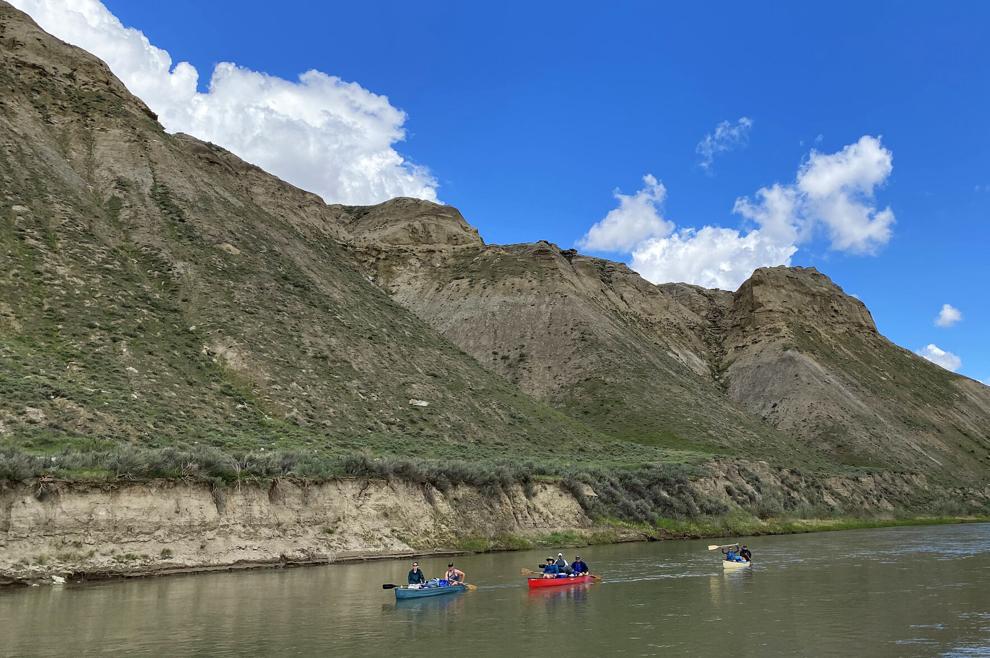 Sites
On the newly generated FWP access site map, high priority sites include: two on the Powder River, two on the Tongue River, one on the Boulder River below Natural Bridge, one on the upper Big Hole downstream from Mudd Creek, one on the Clark Fork River northwest of Plains, two on the Kootenai River above and below Kootenai Falls, one on the Missouri River between Great Falls and Fort Benton, and one on the lower Missouri near Brockton.
High priority areas on the Yellowstone River include: one upstream from Youngs Point, two near Four Dances Natural Area across the river from Billings, one near the Howrey Island Recreation Area near Myers, one near the river's junction with Reservation Creek west of Forsyth, one downstream from the junction with the Powder River, two upstream from the junction with Cracker Box Creek, one northeast of Savage and another near the Seven Sisters Wildlife Management Area.
Lemon said the sites were chosen based on their ability to provide watercraft-based recreation while focusing on gaps between FWP's existing access sites. Places highlighted do not have existing development, but the rivers had to have enough visitation to merit an additional access site or sites.