Montana Dakota Utilities is shuttering its coal-fired power plant in Sidney next year, the utility said Tuesday, announcing plans to replace it with a natural gas power plant and electricity bought on the free market.
The retirement plan was revealed Tuesday as part of MDU's integrated resource plan, which lays out where the utility will be getting electricity in the future. All told the utility will retire three units, starting in 2020 with Lewis & Clark Station in Sidney, followed by Units 1 and 2 at Heskett Station in Mandan, North Dakota.
The utility has built one 88-megawatt gas-fired generator at the Heskett site and is making plans for a twin, which will cycle on as needed. Research showed the combination of new gas generation and free market energy spelled a savings for MDU customers, said Mark Hanson, MDU spokesman.
"It showed that doing the new peaking unit and market purchases is about half the cost of the current operation of those two coal plants," Hanson said.
The utility has also added about 48 megawatts of wind energy in recent years.
MDU is Montana's second largest monopoly utility, serving about 26,000 customers in the eastern part of the state.
The age of the power plants made closure sensible, Hanson said. The Lewis & Clark Station opened in 1958. There are about 30 workers at the Montana power plant. The Heskett units opened in 1954 and 1963. Both Heskett and Lewis & Clark burned decades longer than expected, Hanson said.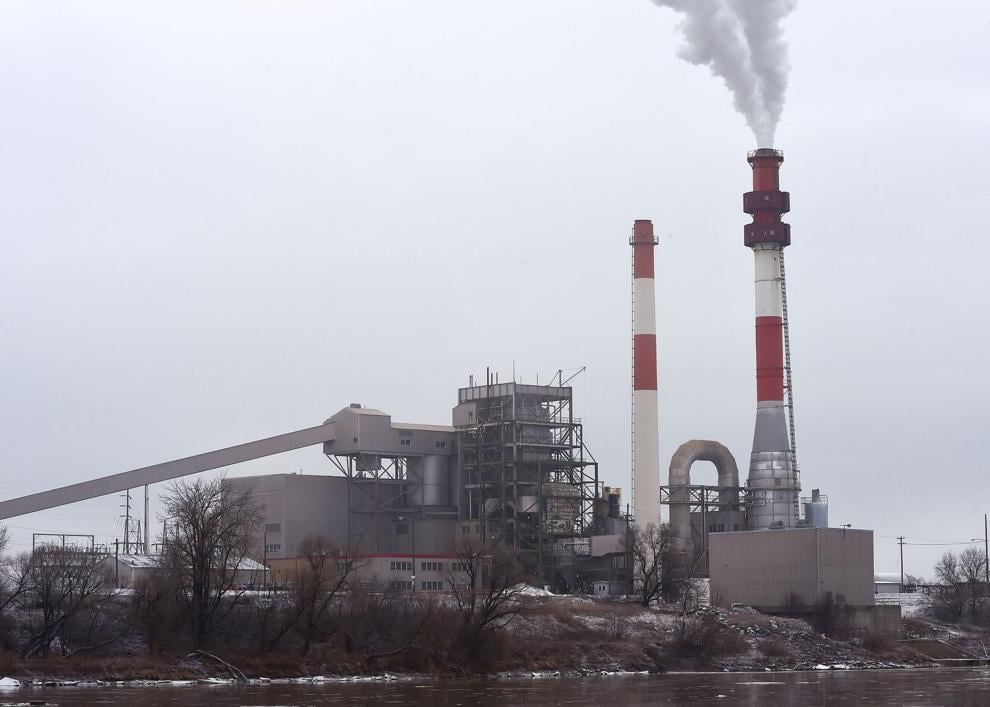 Announcing the closures, MDU President Nicole Kivisto said the power plants had served customers well, but were "no longer cost competitive for our customers."
The Sierra Club said that MDU's switch to natural gas posed an environmental threat related to fracking and greenhouse gas emissions from burning natural gas, which produces less — but still substantial — emissions than coal.
Lewis & Clark is a 44-megawatt power plant that burns about 230,000 tons of coal annually from nearby Savage Mine, according to MDU. The future of Savage is uncertain, as its owner Westmoreland Coal Co. goes through bankruptcy. Savage has two legacy customers, Lewis & Clark Station and the Sidney Sugar beet sugar factory. The sugar beet factory burns about 50,000 tons of coal annually, according to the Lignite Energy Council.
The Heskett coal-fired power plant is fueled by Westmoreland Coal's Beulah Mine. Last week, a bankruptcy judge in Texas granted Westmoreland permission to back out of $329 million in pension and benefit obligations to workers at two mines: Beulah, and the Kemmerer Mine in Wyoming. The company also asked to be let out of collective bargaining agreements at the two mines. A potential mine buyer wasn't interested in keeping the labor contracts, Westmoreland told the court.
MDU's plan to close Lewis & Clark comes just three years after the company installed $16 million in pollution controls at the power plant to comply with federal Mercury Air Toxics Standards, or MATS. The costs were passed on to customers.
At the time the changes were made, spending money to comply with MATS was the most reasonable option, Hanson said.
There are two small gas-fired generators at the Montana power plant site. Those units will continue to operate after the coal-fired power plant closes next year.