The Blackfeet Community College unveiled a new website Thursday meant to help streamline the process of reporting a missing person.
President Donald Trump on Saturday signed a bill named for a Fargo murder victim to address cases of missing and murdered Native Americans.
On Sunday, Oct. 11, Zonta Club of Billings is partnering with local community experts and leaders to host a virtual event recognizing the plig…
Montana has seen a slight decrease in the number of missing persons reports, as the U.S. House passed several pieces of legislation addressing…
Federal legislation for improving law enforcement practices around missing and murdered Native American people has passed the U.S. House and g…
Authorities issued an AMBER Alert Saturday afternoon for 1-year-old Quorrah Marceau.
For six days, Grace Bulltail sat in a maroon camp chair on the side of the road in a residential neighborhood in Hardin. Near her, a chain-lin…
Blood quantum requirements are increasingly putting pressures on Native Americans' lives. Through seven intimate stories and photos, one messa…
Responding to recent murders on the Northern Cheyenne Reservation, U.S. Sen Jon Tester is asking the FBI to and BIA to do more to investigate …
A federal office meant to solve cold cases in Indian Country opened Thursday in Billings, one of seven across the nation meant to address miss…
Rapid City is one of seven cities set to house a federal task force focused on solving cold cases of missing and murdered Indigenous people.
A year after lawmakers passed legislation intended to combat the crisis of missing Native Americans in Montana, legislators are discussing sev…
Thursday, June 18, would have been Selena Not Afraid's 17th birthday. It's been almost six months since the teen was found dead after she went…
A missing 15-year-old girl from the Crow Reservation last seen on Monday has been found safe.
A Missing Endangered Person Advisory was issued Tuesday night for a 15-year-old girl last seen Monday leaving her guardian's residence on the …
A new Montana Department of Justice report found the majority of people reported missing in Montana are found or recovered and that statewide …
Spirit Women, a project aimed at helping families honor and grieve the death of a loved one, will put faces to the staggering statics of missi…
Efforts to keep up awareness on the issue has been made through social media, but advocates worry that government and law enforcement action o…
Despite the pandemic hampering efforts for the Missing Persons Indigenous Task Force to meet with tribal communities in Montana, work on a mis…
The legislation requires state law enforcement agencies to report missing persons and their biographical information to the state so it can pr…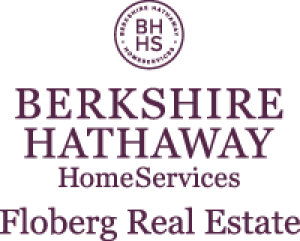 Susan B. Lovely - Berkshire Hathaway Home Services Floberg Real Estate
Jade Wagon, 23, was found dead on the Wind River Reservation on Jan. 21. She had been reported missing on Jan. 2.
A Billings Senior high sophomore qualified for a national speech competition with her piece about missing and murdered indigenous people.
The death of 16-year-old Selena Not Afraid has been ruled accidental.
HARDIN — Cheska Not Afraid came to advocate for her close friend, Shacaiah Blue Harding, during a rally for Murdered and Missing Indigenous Pe…
"The tribe supports it," Northern Arapaho Business Council Chairman Lee Spoonhunter said. "It's been a long time coming. We're glad it's getti…
After brain surgeries, physical therapy, testifying at a trial where a conviction was later overturned, and lingering memory and vision proble…
Paulette Not Afraid choked up as she talked about her great-niece Selena Not Afraid.