Several pieces of legislation intended to combat the crisis of missing Native Americans in Montana passed key legislative votes Thursday, with two bills now headed to the governor's desk.
One of those bills, a measure to create a grant-funded network to collect and share data on missing people within Montana's seven Indian reservations, won final approval by the Senate on a 43-7 vote. "Looping in Native Communities," introduced by Sen. Jason Small, R-Busby, would also create a task force within the state Department of Justice to oversee the new program.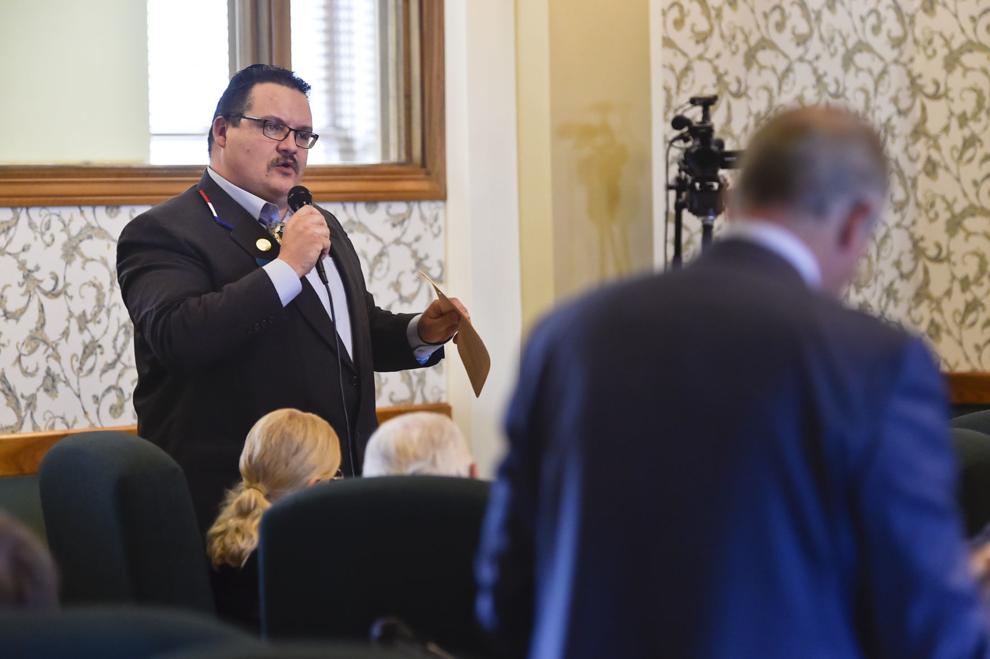 Earlier this month, lawmakers added a $25,000 appropriation to the measure, which would partially fund the grant program. The rest of the money required to create the network would come from matching dollars.
Small's bill was introduced relatively late in the fast-paced legislative session, and briefly appeared dead after it was tabled by a House committee in late February.
"It was kind of a struggle to get all of them through, but it went," Small said after the vote, referring to another pair of related bills that advanced on Thursday. "I think these MMIW (Missing and Murdered Indigenous Women) bills brought a lot of awareness, and a lot of stuff is getting fixed right now that probably should have been working in the first place."
Along with a package of other legislation that originated in the legislature's State-Tribal Relations Interim Committee, Small's bill came before state lawmakers as that issue has increasingly gained visibility in Montana and in other Western states.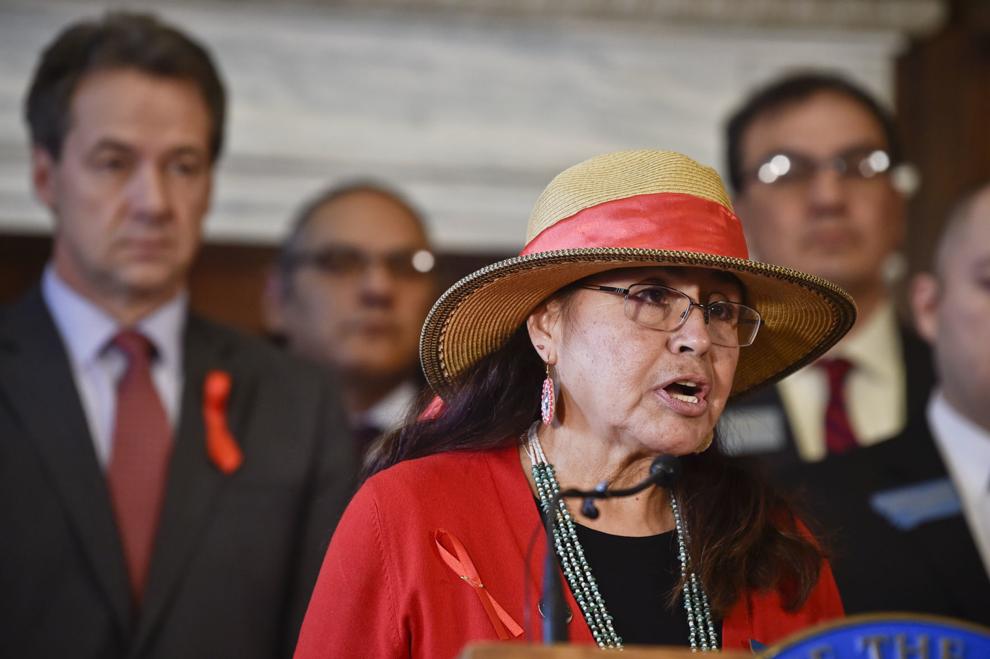 Two other bills brought to address the issue, introduced by Rep. Rae Peppers, D-Lame Deer, also cleared key votes in the legislature Thursday. House Bill 54, which would require all law enforcement agencies in the state to immediately accept reports of missing people, is also headed to Bullock's desk after securing broad, bipartisan final votes in the House and Senate Thursday.
The measure is a response to complaints from friends and family of missing Native people who feel that law enforcement officials frequently fail to take their reports seriously. Among those cases is that of Henny Scott, a 14-year-old Northern Cheyenne girl who disappeared in December and was found dead by a volunteer search party two weeks later. Her mother has repeatedly criticized what she considers a tepid response from law enforcement when she tried to report Henny missing.
Peppers' bill further establishes minimum information that must be collected by the agency, and requires that anyone under the age of 21 be added to the nationwide database of missing persons within two hours of a report being made. Reports for those 21 and older would have to be entered within eight hours.
And Hanna's Act, a bill central to the package of missing-persons legislation introduced this year, received a unanimous preliminary vote in the House on Thursday. The measure, also introduced by Peppers, still needs a final House vote before it heads to Bullock's desk.
The measure would create a full-time position within the Department of Justice that would work to coordinate information and efforts to find missing people in the state. After funding was initially stripped from the bill early in the session, it now allows the DOJ to use $205,000 from a special account to pay for the missing-person specialist and other costs of the program over the next two years.
An amendment to Hanna's Act had also made Small's missing-persons bill a prerequisite to be enacted. Had it failed to pass, Hanna's Act would have been automatically void.