Several people wearing red gathered on the steps of the Big Horn County Courthouse on Wednesday, most of them carrying signs with the name of a young woman who had just turned 18 when she went missing.
The friends and family of Kaysera Stops Pretty Places remembered her as a tenacious person. She had enough ambition to fight past dyslexia and earn the grades needed to compete in cross country, wrestling and football as a Hardin Bulldog.
"She was also very protective. She looked out for her friends who lived under less-than-great circumstances, and invited them in. I would have a lot of kids staying over. She did that with animals, too … I think we had about 100 dogs one year," said Yolanda Fraser, one of Stops Pretty Places' grandmothers who has stood in front of the county courthouse to ask for county officials to act at least 10 times.
Stops Pretty Places was last seen by her family just after her 18th birthday in August 2019. Two days after being reported missing, a jogger found her body in the yard of a Hardin home. More than 18 months later, her parents, grandparents and aunts have many photos and memories, but still no answers about what happened to her.
In the United States, Indigenous women are the survivors of sexual assault and domestic violence at 10 times the rate of the rest of the nation, according to the non-profit Indian Law Resource Center. Official data on exactly how many Native Americans in the United States have gone missing or been killed is stifled by convoluted investigations that could involve tribal, city, state and federal authorities.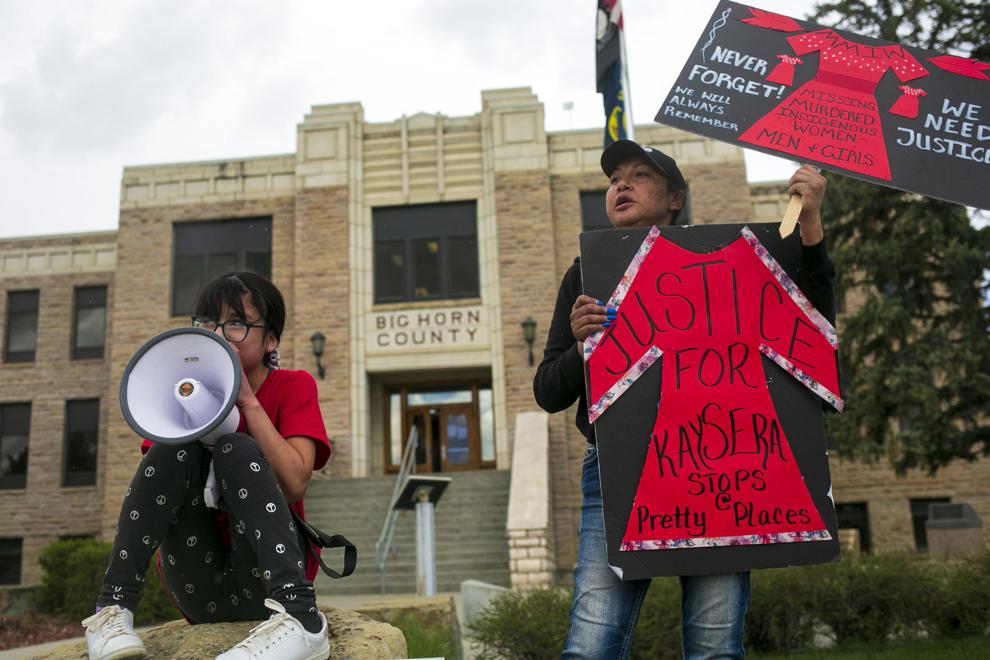 That progress in the Legislature has yet to bring any closure to the family of Stops Pretty Places, who stood under the occasional drizzle of rain Wednesday. There weren't any numbers or statistics on the signs they carried, just her name.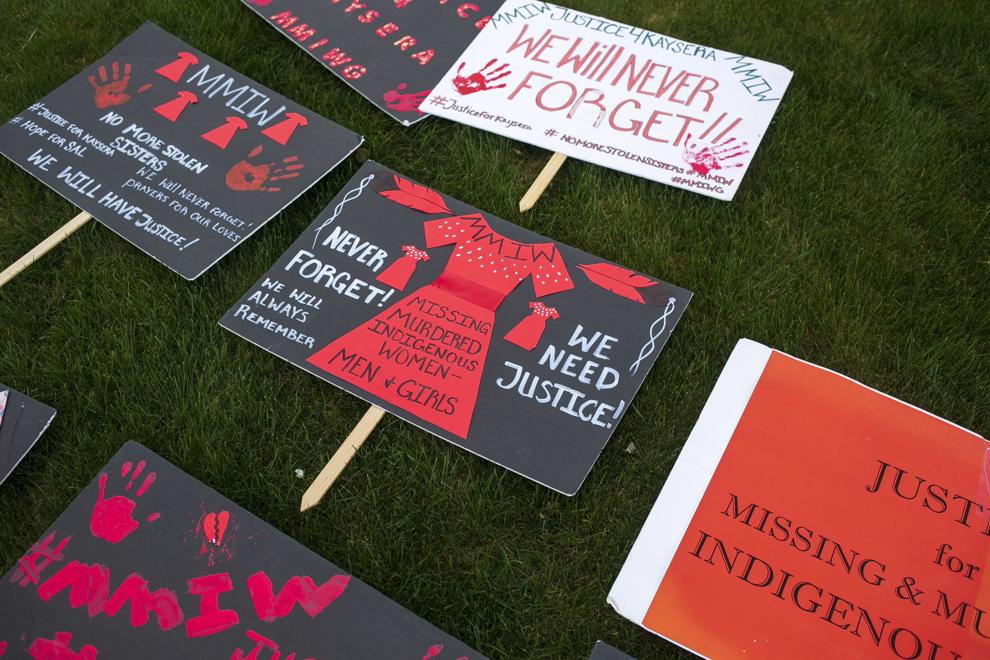 The Gazette previously reported that after the body of Stops Pretty Places was found on Aug. 29, 2019, Big Horn County Sheriff's Office led the investigation. In the weeks that followed, at least 100 people marched on the county courthouse, in search of any kind of response from authorities. Big Horn County Attorney Jay Harris subsequently announced the formation of a Missing/Murdered Persons Task Force. The task force was launched to supervise suspicious deaths, like that of Stops Pretty Places. To date, no arrests have been made, and Yolanda Fraser said that the cause of her granddaughter's death was labeled as "undetermined" by state medical examiners.
"After the initial contact with the sheriff and the county attorney, we had to come here daily … Since the one meeting that we had, we haven't heard anything," Fraser said.
Melissa Lonebear, who calls herself Stops in Pretty Places' "Grauntie," asked how high she and her family needed to go to find answers. She told the Gazette that Wednesday's rally marks the first major gathering for Stops Pretty Places since COVID-19 cases surged in the state last fall and into the winter.
"We have to fight," said Lonebear. Both she and Fraser were also the aunts of Harris.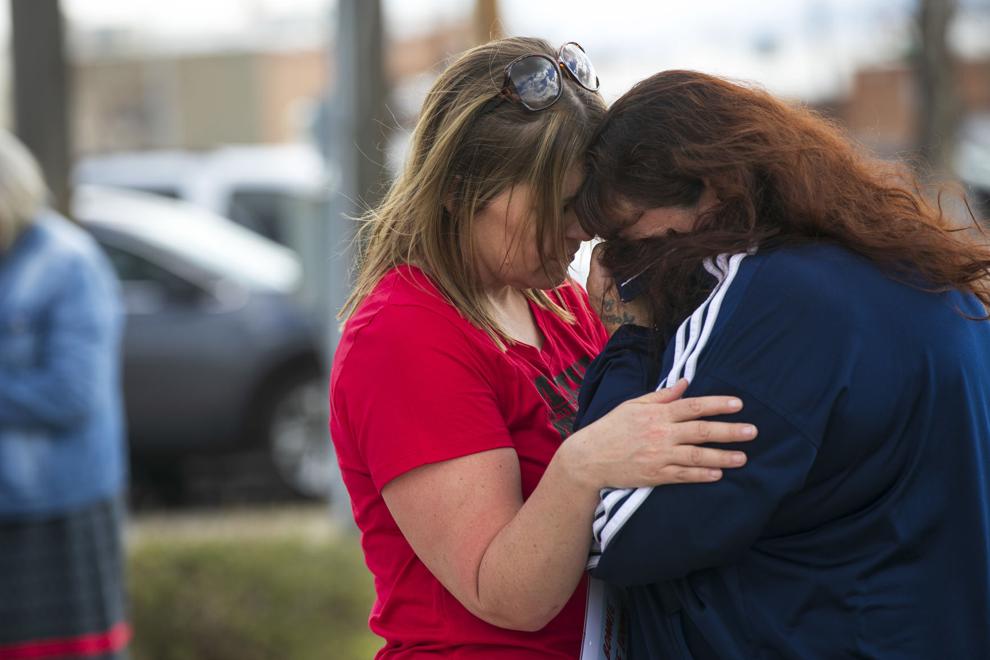 The Big Horn County sheriff and county attorney could not be reached for comment on the investigation by the time of publication.
Fraser said the family is also offering a $20,000 reward for any information that leads to an arrest in regards to the death of Stops Pretty Places.