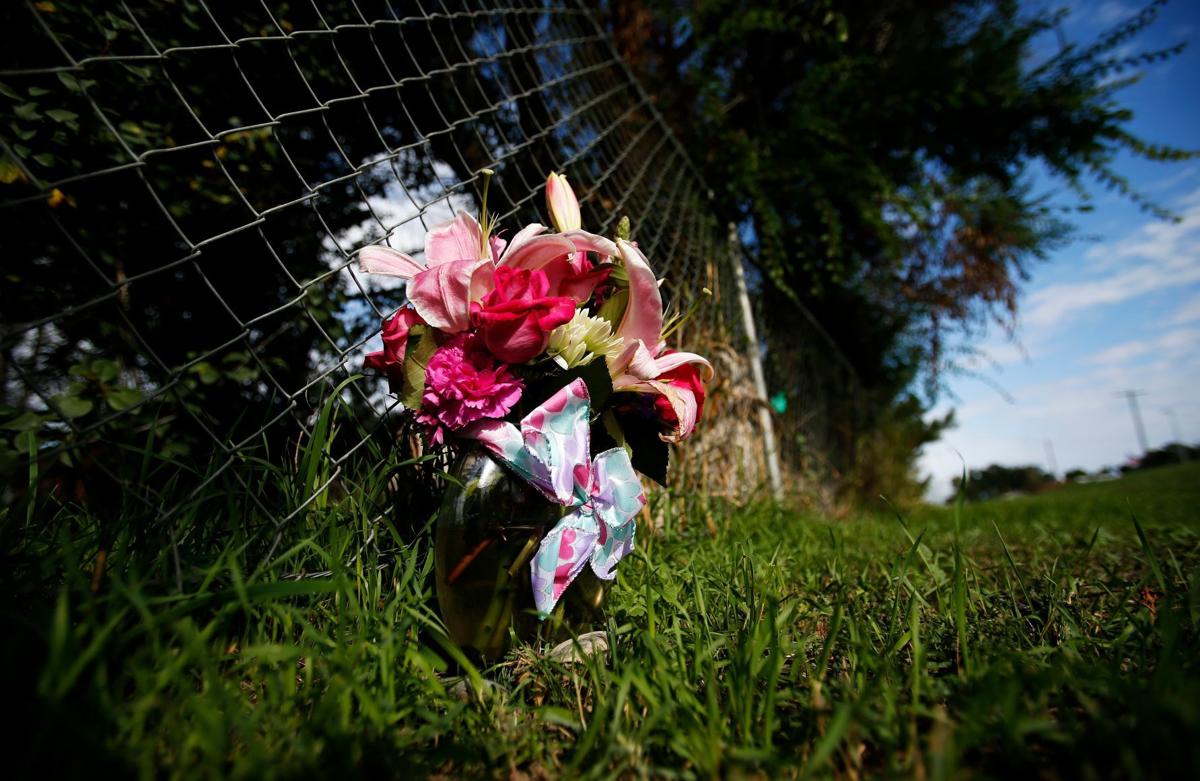 A vase of pink lilies rests near the spot where Kaysera Stops Pretty Places' body was found.
The innocuous street corner in a Hardin neighborhood will also be the starting point of a march Monday to honor Stops Pretty Places. The march is a call to justice for the young woman who went missing in late August. 
Stops Pretty Places had just turned 18. A passerby found her body beside a small wood pile in the backyard of a Hardin home that sits at the corner of Ridgeview Drive and South Mitchell Avenue.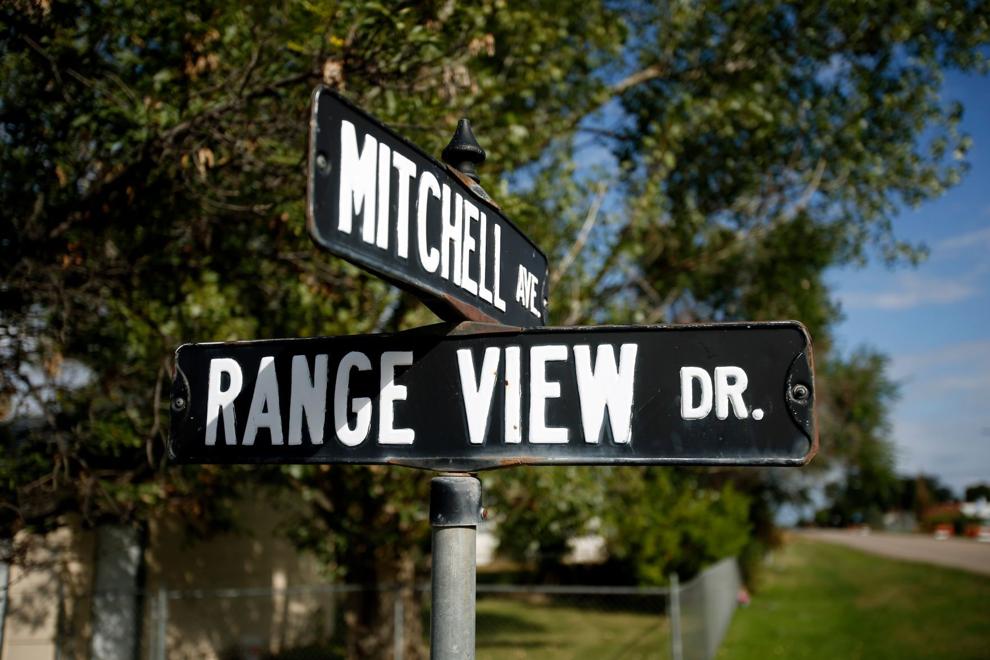 Usually living with her grandmother, Yolanda Fraser, Stops Pretty Places was in Hardin on Aug. 24. She didn't come home that night to Fraser's house near Muddy Creek.
She had plans to meet her mom the next day. They were planning a trip to North Dakota to see a relative, Fraser said. But, on Aug. 25, Stops Pretty Places didn't show up to meet her mother.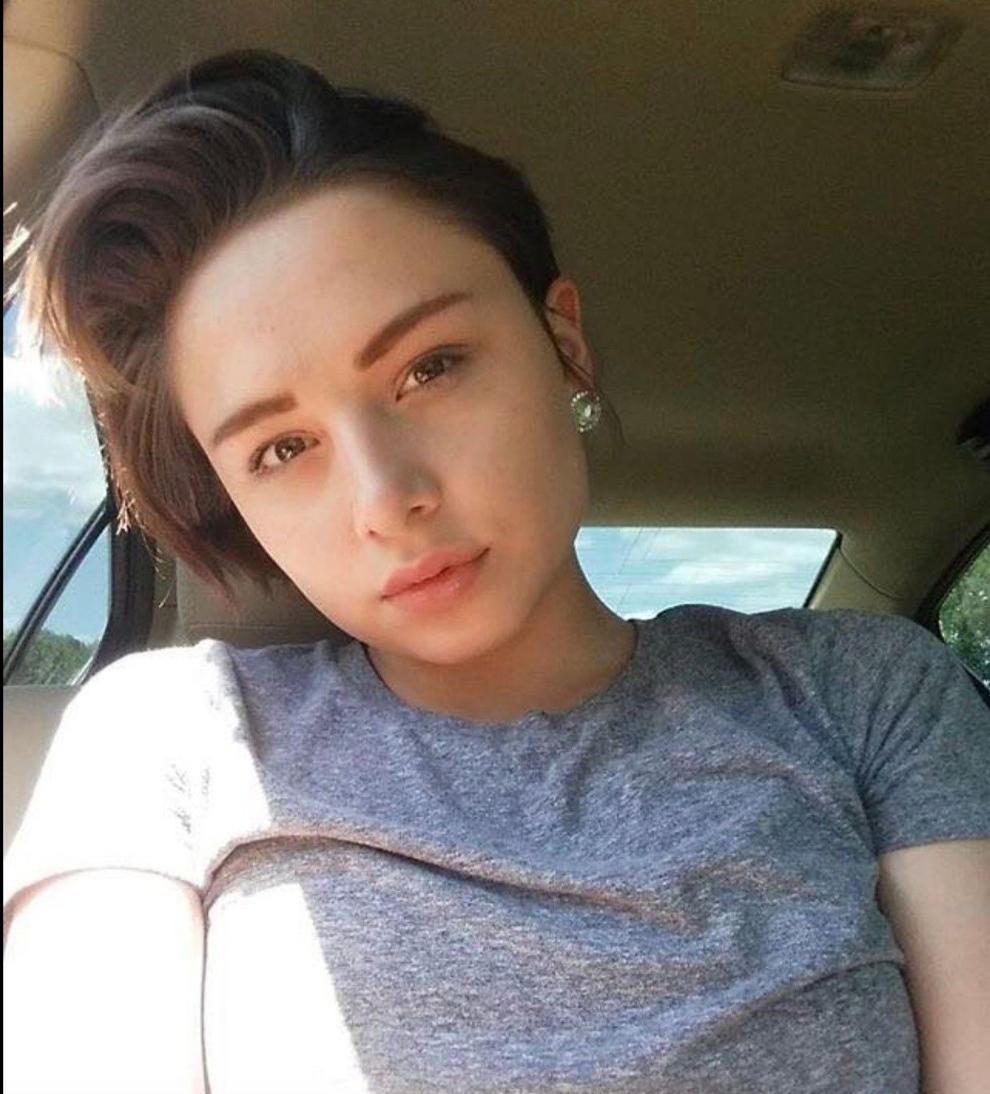 Fraser was always in contact with her granddaughter through texting, she said. No one had heard from her, and then on Aug. 27 she was reported missing to local authorities.
Two days later, on Aug. 29, the woman's body was found in Hardin. The cause and circumstances surrounding her death and disappearance are a mystery. 
A March for Justice will begin Monday in Hardin at 10 a.m. on the corner of Rangeview Drive and South Mitchell Avenue, where Stops Pretty Places was found. The march will proceed through Hardin before ending on the steps of the Big Horn County Court House. Participants are asked to wear red. 
Local and national advocates for the Missing and Murdered Indigenous Women and Girls movement will lead the march, according to a press release. That will include staff from Sovereign Bodies Institute; stewards of the MMIWG database; and Malinda Harris, mother of 21-year-old Hanna Harris. Hanna Harris went missing in July 2013 and was found murdered soon after.
Although she was reported just a few days after her disappearance, Desi Rodriguez-Lonebear, Stops Pretty Places' aunt, feels that law enforcement didn't act quickly. Rodriguez-Lonebear suspects that may be because of Stops Pretty Places' troubled background.
"She had run away quite a few times, unfortunately. The family has called her in as missing on many occasions," she said. "I think that contributed to the lack of attention on her case."
Her body was found five days after her reported disappearance, but the family didn't immediately get confirmation that the body belonged to Stops Pretty Places, Fraser said. At first family members had thought the remains weren't hers and were relieved she was still alive.
On Sept. 11, law enforcement confirmed the remains found near the Rangeview Drive home were Stops Pretty Places.
"At my workplace we have policy and procedures in place — every organization does," she said. "You follow that. I feel like they (law enforcement) didn't do that."
Her grandmother believes Stops Pretty Places was murdered.
About a week ago, family members began posting on Facebook about Stops Pretty Places' death, offering a $5,000 reward leading to the arrest and conviction of those responsible for her death. Family members are asking anyone with information on her death to come forward to law enforcement.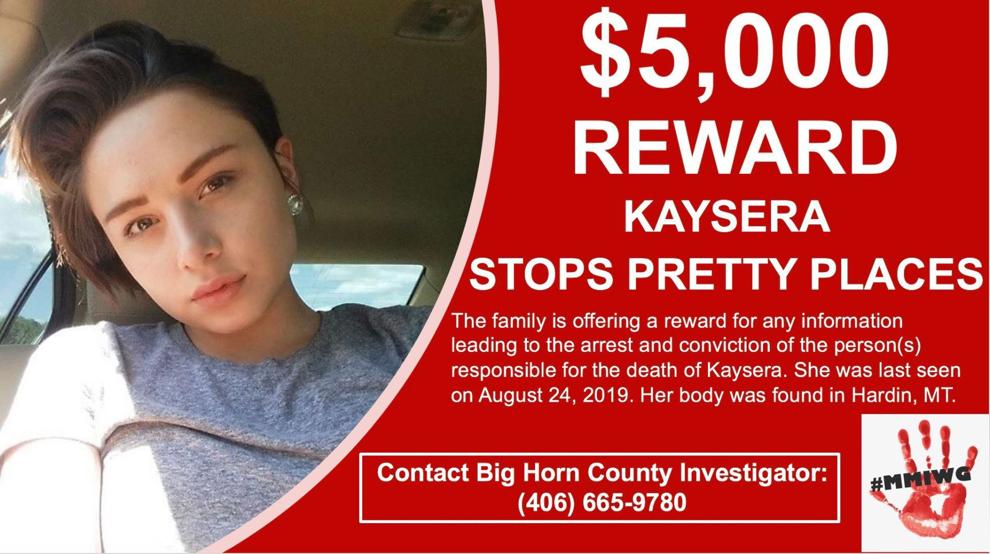 The Big Horn County Sheriff's Office, who is investigating the death, referred The Billings Gazette to the Big Horn County Attorney's Office for information on the case.
No information on the active investigation could be released, said deputy attorney Randen Schoppe.
As of Friday, no charges had been filed, he said. The attorney's office was waiting on the sheriff's office for more information, but Schoppe could not specify whether the case was being treated as a homicide investigation.
The Big Horn County coroner said the cause of death was under investigation.
Steve Schaff, who lives in the house at the corner, wasn't in town the day Stops Pretty Places was found.
He had gone to Billings to buy auto parts and got an unexpected call from his son. 
"My son said, 'Dad they found a body in your yard,'" Schaff said. At first he thought his son meant roadkill, or a bear that had been shot.  
"I was flabbergasted," he said. Schaff was left wondering who the woman was, and said he hasn't gotten much information from law enforcement yet.
Fraser hasn't gotten much information from law enforcement either, and is helplessly, but determinedly, waiting for investigators to turn up evidence. 
Until then she's left wondering why her granddaughter wound up in a stranger's backyard, decomposing — and why there was no public outcry when her granddaughter went missing.
"We kept asking why there was no media about her?" she said. " ... My greatest fear is that they are going to try and sweep it under the rug and stamp it solved," she said.
Fraser, along with Rodriguez-Lonebear, and Stops Pretty Places' family members want justice. They don't want Stops Pretty Place to be another statistic.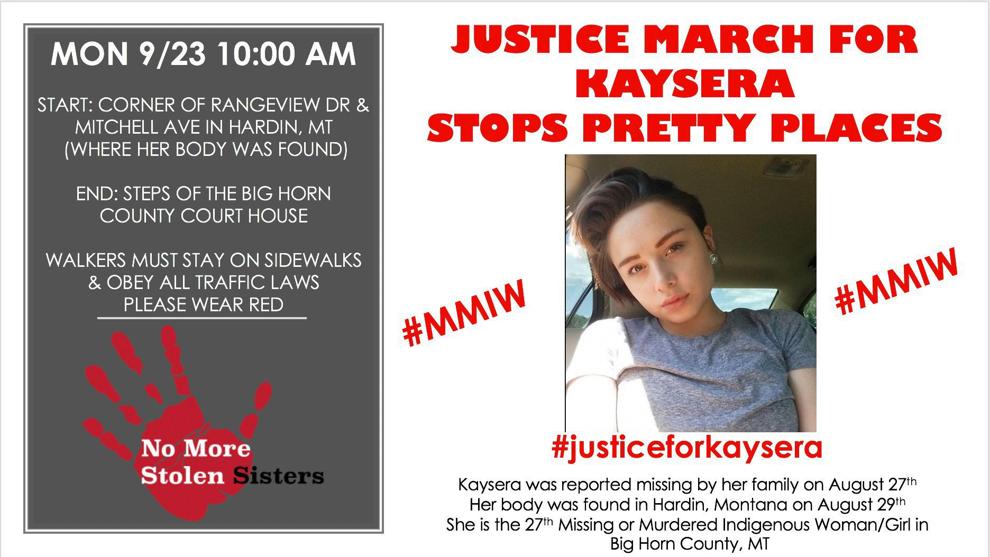 Stops Pretty Places was determined to graduate high school, attending Hardin High School. She participated in choir and was a talented athlete. She was goofy, a singer, a daughter, a sister and a niece. 
"She's very loved. She mattered. Her life was worth everything," Fraser said. "She was so young and beautiful. She had so much ahead of her. So much potential."