Kenneth Brien said he doesn't typically attend public rallies and events, but Friday morning, he joined about 400 others who marched through downtown Billings to help push the crisis of missing and murdered Native Americans to the fore.
For Brien, a Crow tribal member and Vietnam veteran, the event brought back difficult memories of the frigid night, shortly before Thanksgiving in 1977 when his sister Beverly "DeeDee" Brien didn't come home. The 16-year-old girl was later found naked, beaten and frozen to death in the snow, about 3 miles from the Hardin movie theater where her friends last saw her.
Her obituary, published a week later in The Billings Gazette, stated her cause of death as exposure. But Brien and other members of her family believe she was abducted, assaulted and then kicked out of a car, after she went outside the theater to get her purse.
"For me, I don't know how to describe this walk. It just brings back memories that I put in little corners, slammed the door shut like I did my military service, and locked the door," Brien said, speaking shortly before the march began at the Native American Achievement Center on the Montana State University Billings campus. "Every Thanksgiving, it never goes away. The emotions that come out in you, it never goes away."
The event was billed as the "MMIW March," a reference to the movement to raise awareness of missing and murdered indigenous women. Native women and girls in Montana go missing and are victims of violence at rates far higher than the state's overall population.
A half-dozen traditional singers and drummers helped lead the procession as it filed down the west sidewalk of North 27th Street. Most of the marchers wore red and many carried signs with pictures of their missing or murdered loved ones, as well as several of the growing movement's slogans: "Say her name;" "No more stolen sisters;" "#NotInvisible."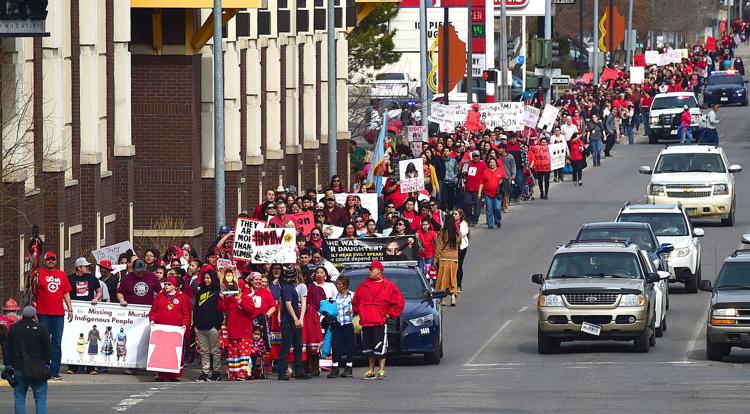 Organized by the Native American Achievement Center, the Native American Development Corporation and the Rocky Mountain Tribal Leaders Council, the march and subsequent speeches on the Yellowstone County Courthouse lawn attracted hundreds of Native and non-Native people from the region, many sharing personal stories similar to Brien's.
Shawnae King's sister, Shacaiah Harding, disappeared in Billings in July. Standing beside their mother at the end of the march, King asked the crowd to pray for Harding's return, and to say her name in unison.
Native American women and children go missing at an alarming rate in Montana, and their families and investigators can spend years searching for them, sometimes to no avail. 
"There's a lot of stigma behind my sister right now. She was an addict, I will admit that. And I don't know if that's what's causing her case to not be so known," she said. "Either way, she's missing. And a lot of times I feel like she's forgotten. I feel like her name isn't out there enough."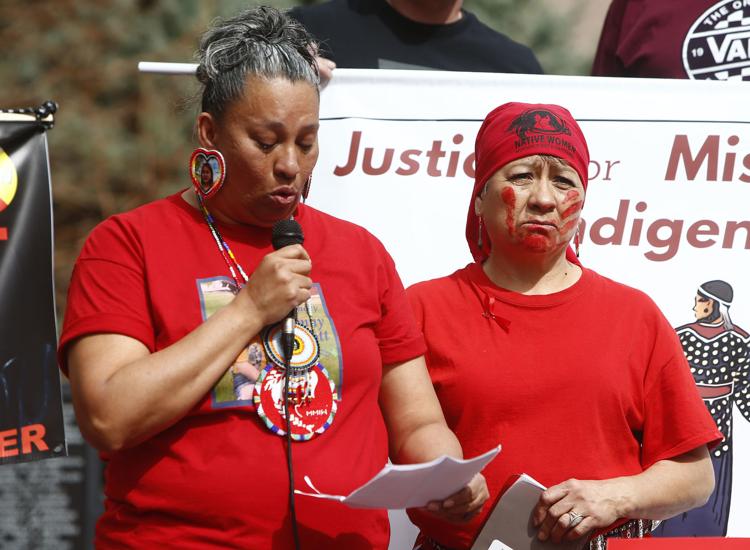 A 14-year-old girl was reported missing then found dead two weeks later on the Northern Cheyenne Reservation. Grieving the loss of Henny Scott, her family raise questions about the investigation into her disappearance and death.
"It didn't even take three and a half hours to find my daughter," said Castro, who has been critical of tribal and Bureau of Indian Affairs police who she said brushed aside her concerns. "What we need is more warriors to help with this process. Somebody who's going to bridge the gap, someone there who's going to take us seriously.
"… Where I'm at now, we're not on the same page. I have no idea where my daughter's investigation is going because nobody has contacted me, nobody has let me know anything."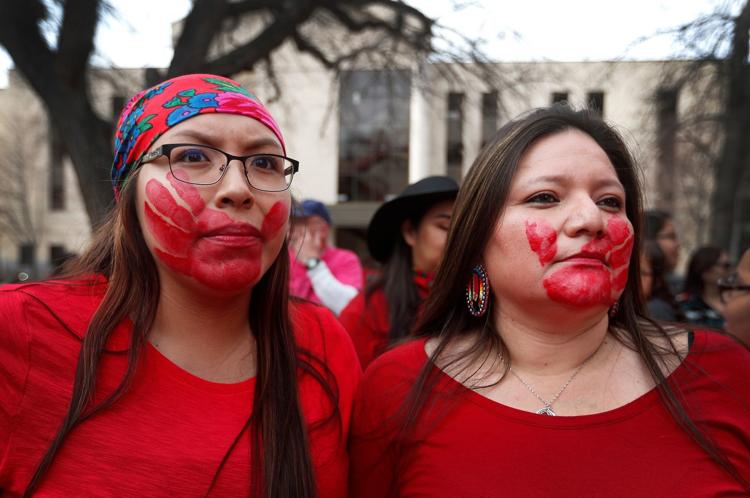 Like Castro, King and Brien, others in attendance criticized law enforcement's response to their loved one's cases. Federal legislation known as "Savanna's Act," which failed to clear Congress last year, has been reintroduced by North Dakota's two senators, and would require federal agencies to develop protocols for dealing with missing-person reports on Indian reservations. It also aims to increase cooperation among law enforcement agencies with jurisdiction on or near reservations.
Among several Montana politicians at the rally was the state's Republican Sen. Steve Daines, who said he would push his congressional colleagues to pass Savanna's Act during this Congress. It previously sailed through the Senate unanimously before stalling out in the House.
Speaking after his remarks on the courthouse lawn, Daines added that he will seek increases in federal dollars for BIA and FBI law enforcement working in Indian Country. Like Montana's other senator, Democrat Jon Tester, whose representative also provided remarks to the crowd, Daines sits on the Senate committees on Indian Affairs and Appropriations.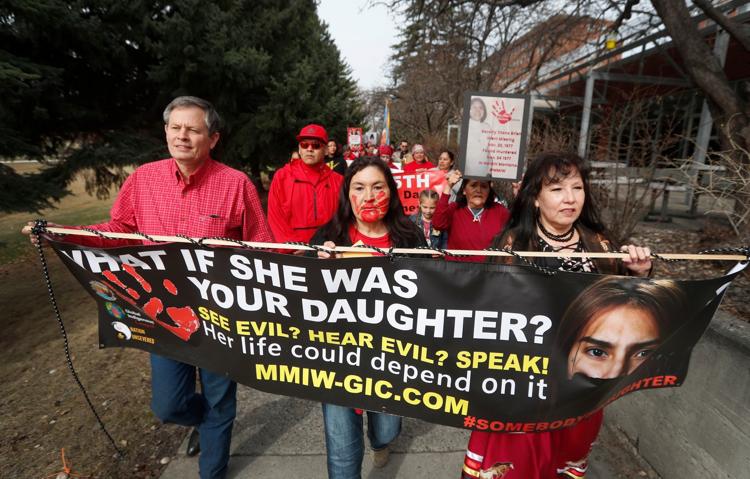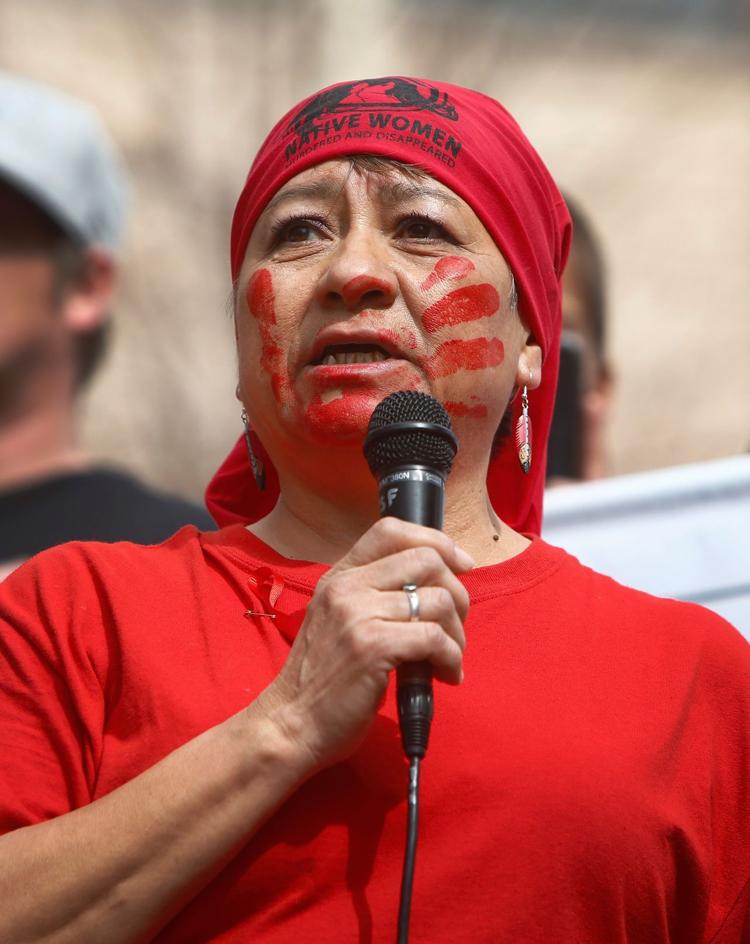 "The amount of effort expended on this crisis is woefully underfunded," Daines said. "We do not have enough resources and law enforcement to address this crisis."
Northern Cheyenne President Rynalea Whiteman Pena emceed the event, echoing others' remarks when she repeated that the crisis extends to Native American men and boys, not just women.
"We're not here because we want to be here. We're here because we have to be," Whiteman said. "We're their voice. Those that are still out there, those that are still missing."
Missing and Murdered Indigenous Women's March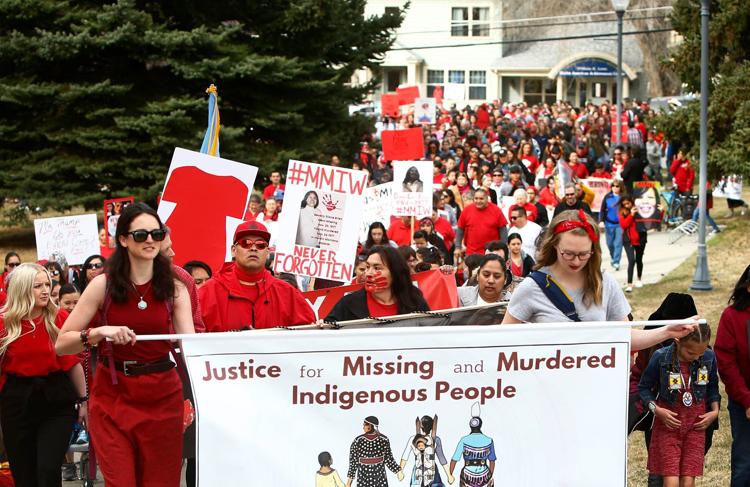 Missing and Murdered Indigenous Women's March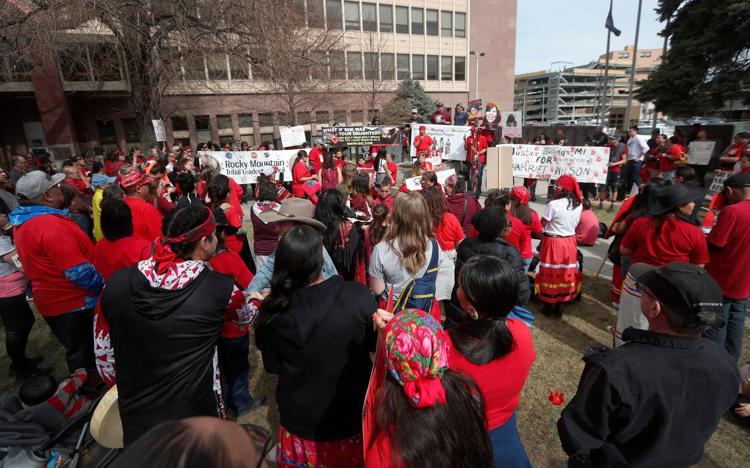 Missing and Murdered Indigenous Women's March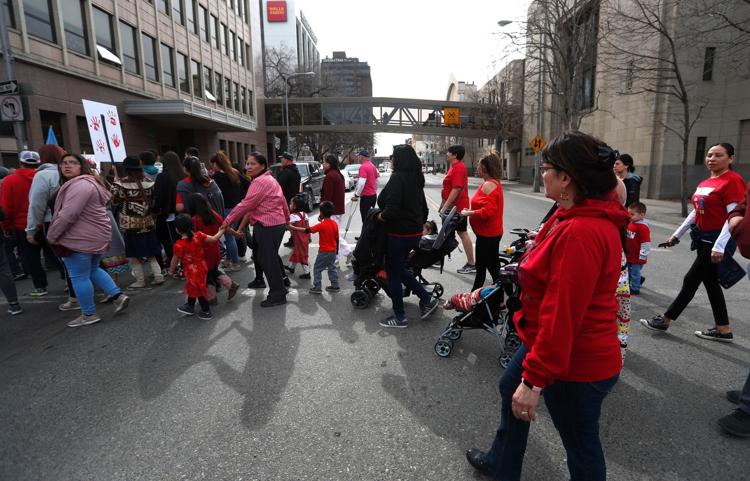 Missing and Murdered Indigenous Women's March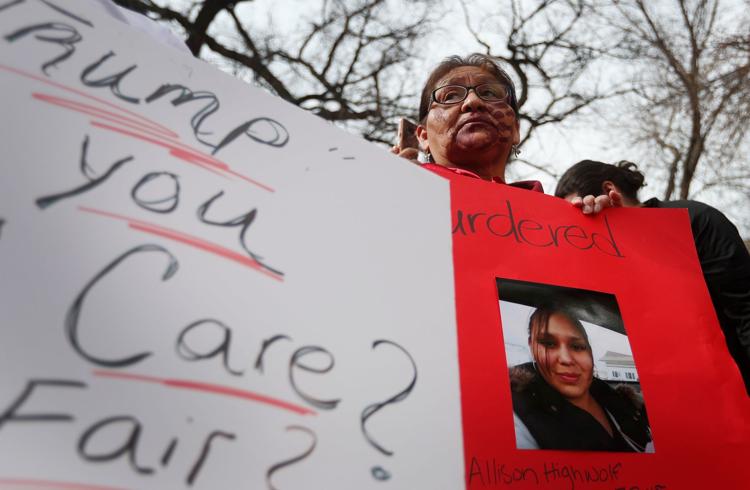 Missing and Murdered Indigenous Women's March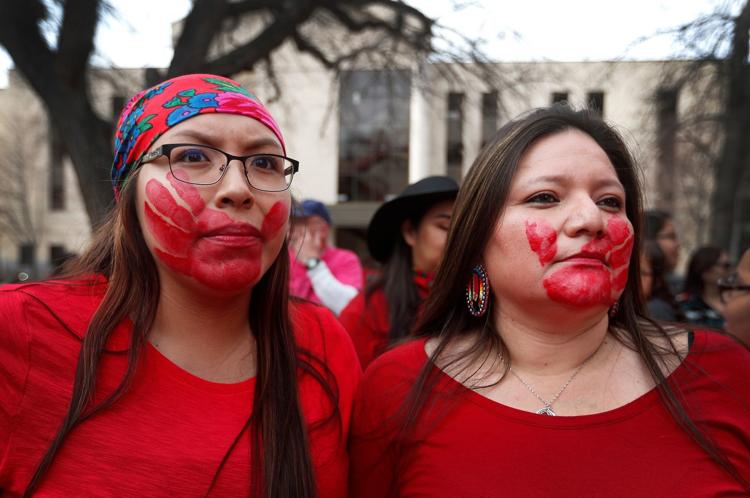 Missing and Murdered Indigenous Women's March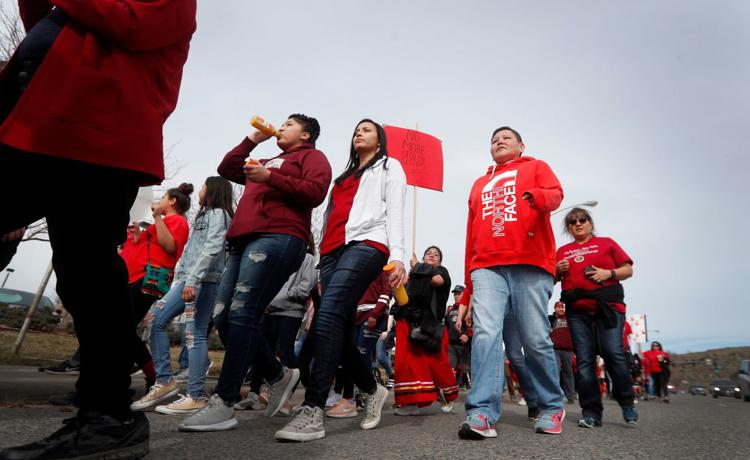 Missing and Murdered Indigenous Women's March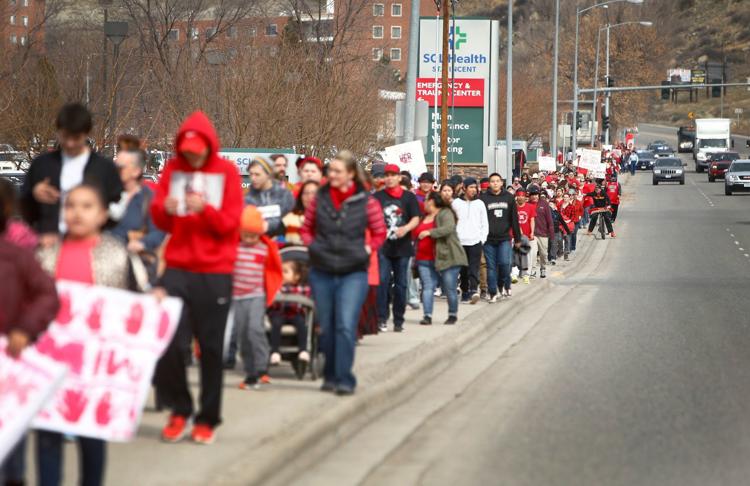 Missing and Murdered Indigenous Women's March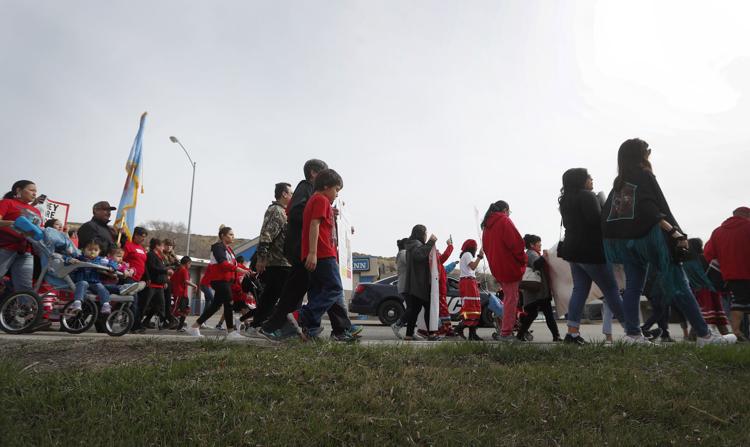 Missing and Murdered Indigenous Women's March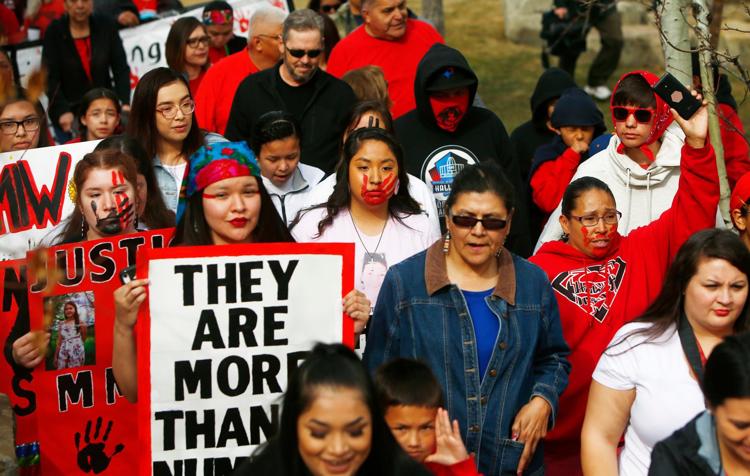 Missing and Murdered Indigenous Women's March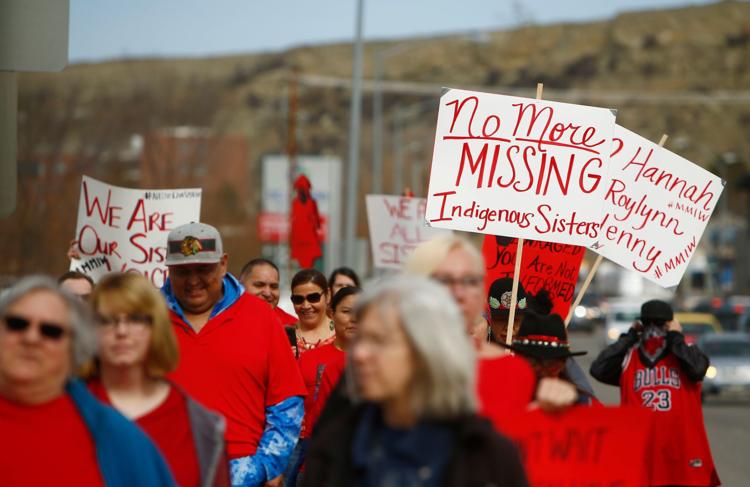 Missing and Murdered Indigenous Women's March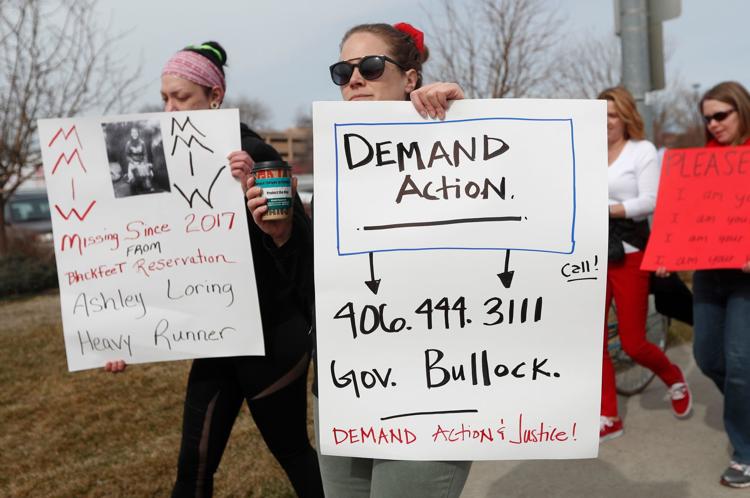 Missing and Murdered Indigenous Women's March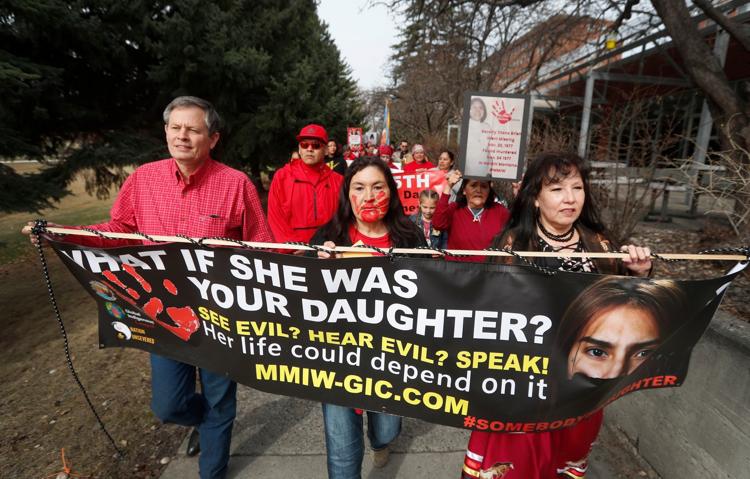 Missing and Murdered Indigenous Women's March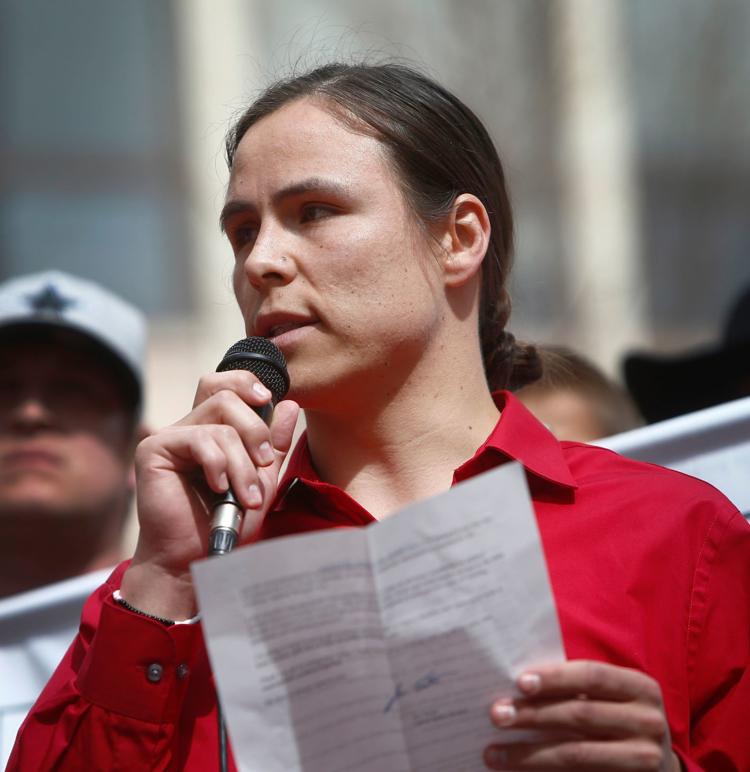 Missing and Murdered Indigenous Women's March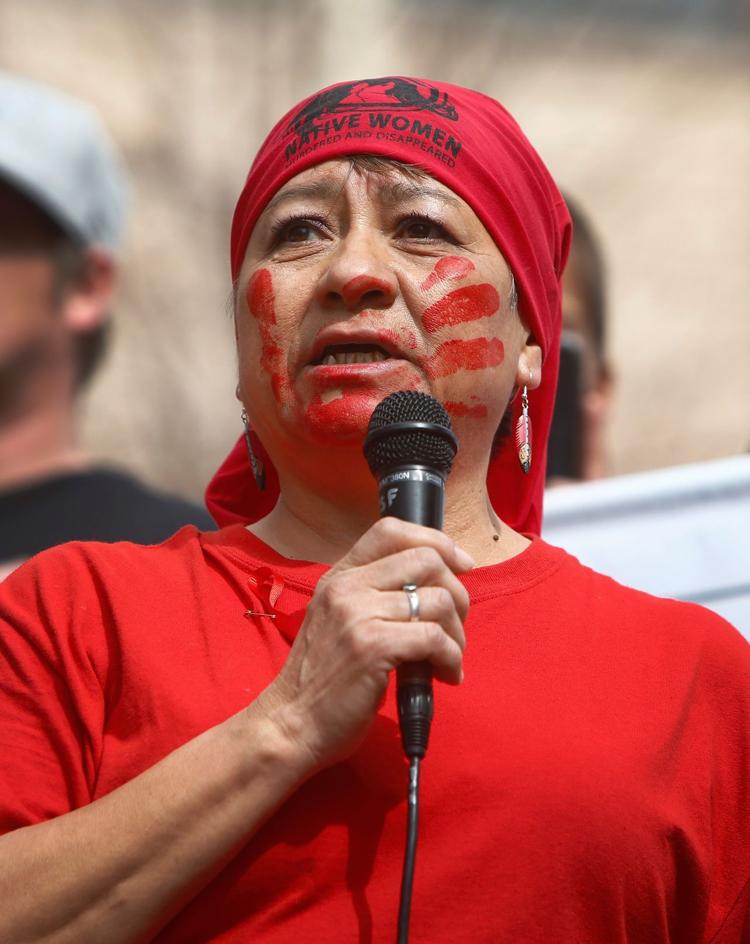 Missing and Murdered Indigenous Women's March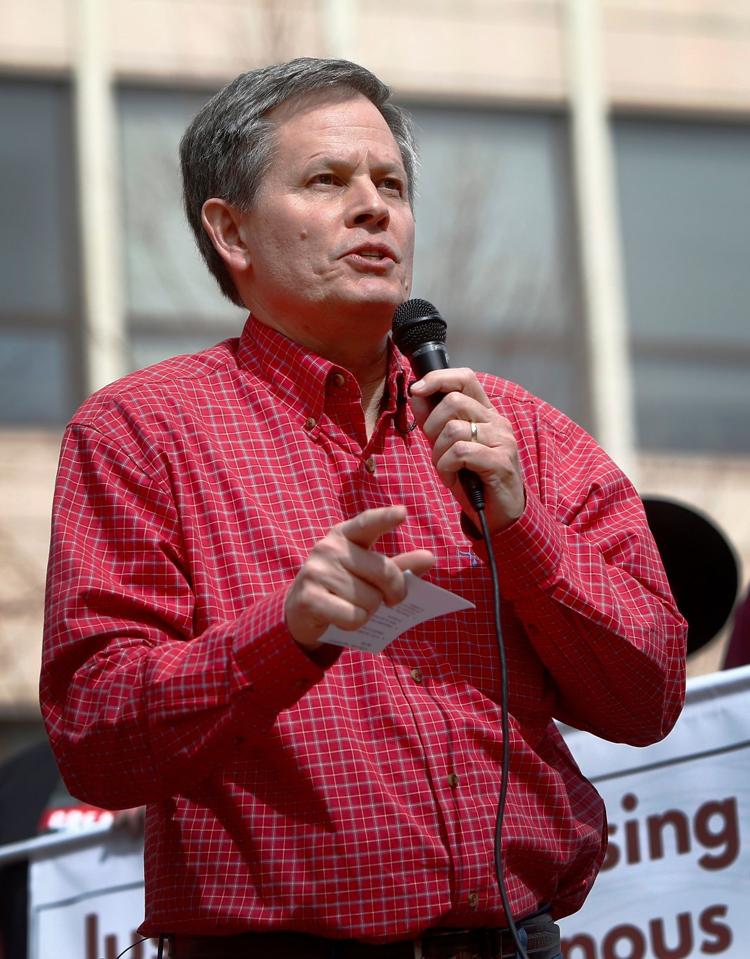 Missing and Murdered Indigenous Women's March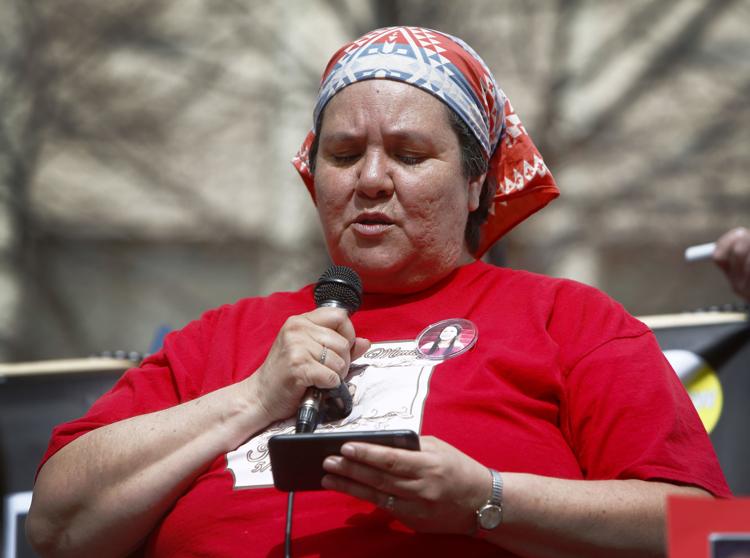 Missing and Murdered Indigenous Women's March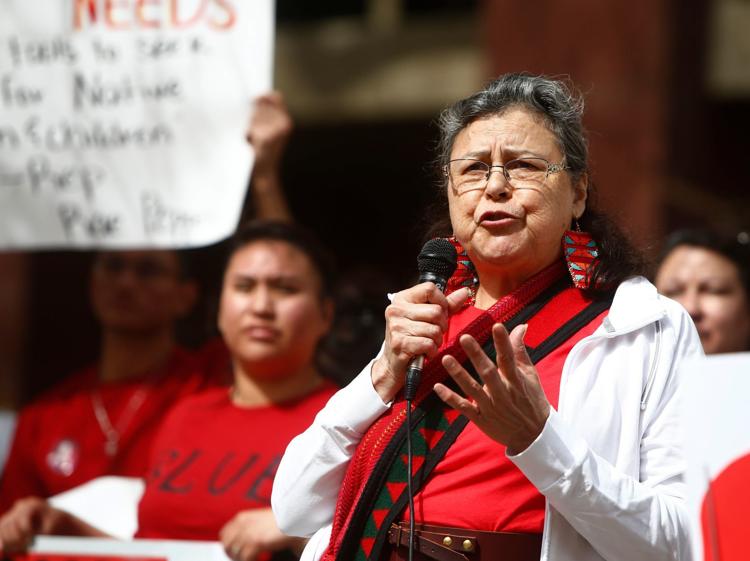 Missing and Murdered Indigenous Women's March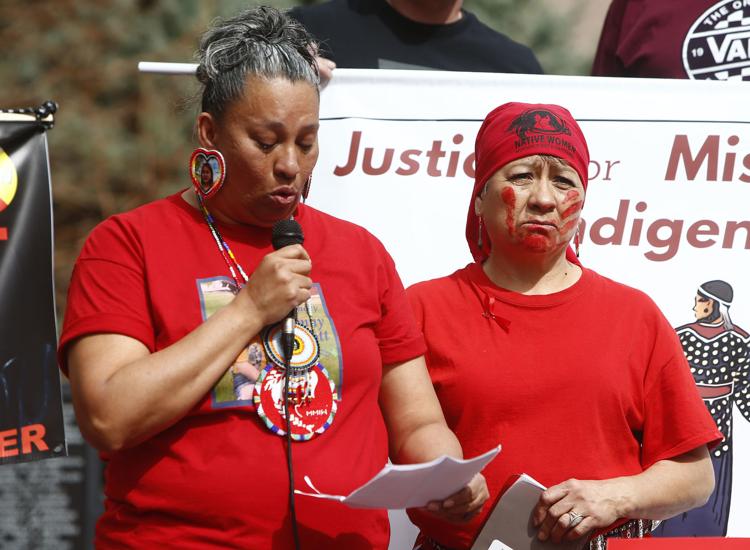 Missing and Murdered Indigenous Women's March
MMIW march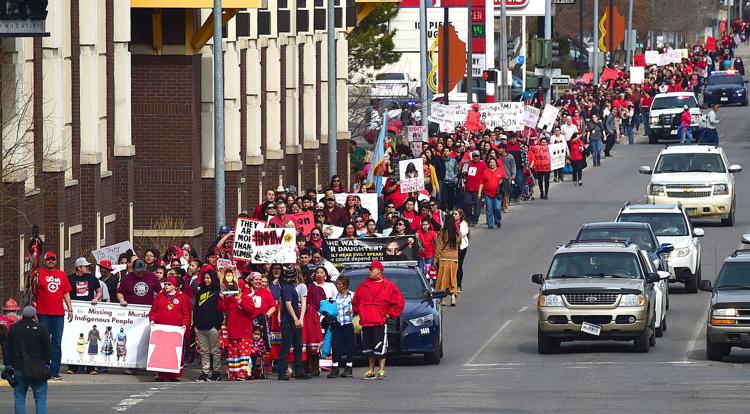 MMIW march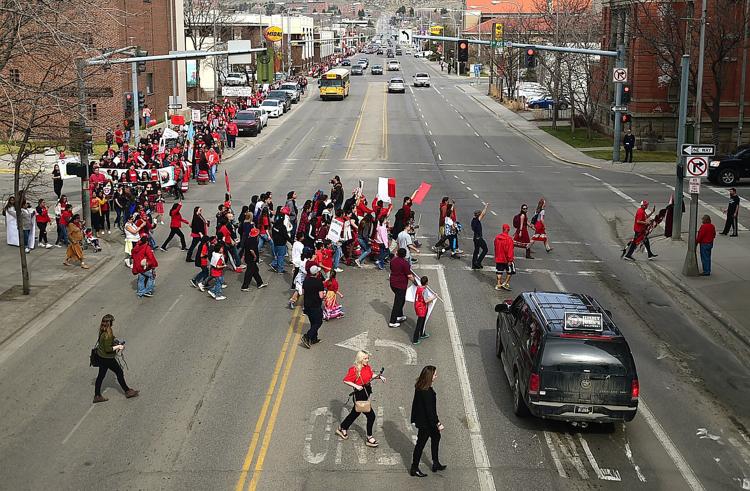 MMIW march