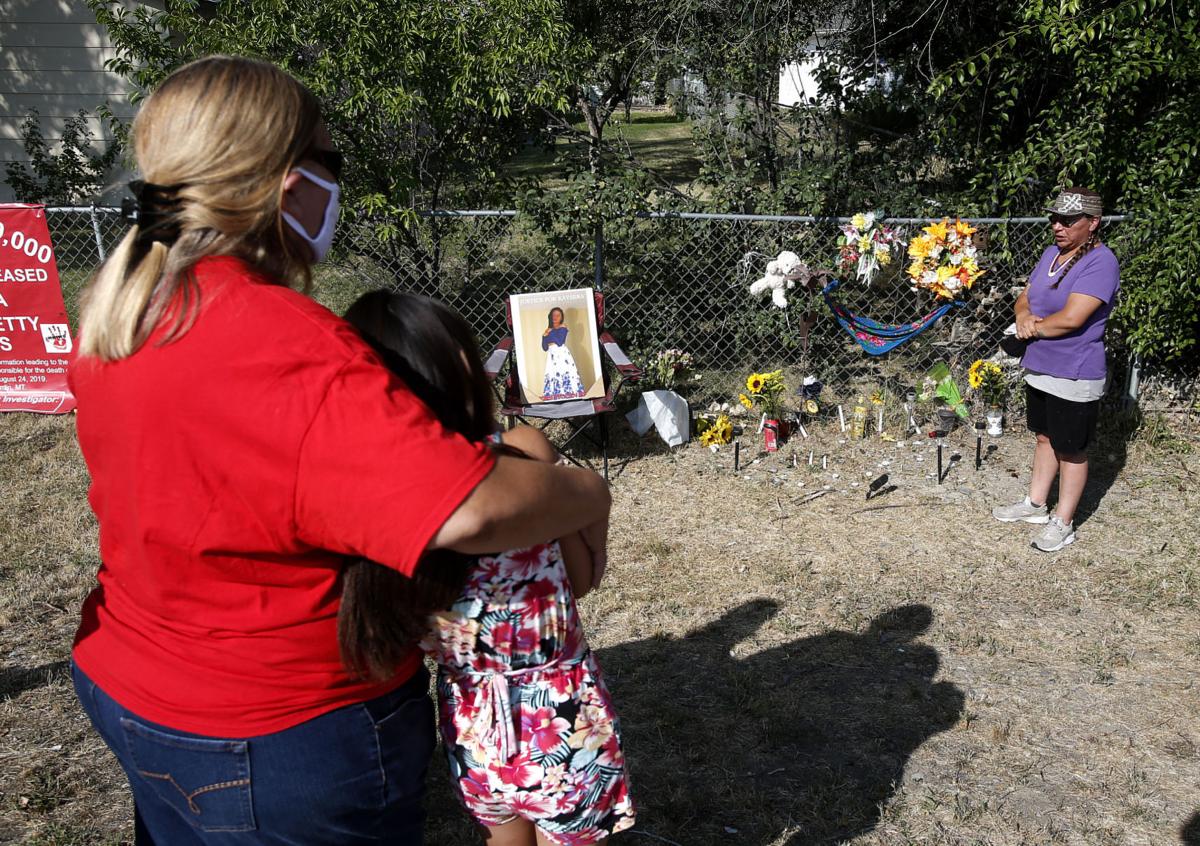 For six days, Grace Bulltail sat in a maroon camp chair on the side of the road in a residential neighborhood in Hardin. Near her, a chain-link fence stood adorned with flowers in memory of her 18-year-old niece, Kaysera Stops Pretty Places, who was found dead there one year ago. 
Stops Pretty Places' family reported her missing on Aug. 24, 2019. Five days later a passing pedestrian found her body on the other side of that fence — in the backyard of a home on Mitchell Avenue and Range View Drive.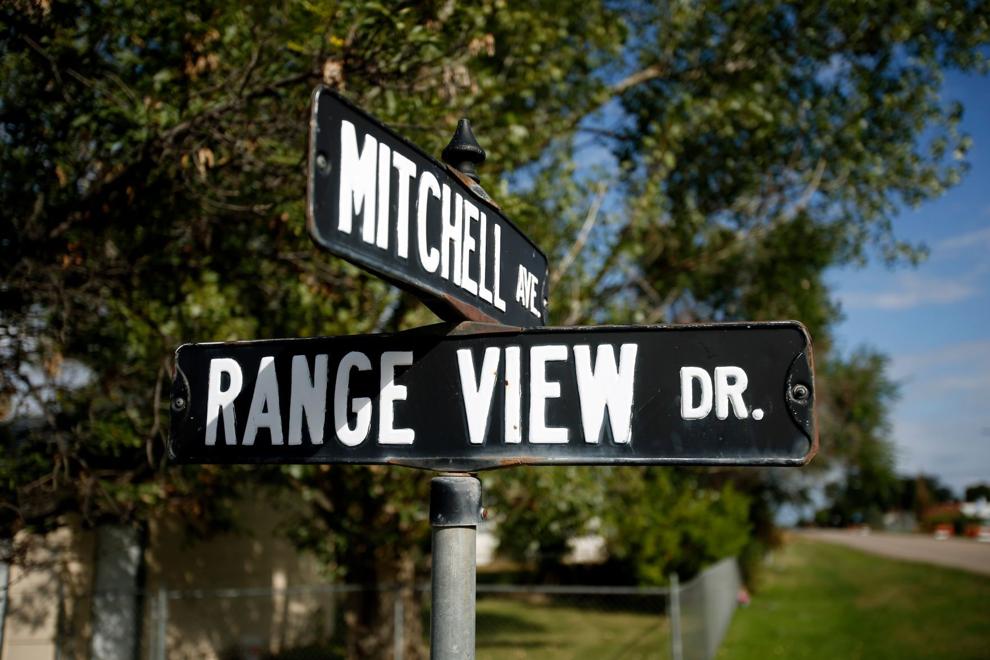 "In protest and grief," Bulltail endured 90- to 100-degree heat during the six days she sat there last week.
"I couldn't go a whole year without being able to take a stand," Bulltail said. "We haven't been able to protest for six months."
The COVID-19 pandemic has prevented large gatherings, putting a stop to any potential marches, vigils or other gatherings calling for answers regarding the teen's disappearance and death. Among the lilies and sunflowers, scarves and candles along the fence, a large poster offered a $10,000 reward to anyone who can provide Stops Pretty Places' family information on her death.
The end of August and early September mark a painful reminder for Stops Pretty Places' family. Though her body was found Aug. 29, 2019, family weren't notified of the discovery until Sept. 11.
Investigators have yet to inform the family of a cause or manner of her death, and more information in the case has been hard to come by.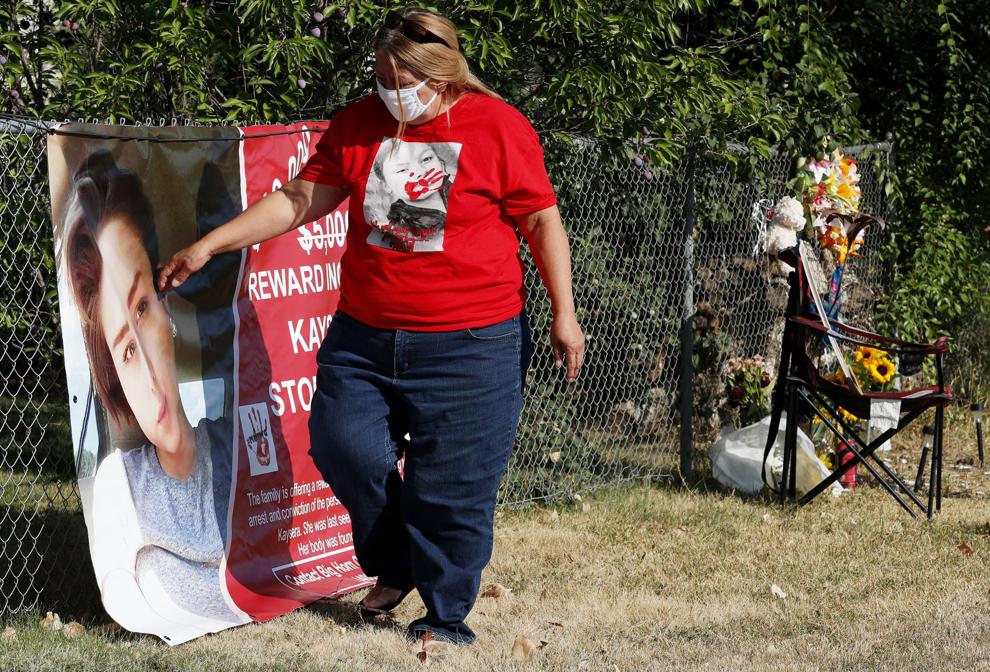 "We've tried just about everything," Bulltail said. "We still do want an independent investigation — whoever is willing to do that."
The awareness campaign includes virtual webinars on the issues surrounding missing and murdered Indigenous people, barriers to justice, and talks with reporters and experts on the high rates of missing Natives.
It also includes calls to write letters to various state and federal officials urging the immediate intervention in Stops Pretty Places' case. Advocates are encouraged to like their family's official 'Justice for Kaysera' Facebook page so they can keep updated on her case.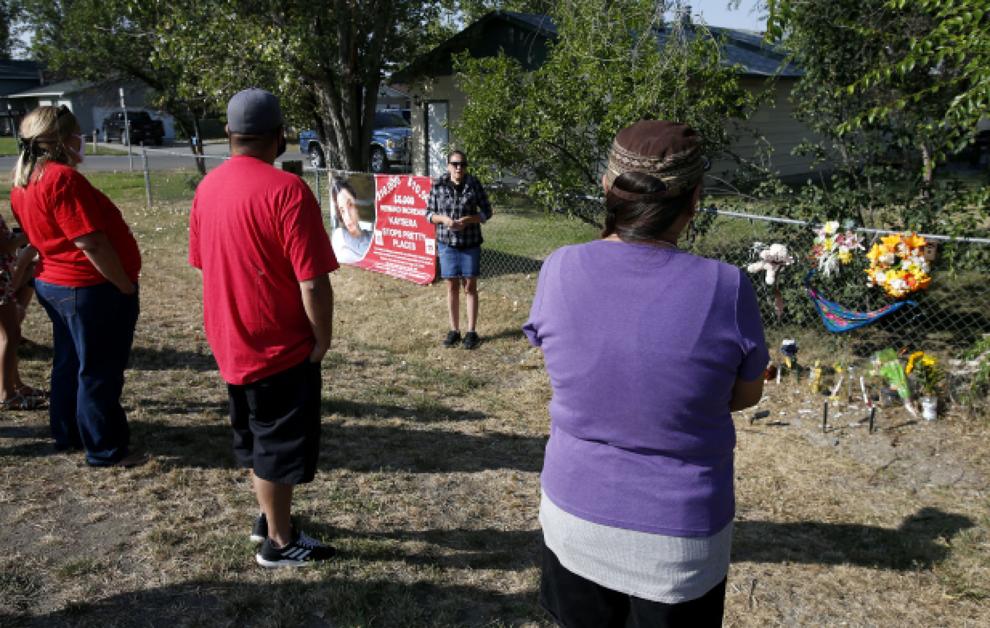 It's not the first time family has organized to call for more information about her death. Bulltail has testified during listening sessions for the federal Missing and Murdered Indigenous People task force, Operation Lady Justice, and spoke during the Democratic National Convention Native American caucus to raise awareness on her niece's case. 
"Nothing we can do will bring her back," Bulltail said Saturday morning during an intimate family memorial at the site where she was found. 
Still, the family is searching for answers. 
The apparent slow response from local law enforcement, including the later discovery that the agency failed to report her missing to the state database, according to the family's lawyer, has led the family to doubt whether they will ever truly know what happened to her. Because of this, her family has asked higher authorities to take over the case, including the FBI.
Resilient 
Stops Pretty Places would have turned 19 on Aug. 14. 
She was an enrolled Crow tribal member, but also had roots in the Northern Cheyenne, Mandan, Hidatsa and Arikara tribes. She would have been a senior at Hardin High School this school year.
She primarily lived with her grandmother on the Northern Cheyenne reservation.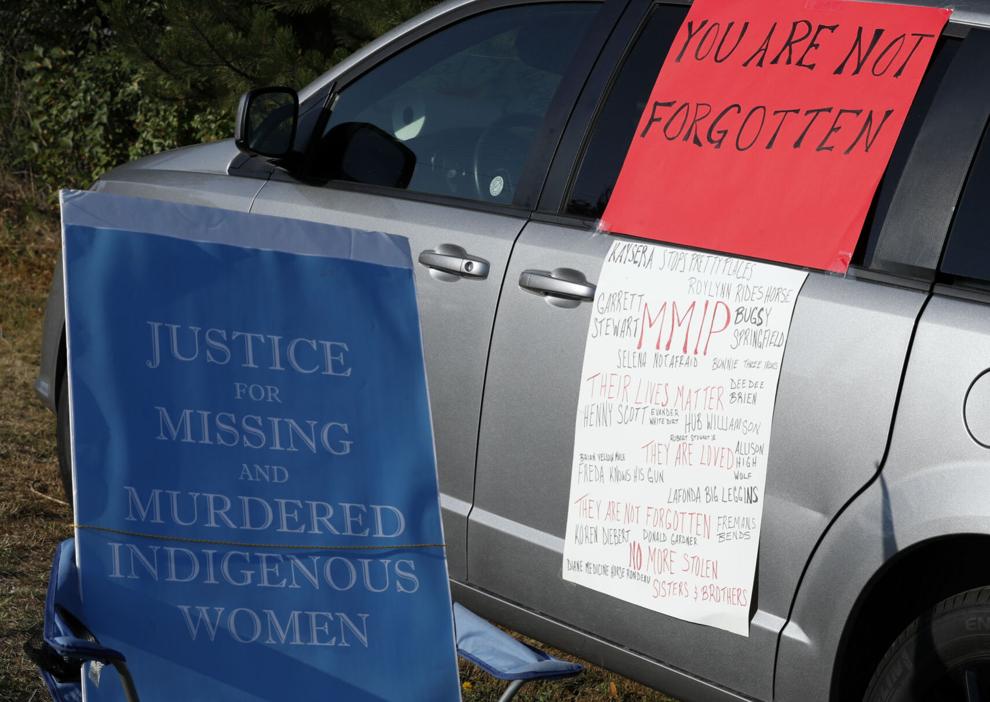 Her family describes her as a strong, independent young woman. Stops Pretty Places was athletic, participating in many high school sports, including cross country and basketball. 
She stuck up for her friends and she stood her ground, her aunt, Cedar Rose Bulltail said at the memorial. 
"She wrestled, played football and was tough," aunt Cedar Rose Bulltail said. "She would've done her best to come home."
Stops Pretty Places was also involved in high school theater productions and had a dream of becoming an actress and performer, her family said. 
She was masterful at braiding hair and would often sit and braid her 10-year-old sister's hair.
Her grandmother, Yolanda Fraser, said dealing with the loss of her granddaughter hasn't gotten any easier with time. 
"It's really a difficult and very emotional time for us," she said. Fraser has been gardening and tending to chickens this summer and finds solace in the quiet morning chores. 
Cedar Rose Bulltail said the family's grieving hasn't ended yet. The painful anniversary extends to Sept. 11, the day the family was notified of Stops Pretty Places' death.
"I never wanted to be in this position," Cedar Rose Bulltail said, saying she's sympathized in the past with families of MMIP victims. "We need closure and healing." 
MMIW
Stops Pretty Places is just one of many missing and murdered Indigenous people in Montana. Native Americans, particularly youths, go missing or are murdered at a much higher rate than non-Natives.
Despite being only 6% of the population, Indigenous people make up more than 25% of the missing persons cases in the state.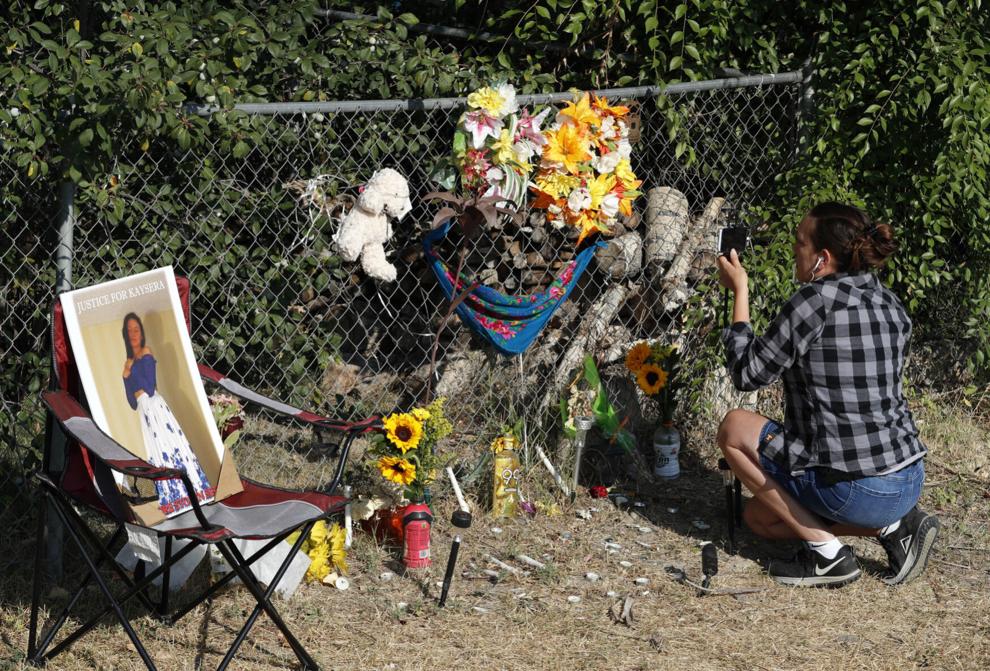 Big Horn County, where the Crow Indian Reservation and portions of the Northern Cheyenne Reservation lie, has the highest rate of missing people per capita in the state, according to Montana Department of Justice data.
That number is likely higher, as Indigenous missing people go unreported or are misreported. Native Americans are nearly four times more likely to be victims of homicide than the state's general population.
Of those who went missing in 2019, 97% were found, either alive or dead, according to a Montana DOJ report released in May. And 45% of autopsies conducted found the nature of the death to be "accidental," and 21% were found to have "unknown" causes of death. 
Navigating the "bureaucracy and barriers" to get answers on Stops Pretty Places' case has been "demoralizing and discouraging," Fraser said.
The family has wondered why federal agencies won't get involved in the investigation. Stops Pretty Places was found dead off-reservation, about a mile from the border between Hardin and the Crow reservation.
"They (law enforcement) treat her different cause she was half a mile away," Cedar Rose Bulltail said.
Jurisdictional issues have long been a barrier to investigating cases of missing people, and later suspicious deaths or homicide investigations, according to the Montana Linking in Native Communities (LINC) September report to the Montana state legislature.
Communication between all agencies, whether federal, state or local, has been an issue in efficiently finding those reported missing, the LINC report states.
During a webinar for the week-long series, Fraser called Big Horn County the "epicenter" of the MMIP crisis.
"Why has it been allowed to go on this long?" she asked.