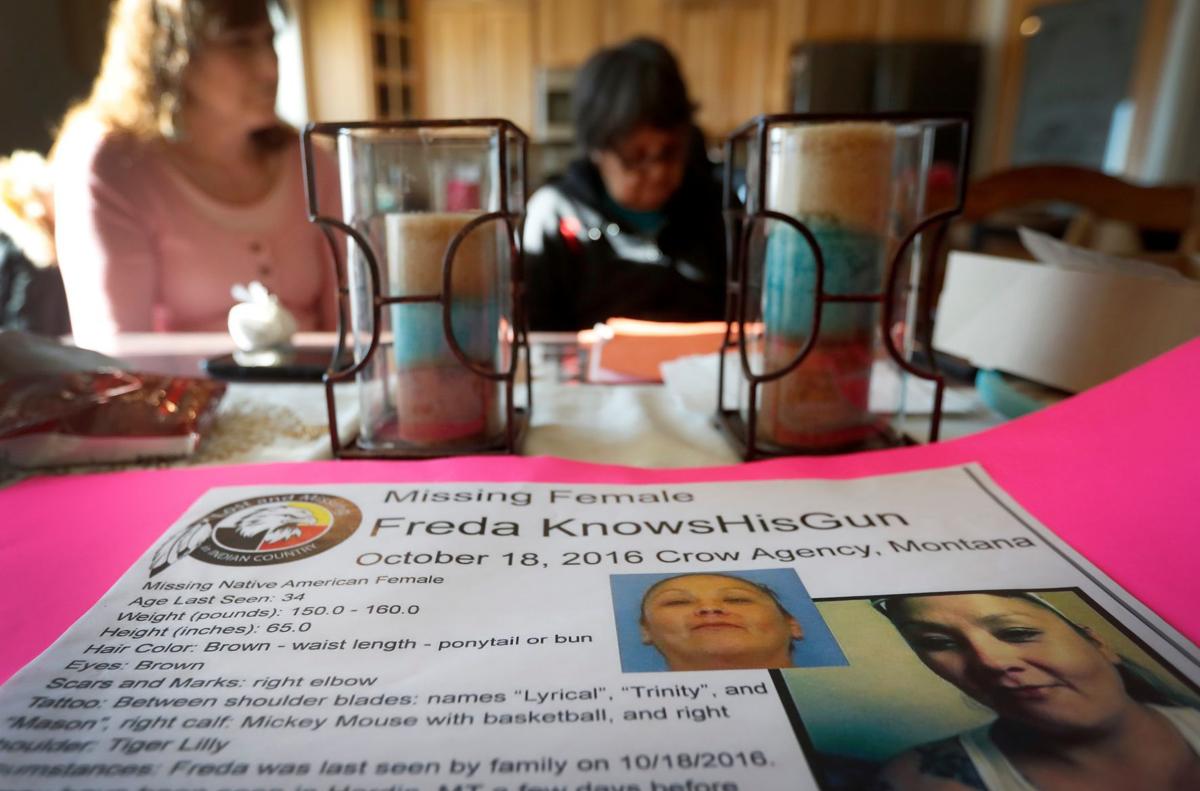 Short on cash and a long way from home, Freda Knows Gun went to the Walmart in Kennewick, Washington, to call in her last known favor.
The 34-year-old mother was 740 miles from home and 14 days away from missing a promise that she would return to Crow Agency in time to take her children trick-or-treating for Halloween.
The kids are Freda's everything, their three names tattooed between her shoulder blades: Lyrical, Trinity and Mason. She had called a friend back in Billings, asking for an online money transfer — not a lot, but enough to get Knows Gun back on track.
The money arrived. Knows Gun didn't pick it up, even though she had been waiting for the transfer at the Walmart customer service counter, even though she'd been having a back-and-forth conversation with the friend about a hiccup in the spelling of her name that delayed the transaction. When her friend called to make sure the money arrived, Knows Gun was nowhere to be found.
"It wasn't even 15 minutes," said Aldean Good Luck, Freda's cousin. "Her friend called and corrected the name and it wasn't even 15 minutes when she called back that Freda's phone wasn't working anymore."
It has been more than 17 months since that final phone call. Good Luck keeps a photo of her cousin in an office desk drawer, which she opens daily to gaze at Knows Gun's image. She whispers that Knows Gun's children are growing fast, that her sisters and mother are doing everything possible to raise them in her absence, but that it's hard.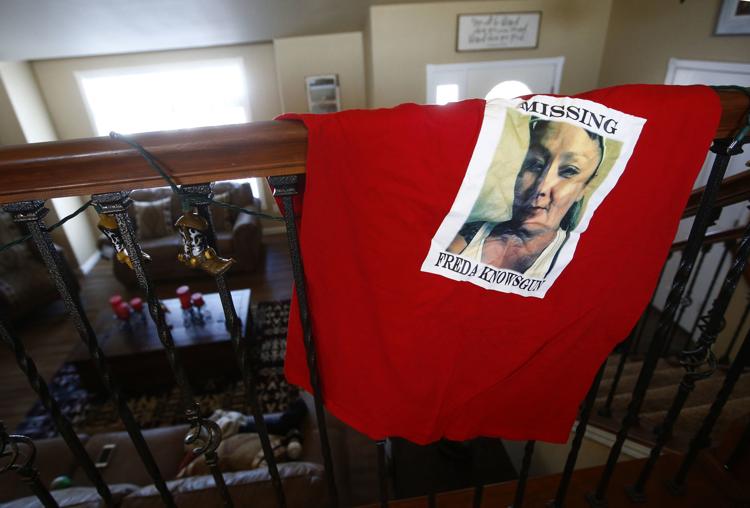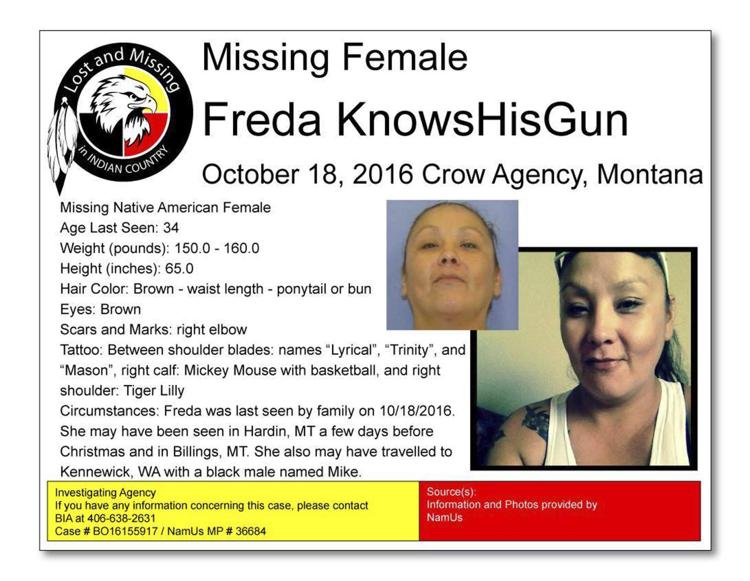 "I'll talk to her like she's listening to me, you know," Good Luck said. "I'll say 'Freda where are you? Freda, your kids are growing up. You need to come back.' When Lyrical was entering high school, I remember that morning saying, 'Lyrical is going to be in high school now. You need to come home. Trinity is getting braces.' So, I have that hope, for her kids. I have that hope she will come home."
Too many American Indian families are waiting for answers like Knows Gun's family waits. Native Americans make up 6.7 percent of Montana's population, but 26 percent of Montana's missing persons reports. Because the count of missing and murdered American Indians is poorly kept, the assumption is the number is higher still. Indigenous women are more than half of those who cannot be found.
It was hard to know whom to turn to first when Freda Knows Gun disappeared, family members said. Her last known conversation had been in Kennewick, but she had been living in Billings since about July. Ultimately, it was Bureau of Indian Affairs law enforcement in Crow Agency who registered Knows Gun as missing, but there was confusion about her last name.
You have free articles remaining.
A first report filed at the request of Freda's mother recognized Freda's birth name, Knows Gun. That report was filed Nov. 14, 2016, after Freda missed the funeral of an aunt with whom she was close. It's not uncommon for missing person reports to be filed after funerals, because missing a loved one's farewell ceremony is rare in Native American families. A second report was filed Dec. 11 that same year, the only difference was a change to Freda's last name Knowshisgun. It is a common confusion in family name translation from Crow to English that a "his" should be added. There are missing posters and T-shirts for Freda that use both spellings.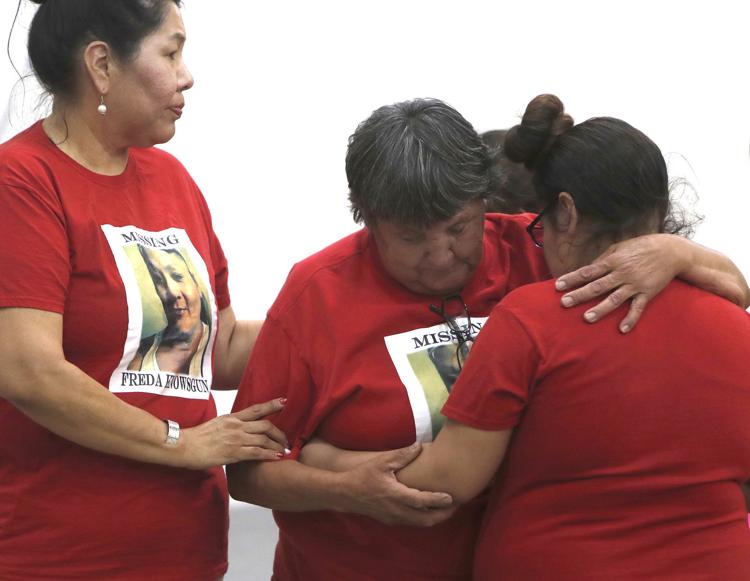 Eventually, the FBI became involved in Knows Gun's case. The dead ends have been multiple, the potential contributing factors bizarre.
"I think it was in July the last time we heard from them (the FBI)," said Frances Knows Gun, Freda's sister. "He said 'Have you ever heard of a drug called hot shot?' He said 'Once you take that stuff you forget who you are.' I said. 'No, I've never heard of that.'"
Freda had started spending more time in Billings in the months before disappearing. She had fallen in with a bad crowd, according to her mother, Barbara Stewart. A whip-smart student who learned easy and was working to finish college, Knows Gun began seeing less of her family. She started abusing substances.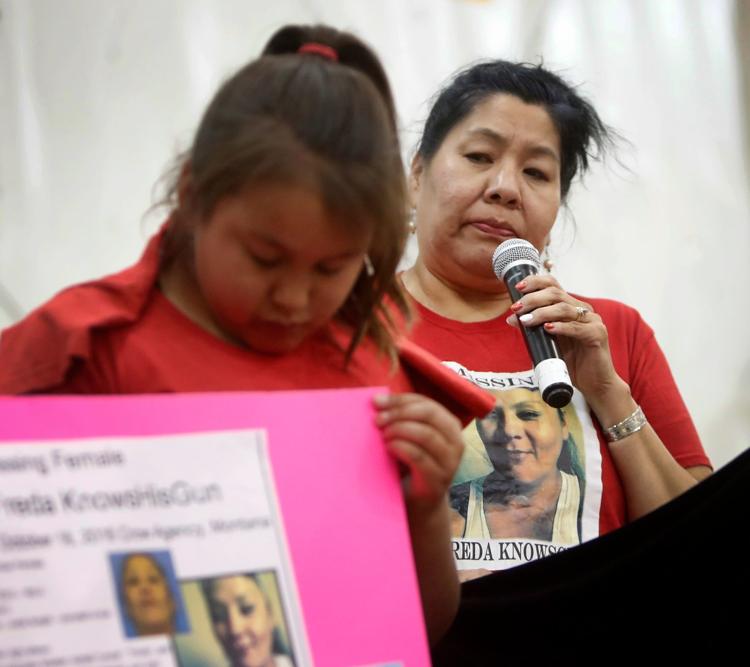 It seemed like when Freda was first reported missing, law enforcement dismissed her family's concern because of the possibility that substances were involved, Frances Knows Gun said, like any transgression made it OK not to take Freda's disappearance seriously.
After Freda went missing, her new friends had little to say. The mother of Knows Gun's Billings roommate confronted Stewart and Frances in a Billings store and told them not to mention the roommate's name to the FBI. Knows Gun's family heard that roommate has since moved to California.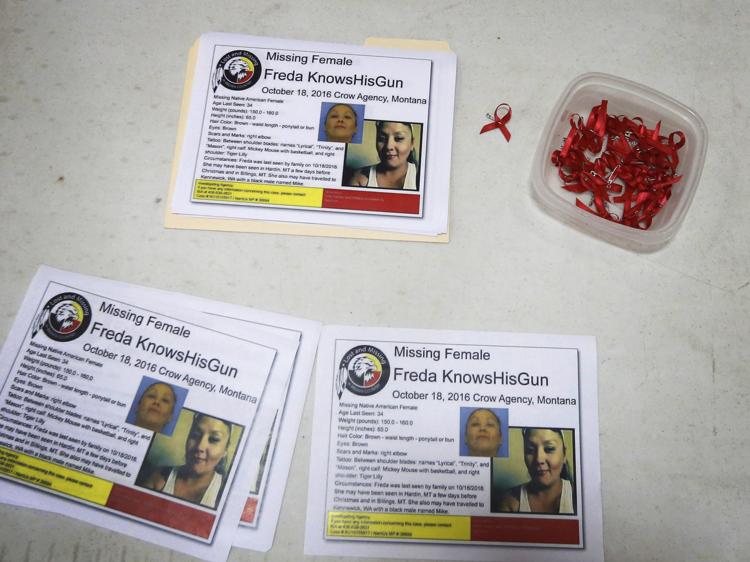 The family wants answers. Someone knows something, they said. Someone always does.
"There never goes a day, an hour, a minute, a second without thinking of her," Frances said. "I'm still in denial. I tell myself she's out there, somewhere. I often catch myself talking to her, praying her spirit hears my spirit, asking the creator to protect her, watch over her, let her please come to the realization that we all miss her a lot. And our family is not the same without her. And that her children need her."