In Montana, Native Americans are nearly four times more likely to be victims of homicide than the general population, but a lack of available, consistent data obscures from public view the clear extent and causes of what is increasingly being labeled a crisis.
"We just get so used to seeing it, you just become numb and it becomes normal," said Diana Burd, a Blackfeet woman who has felt the issue strike repeatedly in Browning, the reservation's largest town. "But when you step back and look at how bad it is, I feel like that isn't normal."
Like hundreds of indigenous families in Montana, Burd's has been shaped in part by a long-term cycle of violence and death.
Yet for policymakers, researchers, advocates and the public, reaching a deeper understanding of the issue and its causes is thwarted by the absence of consistent or comprehensive data. A growing movement to reduce the rates of missing and murdered Native Americans has increasingly identified the lack of data as a central stumbling block to finding solutions.
Multiple governmental sources of homicide data lack information from enough sources to form a complete picture, resulting in miscounts of Native American homicides and limited detailed data on the factors associated with those deaths.
Lack of sharing numbers
At the federal level, at least three separate agencies collect homicide data throughout the U.S., but a review of the information by The Billings Gazette found their reports almost never match each other for the number of Native American homicide victims in Montana in a given year.
Inconsistencies in homicide data between government agencies is not an issue limited to cases with Native American victims. But it appears that for at least one such measurement, the Supplementary Homicide Report, homicides of Native American are more underreported than those of any other race.
Nationwide crime data  is collected by the FBI and compiled as the agency's Uniform Crime Report. That report is accompanied by the more detailed Supplementary Homicide Report, a report which fails to capture nearly half of all Native American victims of homicide in the U.S.
The decades-old federal crime reporting program is voluntary, although most law enforcement agencies in the country choose to report their statistics, said Thomas Hargrove, a former investigative journalist who in 2015 founded the nonprofit Murder Accountability Project. The organization aims to make public as much homicide data as possible, and has compiled the FBI's reports in data available on its website.
Reporting agencies have the option to fill out accompanying forms required for the Supplementary Homicide Report. That report can be a valuable tool for understanding larger trends in homicide because in addition to carrying information about whether a case was solved, it also includes data about the relationship between victim and offender and the circumstances surrounding the homicide.
Hargrove characterized the incomplete data on indigenous victims of homicide as "alarming" compared to that of other races. Among the issues that creates is the inability to know the "clearance rate" for Native American homicides, or the rate at which those cases are solved.
"It becomes impossible for these communities to know what their problems are, without reliable reporting," Hargrove said. "And so if there's some sort of increase in the murders of indigenous women, how can you know? We don't know, and so we really can't answer that question until we get better data. Is overall there a clearance (rate) problem in Indian Country? Well, we don't know that either."
Hargrove has compared the FBI's detailed, but incomplete, accounting of Native homicide victims to coroner-submitted data available from the Centers for Disease Control and Prevention. During the years for which both sources have available data, from 1999 through 2017, the FBI reports failed to capture 88 Native American homicide deaths in Montana — more than half of the total reported by the CDC. Nationwide, about 50% of Native American homicide victims were missing from the detailed FBI data.
Among the agencies that don't contribute to the FBI's data is the FBI itself. A 2014 Bureau of Justice Statistics report noted that "because the UCR program does not include federal law enforcement agencies, SHR data do not measure homicides occurring in federal prisons, on military bases and on Indian reservations." And earlier this year, Hargrove and his colleagues confirmed this to still be the case.
Legislative solutions
Since January, the state legislature has been debating a bill that would create a full-time specialist in the Montana Department of Justice to work on solving cases of missing persons in the state. The effort is driven in part by the alarmingly high rate of Native American women who go missing, an issue many activists believe is intertwined with similarly disparate rates of indigenous homicide. The bill, called Hanna's Act, is named for Hanna Harris.
Yet Harris' murder, which was investigated by the FBI and landed two people in jail after a successful federal prosecution, does not appear in the FBI's Supplementary Homicide Report data.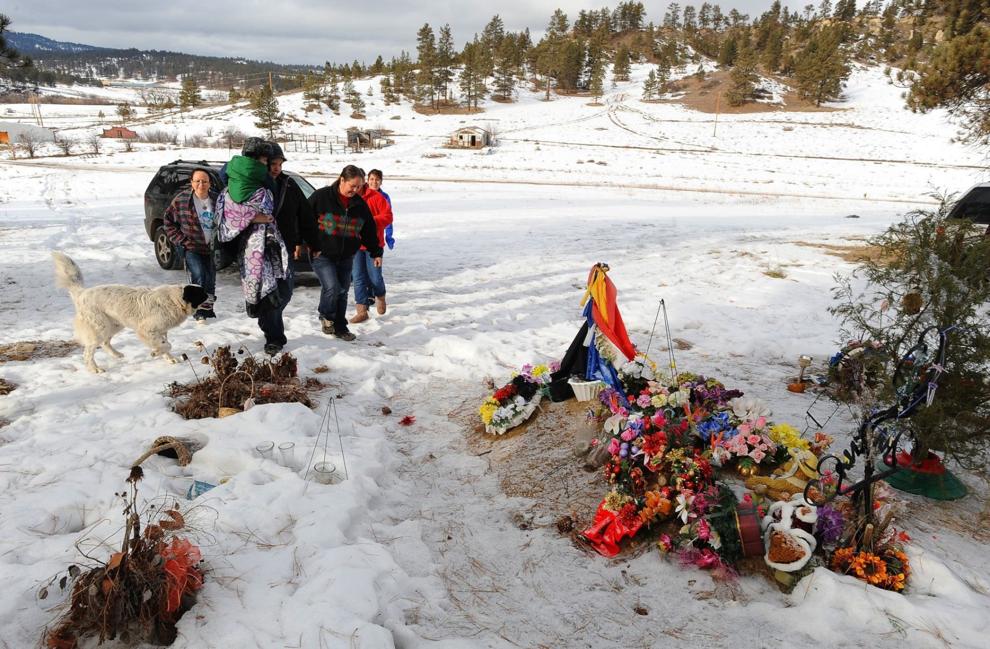 The FBI's data — and the more detailed Supplementary Homicide Reports in particular — can be a valuable tool for understanding larger trends in homicide. While the CDC data lacks that level of detail, it does offer the most complete tallies of homicides and homicide rates broken down by location and demographics.
Alarming homicide rates
For Native men and boys in Montana, that homicide rate is staggering. From 1999 through 2017, indigenous males faced a homicide rate of 20 per 100,000. By comparison, the statewide rate for all Montanan males was 4.5 for the same time span.
Among Native women and girls, the rate was 5.7 homicides per 100,000 people — more than double the rate of 2.2 for the state's overall female population. Indigenous people in Montana, who make up just 6.7% of the state's population, accounted for 26% of its homicide victims during that period.
ALBUQUERQUE, N.M. — The U.S. Justice Department will double the funding it gives tribes for public safety programs and crime victims as it tri…
Since 2002 the CDC has been adding states to a new program called the National Violent Death Reporting System, which in the CDC's own words "combines data sources including investigators, homicide detectives, coroners, crime lab investigators and medical examiners in order to provide details on demographics, method of injury, the relationship between the victim and the suspect, and information about circumstances such as depression, financial stressors, intimate partner violence or relationship problems."
The CDC announced in September that Montana will be among the last 10 states to join the program.
As Montana's state lawmakers grapple with ways to collect better data on missing and murdered Native people, information at the state level remains similarly limited. The Montana Department of Corrections' Board of Crime Control serves as the repository for crime statistics in the state.
But Kathy Wilkins, the department's data unit manager, said their year-by-year homicide numbers fail to capture crime on the state's seven American Indian reservations. The homicide numbers reported by police and sheriff's offices are also likely off, she noted, due to the data's reliance on initial police reports.
"If a victim is beat up and dies in the hospital … that would only show as an aggravated assault at the time," Wilkins said. "Our data is only the data that is known at the time of arrest."
More than numbers
But beyond all those rates and numbers are people, some of them victims, and some of them family members and friends of the deceased, trying to move on with their lives in the absence of those they loved and knew.
Burd, who has lived in Browning most of her life, was in Havre picking up Kimberly Calf Boss Ribs' daughter in March 2008, the night the young mother was allegedly beaten to death by a man she was dating. The suspect, Eric Jones, committed suicide in the county jail the next February, before the case could go to trial.
Less than two years earlier, the biological father of Calf Boss Ribs' daughter was killed. Aarie "Cricket" Mad Plume, 25, who was also Burd's brother-in-law, had been planning to leave his then-girlfriend and return to his family, Burd said. But in June 2006 he was fatally stabbed with a beer bottle, according to federal prosecutors.
Mad Plume's girlfriend, Tia Henriksen, was charged with second-degree murder. Henriksen, 23, pleaded not guilty after her arrest in May 2007. She was found dead five days later. Like Jones, she had hung herself in her jail cell.
"It was just, almost like a record that had to play over and over, just with different people," said Burd, who along with her husband continues to raise Calf Boss Ribs' daughter in Browning. "And if things couldn't get worse, boy they got worse, every time it seemed like."
Searching for 'a bigger picture'
Health and epidemiology researchers have for more than two decades suggested the impact of individual homicides in Native communities have ripple effects that play out for decades on those close to the victim.
A 1994 study published in the academic journal "Death Studies" found that friends of homicide victims in Native communities "often report cognitive patterns of self-blame, which exacerbates mental health symptoms." Other studies have since documented correlations between exposure to violence on American Indian reservations and mood and anxiety disorders, as well as chronic pain.
And a 2015 publication by researchers from the University of Connecticut found that 16% of women living on tribal lands met the criteria for post-traumatic stress disorder, versus the national average 10%.
The CDC's data does not separate homicide numbers for individual reservations, as it does for states and counties. But in Montana, those counties that fall mostly within a reservation's borders show higher homicide rates than the surrounding ones.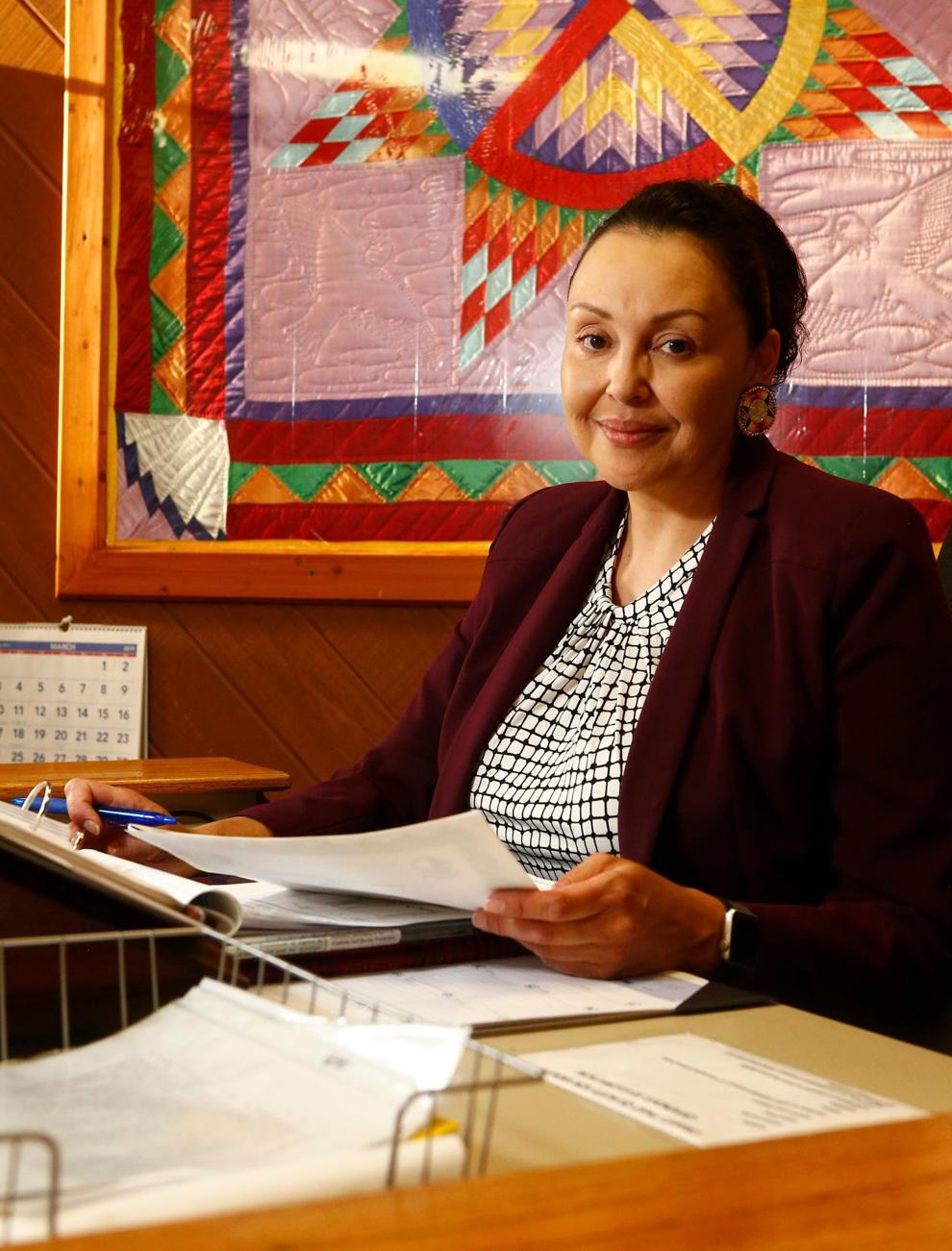 The greatest outlier in the state is Roosevelt County, which contains more than 90% of the Fort Peck Reservation's Native residents. From 1999 through 2017, the county was the location of 35 homicides, resulting in a murder rate five times the state average. All but one of the victims were Native American.
The causes of the reservation's high violence rate are many, and according to Fort Peck Chief Tribal Judge Stacie Smith, stretch back generations.
Seated in her office in the town of Poplar, Smith rattled off a litany of factors she sees playing out daily in her courtroom. Historical trauma and a disintegration of traditional values, domestic violence, unemployment, drug and alcohol addiction, the adjacent Bakken oil fields, a general lack of resources and an unwillingness by the federal government to help tackle more than one problem at a time.
"We're focusing and we're getting tunnel vision on these individual issues, and not looking at the holistic picture," Smith said.
Since she was elected chief judge in 2015, Smith said she's been working to get more detailed information uploaded into the tribal court software. As they've begun collecting more granular data, she said it's become apparent how many of the offenders prosecuted by the tribes fit a recurring pattern.
"To me, I think data would help us with addressing our problems before they become bigger," Smith said. "I just think that it gives a bigger picture and it will help us in the long run, figure it out. If we're going to intercept it, where do we go? What do we do?"
Native American women and children go missing at an alarming rate in Montana, and their families and investigators can spend years searching for them, sometimes to no avail. 
The relative silence over the disappearance of two Native American women was Deborah Maytubee-Shipman's call to action.