For the past three weeks, artist Terri Porta has been using spray paint to transform a wall at Montana State University Billings into a piece of art that makes a statement about missing and murdered indigenous women.
Thursday, before the heat of another summer day in Billings, Porta began putting the final piece of the mural together just under a month before classes on campus are to begin. Porta, a nontraditional art student at MSUB, described how she envisions both hope and sadness being conveyed by the mural.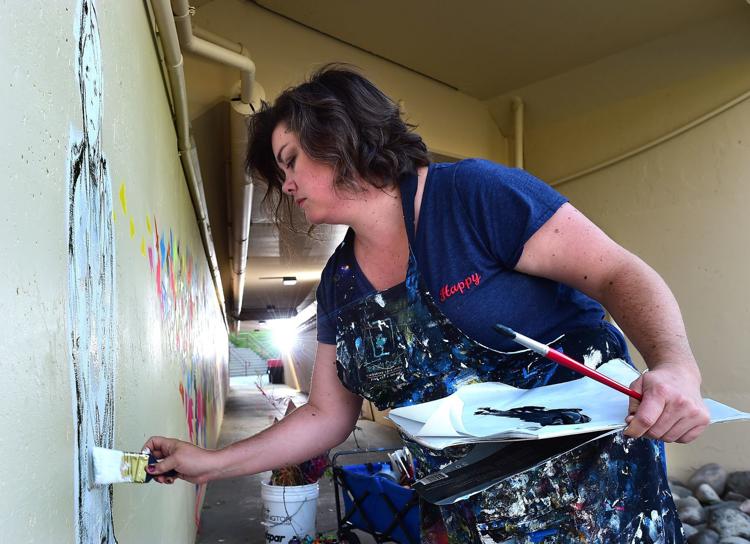 "In a big way I think it's a positive message for those who are really struggling with the situation of the missing and murdered indigenous women," Porta said. But, she added, "It is kind of a memorial" that shows the scope of how tragedy affects people's lives.
The spray paint mural has come together in pieces, with its center featuring hundreds of fragmented, angular shapes in dozens of colors. Each shape represents a victim of murder or human trafficking, or a family member or loved one affected. Many of the shapes are between three figures. On one end is a young girl in black and white, who Porta described as meditating. The shapes flow from her, through a tunnel next to the tennis courts and continue flowing into the shapes of two fancy shawl dancers on the other end, Porta said. The dancers are located near the entrance to the MSUB physical education building. While the shapes were spray-painted using cardboard stencils, parts of the dancing figures were formed by applying paint to various long, thin plants. The shapes coalescing into the dancers is an expression of lives coming together, Porta said.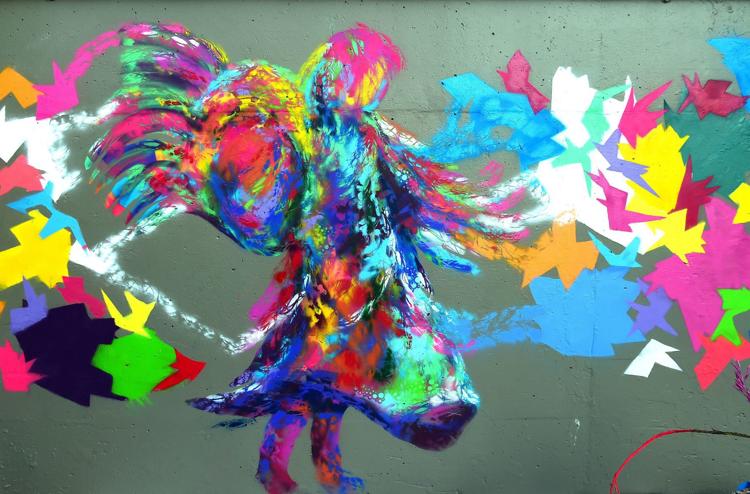 A quote attributed to Lakota Sioux Chief Sitting Bull is painted nearby, along with a separate block of words saying "Education: A Kind of Revolution."
MSU Billings Tribal Liaison Joe McGeshick worked with Porta on the quote and theme of the project, according to Shannon Wilcox, MSUB's director of university relations.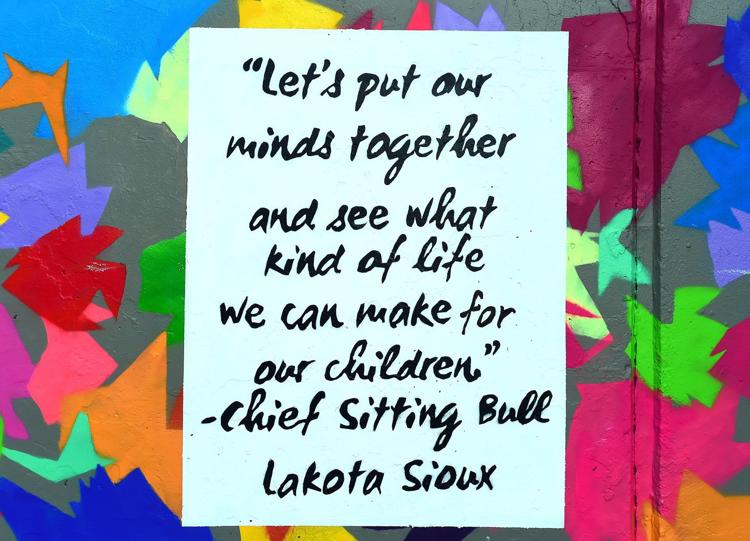 Porta said she tried to keep the concept simple without losing its impact and that missing and murdered indigenous women came to be the focus of the mural, instead of other ideas, because of how heavily they have been on her mind recently. The mural stretches across roughly 100 feet and is about 20 feet high at its tallest. Porta guessed she used 60% of the colors available to her from a supply of about 200 different colors. 
You have free articles remaining.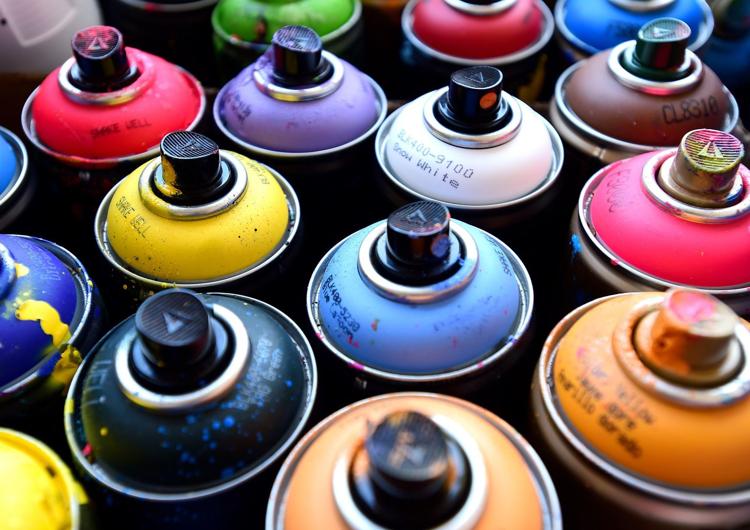 Porta has been assisted by volunteer work from seven other art students at MSUB. Those students are Kari J. Adams, Aiden Cole, Carrie Davis, Chloe Fields, Courtney Dickerson, Brittney Patek and Julia Torna.
Before she pitched the mural project to MSUB, Porta said the walls were beige in some places and a green-gray in others.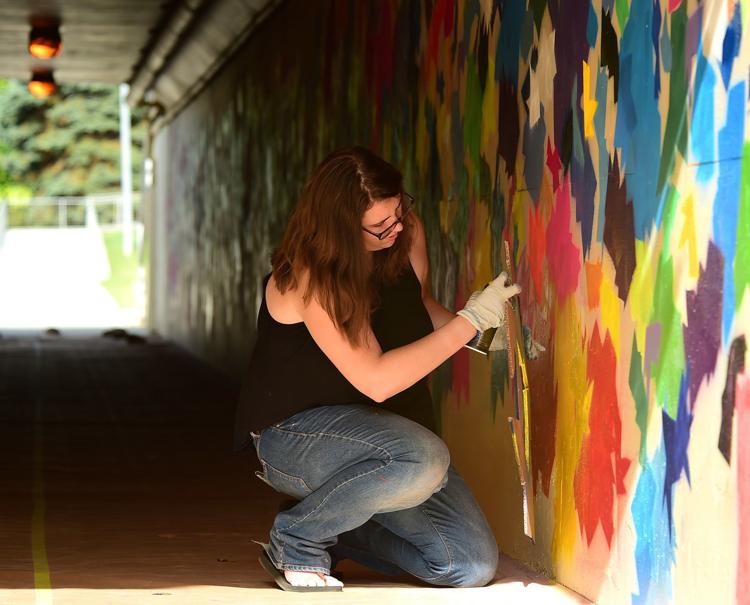 She has also painted murals at the Laurel Public Library, Brewer Dental, the Franz Bread factory, the Billings City Hall parking garage and Wise Wonders Children's museum.
Porta first talked to the university about doing a mural two years ago, according to Wilcox. This spring Porta applied for a Big Sky Economic Development Community Development Space to Place grant and received $2,500 in funding, Wilcox said by email. Another $2,500 in funding was also approved by MSUB's Chancellor's Cabinet. Porta said that she is not being paid for the mural. 
In July the university was publicly and critically questioned by former Native American Achievement Director Reno Charette. Charette said that she was demoted earlier this summer and that provost Melinda Arnold told her it was because she had put the university at risk with the march. Charette told The Gazette she resigned after more than 10 years with MSUB rather than continue in her new role. Wilcox said by email in July that the march was not the reason for Charette's "reassignment" and that the university could not comment further on personnel matters.
During moments of doubt and suspicion, Mary Wilson wonders if every passing face could answer the question she cannot let go of.