CROW AGENCY — On April 9, Rachel Hill Williamson was waiting for her son, Hub Williamson, to come home and help her make dinner. She bought ribs — his favorite meal to cook — and waited patiently for him. He never came home.
She spent a restless night pacing. She had an ugly, gut feeling that something was wrong, that something had happened with her son, she said.
Hub Williamson, 34, was last seen April 9 near Hardin around 9 p.m. He didn't come home, and he didn't show up to plans with his mother and sister the next day.
"I knew right away something was wrong," said Mary Whiteman, Williamson's sister. "It wasn't like him."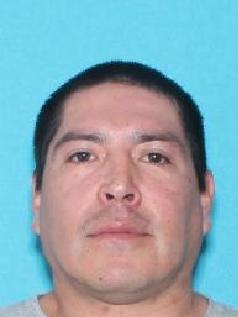 Williamson always checked in with his mom and his sister, she said.
The following days and weeks his family alerted social media, news organizations, and law enforcement of Williamson's disappearance. He was listed as a missing person in the Montana missing person's clearinghouse, and a missing and endangered person advisory was issued for Williamson in April.
It's been 146 days. His family is trying to keep their hopes up. They want closure. They want to find Williamson.
Williamson's aunt, Christina Hill, has organized volunteer search parties for her nephew since he went missing. Hill is a former police officer with the Bureau of Indian Affairs and an Air Force veteran. She uses her past law enforcement experience to help organize and identify places to search.
Labor Day was the fourth search. On the holiday a handful of close friends and relatives met at Hill's home in Crow Agency to discuss the day's plan.
The volunteer team has searched areas near Dunmore, Crow Agency and Hardin. Hill acknowledged searching the Little Big Horn River on Labor Day was more of a body search than anything else.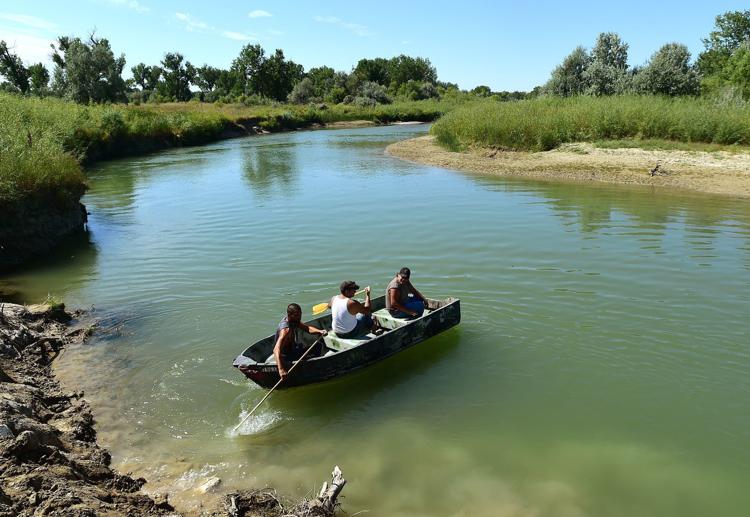 "With each event that happens it diminishes our hope," Hill said, when asked if she thinks her nephew is still alive.
"If he was alive he wouldn't not call us," Whiteman said. "And his daughter's birthday is coming up, he wouldn't miss that."
He family hasn't had any updates from law enforcement since May, Hill said.
Search volunteers
The plan for the holiday was to search the Little Big Horn River from Crow Agency to the Sarpy Creek Bridge. The team would be on a boat, and there was a drone overhead manned by Cary Lance, of Pryor, who heads the Arrowhead Community Watch. The crew, comprised of friends and family, already has a fair amount of experience searching for missing people.
"My first rescue was Henny Scott," said Jace Backbone.
Henny, 14, disappeared in December, and her body found three weeks in the Muddy Creek area. Henny was Backbone's stepniece. He's also a first responder and the chair of Lame Deer Search and Rescue. He said he's been involved with Williamson's searches ever since because he wants to bring the family closure.
As far as Hill knows, she and her group are the only people who have been organizing to search for missing persons on the reservation.
You have free articles remaining.
Keep reading for FREE!
Enjoy more articles by signing up or logging in. No credit card required.
The group's core organizers are Hill; Backbone, who lives in Lame Deer; and Lance.
Neither Hill nor Backbone knew of a search and rescue team in Crow.
Hill would like to get more volunteers, a few more supplies like a metal detector, and possibly become a formal volunteer search and rescue team for the Crow Reservation. Backbone would like to get advanced training so he could lend his services to Crow people and any other reservations.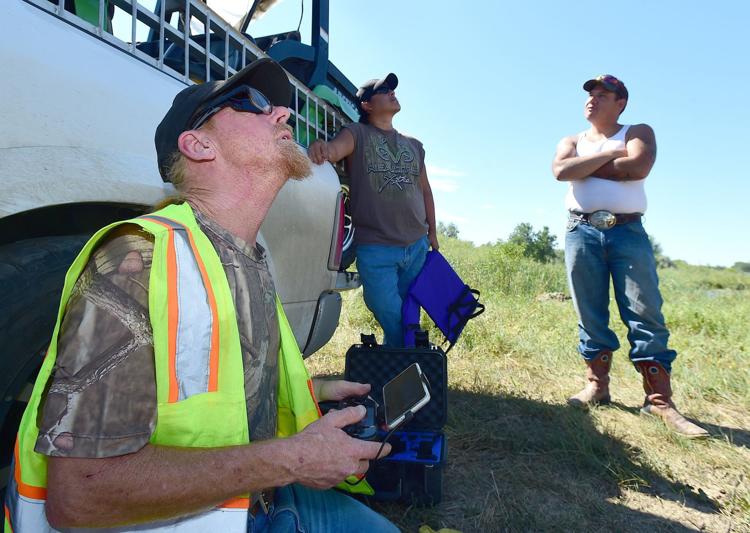 "We'll go anywhere as long as we have gas," Backbone said, of the small, scattered group. "If we do get trained with search dogs I'll go all the way to North or South Dakota, anywhere," he said.
Lance also has experience searching for people. He's been involved in many searches, including Henny's.
Uneven policy
"Having two nephews, this is something I can't just drop," Hill said, speaking of her group. "... I know I'm there, I know these guys will be there."
Another date is also clear in Hill's mind: Oct. 4, which will be the sixth anniversary of the disappearance of another nephew, Robert Garret Stewart Jr. The 25-year-old father of two went missing in Billings. He has not been found.
She thinks there is a gap between people who are reported going missing on the reservation or off the reservation, and how law enforcement responds to those reports. There has got to be some protocol for reporting missing people, Hill said.
Recently a bill was signed into law in Montana to help streamline communication between law enforcement. Hanna's Act was signed into law in May, which would hire a new position with the Department of Justice to track missing-persons cases, and make sure searches for missing people start as quickly as possible.
But, on the Crow Reservation, the Williamson family is still struggling on their own to cope with the loss of a father, son and brother.
Rachel Williamson said people were always drawn to her son. He was friendly and charming. He greeted people with a smile, and was popular everywhere he went. He was an avid horseman, and frequently participated in the rodeo and Crow Fair.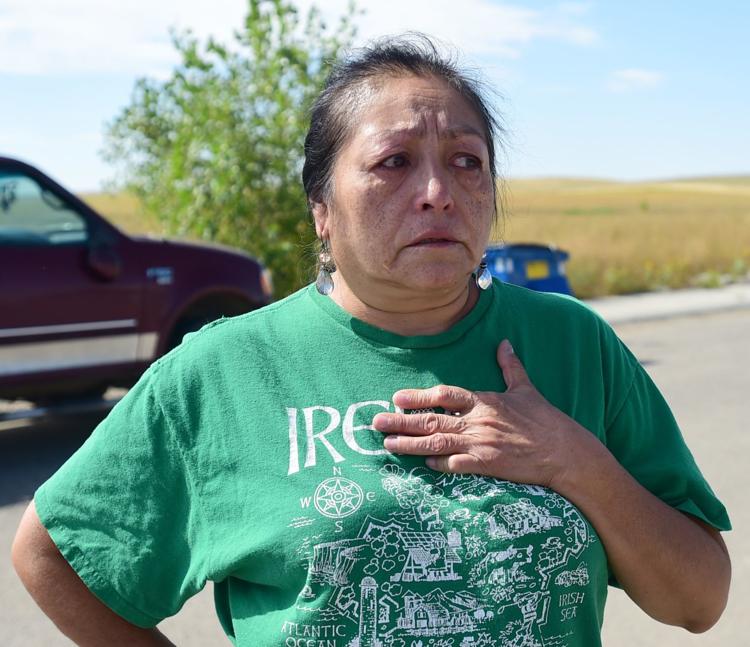 He would also give kids around town rides on his horse, Williamson said. He had a kind energy, and focuses a lot of his care to his mother, for whom he would cook daily, and make her tokens like earrings.
Whiteman urged anyone with information to come forward to law enforcement. Someone knows something about her brother's disappearance, she said. 
"I feel lost," Whiteman said "I want to know where he's at. Even if it's just somewhere where I can visit him."