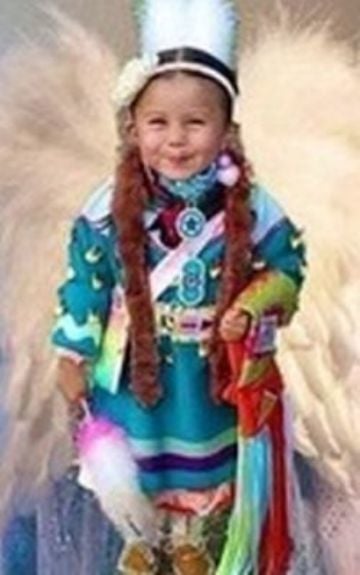 Two women who had custody of 6-year-old Mildred Old Crow were named Thursday as suspects in her death.
The child, whose body was found on the Crow Reservation Feb. 17, has been confirmed to be 6-year-old Mildred "Millie" Old Crow, Big Horn County Attorney Jay Harris said in a press release Thursday. A postmortem examination was conducted on Feb. 18-19 in Billings by the State Medical Examiner's Office and the remains were recently confirmed by forensic analysis to be Mildred Old Crow.
Both Veronica Tierza Dust and Roseen Lincoln Old Crow remain in custody and are suspects in the ongoing investigation into the girl's death being conducted by the Big Horn County Sheriff's Office, FBI and BIA Office of Justice Services, said Harris.
Millie was reported as a Missing and Endangered Person on Nov. 24, by the Montana Department of Justice. She had been missing for nearly 20 months. She had last been seen in March 2019 in the custody of Dust and Roseen Old Crow, authorities said.
The two were granted custody of Millie in March 2017. In November 2020, Millie's relatives informed Bureau of Indian Affairs investigators that they had not seen the girl since 2018.
Dust and Roseen Old Crow were found guilty following trial for the offenses of custodial interference and child endangerment. They were sentenced in April to 18 months in jail with one year probation.