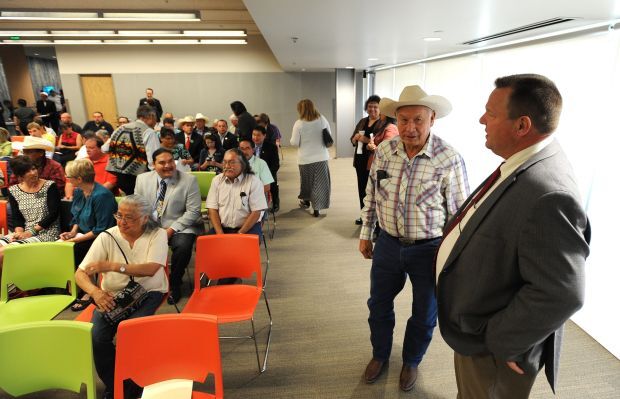 Responding to recent murders on the Northern Cheyenne Reservation, Montana's U.S. senators are asking the FBI to and Bureau of Indian Affairs to do more to investigate and communicate with victims' families and local governments.
The Wednesday letters from Sens. Jon Tester and Steve Daines follow a tight-lipped FBI response to an apparent homicide in broad daylight that was recorded in a residential neighborhood near Lame Deer and posted to Facebook. A message circulated with the post read: "this was a couple hours ago. People are saying that they couldn't get the cops to show up. Those guys ended up fighting and they killed him right there in broad daylight on the street in Lame Deer."
The video was taken down after it was widely circulated.
The FBI declined to offer any details about the apparent murder or the victim, other than to say a murder was being investigated, when contacted by Lee Montana Newspapers on Tuesday.
Local Sheriff Allen Fulton, who is also the deputy coroner of Rosebud County, said he too was unable to get federal agents to respond.
Monday's death was at least the second since June, in which Northern Cheyenne Tribal officials were angered by the response of the FBI and Bureau of Indian Affairs, the two law enforcement agencies charged with investigating felony crimes on reservations.
"I have heard from Northern Cheyenne Tribal leadership and multiple family members regarding these recent deaths," Tester said in a letter to FBI Director Christopher Wray. "The loss of these individuals has rippled through the community, as has alarm at the growing number of cases. Tribal leadership and family members of the deceased have raised consistent concerns about the lack of communication from both the BIA and FBI."
Chronically poor federal response to missing and murdered Indigenous people is at the core of the movement demanding justice for missing and murdered Indigenous women and people. In Montana those concerns came to a boil in late 2018 when a 14-year-old Northern Cheyenne girl, Henny Scott, went missing for more than a week before federal officials began treating the teen as a missing person. Volunteers formed a search party eventually found Henny's body in a residential backyard more than two weeks after she was last seen. After notifying the FBI, volunteers stood vigil over Henny's body until the FBI arrived the next day.
"Tragically, we lost the life of Cory Blackwolf yesterday. Cory was a young Northern Cheyenne man whose gruesome killing and kidnapping were displayed on a Facebook video for hours before eventually being taken down," Daines said in a letter to U.S. Attorney General William Barr. "These heinous acts and injustices cannot continue to happen and it is imperative that additional resources are promptly made available and you actively coordinate with the Tribe to address this crisis."
Northern Cheyenne President Rynalea Pena wrote Montana's congressional delegation July 24 asking them to do something about the BIA's handling of major crimes on the reservation in recent years. Pena accused the BIA of creating a "lawless society" by not providing enough BIA officers or having a functional local jail, and for not sharing crime statistics with the tribal government.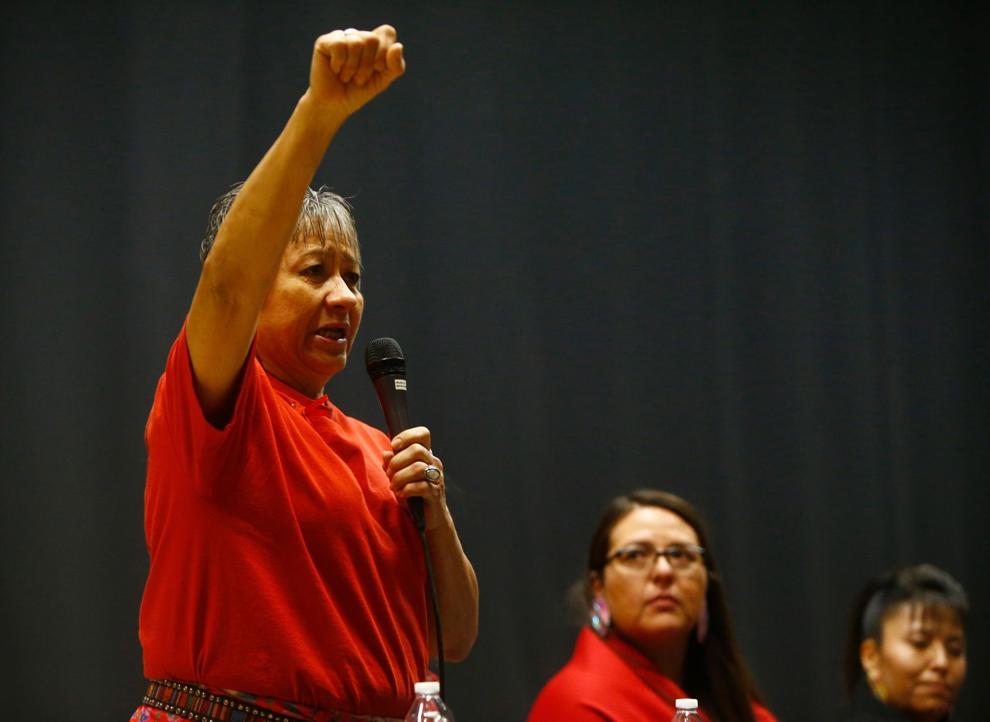 "Our community is suffering from the tragic consequences of BIA's reckless disregard or our safety, including fatalities, domestic and sexual violence and abuse," Pena said in her letter.
Both Sens. Tester, a Democrat, andDaines, a Republican, are members of the Senate Indian Affairs Committee, which has worked on the federal response to violence toward and murder of Indigenous people.
Other recent deaths of the reservation included Kymani Littlebird, 19, found dead outside Lame Deer in June. Littlebird's family has petitioned the federal government for information and say they have received nothing. Lonnie Flatness, 65, a Marine Corps veteran, was killed in his home July 3. In March, Christie Woddenthigh, 33, was killed by a car, prompting a BIA investigation.
Tester had in December 2019 requested the BIA open Lame Deer Jail as an 8-hour hold facility, but that hadn't happened by June. The jail is in disrepair.
Tester said in a press release that he called Pena on Wednesday and promised to push federal agents to work with the tribal government and be transparent about their investigations.