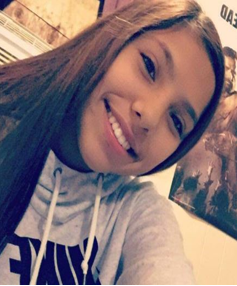 More than two weeks after a 16-year-old Hardin girl disappeared, U.S. Sen. Jon Tester asked the FBI and the Bureau of Indian Affairs to commit all available resources to finding girl. 
Selena Not Afraid has been missing since New Year's Day, when she reportedly walked away from a rest stop along I-90 between Billings and Hardin.
On Wednesday Tester, D-Mont., urged the FBI and BIA to commit all available resources to finding Selena.
In a letter to top officials at both agencies Tester called it "critically important" to prioritize the "deeply troubling situation." 
A specialized Child Abduction Rapid Deployment team from the FBI joined the search for the missing girl Jan. 8.
The investigation into her suspicious disappearance is led by the Big Horn County Sheriff's Office. 
Multiple local, state and federal agencies have been searching the area near the rest stop daily since Selena disappeared.
You have free articles remaining.
Searches have included helicopters, thermal drones, K-9s, and ground searches on foot, by ATV and on horseback.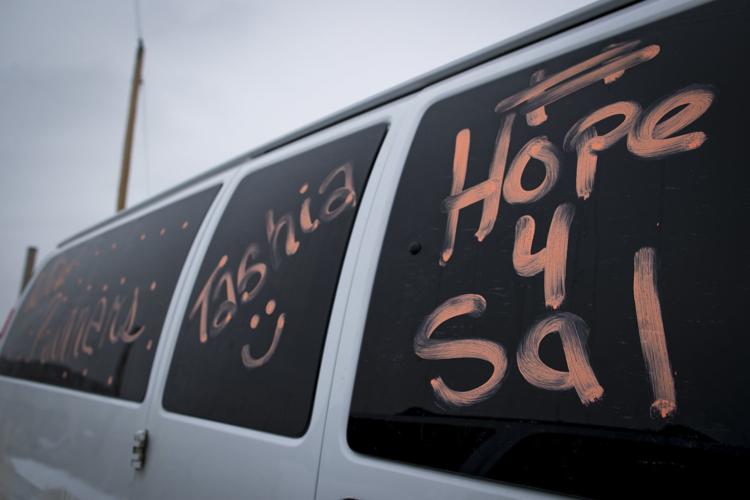 On Wednesday Undersheriff Eric Winburn said the search was active and not stopping.
"We're following up on all the leads," he said, but he declined to say where the search was focused, or if law enforcement was continuing to search areas near the rest stop. 
"We're searching where we think she is, but I can't tell you where," he said.
In Tester's Wednesday letter he also requested that the two agencies provide an update on the search efforts to his office, and to Selena's family and the community. 
Anyone with information on Selena is asked to call the Big Horn County Sheriff's Office tip line at 406-665-9800, or the Montana Analysis and Technical Information Center at 406-444-1330, or email dojintel@mt.gov.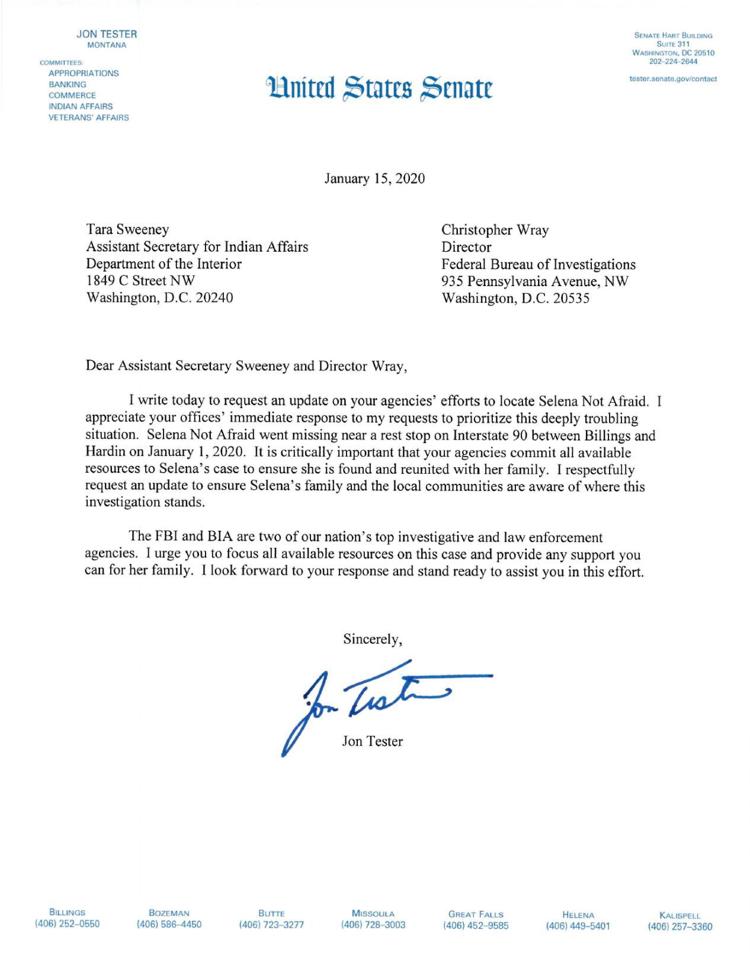 Complete coverage: The case of Kaysera Stops Pretty Places
Kaysera Stops Pretty Places was reported missing Aug. 27, 2019. Two days later, the 18-year-old's body was found by a passerby in the backyard of a Hardin home.
As of January 2020, investigators have no cause of death for Stops Pretty Places.
Be the first to know
Get local news delivered to your inbox!