For Paula Castro-Stops, this year's Fort Robinson Outbreak Spiritual Run was a way for her to heal.
Henny ran in the event about three times before she disappeared.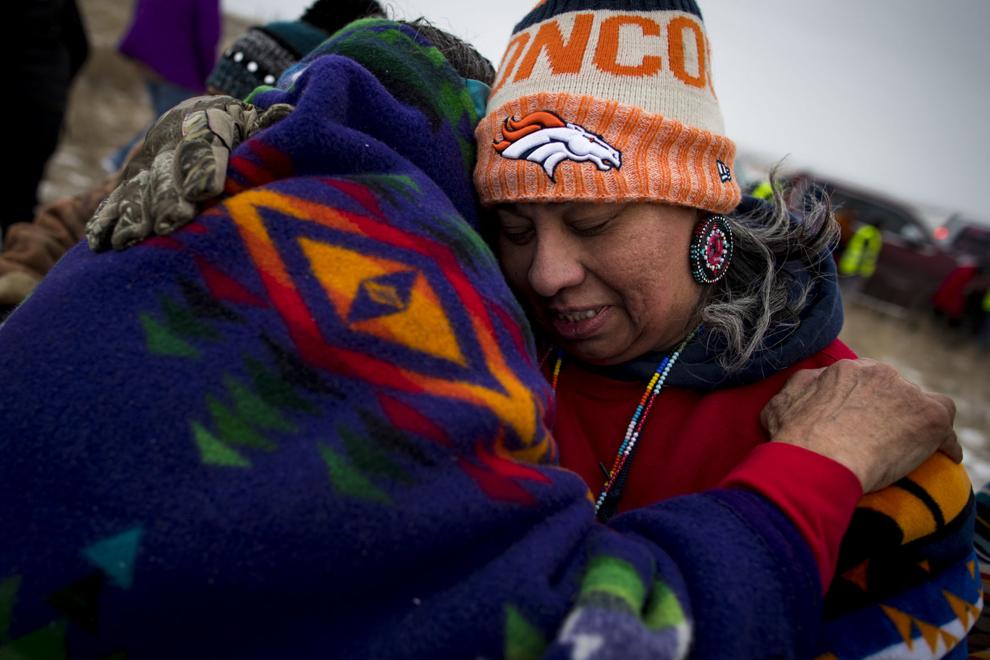 "It's helped with healing," Castro-Stops said on Tuesday, the last day of the run.
The spiritual run is a way for youth to remember the few Northern Cheyenne who survived the Jan. 9, 1879, breakout from Fort Robinson, Nebraska, by completing the journey their ancestors weren't able to. It was the night when more than 130 starving members of Northern Cheyenne chief Dull Knife's band escaped confinement in a barrack at Fort Robinson.
More than 90 kids, ranging from elementary school-aged to high-schoolers, participated in the 24th annual Fort Robinson Outbreak Spiritual Run starting in Nebraska on Thursday and concluding in Busby on Tuesday.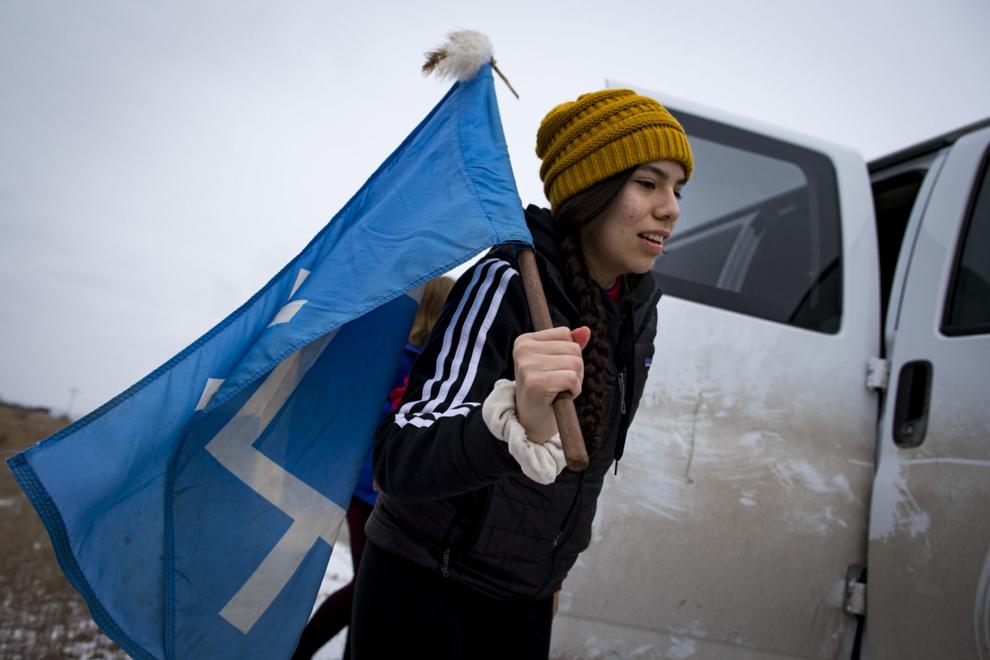 This is the first year that Castro-Stops participated in the event, serving as an EMT since the run began Thursday. Henny was born on the anniversary of the Fort Robinson Breakout. She would have been 16 years old this year.
"When she was on these runs, she'd celebrate her birthday (in Nebraska)," Castro-Stops said. "When we'd come back home, that's when we'd do the dinner for her and birthday cake."
This year's run focused on who each participant is, as well as promoting the land, language, identity and culture of the Northern Cheyenne tribe, said Lynette Two Bulls, who coordinates the run along with her husband, Phillip Whiteman Jr.
The kids who participate hold a lot on their shoulders, Two Bulls said; historical trauma and the pressing issue of Missing and Murdered Indigenous Women weighs on each of them.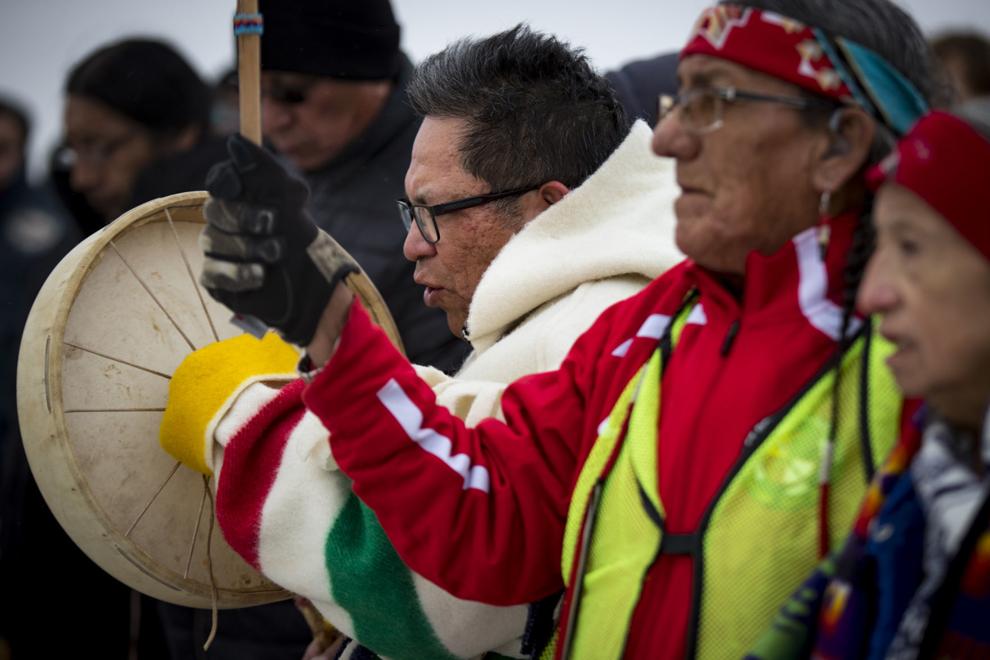 Castro-Stops said this event also helped her remember what she's learned from her mother and family members over the years.
"What I've learned is how to deal with my emotions," she said. "It's OK to feel what I'm feeling and to not hold them in, because it only does more damage."
Burton Tallwhiteman, 14, and Callee Killsnight, 16, started with the other runners in Nebraska. Burton was tasked to carry the Eagle Staff to Busby, while Callee carried the tribe's flag.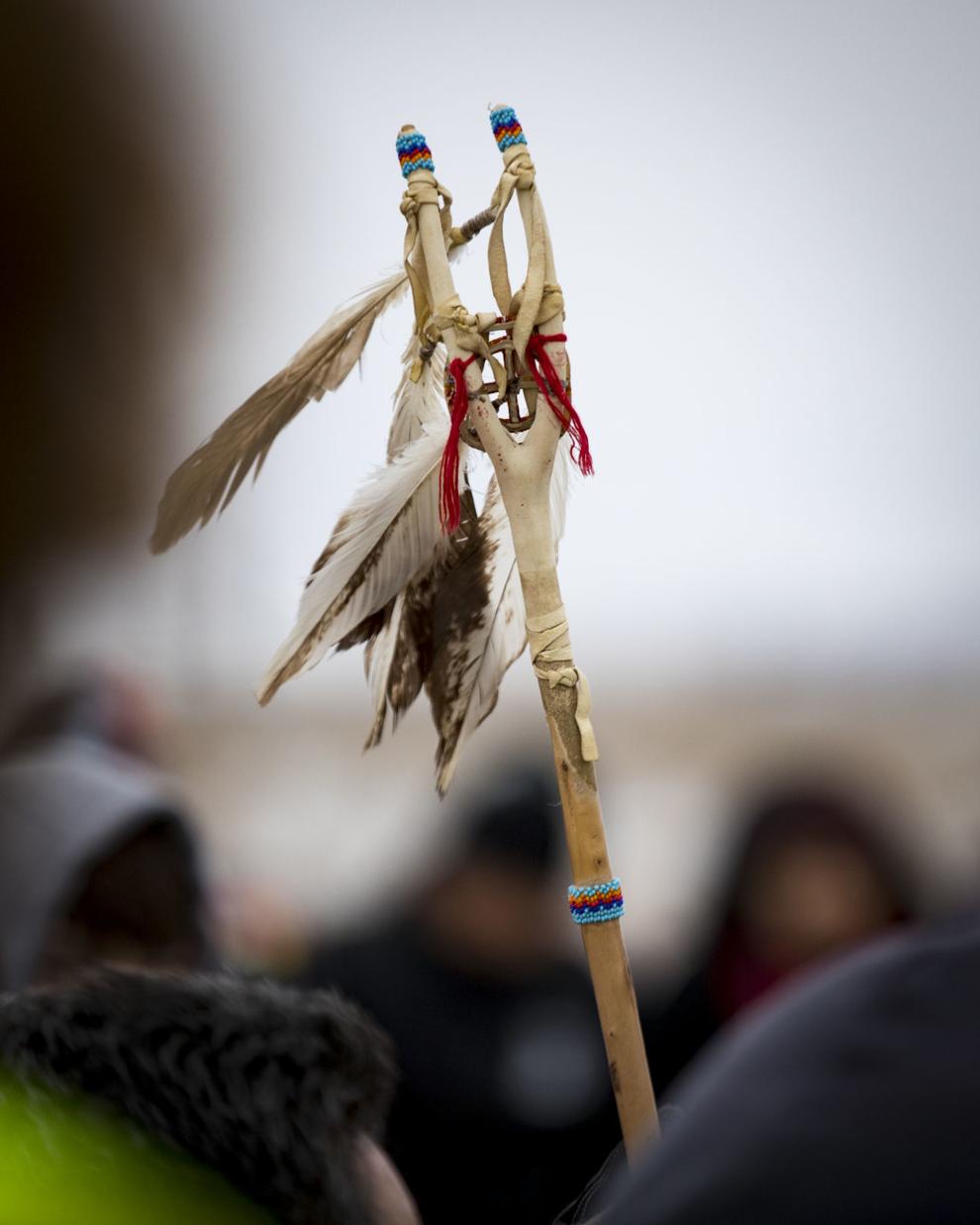 This year is Burton's first time participating, while Callee has finished the run six years in a row.
As part of the theme, 13 students were able to identify with their Cheyenne names at the beginning of the run. Callee was given a name that means "Good Woman" during the ceremony.
"I like learning the traditions because I grew up in a non-traditional home and this is my way to learn them," Callee said.
After the Battle of the Little Bighorn, ancestors of the Northern Cheyenne were forced into a reservation in Oklahoma in 1878. Northern Cheyenne chiefs Little Wolf and Dull Knife left with their bands in September 1878 to escape their deteriorating living conditions on the Oklahoma reservation.
U.S. troops hunted down and captured Dull Knife's band, Whiteman said. They were captured and taken to Fort Robinson in Nebraska, with the intention of returning them to Oklahoma.
The 130-person band was confined to barracks without heat, food or water for several days. They escaped on Jan. 9 in 1879, but most in Dull Knife's band were killed while trying to flee the fort and return to their homeland in what is now Montana. Others were recaptured, and a small number, including Chief Dull Knife, escaped, heading northeast, eventually stopping at the Pine Ridge Reservation. They ultimately were allowed to stay there. 
"On Jan. 9, on a full moon night, 30 below zero, they broke out of those barracks," Whiteman said. "They did not want to go back to the treatment that they were facing in Oklahoma. They wanted to come home."
The children's trek through history began at 10:30 p.m. Thursday — about the same time when their ancestors broke out of the barracks. At the start of the run, many "broke out" during the full moon night from barracks similar to the one their ancestors lived in.
"Every time I break out, I tear up because it's so powerful and intense," Callee said.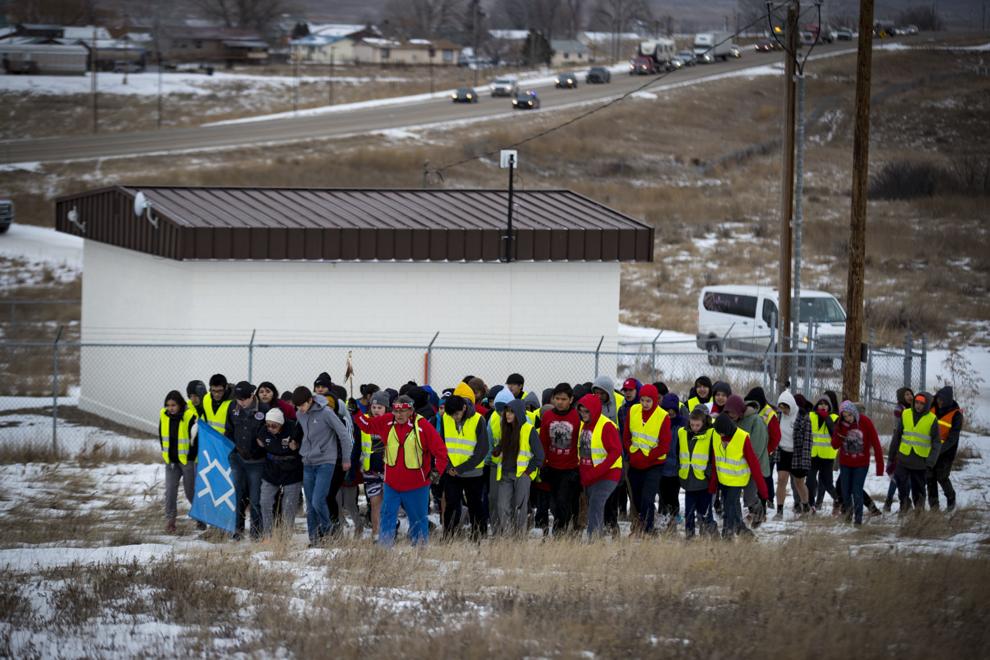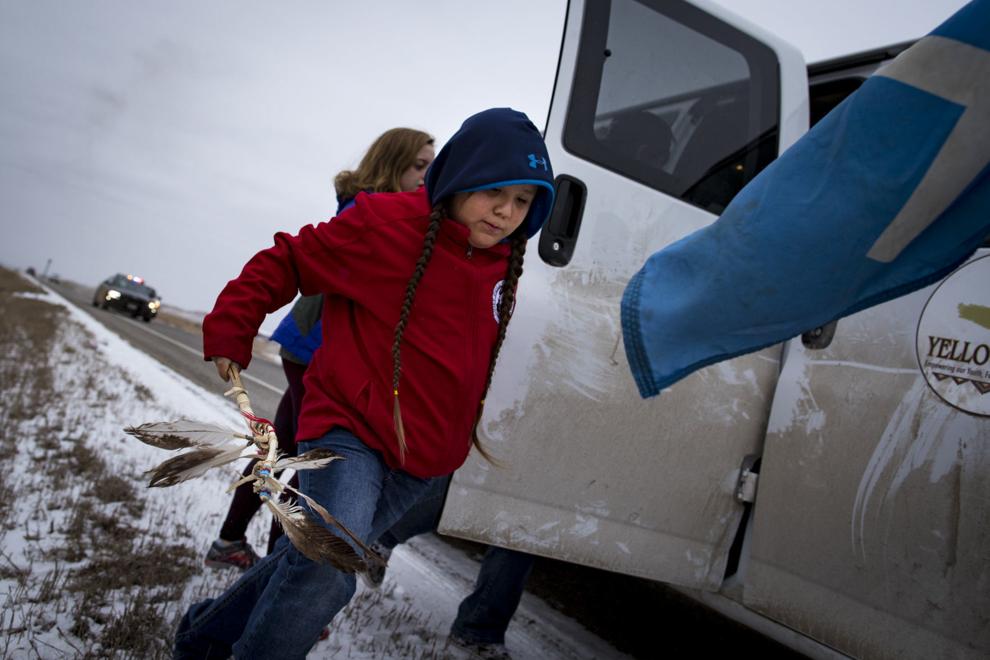 After the 400-mile trek to Busby ended Tuesday, the children, along with their elders and families, helped retire the Eagle Staff during a ceremony alongside the ancestral burial site. The temperature was in the single digits as members sang and reflected on the importance of the event.
"As they're running, it's like a right of passage for them," Two Bulls said. "They're starting to shift their thinking. They're starting to reconnect, and they're starting to gain a greater understanding of who they are."
Fort Robinson Outbreak Spiritual Run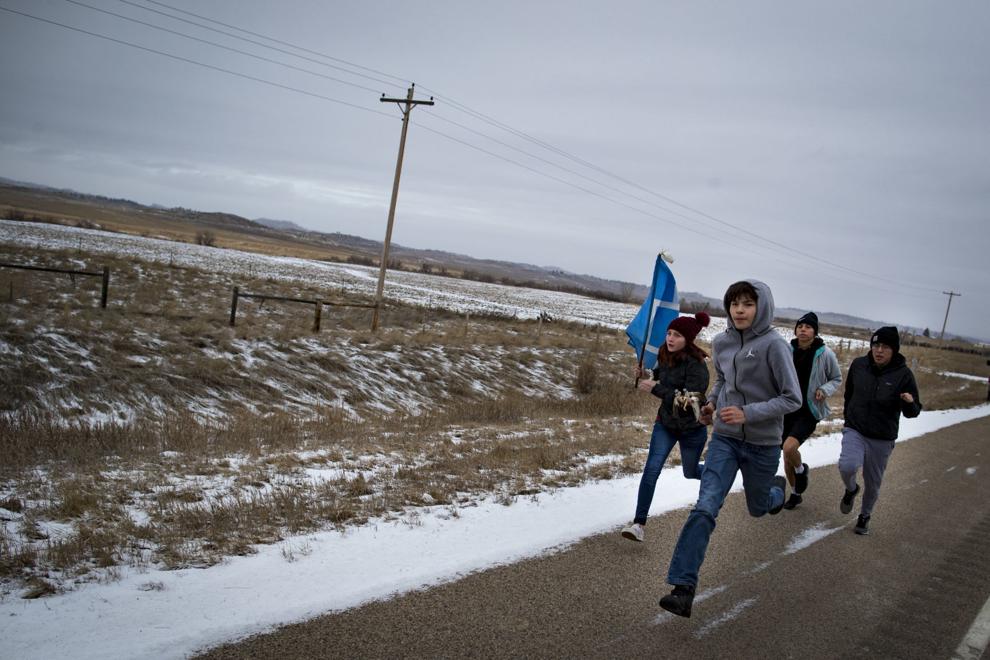 Fort Robinson Outbreak Spiritual Run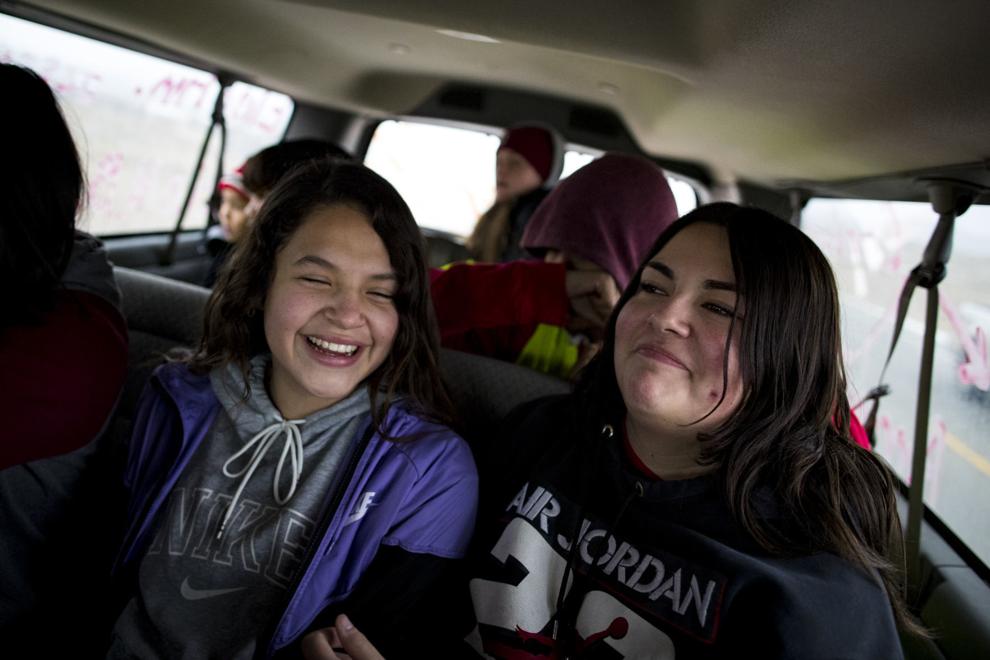 Fort Robinson Outbreak Spiritual Run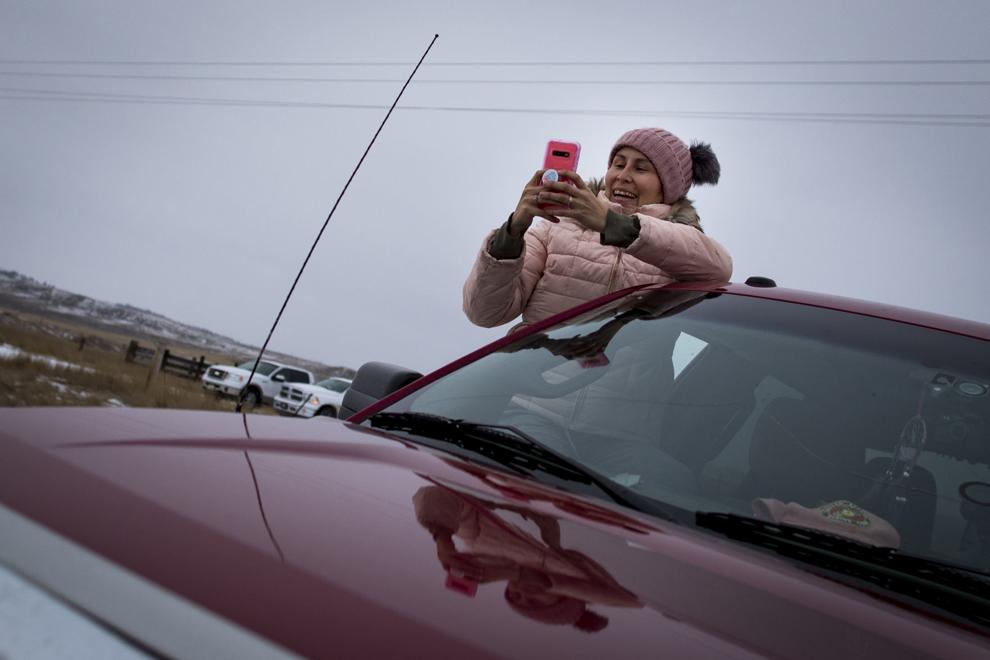 Fort Robinson Outbreak Spiritual Run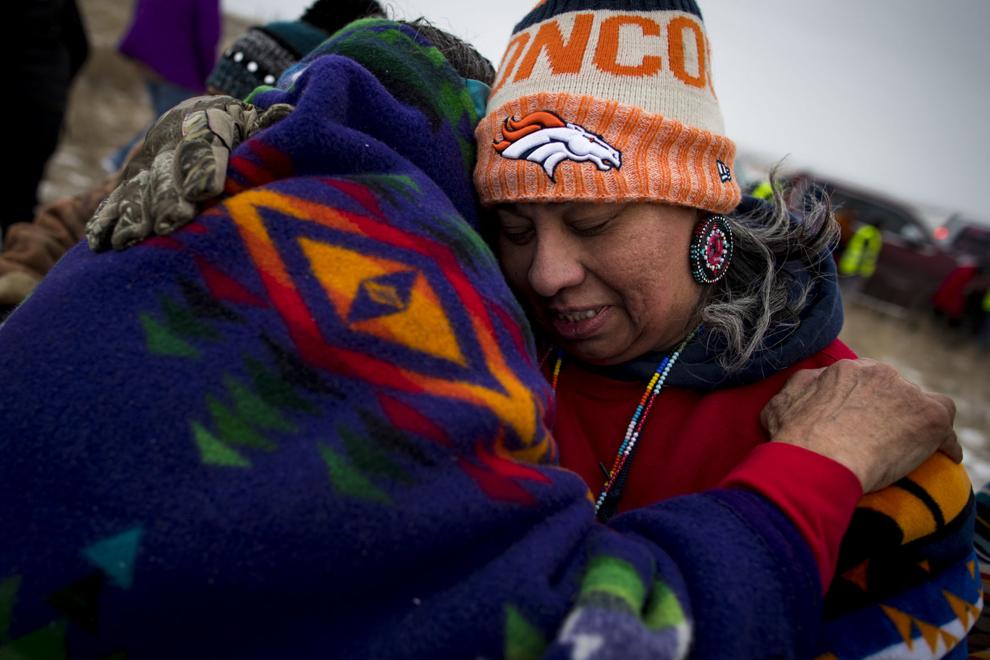 Fort Robinson Outbreak Spiritual Run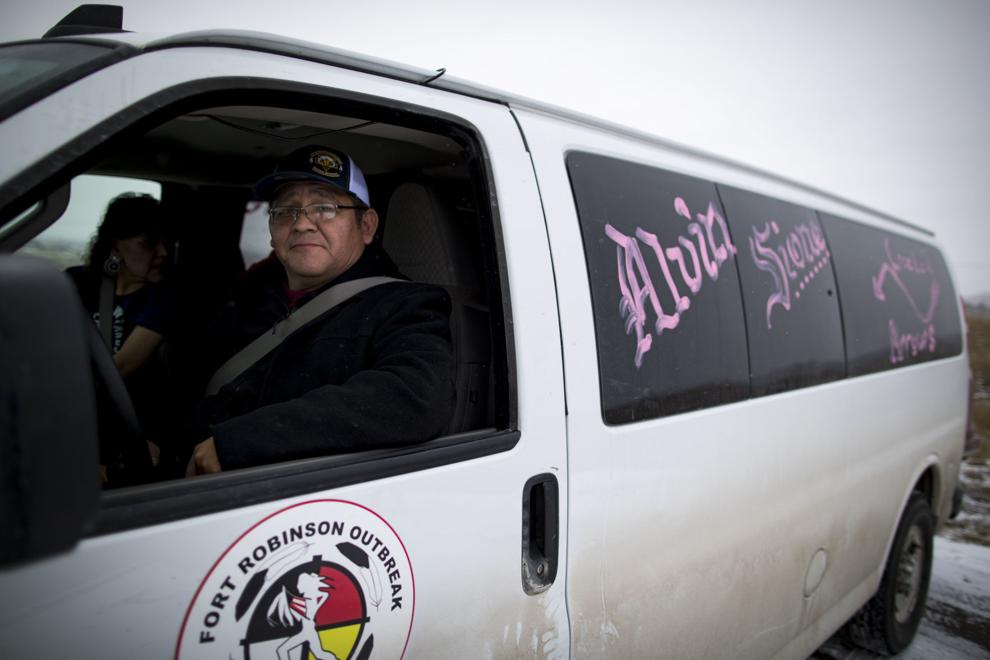 Fort Robinson Outbreak Spiritual Run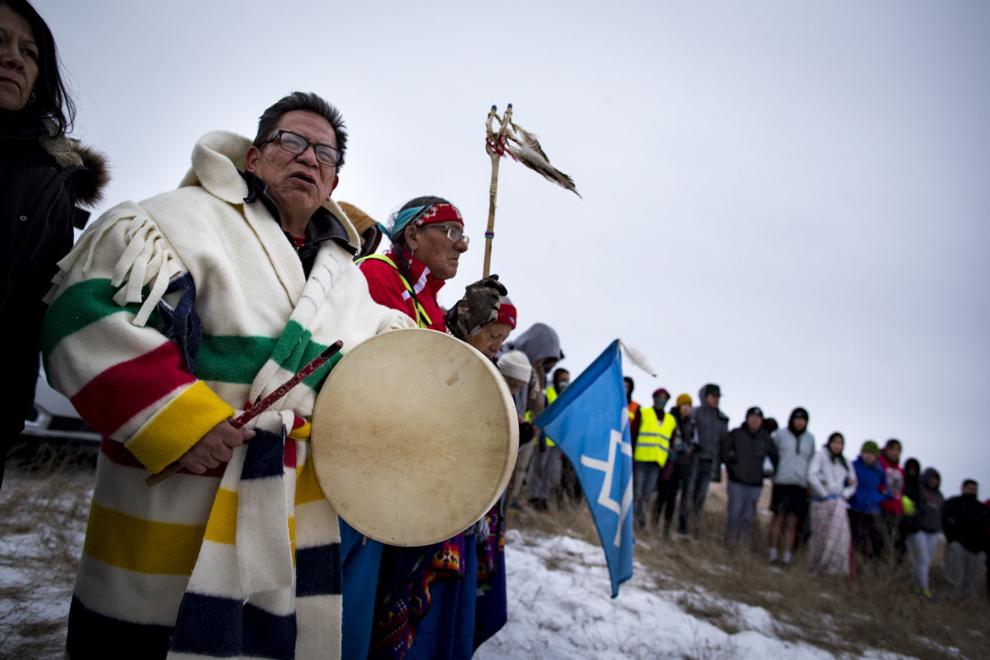 Fort Robinson Outbreak Spiritual Run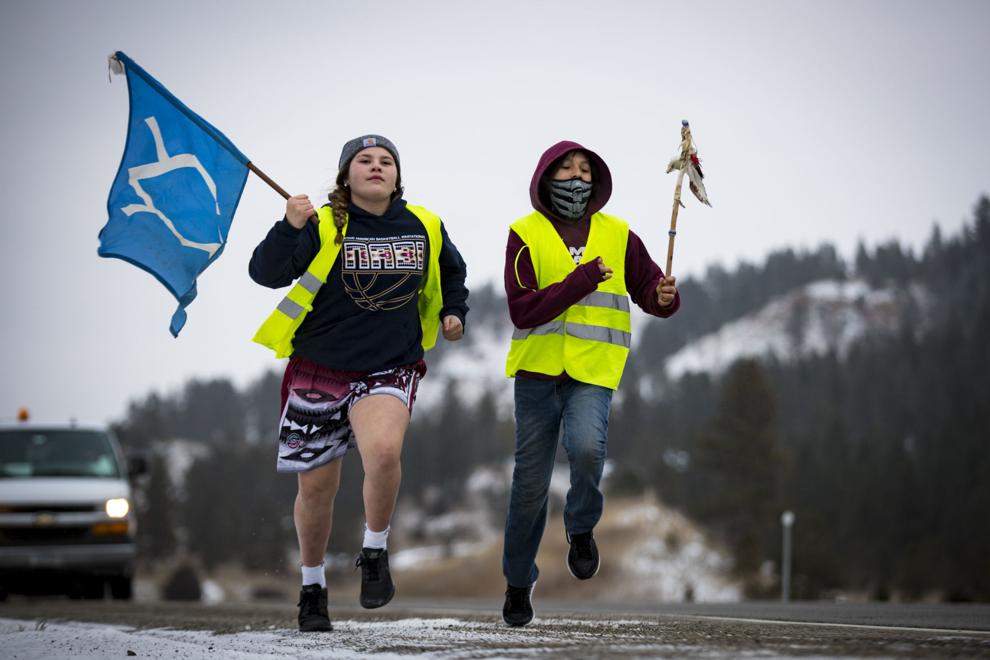 Fort Robinson Outbreak Spiritual Run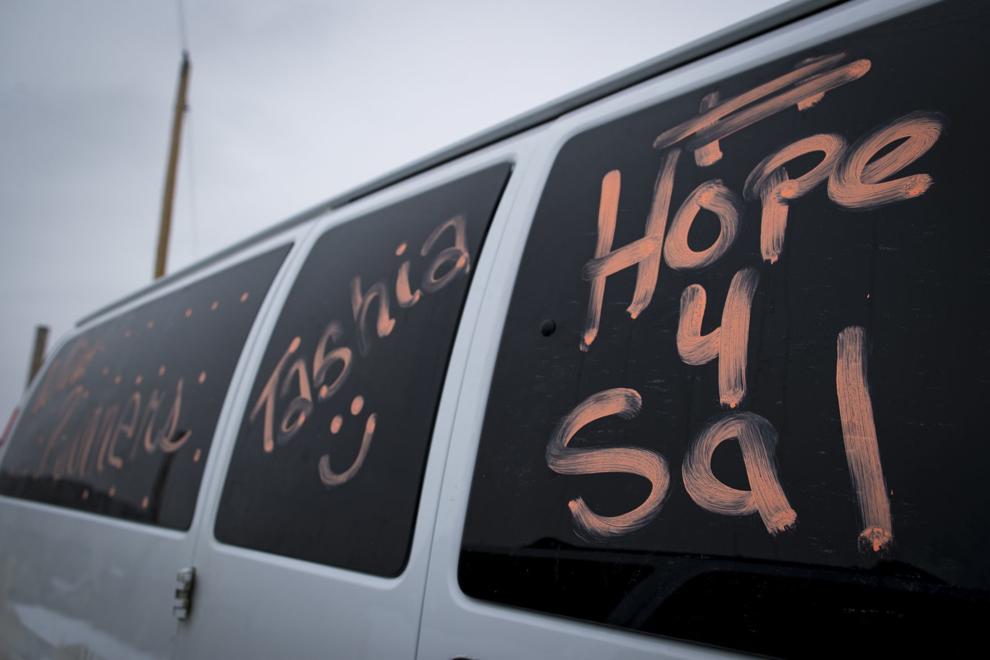 Fort Robinson Outbreak Spiritual Run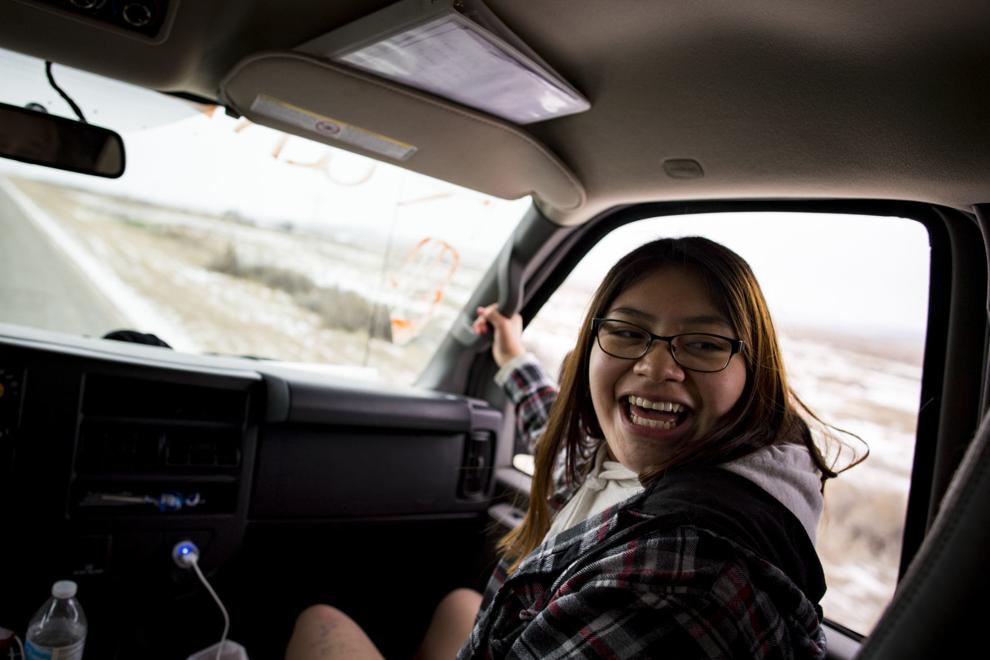 Fort Robinson Outbreak Spiritual Run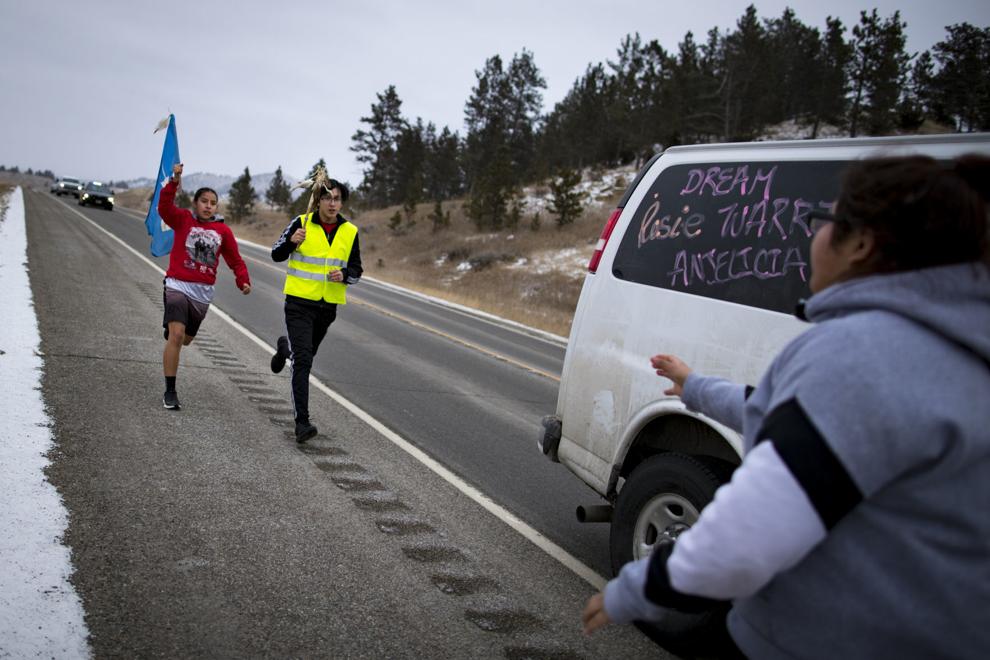 Fort Robinson Outbreak Spiritual Run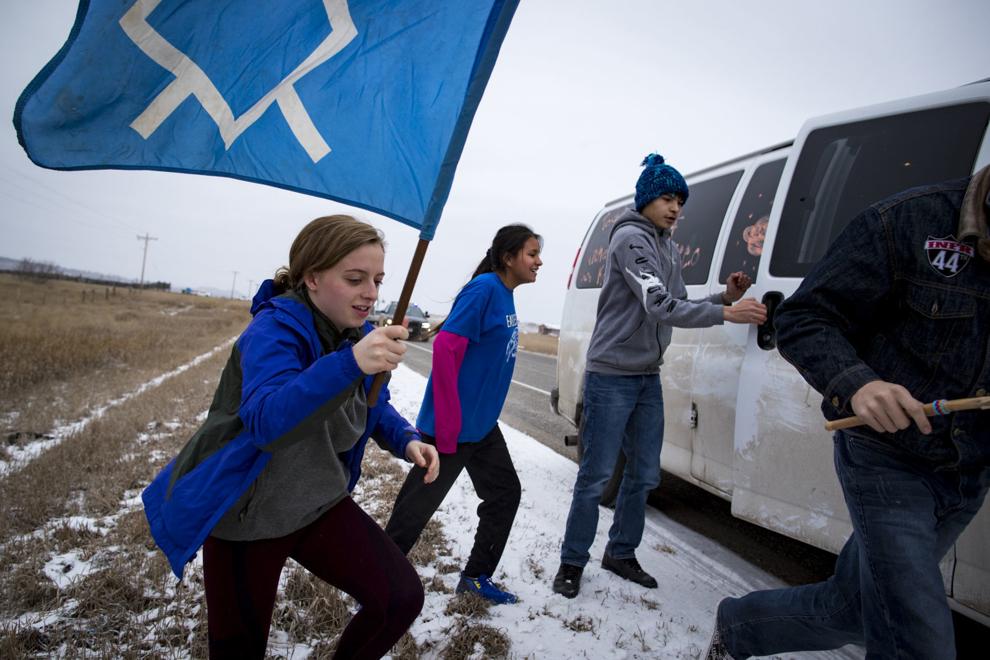 Fort Robinson Outbreak Spiritual Run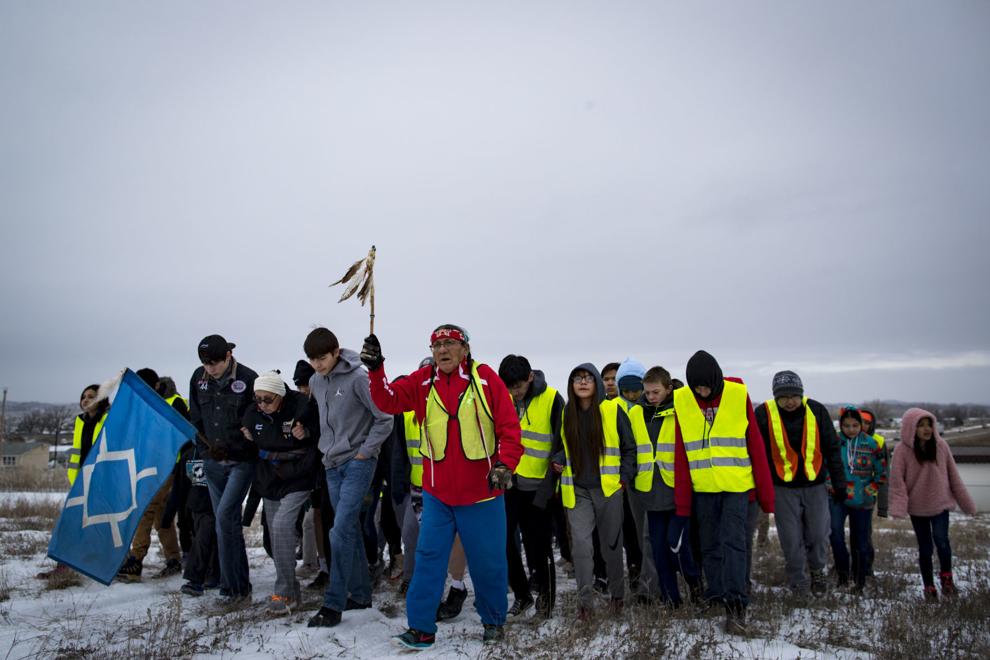 Fort Robinson Outbreak Spiritual Run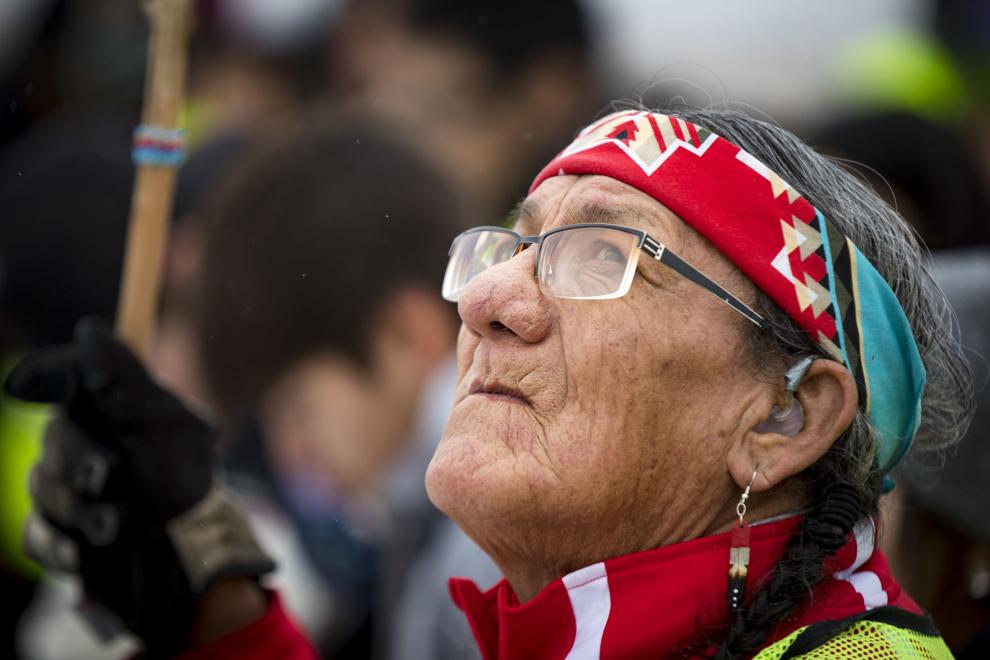 Fort Robinson Outbreak Spiritual Run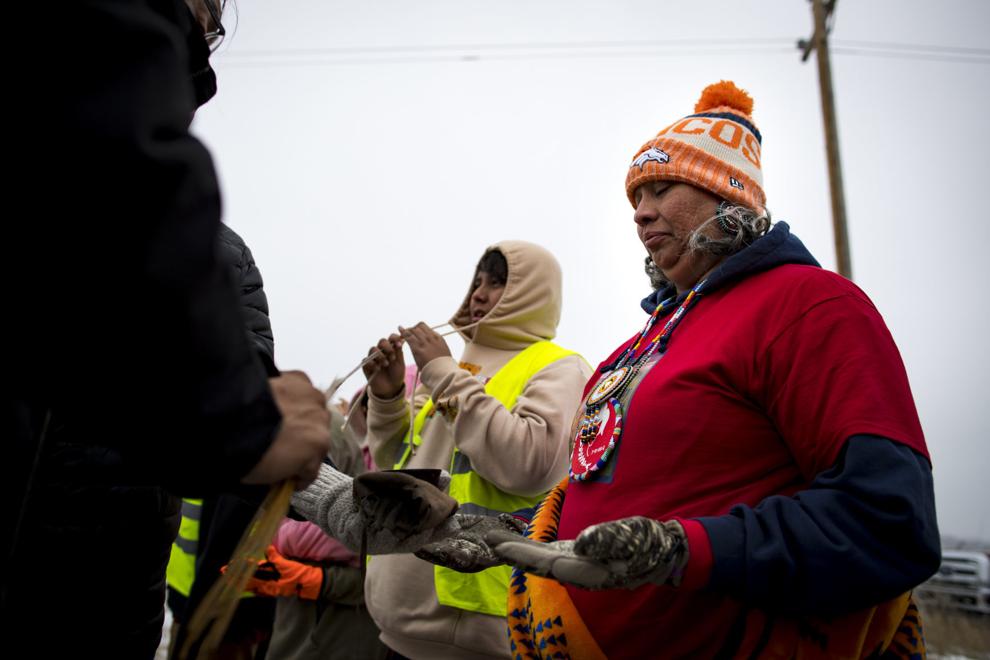 Fort Robinson Outbreak Spiritual Run
Fort Robinson Outbreak Spiritual Run
Fort Robinson Outbreak Spiritual Run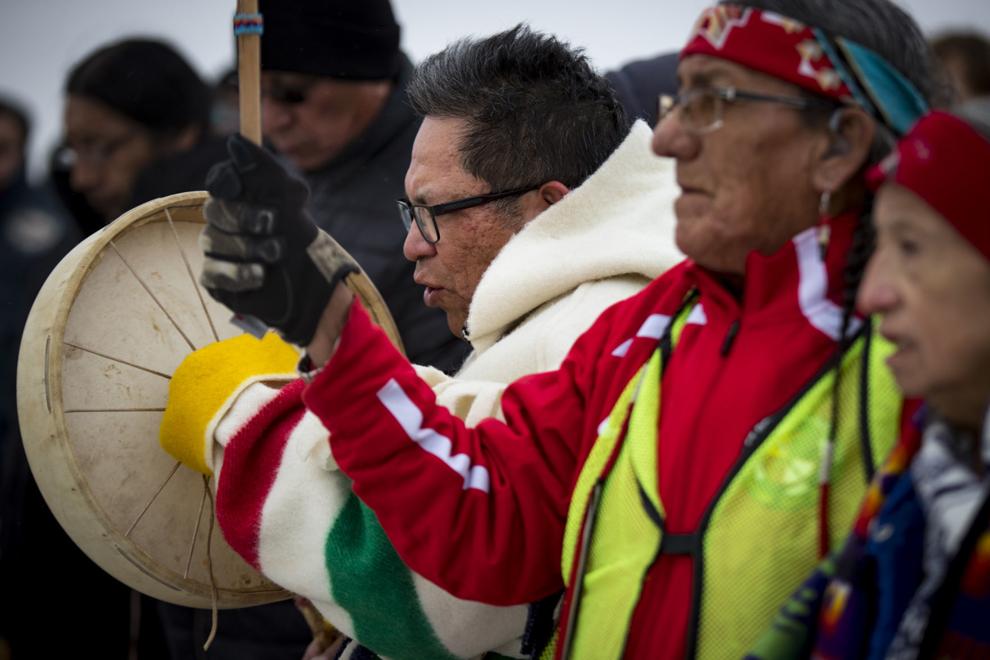 Fort Robinson Outbreak Spiritual Run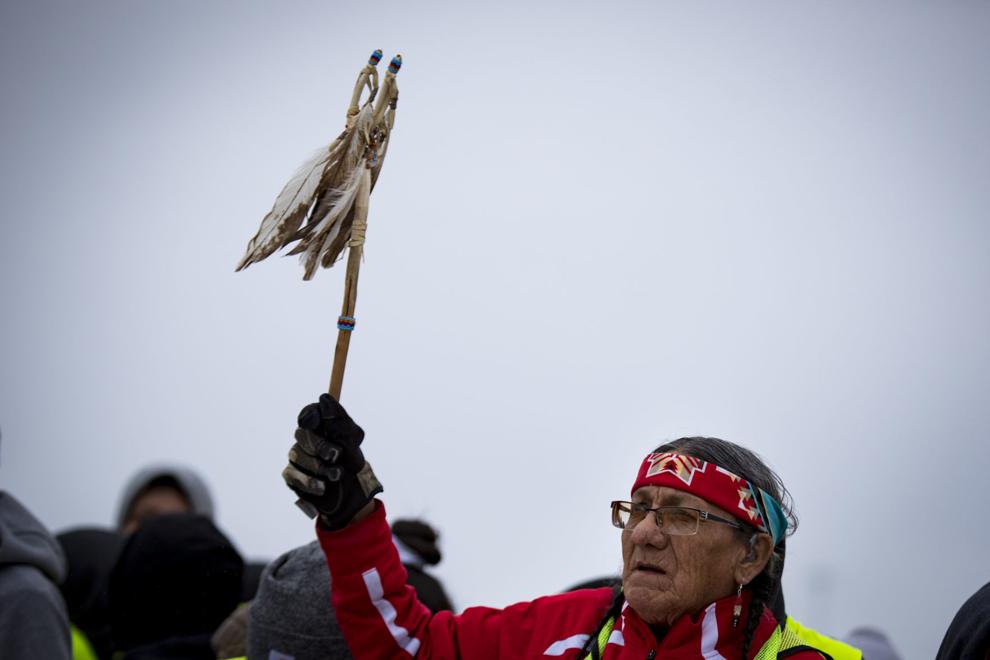 Fort Robinson Outbreak Spiritual Run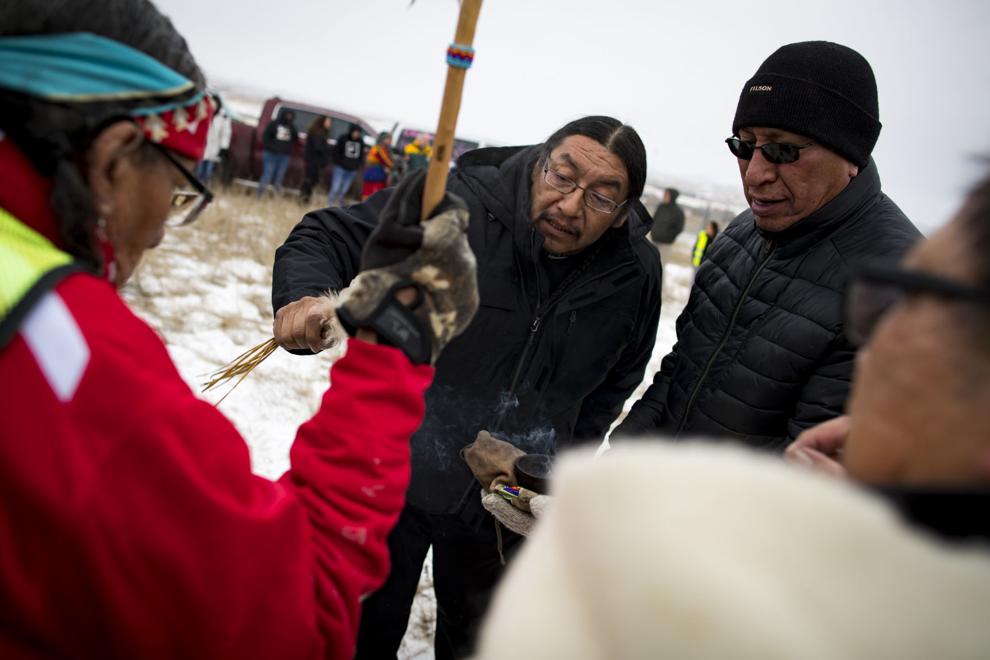 Fort Robinson Outbreak Spiritual Run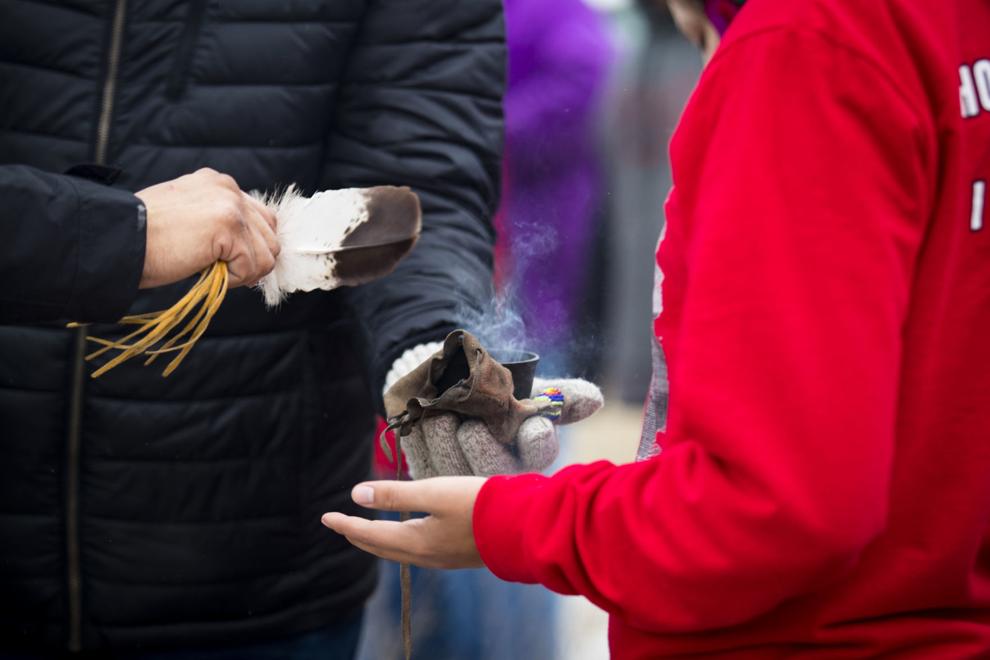 Fort Robinson Outbreak Spiritual Run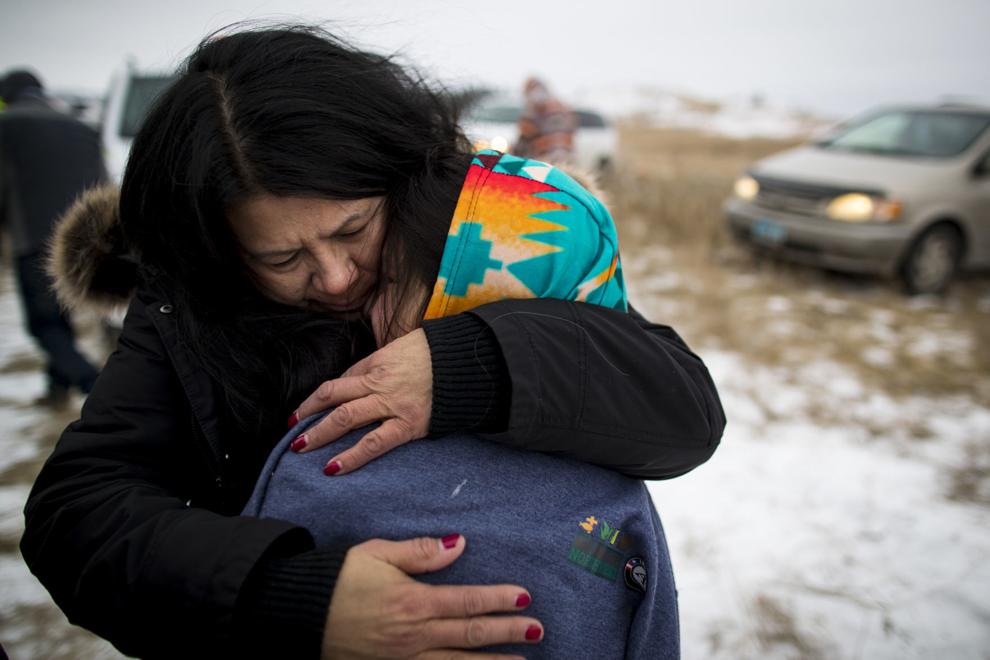 Fort Robinson Outbreak Spiritual Run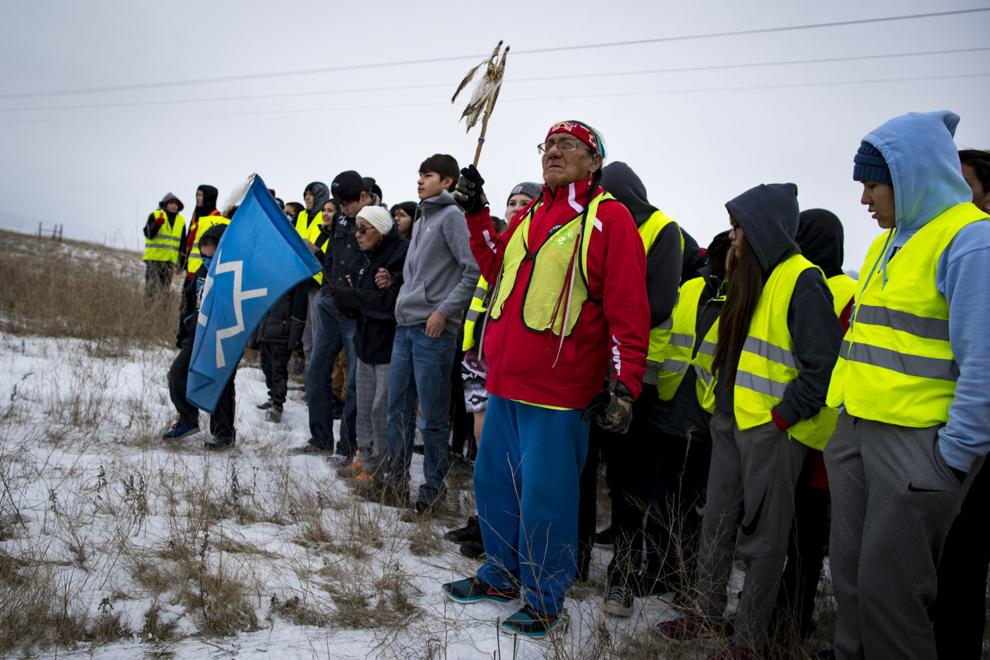 Fort Robinson Outbreak Spiritual Run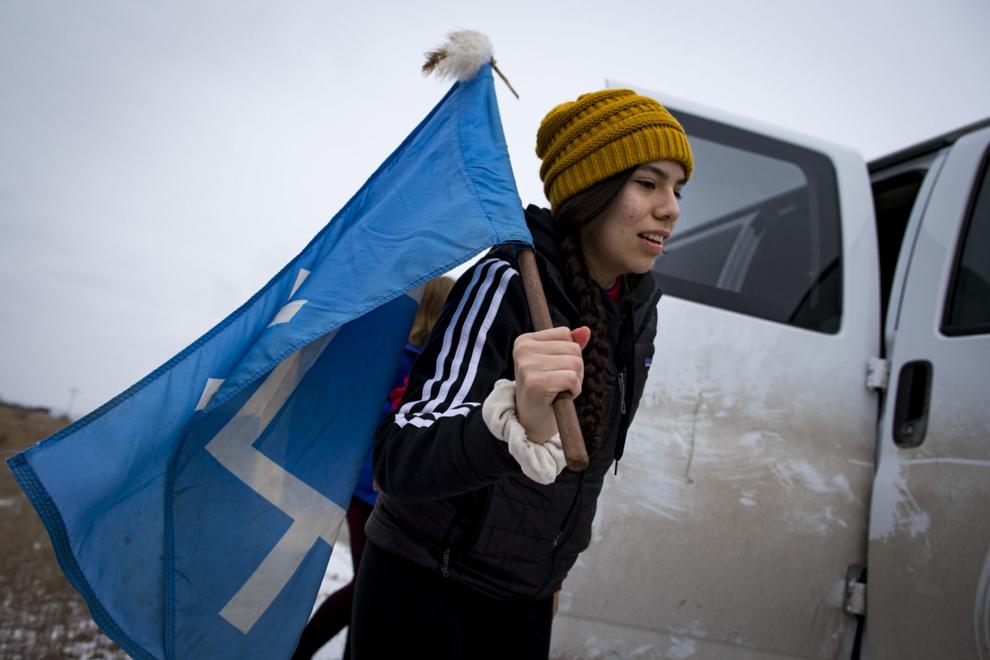 Fort Robinson Outbreak Spiritual Run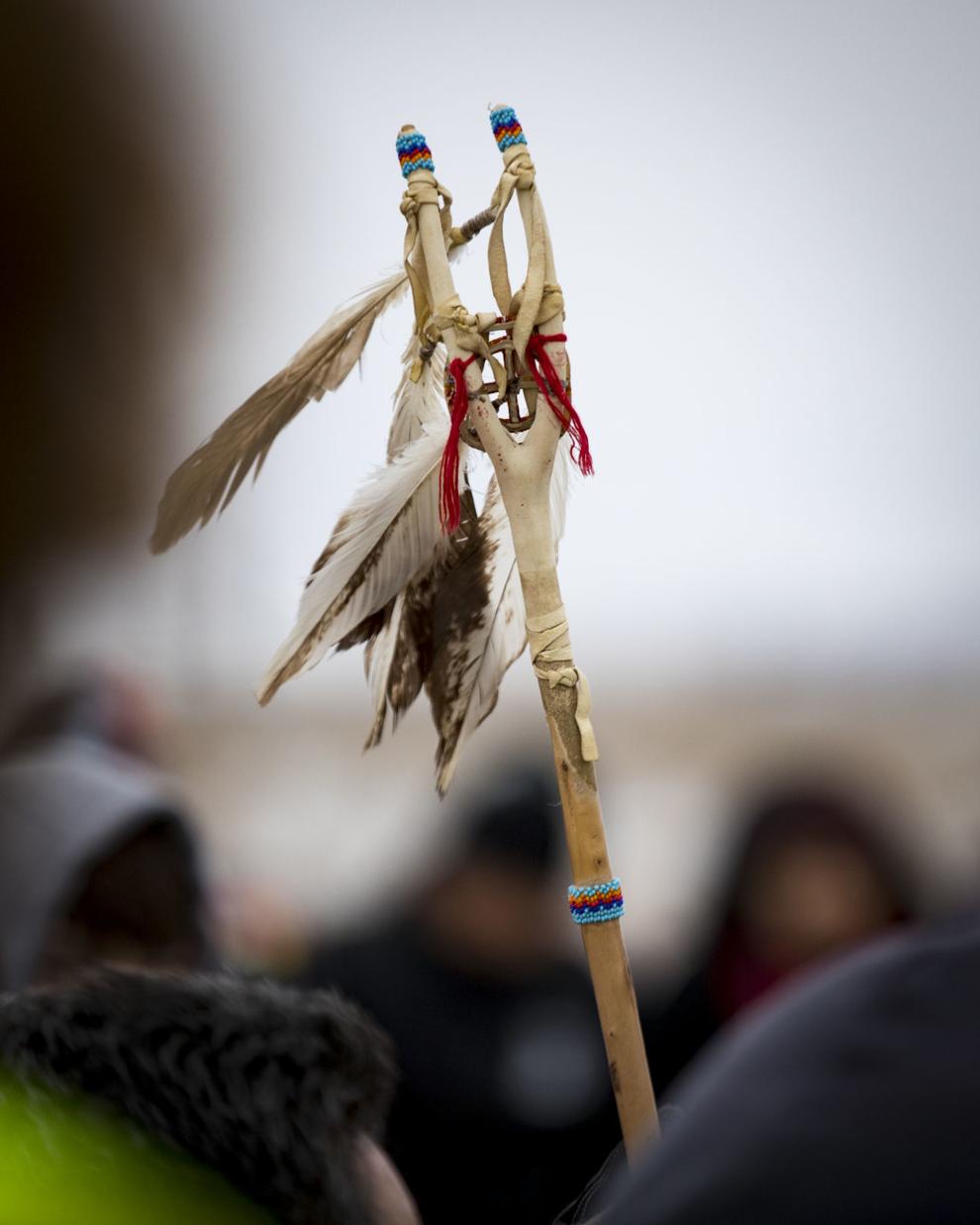 Fort Robinson Outbreak Spiritual Run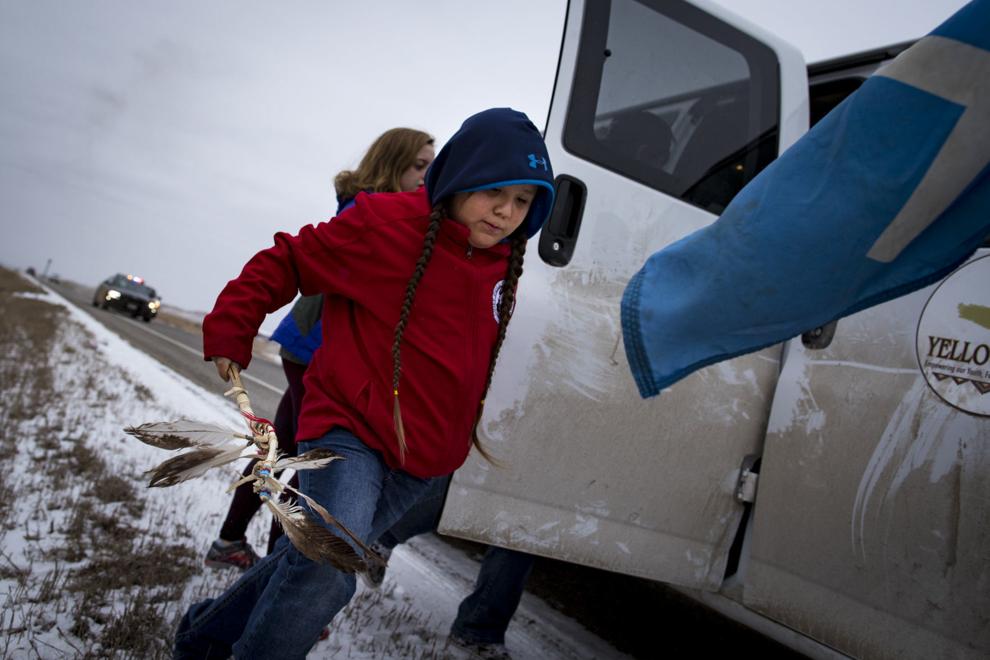 Fort Robinson Outbreak Spiritual Run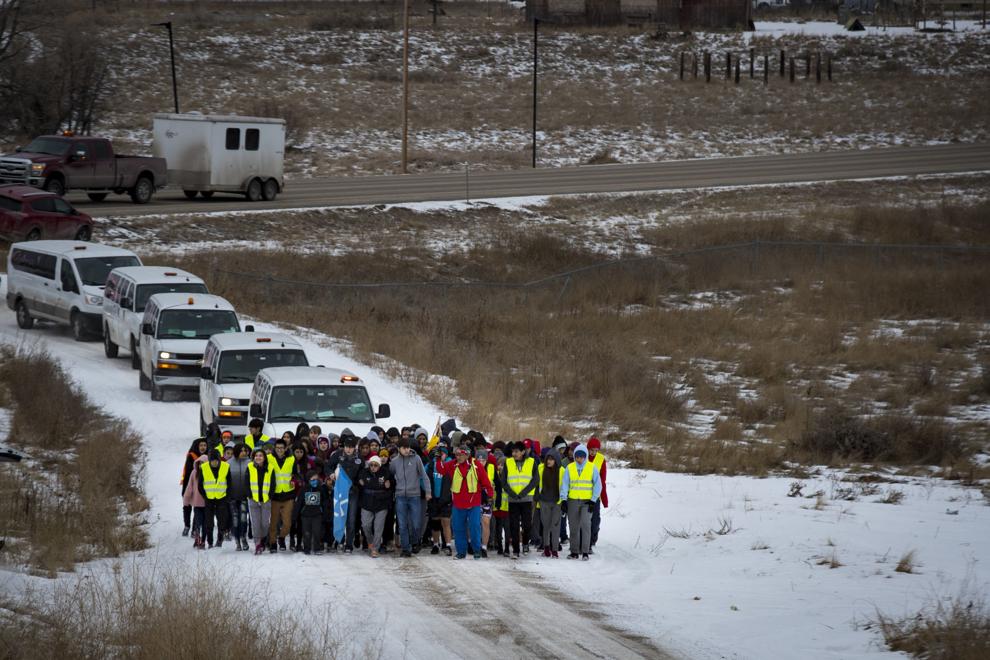 Fort Robinson Outbreak Spiritual Run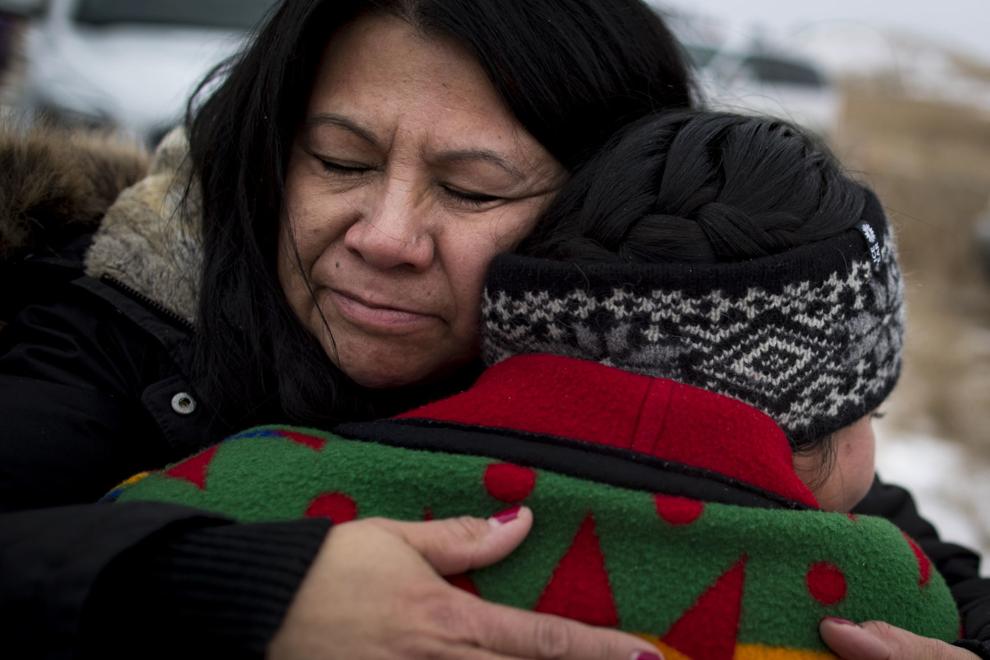 Fort Robinson Outbreak Spiritual Run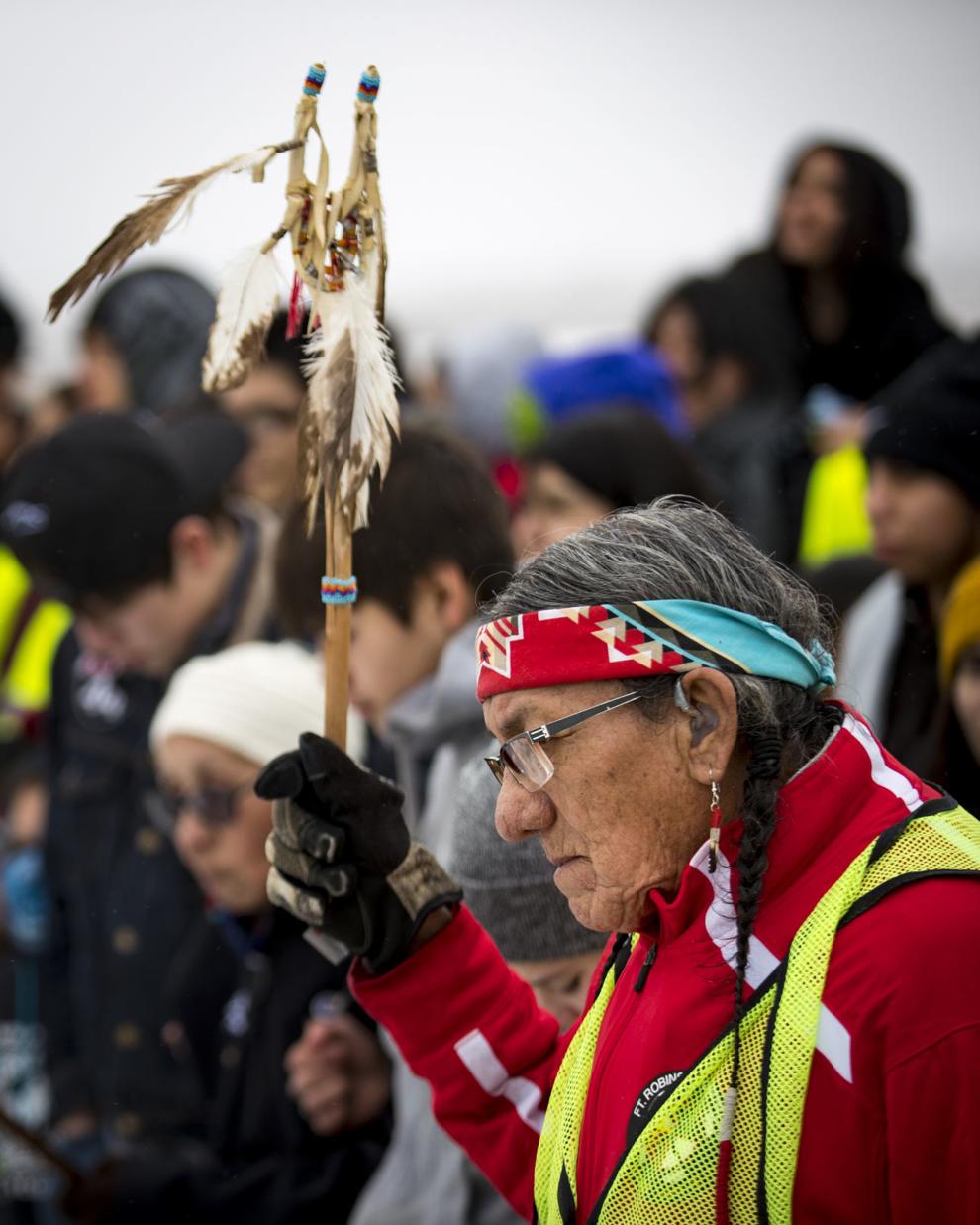 Fort Robinson Outbreak Spiritual Run