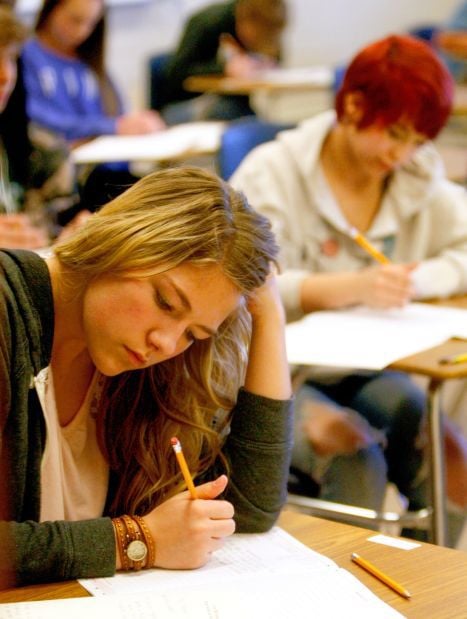 Montana's average score for federally required high school testing held steady in spring. 
Almost all high school juniors in Montana take the ACT, which is traditionally a college entrance exam. The ACT is a timed exam lasting two hours and 55 minutes. It offers students and educators a snapshot of students' performance in English, math, reading, and science. The writing portion is optional.
The ACT calculates students' scores and compares them relative to their peers' national and state averages, which typically hover between 20 and 22 on its 36-point scale. Montanans averaged 19.6 for the second year in a row. 
That's still a slight dip from 19.7 in 2017 and 20 in 2016. 
"These ACT results show that Montana has work to do in preparing our students for success in college and careers, especially in the critical areas of math and English language arts," Montana Superintendent of Public Instruction Elsie Arntzen said in a press release. "While one test is not an indicator of a student's full potential and not all students need to go to college to find a career, Montana must prepare the next generation for success after they graduate high school."
The scores include only students who took the test when it was administered for federal accountability, not students who took the test again in efforts to raise their score.
Be the first to know
Get local news delivered to your inbox!