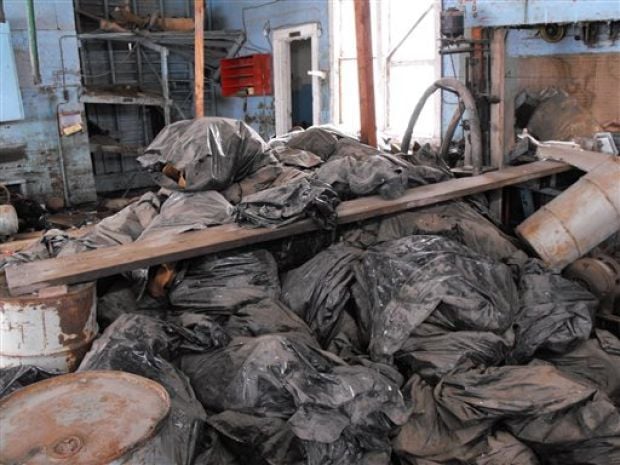 Montana is considering quadrupling the amount of radioactive waste it can accept, according to a proposed rule change.
A new draft for regulating the disposal of radioactive waste commonly left over from oil and gas production has been released by the Montana Department of Environmental Quality. 
The new rules would include regulations for waste facility designs and construction, operations and monitoring, spill reporting, financial assurance, closure and post-closure care of facilities, and would be the first statewide regulation for technologically enhanced naturally occurring radioactive material, or TENORM. Currently, regulations are addressed in a case-by-case basis when licensing facilities, combined with existing laws for solid waste disposal and landfills.
Currently there is only one special waste facility in Montana that can dispose of TENORM, Oaks Disposal Services about 25 miles from Glendive. There are three other special waste facilities licensed, but none are operating, and two facilities have yet to be constructed, according to Ed Thamke, waste and underground tank management bureau chief.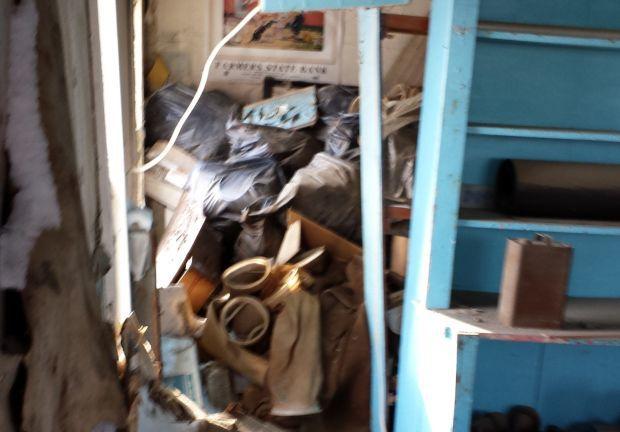 The proposal would increase the amount a facility may receive during a single load of waste from 50 picocuries to 200 picocuries per gram of radium-226 and -228. Picocuries per gram, pCi/g, is the most common unit of measurement for TENORM.
To put that into perspective, coffee has naturally occurring radioactive material, NORM, of 27 picocuries, and phosphate fertilizer is at 123 picocuries, according to the DEQ. TENORM means it has been concentrated as a result of manufacturing, mineral extraction or water processing. It is not nuclear waste, but can still pose a low health risk for workers or nearby residents if inhaled or ingested. 
Despite upping the maximum that a facility may accept at one time, the facility must prove the average annual concentration of waste doesn't exceed 50 picocuries, according to the proposal.
Ed Thamke called it a "rolling average." Facilities accepting waste disposal loads of 200 picocuries would be rare, he said.
"We think it'll be maintained at less than 50 picocuries," he said, speaking of the average.
You have free articles remaining.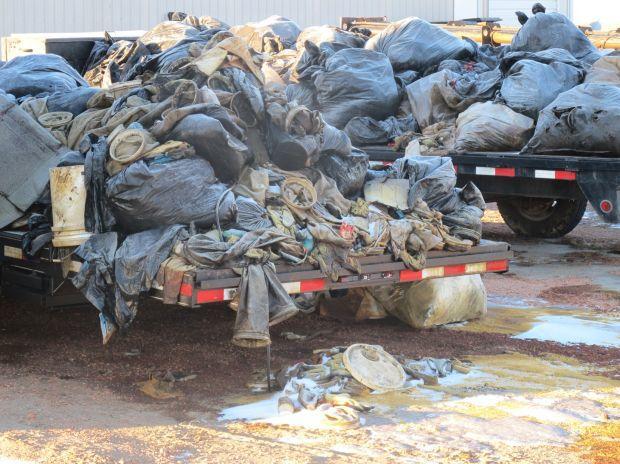 Anything exceeding 200 picocuries would be still rejected from the facility, and "we trust they are properly managed in another out-of-state facility," Thamke said. 
Facilities would have to document each intake, and the calculations to find their average of 50 picocuries which would be reported to the DEQ quarterly. Then the DEQ would verify those reports, he said.
A Northern Plains Resource Council spokesperson called the proposed change "unacceptable," in a press release sent by the environmental activist organization.
"I live downstream of Oaks Disposal," said Maggie Copeland in the Northern Plains release. Copeland is a Glendive resident. "We've been working hard to get rules for years. Frankly, I'm outraged at DEQ's move to quadruple the radioactivity limit. It feels like an affront to all the time and effort landowners have put into this rulemaking."
But Thamke felt confident that the proposed increase in concentration limit for materials entering the waste facility would not be detrimental, as the facility would still have maintain the average intake level of 50 picocuries.
Some, like Northern Plains, have criticized the proposal questioning why Montana would allow higher limits on waste disposal that is mostly coming from North Dakota.
"We have no say in what a potential business transaction or interstate commerce looks like," Thamke said, pointing out that Oaks Disposal Services is run by a private company. "It's our job to make sure that the waste is being effectively managed," he added.
Thamke did not want to speculate whether the increase in TENORM levels would incentivize waste disposal in Montana.
"I'm sure those who have licenses are watching and I would anticipate they would provide public comment," he said. 
The proposal also outlines other regulations for TENORM, including monitoring ground, surface and storm water for contaminates, monitoring levels for workers and residents nearby the facility. And a new addition to the proposal is monitoring the facility boundary to make sure it doesn't exceed a certain level of 100 millirem per year.
The DEQ is accepting comment on the proposed rules through Oct. 21. The public can send written comments by mail to Sandy Scherer, Department of Environmental Quality, 1520 East Sixth, P.O Box 200901, or emailed to sscherer@mt.gov.
There are two public hearings on the proposal scheduled — one in Glendive at 7 p.m. at the Glendive City Hall on Sept. 24, and one in the Metcalf Building in Helena at 10 a.m. on Oct. 10.