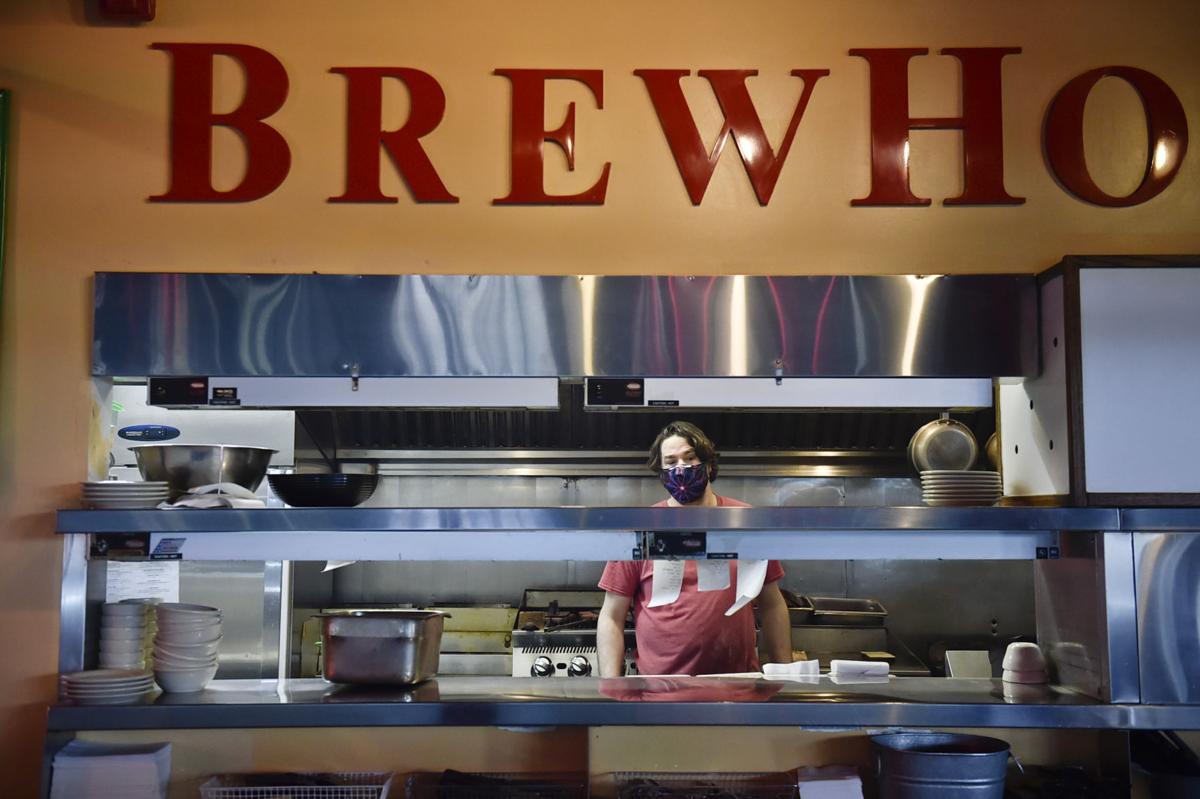 About 115,000 people filed new unemployment claims in the eight weeks following the state's first coronavirus cases reported March 13, according to the labor department's report. Initial claims have been falling since the first week of April, but still remain high.
Since the rate was calculated, about 18,000 people have returned to work as retail operations, bars, restaurants and retail businesses opened, according to a press release from Gov. Steve Bullock's office Friday.
The state moves to its next phase of reopening June 1. In that phase, bars and restaurants can operate at 75% capacity and Montana's 14-day travel quarantine expires.
Since the restrictions started to lift, the state has stayed on a downward trajectory of case growth, though there was a cluster of seven cases reported in Ravalli County this week.
"Montana took early and aggressive action to combat the virus and save lives, allowing us to be one of the first states in the nation prepared to reopen," Bullock said in an emailed statement. "While we are not immune to the significant economic challenges facing the nation, we are working every day to safely reopen and ensure Montana stays on a path to long-term economic recovery. There is still a lot of work to do, and we are dedicated to maintaining a healthy workforce, while continuing to provide immediate economic relief for Montana families and businesses who are hurting."
The three industries hit hardest by layoffs make up more than half of the continued unemployment claims during the pandemic, according to the labor department report written by Barbara Wagner, chief economist, and Christopher Bradley, senior economist.
 Those are accommodations and food, at nearly 29%, health care at about 13% and retail trade, at about 11%.
While retail saw significant job losses, some stores like grocery and home improvement saw an increase in sales, according to the report.
As expected, counties with more jobs saw more layoffs, such as Yellowstone, Missoula, Gallatin and Flathead. The report notes that not only do those places have more workers, they also have more positions in the industries hardest hit, such as food service, retail and health care.
People under the age of 35 made up 43% of unemployment claims, while only representing about 36% of the workforce. Just over half the workers laid off had a high school diploma or less education. The report notes food service and retail workers tend to be younger and have less education.
"In contrast, professional positions with high educational requirements can be transitioned to remote work arrangements," according to the report. "This dichotomy has created a discrepancy in outcomes based on education level. If employment does not resume at the levels seen before COVID-19, training opportunities will be necessary to assist displaced workers into new jobs."
About 56% of unemployment claims were filed by women, though they make up only 47% of the workforce. 
" … The workforce in the highly impacted industries is more likely to be female," the report says. "The male-dominated industry of construction did not see a large increase in (unemployment insurance) claims, while the female-dominated healthcare and education had the third-highest level of claims. The closure of schools and day cares also resulted in a higher concentration of claims among female workers."
Looking to the future, the report said more data will help to better understand Montana's economic and employment situation, though other factors will also play a role in recovery.
"The outlook moving forward is highly contingent on whether future COVID-19 outbreaks require another round of business closures," the report reads. "The speed of recovery also depends on whether the stimulus efforts by Congress are successful in replacing lost income. If the lost wages and income is fully replaced through other means, consumers will be able to quickly resume spending at Montana's businesses after reopening."
Concerned about COVID-19?
Sign up now to get the most recent coronavirus headlines and other important local and national news sent to your email inbox daily.