The COVID-19 pandemic has made a bad Montana mental health situation worse and more health care employees are needed, a Billings treatment center CEO told a Senate subcommittee Wednesday.
Every part of the mental health industry has been stretched to the max during the pandemic, said Lenette Kosovich, Rimrock Foundation CEO. She told the Senate Finance Committee's subcommittee on Health Care that a federal funding commitment to staffing will be needed long after the pandemic ends.
"And when I don't sleep at night, it's often because I'm worried about the number of my employees pulling a double shift, on the brink of a mental breakdown themselves," Kosovich said. "History teaches us, we've talked about this, but the mental health impact of a catastrophic event such as a pandemic will far outlast the physical impact. So I, as well as you, are probably buckled in for a bumpy road."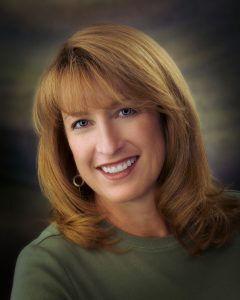 Earlier, Rimrock became one three Montana treatment facilities granted expansion pilots to become certified community behavioral health clinics. Kosovich said the program needed to be expanded. The Rimrock CEO was invited to testify by U.S. Sen. Steve Daines. A Montana Republican, Daines is the ranking member on the subcommittee.
Rimrock has used the pilot program to roll out a team that treats people wherever they are, at home, a coffee shop, maybe during a car ride. The result is fewer emergency room trips by patients and a reduction in violent crime, Kosovich said.
Nationally, before the pandemic, roughly one in five Americans had some form of mental Illness, with fewer than half receiving treatment, said subcommittee Chairwoman Debbie Stabenow, a Michigan Democrat.
"In January, 41% of American adults reported they were struggling with anxiety, or depression. That's up from 11% from before the pandemic and more than one in four young people have reported having suicidal thoughts," Stabenow said. The number of drug overdose deaths from October 2019 to September 2020, was 87,000, the most of any time in the last 30 years."
Daines turned the hearing toward meth use, a big focus of his March trip to the southern U.S. border.
"Mrs. Kosovich, could you speak a bit about how Rimrock is working to support those in need of behavioral health services and importantly, what might Congress or the Biden administration do to help combat meth use and crime." Daines said.
Kosovich said cutting into meth demand by treating addiction long-term was the answer.
"One of the challenges we know with meth is it really does change some brain chemistry, and it takes awhile for a person to have the clarity to even engage deeply into treatment when they've been on meth," Kosovich said. "One of the things that I'd like to see is funding for longer-term treatment for meth addiction itself. So, we have that opportunity of time to get the brain to start healing and reduce some of the cravings and those things that make them want to continue to go out and seek and feed their addiction."
Daines repeated the concern about the peak demand for mental health services related to the pandemic still being 18 months to two years from now, asking what it will take the have the mental health staff available to meet the that peak.
Part of the challenge of recruiting mental health workers starts with de-stigmatizing mental health conceptions among university students studying for health care careers, said Malkia Newman, a team supervisor at the CNS Healthcare Anti-Stigma Program in Waterford, Michigan.
"Sometimes, when we speak to audiences, they don't always understand what it's like living with a mental health condition, and that you don't have to be fearful," Newman said. "We speak to nursing students, we speak to psychiatry students, we go into colleges and we have a chance for them to meet us on this side of graduation. Many times, when they've had a chance to interact with us and see that we're not cutters and flashers, and that we won't harm them, people are more inclined to want to go into mental health as a profession, because the stigma has been taken away, that negative connotation has been taken away."