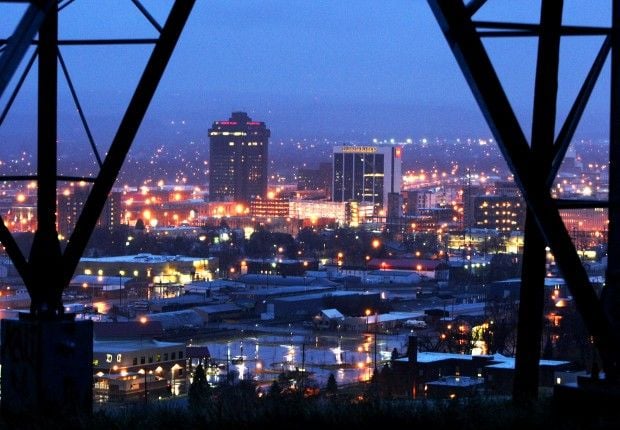 While Montana's population finally topped the 1 million mark in 2012, its rate of growth couldn't match that of surrounding states.
When the U.S. Census Bureau on Thursday announced its estimates in U.S. population growth for the past year, North Dakota topped the list at a rate of 2.17 percent. The District of Columbia was second at 2.15 percent.
Wyoming and South Dakota were also in the top 10, with 1.6 and 1.19 percent growth. Idaho's growth rate was estimated at .8 percent.
Montana's growth rate was .7 percent. That reflects a population increase of 7,474 people.
Numerically, only Idaho has a larger population. Its 2012 estimate was 1.6 million people. Montana's population was estimated at 1,005,141, topping 1 million for the first time.
Montana is No. 44 of the 50 states and the District of Columbia in population. Idaho ranks 39th.
While growth might be faster in the Dakotas and Wyoming, those states still have a ways to go to catch up to Montana's 1 million.
The population of North Dakota, despite an influx of 14,888 people — many who came to work next door to Montana in the energy industry — is just under 700,000. It still stands in 48th place.
South Dakota acquired an estimated 9,761 new residents during the year, bringing its total to about 833,000. Its rank also remained the same at 46th.
Wyoming retained its ranking as the least populous state, even with an estimated gain of 9,056 people. Its total now is about 576,000 people.
The Census report listed the 10 fastest-growing places from July 1, 2011, to July 1, 2012, in order, as North Dakota, District of Columbia, Texas, Wyoming, Utah, Nevada, Colorado, Arizona, Florida and South Dakota.
In terms of actual population numbers, California, with 38 million people, is still No. 1. It was followed by Texas at 26 million; New York, 19.5 million; Florida, 19.3 million; Illinois, 12.8 million; Pennsylvania, 12.8 million; Ohio, 11.5 million; Michigan, 9.9 million; Georgia, 9.9 million; and North Carolina, 9.7 million.
The only two states to lose population during the year were Rhode Island, which lost an estimated 354 people, and Vermont, down 581.
Texas saw the largest growth, with an additional 427,425 people. California was second with 357,497 people, and Florida came in third with 235,306.
Regionally, population growth was fastest in the South, followed in order by the West, Northeast and Midwest.
Sometime in 2013, the Census Bureau will release further breakdowns for counties and incorporated places as well as estimates by age, sex, race and Hispanic origin.