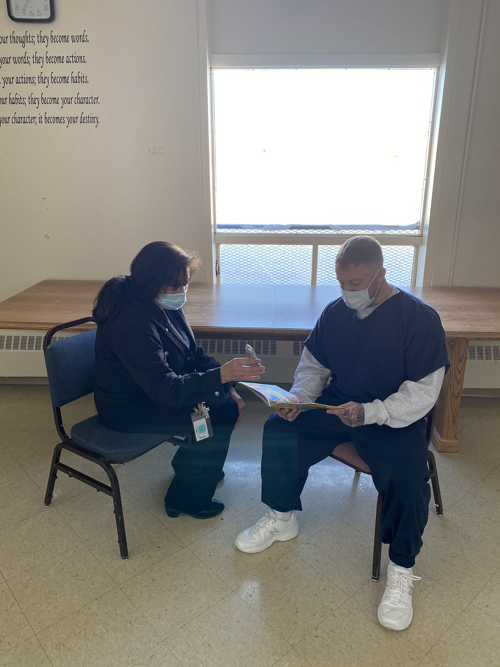 Josh Webster and Jeramie Carr may not be able to spend the holidays with their children this year, but thanks to the staff at the Montana Department of Corrections' Montana Correctional Enterprises, they will have an opportunity to share a valuable connection.
Webster and Carr, inmates at Montana State Prison in Deer Lodge, participated in a project in which inmates record themselves reading story books. The books and recordings are mailed to their children so the boys and girls can look at the pictures and listen to their fathers' voices telling the story.
"Even though we can't be together in the physical, I felt an emotional connection as if I was reading in person," said Webster. "It was an emotional experience for me, and I enjoyed it."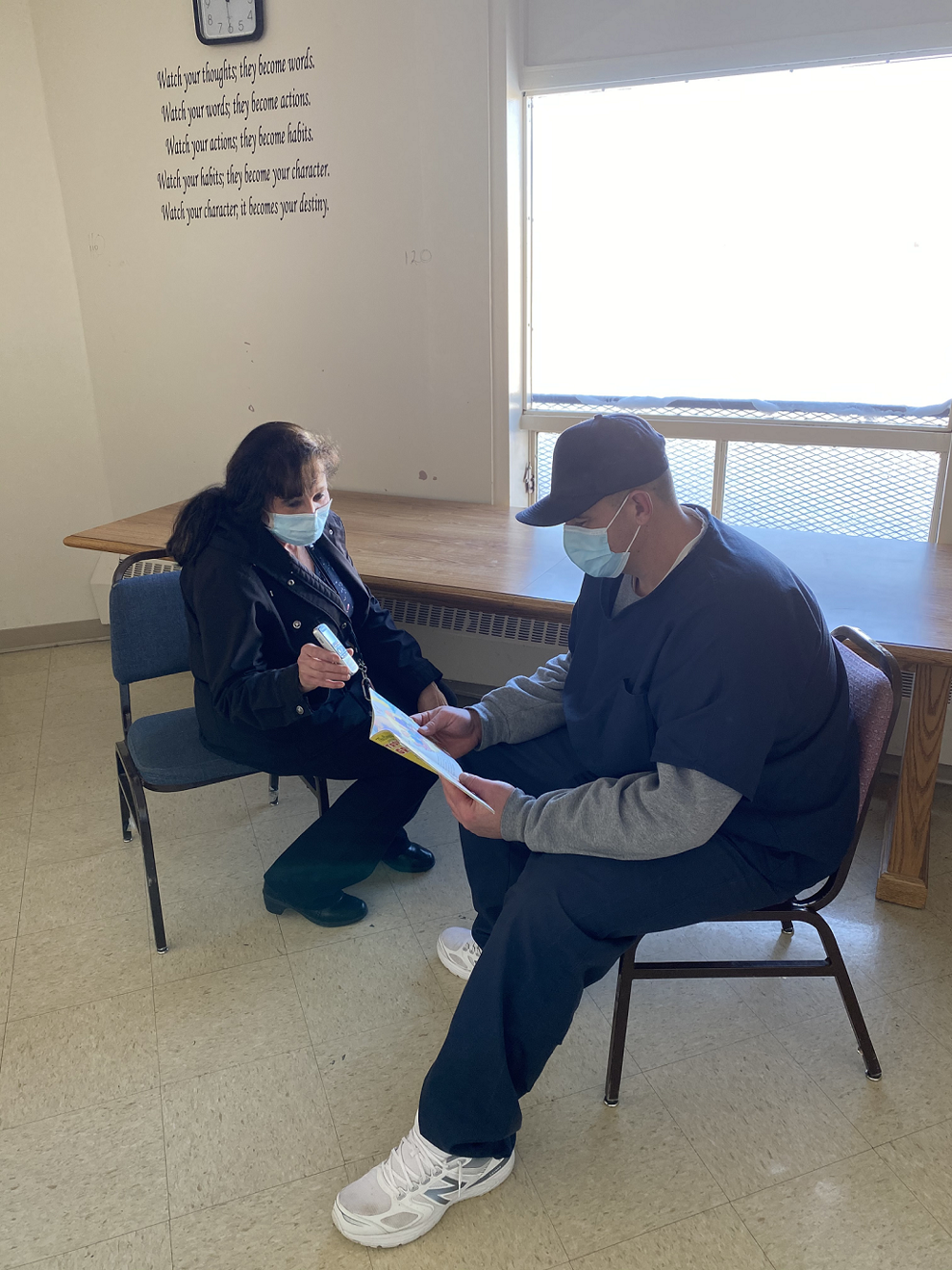 Carr said: "Doing the book recordings made me feel good knowing my girls get to hold the same book and hear my voice during the holidays."
2020 marks the second year MCE staff members have facilitated this opportunity for inmates, according to Marisa Britton-Bostwick, education director. Staff members help by recording the inmates as they read the books and then burning the audio onto a CD.
Participating inmates may choose from a variety of age-appropriate books ranging from "Goodnight Moon," "Daddy Loves Me," and "Is Your Mama a Llama?" for the younger children, to non-fiction books on subjects like sports, science and world history for older boys and girls. Children whose fathers participate in the book program also receive toys crafted in MCE's woodworking shop.
"Offender success when they return to Montana communities is closely linked to the family relationships they maintained while they were incarcerated," Britton-Bostwick said. "Opportunities like these, which allow for connections between fathers and their children, go a long way toward ensuring positive outcomes for everyone involved."
Funding for this activity came from the Inmate Welfare Fund. Money in this account is collected from inmate phone calls and video visitation and is used to benefit inmates and their families. Additional financial support for the effort came from a grant the DOC received from the U.S. Department of Justice to establish the Connecting Adults and Minors through Positive Parenting program. CAMPP is dedicated to facilitating the reunification of children – many of whom are in foster care – with their incarcerated fathers upon release.
The book program is part of a larger effort on the part of the DOC — the Giving Tree — dedicated to providing gifts to children with incarcerated parents. This year, staff members from the DOC and other state agencies "adopted" and sent gifts to 127 children around Montana and throughout the nation.
Story provided by the Montana Department of Corrections.