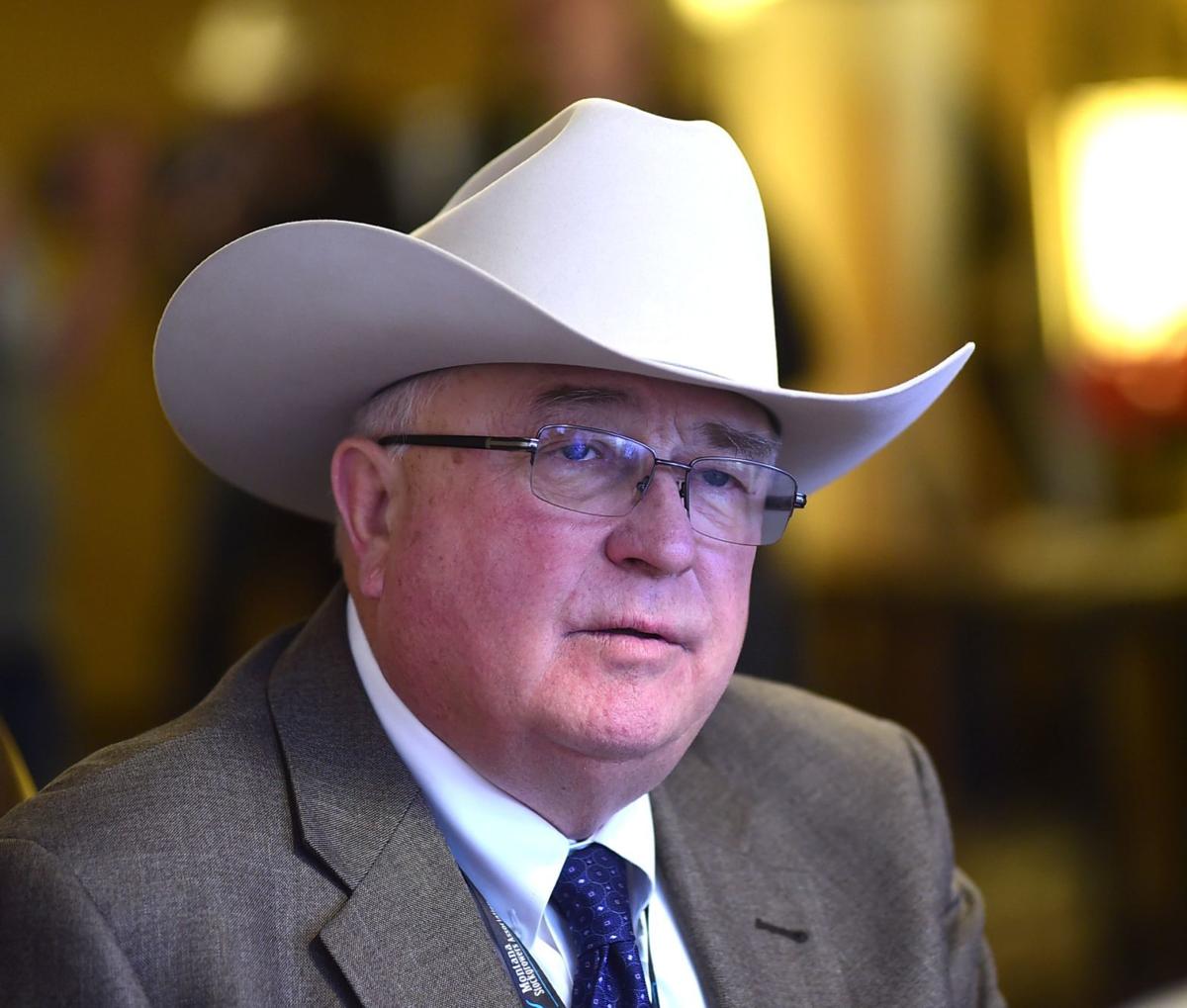 Two years ago, Fred Wacker seemed poised to reel in the biggest beef deal in Montana history, a $200 million sale to China's largest internet grocers, plus a $100 million investment in a Montana packing plant.
Wednesday, the Miles City rancher told The Gazette he's still speaking with Chinese business interests regularly about completing the agreement that's been sidelined by the U.S.-China trade war.
"It's an interesting thing. We're in constant contact with these Chinese folks and there's some movement. They're wanting to make some movement, but the two governments are having difficulties getting things done," Wacker said. "It's going to happen."
The Chinese Chamber of Commerce and COCSO, China's government-owned shipping company, were in Miles City in June to meet with Montana beef producers at the mid-year meeting of the Montana Stockgrowers Association.
Last week, a Chinese farm delegation was to visit Montana and Nebraska on what was described as a "good will" mission, but the trip was cancelled at the last minute. The cancellation made national news with the Montana Farm Bureau Federation confirming the cancellation. Trading on Wall Street dropped when the news broke Sept. 20, sparking concerns about the duration of President Donald Trump's 16-month-old trade war with China.
Wacker said beef talks were supposed to be part of the visit. The cancellation was never explained by the China delegation.
Agriculture has been a big loser in the trade war, with soybean, corn and pork sales clobbered by China's retaliatory tariffs of U.S. goods. U.S. pork was banned by the Chinese in August, a move that hurt Montana hog farms, which raise pigs with traits specifically favored by buyers in the Asian Pacific.
But also lost are potential business deals like Wacker's, which would have secured a buyer specifically for Montana beef raised on dozens of ranches according to terms valued by China consumers.
That 2017 deal came one year after China reopened its markets for U.S. beef after a 13-year ban over concerns about mad cow disease.
Wacker and Errol Rice of the Montana Stockgrowers Association said they could meet China's demands. Wacker already had a contract to supply natural beef to Whole Foods Market, a deal which involved assuring quality from multiple ranches in order to keep Whole Foods refrigerator cases stocked with natural beef.
There didn't seem to be much progress at the Maudlow meeting, but on the way back to Bozeman, the caravan of rented suburban's and Montana ranch pickups pulled over. A deal was announced two months later.
Wacker said if the U.S. and China would just carve out the farm commodities from their trade dispute, the long awaited beef sale would progress.
Be the first to know
Get local news delivered to your inbox!