Editor's note: There was something about the shock of those first few minutes of learning about the 9/11 terrorist attacks that burned the details into our memories. We've now had 20 years to reflect on that day, and many of the smallest details remain vivid for a lot of people.
We asked Billings Gazette readers to share their own memories of that day, and some thoughts on what we've learned since then. These recollections came just as new horrifying images were being piled on by our nation's chaotic and deadly exit from Afghanistan, a lost war prompted by the 9/11 attacks.
Billings artist Jane Waggoner Deschner remembers turning on the news 20 years ago and watching the towers collapse over and over. Janice Ricci Roberts remembers her high school-age son being so moved by the attacks, he joined the Air Force. Injuries he sustained during his service still linger.
Karen Kinser of Joliet was still mourning the recent death of her father when 9/11 hit. She coped with the trauma of the nation being attacked in the same same she coped with the loss of her father. "Life goes on. It must,' she recalled.
And, like many of us, Marianne Peterson noticed that beginning the day after the attacks we all pulled together as a nation, and for a while everyone got along.
"We need to live like it's 9/12 again," she said.
Here are those and other recollections submitted by Gazette readers, in their own words: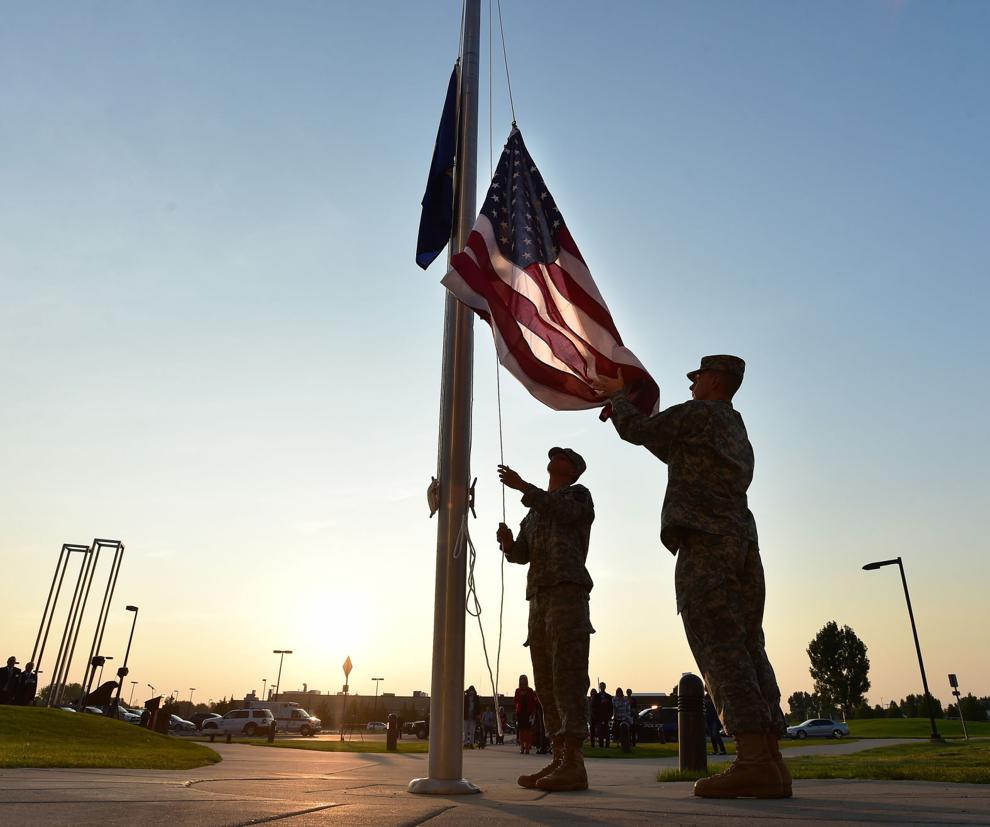 Jane Waggoner Deschner, Billings
8/11/01: The last semester in my MFA program in visual art at Vermont College began. I returned to Montana wondering what I would make for my senior thesis exhibition. How would I synthesize all I'd learned the last year and a half?
9/11/01: Early morning, I was in my studio. My partner appeared, "Turn on your TV." I saw the towers collapse, over and over. Diane Sawyer was reporting. There was a vase of red flowers behind her. The next time she was on, the flowers weren't there.
Here, in Montana, what was happening was so far away — and so incomprehensible — that taking it in became an intellectual exercise. TV on, devastation; TV off, normalcy. The initial experience was like watching a movie, then everything sank in.
I wanted to make art about 9/11 — how we cope, find resilience. My best friend suggested, "What anchors people at times like this?"
I got to work on the "Anchor Project." I wrote to a couple hundred people, half from my personal life and half colleagues in the MFA program. "What inspires you to continue your day-to-day? Send me a snapshot of someone/something/someplace that anchors you in this unimaginable time."
I received over 200 photos that I scanned and returned. Opening mail became a joy. These weren't photos of what consumer culture tells us is important. I saw children, pets, friends, spouses, siblings, special places. I organized them into eight groupings and Photoshopped them onto snapshots of my refrigerator. My thesis exhibit, "Anchor Project," was eight posters hanging loose, unframed and vulnerable on the gallery walls.
I travel with three wonderful women and we happened to be in New York City on 9/11. We were preparing to fly home that morning as the reports of the attack started to come in. All normal activity at the hotel came to a halt, and we could not fathom what was happening.
Later that day, Gayle and I walked to St. Patrick's Cathedral. Times Square was almost completely empty, with very few people on the sidewalk and fewer cars on the street. A very low-flying jet appeared, everyone stopped, looking up, and thank God it was ours. Entering the cathedral, a street person sitting outside started yelling in anger at a businessman wearing a turban. We stayed in the cathedral as the priest and several nuns said the rosary with prayers for those who had died.
Not knowing when we would be able to get home, we decided to try the train. Grand Central Station was very busy, but luck was with us. The ticket agent was a native New Yorker, and she told us very clearly this was our train and that if we decided to take it to Havre, she would make sure that we got there safely. Flights were starting the next day, we were anxious to get back to Billings and our families.
Janice Ricci Roberts, Billings
Our youngest son was a high school senior who was deeply concerned when the U.S. was attacked on 9/11. He had greatly respected his grandfather, who enlisted as a high school senior to help defeat the evil Adolph Hitler. So our son enlisted in the U.S. Air Force, where he was trained to locate and disable explosive devices (explosive ordinance disposal – EOD). He explained, "Mom, my job is to save lives." During his four combat deployments to Iraq and Afghanistan, he and his fellow service members were able to befriend and assist many civilians and military personnel.
So how did life change for our son and his wife? Well, seven years now since his medical retirement, they work daily to recover from his combat injuries. And yet, they continue to live out these words of Dr. Martin Luther King, "Hate cannot drive out hate; only love can do that."
How did the aftermath of 9/11 change me? I became one of many thousands of mothers who awake suddenly in the night, with fear and prayer in their hearts for the safety of their combat-deployed sons and daughters. I found myself weeping each Friday evening when PBS news listed names and photos of troops who had been killed. I have learned to stop for a moment, whenever I encounter a person in military uniform; a veteran; a police officer; a firefighter ... so I can say, "Thank you for your service to our country, and thanks, also, to your family!"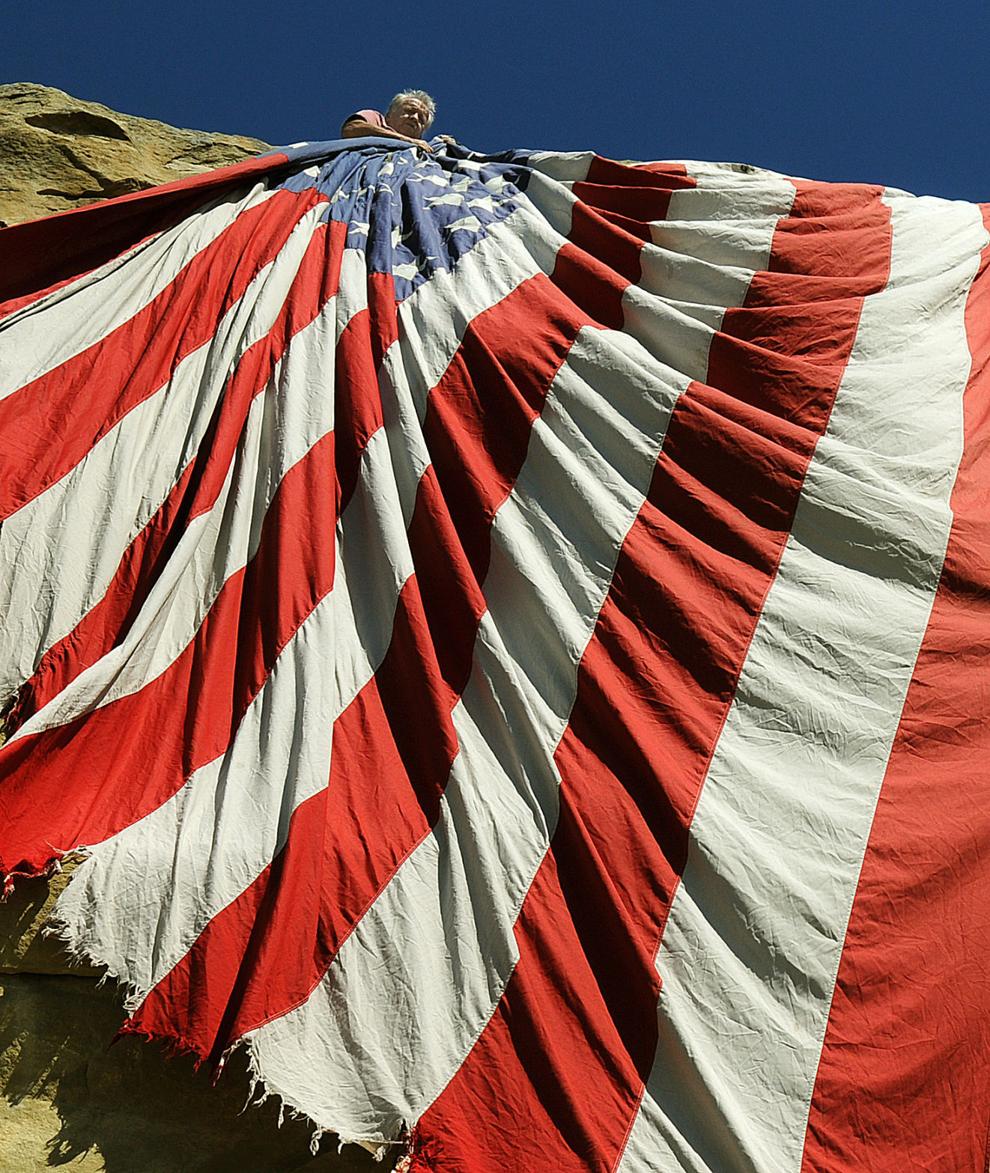 Billings, former Billings mayor
The events of 9/11 occurred while I was mayor of Billings. Watching that early morning broadcast, we were all stunned to realize that we were under attack on our own soil. My first impulse was to rejoin the Army and defend our country. It was a personal gut reaction, though, and I quickly pivoted to focusing on my responsibility to the people of Billings. I had to communicate what was happening and how we should respond as a community.
The Billings Gazette provided excellent news coverage and I was honored to contribute a guest editorial. I tried to put the disaster into perspective and to reinforce our sense of solidarity as Americans. We needed to be calm and proceed normally, to show we were defying the enemy's attempt to terrorize us into inaction. We had to carry on as usual with our work, our businesses, our homes and our families.
In the days that followed, I accepted every TV and radio interview and every opportunity to visit with groups, reminding all that we are Americans first and we are at our best when we are caring for each other.
People imagined how they could be of service and we saw the development of many creative ideas. One of them was the production of tens of thousands of "United We Stand" T-shirts, sold to raise funds for 9/11 victims. They were worn throughout Billings for months after the attack, reflecting the ingenuity and solidarity of our people.
Janna Huhtala Lauver, Three Forks
MSU-Billings Class of 2004
The hallways were eerily quiet on Sept. 11, 2001 as students, staff and faculty shuffled back and forth at MSU-Billings. Life stood still as small groups started to crowd around the news on campus televisions.
I watched the chaos surrounding the World Trade Center and the south tower collapse on NBC news at 7:59 a.m. Then I walked to the Liberal Arts Building where I rode an elevator to my first class of the day, a communications class on the sixth floor.
My class watched as the north tower fell and heard the numbers of presumed dead including the emergency personnel we had watched run into the buildings. With the Pentagon's reports of a plane crash and United Flight 93's crash in Shanksville, Pennsylvania. Nowhere seemed untouchable, even Montana. Everyone was united in terror and in grief.
Twenty years later, I have reread my journals from college. There is a clear juxtaposition between Sept. 8th where the pages talk about college dorm life and Sept. 19th where my writing is about destruction, survivors, fear, "America under attack" and my first known understanding of the Taliban.
In 2021, I am more aware of our military forces' role in peacekeeping, having watched so many of my friends and classmates deploy to Iraq and Afghanistan. I am more aware of the existence of extreme terrorist groups and their ability to change the landscape of the world in minutes. I am more acutely aware of how foreign policy is shaped over decades and not days.
The beach sand glowed in the morning light, and the susurration of the incoming waves soothed me as I jogged along Fort Lauderdale Beach. Everything seemed right, as Michael and I were returning to our seasonal jobs in Everglades Park. Life hadn't been "right" the previous week because my father had died and we'd gone to Fort Myers to grieve his loss. We were sad that Dad had died, but he'd had a long life, and … life goes on. It must.
The funky motel we'd found in Fort Lauderdale was an ode to past Hollywood celebrities. Our room featured The Three Stooges, with massive posters of Larry, Curly, and Moe behind the bed. I smiled at them as I walked in from my jog. Michael was in the shower. The news was on, and it appeared they were doing a movie review. "Amazing special effects," I thought. "It even looks like the World Trade Center is collapsing." I sat on the bed, and heard the announcers shout "Oh my god! The second tower has been hit." Michael came out of the shower, and reality dawned on us. We shared tears, packed up, and checked out. The clerk asked, "Is everything all right? You look upset." He didn't know.
The whole experience was so surreal to be in that room with Larry, Curly, and Moe looking down at us as thousands of lives were lost, and the world changed in an instant. And yet, life goes on. It must. I could almost hear Curly softly saying, "Soitently."
Marianne Peterson, Billings
We need to live like it's 9/12 again. Where we all came together, united as one country. We all had each other's backs and we lifted each other up.
It's a cliché now, but the morning of Sept. 11, 2001 truly was beautiful. The sky was bright blue, the fall air was crisp.
I was working for a small nonprofit near the White House. I arrived to see my co-workers clustered together, staring at a phone. A voice on the other end narrated breaking news: a plane had flown into one of the Twin Towers … then, in real time, another plane dove into the second tower. As we realized this wasn't an accident, a coworker whispered that the Pentagon had been hit. We were under attack.
We evacuated onto the crowded sidewalks of Pennsylvania Avenue where everything moved in slow motion. Long lines had formed at ATMs, but there was no urgency. Strangers shared wild rumors – the National Mall was on fire, the State Department had been bombed. No one could make a call. I asked a cabbie, stuck in gridlock, if he could take us anywhere outside of the District. He looked at me bewildered, muttered "I have no idea," and turned away.
With no alternative, we headed to the subway – insanely dangerous given the circumstances, but so was staying put. As the crowded train whooshed underground, passengers held their breath, hoping these wouldn't be our last moments. As we entered Maryland, the car lit up with the sound of cell phones. The passengers burst out laughing, relieved that we had escaped.
The next day, I cried as Congress united behind our President. In public, people were kinder. We were connected, linked by a need to rally together and stand against evil.
Steve Prosinski, Billings
Gazette editor from 2000-2013
9/11 started like most days. Before 6 a.m., I settled into my office to update news on billingsgazette.com. An early business meeting then took me to the West End. On the drive back downtown, horrific reports of planes hitting the Twin Towers filled the airwaves.
The first jet hit the North Tower at 6:46 a.m. MDT. Sixteen minutes later, the second struck the South Tower. At 7:37, the Pentagon was hit. The fourth hijacked jet crashed in Pennsylvania at 10:03.
Though the terrorists' attack was thousands of miles away, this was a huge local story.
Our reporters and photographers jumped into action to produce compelling stories and images that we posted online ASAP. We printed an EXTRA in late afternoon and distributed it at newsstands and outlets across the region.
We talked to travelers stranded here when U.S. air traffic was grounded. We interviewed locals in New York who witnessed the attacks. Federal buildings closed, prayers were offered on the courthouse lawn, teachers counseled students, stores closed, and emergency services were placed on high alert.
We added pages to the morning paper for weeks to provide expanded coverage for our readers.
Our team rightly received many accolades for the exceptional journalism that was produced for readers on 9/11 and in the months that followed. I couldn't have been prouder.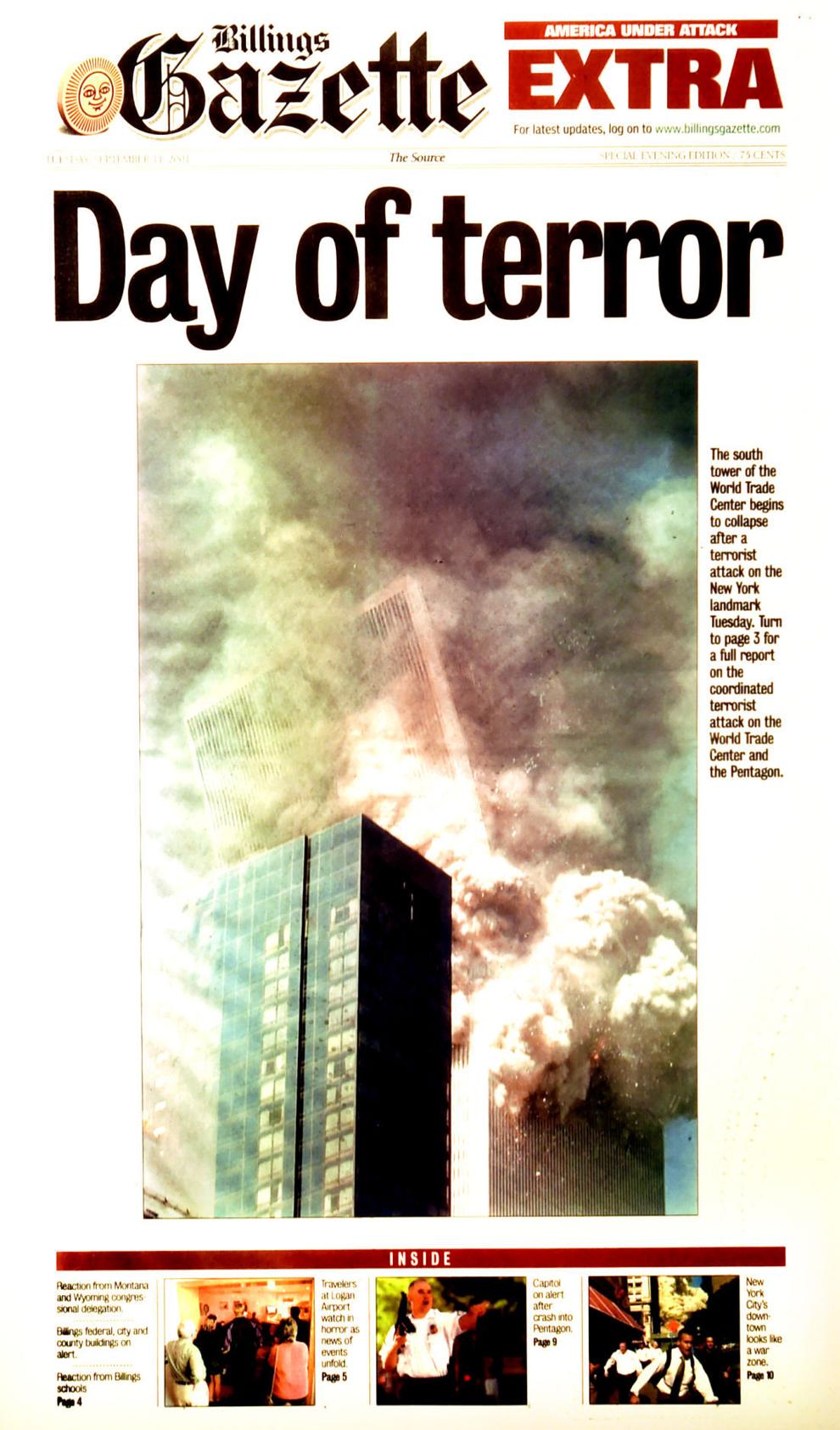 It started as an ordinary Tuesday. News Anchor Alex Tyson and Weathercaster Steve Brill were about five minutes away from wrapping up another Q2 morning newscast when Alex was alerted in her ear by Newscast Director Rob Monaco about a plane crash in New York City. Rob had noticed the image from a CBS News satellite feed and prompted Alex to go on the air and describe what we were seeing. Alex had little information to go on except the report of a plane crash into the World Trade Center. At 6:55 a.m. 9/11/01, Q2 News broadcast the first images of the terror attack. We continued with live uninterrupted coverage for 93 hours, alternating from our local newscasts to CBS News. We stayed on breaking news coverage for almost four days.
When big events happen, news people show up to work even if they're not scheduled. I remember a full newsroom by 9 a.m. on 9/11 as we watched in shock of what transpired in New York, Washington D.C., and Shanksville, PA. I recall a moment when Chief Photographer Paul Humphrey exclaimed, "We have to get to work!"
Yes, this was a national tragedy with worldwide impact. But this was a local story, too. We interviewed Montanans at ground zero and talked to their loved ones back home. We interviewed people about the shock, sadness, and anger of the day. We talked to Gov. Judy Martz about emergency plans for the state. We interviewed our congressmen who were rushed out of the Capitol. Regular life was completely disrupted. Many businesses including Rimrock Mall closed. Our airport was shut down. But when the Red Cross issued a call for blood donations Billings' response overwhelmed the system. Billings rallied to buy USA T-Shirts and Q2 anchors wore them on-air. In the midst of this tragedy an unparalleled sense of national unity prevailed.
Gus Koernig, Mesa, Arizona
From the moment I got the call at home that the Twin Towers had collapsed after airliners had flown into them, the week was a blur. Each day we brought in people whose unique perspectives and experiences might give us something we could share with our viewers to begin to make some sense of what happened. Maybe. But there really wasn't any sense to be made. Not then.
So, we just kept working. I figuratively kept my head down and stayed focused on the immediate task; get it on the air. Sometimes, for brief moments, the enormity of what had happened and how it affected people would break through and sadness would sweep over me. I'd take a deep breath and turn my attention to "What's next?" It worked, every time. I never broke down while the camera was on and my mic was hot.
The work was the saving grace. Keep working. All through Tuesday, Wednesday, Thursday. On Friday I attended a memorial service at my church. Solemn music, comforting words, heartfelt prayers. When it was over, I got in my car and drove, not consciously thinking about where, but knowing.
I drove to the top of Beartooth Pass and climbed out. I stood there, in my suit, and as the wind seemed to scream around me, all the sadness poured out and I sobbed. It felt like I'd never stop.
On Sept. 11, 2001, I was in a meeting at 7 a.m. My wife called a few times in a row, and that wasn't normal. When I picked up the phone, she said a plane just crashed into one of the Twin Towers in New York City. My wife then exclaimed "Wait, here comes another plane and it is heading towards the second tower!" I was relaying the information to our business group. Then, my wife gasped and explained the second plane had crashed into the other tower. During the next hour, more and more information came out. For the first time in my life, I realized the United States of America was under attack on American soil.
I can still remember the feelings those attacks gave me on that particular day. The uncertainty and anger the terrorists brought on our entire country. I talked to a friend that day in Washington D.C., who was heading out of town. The fear in his voice and the loss for words after the plane crashed into the Pentagon were profound. The many lives lost in all those planes and buildings will never be forgotten ... but our world and our safety will never again be taken for granted.
After accompanying WWII veterans to Washington D.C. to see the World War II Memorial in the National Mall, I was able to see first-hand what was ingrained in veterans' minds. After all those years, they still had tears and memories of loss. Likewise, twenty years later after 9/11, the disturbing images, loss of life and brave men and women on that day cannot ever be forgotten. That's what makes us Americans. We can never be shaken and always stand for our freedom, even under siege. On 09-11-2021, we must never forget.
In the 1980s, I worked Military Airlift Command flights to Bahrain, Turkey, Greece, Egypt, and more. In the 1990s, I worked United Flight 93 for more than two years. In the 2000s, my friends and colleagues fought in hand-to-hand combat with terrorists on airplanes and lost their lives.
My memories of Sept. 11, 2001 are forever intertwined with my memories of welcoming everyday people boarding an airplane in Newark, saying goodbye to Navy SEALs as they deplane in Bahrain, watching solders wait outside the jetway at Cairo West, standing next to females in the Middle East who were forced to wear dark clothing covering every part of their body and metal plates over their eyes so the only thing they could see was the ground, and the smiles and voices of United 93 flight attendants Sandy Bradshaw and Lorraine Bray.
9/11 is not a day I identify with as to where I was, but how it transformed me into who I am. Through the pain of 9/11, my identity as an American deepened my love for the ideals known to be American and the human rights for which America represents.
9/11 was a day of tremendous loss, overwhelming sorrow, and indescribable horror, but it was also a day of profound courage, selfless bravery, and ordinary people teaching us the meaning of hero. Both good and bad were set into motion that day. With my life, I choose to honor the good.
Now, in the words of Todd Beamer, "let's roll."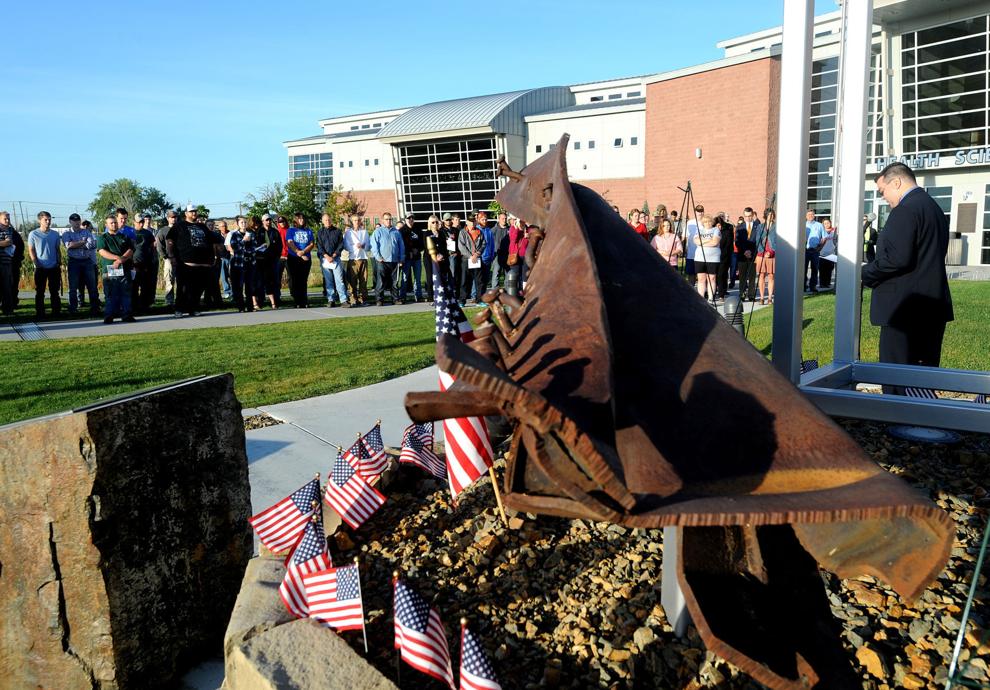 Where were you when …? How many of those events have I experienced? JFK's inauguration and assassination, the moon landing, the Challenger disaster, 9/11, and January 6, 2021.
Twenty years ago Fear came to live next door. Evil knew where we lived and worked and could attack us there. San Diego, where I lived, was a heavily-militarized, target-rich environment. The downtown open-air mall where I worked was a minefield of suspicious people forgetting a backpack on a bench (or deliberately planting an explosive device, depending on your point of view). An airplane in an unexpected place almost made me lose control of my car (some of the terrorists/ pilots took flight lessons in San Diego). My 50th birthday party a few days later became a small, relatively quiet home celebration, instead of being out on the town.
When audiences returned to the theatre, the sense of community between performers and patrons was just what we all needed.
Twenty years later, we just pulled our last troops out of Afghanistan after billions of dollars spent and thousands of lives lost. If anything, 9/11 helped prepare us to live in a world where anything can happen — good or evil; where our neighbors may or may not care about us; where the power of art to help us understand each other is more important than ever.
Russell Rowland, Billings
On Sept. 11, 2001, I was living in San Francisco, working at an ad agency. I usually took the train to work, but that day I was running late, so I drove. I have never been a morning television or radio person, so as I made my way to downtown San Francisco that morning, I was puzzled by the lack of traffic, especially for a Monday.
I was also able to find a spot in a parking garage much closer to work than usual. I don't remember seeing anyone on the street and I must not have, because if I had, it's likely something would have been said. Finally, about a block from our building, a guy I worked with came walking toward me. I didn't know him well, but it seemed odd that he was going in the opposite direction, so I asked him what was going on, and his answer made no sense. He said something about safety or security, but he was in a hurry, so I didn't follow up. I would later realize that he just assumed I knew what happened three hours earlier on the other side of the country.
Walking into the building to a large cluster of my co-workers gathered in front of a television was my first indication that something was seriously wrong. I made some joke about them trying to avoid work and seeing the look from that group of people finally made me realize that this was going to be no ordinary day.
Heather McDiarmid, Gillette, Wyoming
I remember the day very well. Waking up knowing I was officially a teenager. So excited to start the day. Living in Gillette we have no local news but was watching the Today Show on NBC that morning. They showed the first tower being hit. Then the second hit live. I remember yelling for my mom. I went to school and watched the Pentagon aftermath and the crash in Pennsylvania. It changed everything for everyone in different ways. Some didn't trust their neighbors anymore. Some clung onto family. I will never forget 9/11/2001, ever.
Jennie M. Bodine, Billings
Twenty years ago I lived and worked in Georgia. I was a residential care professional for Gate/Way Larc. We served those with developmental disabilities, which is still proudly do in Montana. In 2001, I distinctly remember just as vividly that day in infamy. I had taken a resident home and we went inside and turned on the news. In blaring contrast, we witnessed the devastating horror of the Twin Towers being blown into oblivion.
It seemed so surreal to witness. My mind could not wrap around what I was seeing. We both sat down and cried and prayed. That time was such a stark reality. Seeing the utter destruction was ineffable. The senseless and despicable acts of these terrorists assaulting our livelihoods and buildings was nothing short of a heinous, cowardly gesture designed to strike at the hearts of every American. No backbone. The audacity of them to desecrate our precious soil was nothing short of audacious. Yes, they knocked our buildings down but not our resilient spirit. We presented a united force not to be reckoned with.
These terrorists may think or believe they desecrated our land, but that is the furthest thing from the truth. We are America strong, united we stand.
I was a Marine deployed aboard the USS Kearsarge. We were at the tail end of our six-month deployment. Later I would return to that same ship and catch a ride to Iraq. So many lives lost since then, those killed on the 9/11 and many more in the years to follow.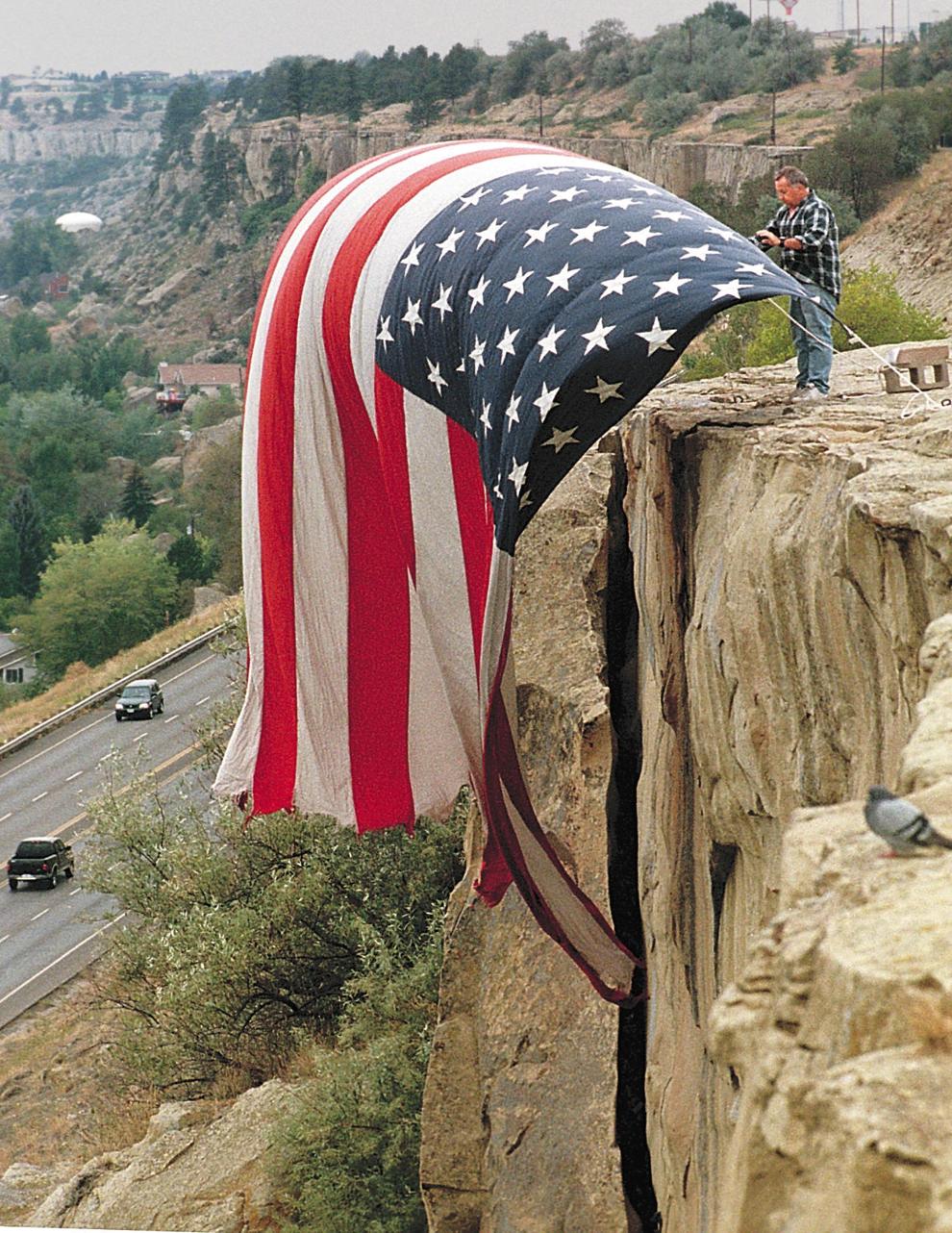 I was teaching a Rhodes Scholar class in Yellowstone Park. I was also the bus driver and there were about 35 people in our group. I insisted that we load the bus and do the tour as all flights were canceled and there was not anything we could do. When we stopped at Lake Hotel the group went to the lobby and viewed the news and the aircraft going into the Twin Towers on the special TV set up for them as TV and radio have sparse reception in the park. There were a few that had family in NYC and it was difficult for them.
I was in 5th grade when it happened. I remember going into school and seeing the TV on. I don't remember much about what I saw that day, only that I don't think I fully grasped what was going on.
My clearest memories from that time are of how things changed. I remember the back lot behind the National Guard building on Broadwater, which had a bunch of military vehicles parked in it, suddenly becoming nearly empty. I remember no longer being able to meet relatives at the gate when they would fly in here.
First time in a long time we all came together as Americans, not Republicans, not Democrats, not liberals, not conservatives ... Just Americans.
I was working that day. The business owner had a small TV in the office for us to watch. I remember feeling scared, a sense of disbelief and I wanted to be home with my family in case this is "the end" for us too. Watching the people running down the NYC streets, covered in ash, away from the towers was/is still indescribable.
In contrast to Jan. 6th, 9/11 was one of the more terrifying days of my life. That was a day the country was truly under attack. It was a day when there was a military presence in nearly every town. It was hard to say what was happening. We just knew we were under attack and thousands of people had died. But out of that we were a united country. Not at all like what we are today.
Woke up to 21 messages on my old Nokia phone. Had been working the night before. My girlfriend worked mornings and I worked nights. So I listen to just the most recent message and she's just bawling. "Please answer your phone, I'm so scared." So, I immediately check my EMS pager to make sure it's working, (back then EMS personal carried pagers). It's fine, no messages. Call her back. "America is under attack or something, Casey." "I just woke up, darlin', what? My pager and scanner aren't saying anything? "Turn the f'n TV on." I still remember it clearly. Tower two was just collapsing.
The feeling I had from day one was "controlled demolition" (commented on by Dan Rather and Tom Brokaw, until they were told to shush) and a coordinated attack of the most heavily guarded air space on the planet. Nineteen dudes with box cutters, who barely knew how to fly a plane, and were allegedly directed from a cave in Afghanistan by a man on dialysis tells me that the alleged attackers had quite a professional and deadly support structure behind them. Just a feeling I have never been able to shake.
What have we learned? I think we've learned how much we didn't learn at all, if even that much.
We spent 20 years on revenge, killing 100 times as many civilians as died in the 9/11 attacks. But, you won't hear about that. Foreign civilian casualties aren't really discussed in context here in the U.S. It seems we have a tough time being honest when it comes to our own history. And we did get Bin Laden, it just took rivers of innocent blood to do it.
We waged war, invaded countries, at least one we had no business being in, and had no plans on how to leave any of them. It took two administrations to finally disentangle us from Afghanistan, and already we have war hawks looking for the next fight.
We love our vets enough to make them combat vets, but not enough to just make them vets. We still haven't figured out how to take care of them after we break them. No different than before. About 20% of our vets are on public assistance and we can't even agree that investing in ourselves first, in building a better infrastructure for jobs, health and education is a better alternative than war for profit. What lesson did we learn there?
We did learn that properly motivated, the vast majority of Americans have no problem signing over their rights in perpetuity. Even as a segment of our population chants slogans about how wearing masks and taking a vaccine that will protect them is against their freedom and is just government control, voters keep voting in representatives that will renew the Patriot Act and its successor, the ironically named USA Freedom Act. And Homeland Security is still a thing, replicating existing services and expanding control at a substantial cost to tax payers. Did we learn a good lesson about the value of freedom vs control? I don't think so.
I don't think we've learned nearly as much as we should have.
The quiet was punctuated with, "Mom, turn on the TV!" Frightening images and the unknown left me anxious as our son left for high school.
Hubby John called from San Antonio, "Planes are grounded, so buses will transport conference attendees everywhere, but northwest." John's only choice was renting, ironically, a bright yellow Ford Escape.
It was late in the day when he finally "escaped" Texas, grasping at any news as the saga unfolded. Lights on the horizon indicated Denver, but the scant traffic belied that. John finished the drive to Montana in eerie darkness.
June, 2003, our son's graduation cap couldn't hide his floppy mass of curly hair. He, who once aspired to emulate Tony Hawk as a professional skateboarder, took scissors the next day and started snipping.
Two weeks later, he arrived at the USAFA boot camp for a duty-bound, challenging, four years.
If you ask our son, he will say a sunny September morning is what cemented that decision.
"Join the military, see the world." Lucky parents we are to have visited Guam; Florida where he met his wife; Germany; Texas where they're daughter was born; and Alabama where they added a son. We missed Okinawa and deployments to Afghanistan. Virginia is next.
Their kids, now 2 1/2 and 5 will explore wherever they are in the world and will know this story.
We burst with pride for our country, our freedoms, and our son, soon-to-be pinned lieutenant colonel, who unselfishly, like so many others, serves.
9/11/2001. I remember this date fell on a Tuesday. I also remember that, while the biggest news event in my life was unfolding before my eyes on TV, I wasn't a practicing journalist. (However, once a journalist, always a journalist.)
As that fateful morning began, I was starting my shift as a technical service specialist, employed by Wells Fargo and working in Wells' operations center on Overland Avenue on the West End of Billings.
I remember TVs blaring everywhere in the building. I had turned 50 that summer; most of my colleagues were in their 20s, and I doubt they had ever experienced as big a news event as this. Not that living through the assassination of John F. Kennedy in 1963, when I was 12 and a seventh-grader in Miles City, prepared me for the shock of seeing planes crash into the Twin Towers and the Pentagon, and then hearing about the bravery of passengers aboard Flight 93, who overpowered hijackers and forced that plane to crash in western Pennsylvania, killing all aboard.
Meanwhile, my late wife, Carolyn (who died of incurable brain cancer – glioblastoma – two years ago), was the head librarian for the Plenty Coups school system in Pryor. Carolyn told me that when she arrived at school, she immediately picked up the buzz: America has been attacked!
As I look back on 9/11, I recall growing up in the 1950s and hearing my father, a World War II veteran, talk about Pearl Harbor. Sept. 11, 2001, was our generation's Pearl Harbor. But, with the general lack of appreciation for history in the U.S. today, I wonder how many people nowadays try to make sense of the 3,000 lives lost that day at the hands of misguided zealots?
Note: Those listed without a hometown responded via Facebook.