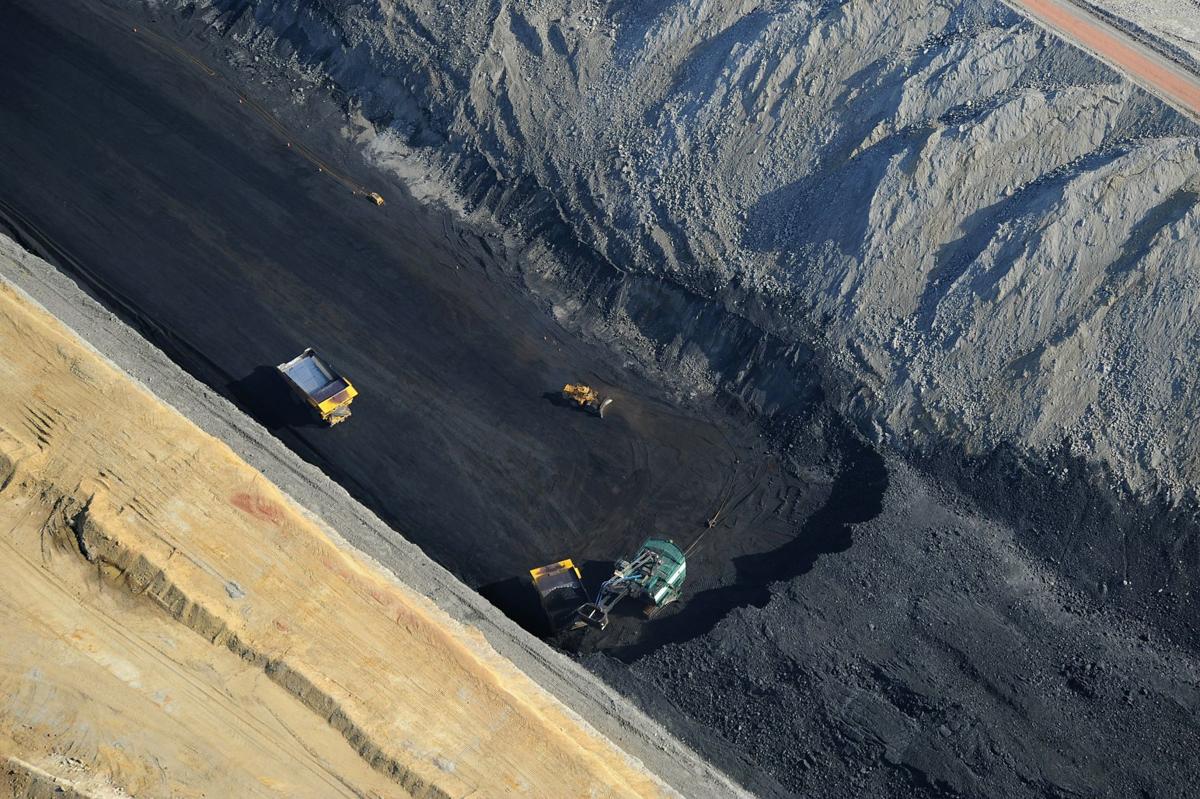 Montana's largest coal mine has been shut down over bonding issues with the state Department of Environmental Quality.
DEQ has denied an operating permit to Spring Creek Mine owner Navajo Transitional Energy Company. NTEC is wholly owned by Navajo Nation. There are concerns the tribe won't be backing mine bonds with its full faith and credit as NTEC takes possession of Montana and Wyoming coal mines it bought this month at a Cloud Peak Energy banrkuptcy auction.
Backing the mine bonds would require Navajo Nation waiving sovereign immunity, something it hasn't done and continued to debate doing even as NTEC sought DEQ permitting this week. The company has sent most of its 300 Spring Creek workers home until the dispute is resolved, though it didn't say when that might be.
Without that waiver of tribal sovereign immunity, it becomes difficult for regulators to sue over any problems at Spring Creek or to collect for environmental liabilities.
Shaun McGrath, DEQ director, said NTEC hadn't responded to Montana's sovereign immunity concerns until late last week. Those concerns remained unresolved as NTEC assumed control of the mine Wednesday.
"A bit of the challenge we have is unfortunately NTEC engaged with us over the sovereign waiver issue just last week," McGrath said, adding, "We have every expectation we're going to work through these issues."
NTEC put onus on DEQ to permit the mine and keep Spring Creek workers on the job.
"We are shocked and disappointed that the State is taking this position and putting the future of Spring Creek at risk," said Tim McLaughlin, NTEC chairman, in an announcement Thursday. "We have done everything in our power to ensure the State that we will operate under their laws, but we simply cannot consent to a full waiver of the rights preserved in our treaties — to do so would put the foundations of Indian Country at great risk."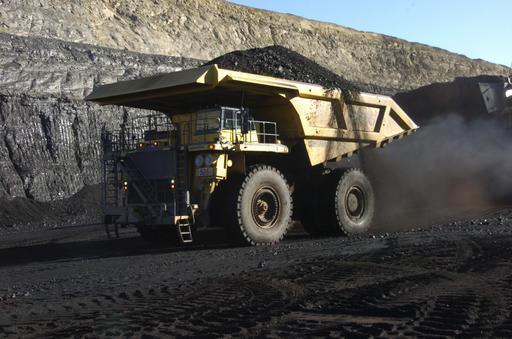 Meanwhile, lawyers for Navajo Nation are raising concerns about the tribe's financial risk associated with NTEC's new mines. The Gallup Independent reports that the Navajo Department of Justice and Navajo Nation controller are concerned that reclamation bonds for the mines present a $1 billion risk for Navajo Nation if NTEC can't cover reclamation costs. That money would be owed to surety companies.
Navajo Nation has backed NTEC's purchases in the past. In 2013, the Navajo Nation Council voted to use the nation's full faith and credit to secure bonds for Navajo Mine, NTEC's first mine purchase.
At a meeting Wednesday, some council members accused NTEC of attempting to use that limited 2013 waiver of sovereign immunity as a "back door" to assure surety companies Navajo Nation would secure bonds for Cloud Peak assets, also. Council members debated driving home the point to NTEC that the tribe won't be automatically backing bonds for new mine, without two-thirds majority approval from the council.
Like DEQ, the Navajo Nation Council faced the suggestion that it would be responsible for mine closures if it didn't play ball. Councilman Carl Slater wasn't persuaded.
"We as a nation need to assert ourselves. For too long we've just indulged in scare tactics and rolled over. That's not right. Because business and industry look at us and they look at the decisions that we make. And they know that they can back us into a corner and force us to make a hasty decision," said Slater, during Wednesday's video streamed session.
"We cannot be on the hook for this acquisition, to ensure that several hundred people in Wyoming are still employed," he continued. "Our backstopping, our commitment with our financial resources needs to be on the reservation and for our people."
The council debate played out as NTEC took control of Spring Creek and two Wyoming assets, the Cordero Rojo and Antelope mines. The Wyoming mines continued operating Thursday, in part because Wyoming allows mining companies to "self-bond." Montana requires mining companies to be insured by federally recognized surety companies.
In Sheridan, Wyoming, the closest city to Spring Creek mine, miners were contacting state Rep. Cyrus Western, asking him to do anything to keep the mine open. Most of the Spring Creek mine workers live in the Sheridan area, said Western, a Republican. It's Sheridan that will feel the economic blow of a long-term closure.
"All the employees got an email saying 'the permit transfer has been denied and you've been furloughed until further notice,'" Western said. "I think there's a lot of disbelief. It's been green lights all the way in Wyoming, and this is a huge shock, because Montana's permitting process is different."
Announcing the Spring Creek shutdown Thursday, NTEC said it had agreed to a partial waiver of sovereign immunity, allowing the mine to be regulated under Montana law, but that wasn't enough. After sovereign immunity is waived, the bonding issue still has to be resolved.
The Navajo Nation Council adjourned Wednesday without deciding what to do about using the government's credit to back bonds for Cloud Peak assets. Council members directed tribal attorneys to research the matter ahead of a council vote within 30 days.
Spring Creek Mine is located in southeast Montana, about 35 miles from Sheridan. The mine produces 10 million tons of coal a year from a coal seam 80 feet thick. Its customers are in the Northwest and Midwest, according to data provided by former owner Cloud Peak Energy. It was Cloud Peak's best positioned mine for exporting coal to the Asian power plants by way of Westshore terminal in British Columbia.
The non-union mine is just outside the Crow Indian Reservation. In addition to buying Spring Creek, NTEC has development rights to the proposed Big Metal Mine, to which the Crow hold the mineral rights.
Crow Tribal Vice Chairman Carlton "Duke" Goes Ahead has written Montana Democratic Gov. Steve Bullock on NTEC's behalf, asking "the State of Montana maintain consistency in its relations among tribes and extend NTEC the same comity and respect it has shown to tribal nations located within the state."
Be the first to know
Get local news delivered to your inbox!