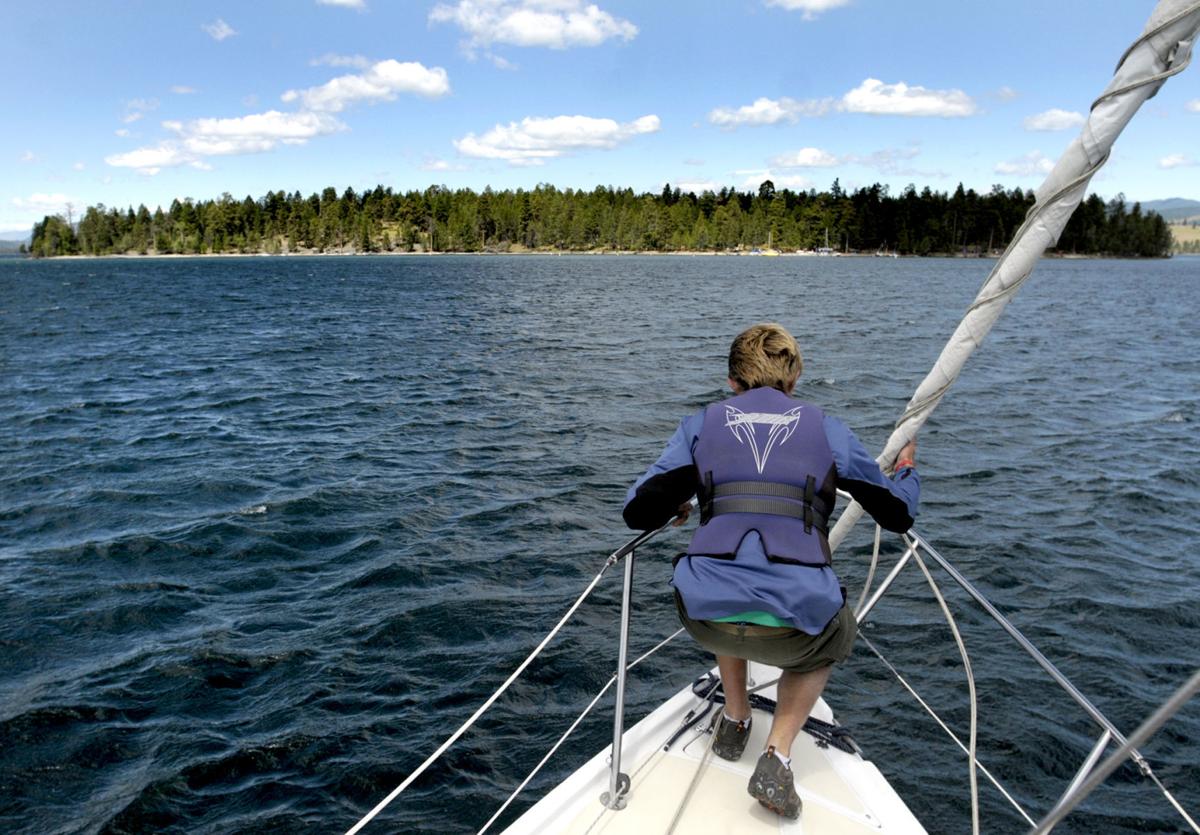 The one-year window Montana lawmakers opened to give child sex abuse survivors a chance to bring old claims is closing soon, and a flurry of lawsuits is hitting the courts.
Adults who were abused as children have until May 6 to bring claims otherwise barred by the statute of limitations. The Montana Legislature created the window in 2019, prompted by news of a lawsuit against James "Doc" Jensen, a Miles City high school athletic trainer who abused dozens of boys while working with the district between the 1970s and 1990s. 
After May 6, various restrictions are reinstated on which claims can be brought. Factors include age of the victim, and whether the abuser is still alive. 
On Friday, two sisters sued in U.S. District Court in Billings, accusing the Jehovah's Witness Church of failing to act after Bruce Mapley Sr. and Gunner Haines admitted to sexually abusing them in the 1970s. Mapley and Haines confessed to Martin Svensen, senior elder of the Hardin congregation, who investigated the allegations, "and was himself engaged in serious sexual abuse of children," according to attorneys with the Missoula law firm Meyer, Shaffer & Stepans.
The church temporarily relieved the men of their duties but reinstated them within a year, attorneys say. And while church elders told the congregation that the men had committed a wrongdoing, they gave no more information, the attorneys say, and the abuse continued.
On Wednesday, three men filed individual lawsuits in state court in Great Falls, echoing a flurry of other plaintiffs around the country who say the Boy Scouts of America turned a blind eye when troop leaders abused them. Assistant Scoutmaster John McBride in Libby, Camp Director Gary Greff at the Grizzly Base Camp and K-M Scout Ranch, and leader Roger Maddox, of Great Falls are all named.
One of those plaintiffs, 57-year-old Chris Ford, said the ability to make a claim now will help him heal. He didn't talk about it for decades, after telling his parents when it happened.
Ford hopes the lawsuit leads to more information about the scope of the cover-up.
"I want to know just how prolific the abuse was," Ford said. "You know, I just thought mine was an isolated case, and come to find out there are hundreds of thousands of potential victims."
Also on Wednesday, Freedom Church Assembly of God was accused in a lawsuit filed in state court in Billings of allowing former pastor David Harvey to groom a 15-year-old in his church office, setting the stage for later sexual assaults that took place at Harvey's home, according to the lawsuit.
The boy's mother reported the abuse to senior pastor Sam Benson, but the church did not follow up with any reports to law enforcement, child protection workers or other authorities, according to attorneys John Heenan and Joe Cook. 
Heenan, who also represented plaintiffs in the Jensen case, said he hopes anyone still considering bringing a lawsuit under the one-year window does, "so they can protect their rights." They have one week.