Fifty years after astronaut Neil Armstrong became the first human to set foot on the moon, teams of Montana students competed near Helena to re-create the lunar landing using drones and remote control technology at a major NASA hosted competition.
The challenge required students to re-create the Apollo 11 landing by using a drone to fly in a replica lunar lander. They must then program a robot on the fly to traverse a simulated lunar surface course, retrieve rock samples, which get flown out by the drone.
Friday's competition was among 10 high school teams. The winning team, Helena based Fusion Robotics, will receive a $6,000 trip to the Johnson Space Center in Houston.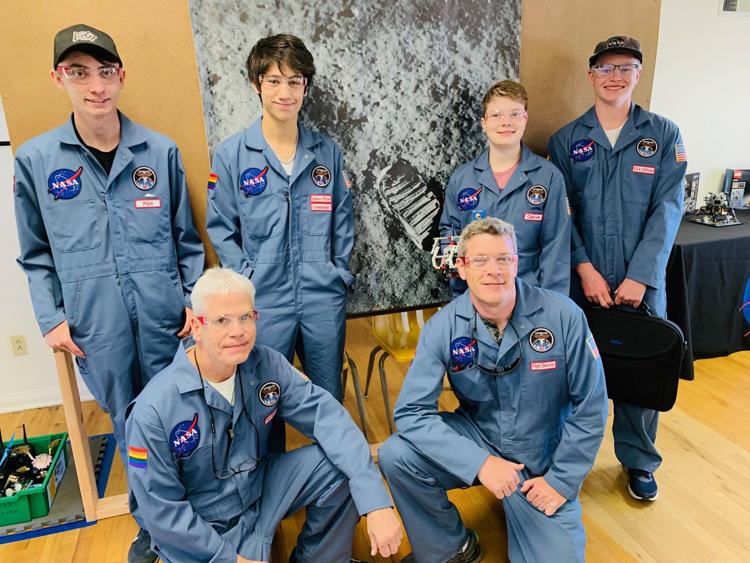 Today 20 teams of middle school students will compete for a $6,000 trip to the Kennedy Space Center in Cape Canaveral, Florida, the launch location for the Apollo 11 mission.
You have free articles remaining.
At the end of the weekend a $6,000 trip to the Jet Propulsion Lab in Pasadena, California, will be given to a team chosen by the judges.
"This is huge for us, we have been offering teacher training and science camps," Ryan Hannahoe executive director of the Montana Learning Center said. "Hosting this competition puts us on a national platform."
The Montana Learning Center is one of 14 nationwide science institutions to be selected for the competition, which according Hannahoe, is a major landmark for the science, technology, engineering, arts and mathematics (STEM) institution that's been providing immersive educational experiences since the 1980s.
"For us it's about shining a light on these kids, the great work they do and STEM education," Hannahoe said.