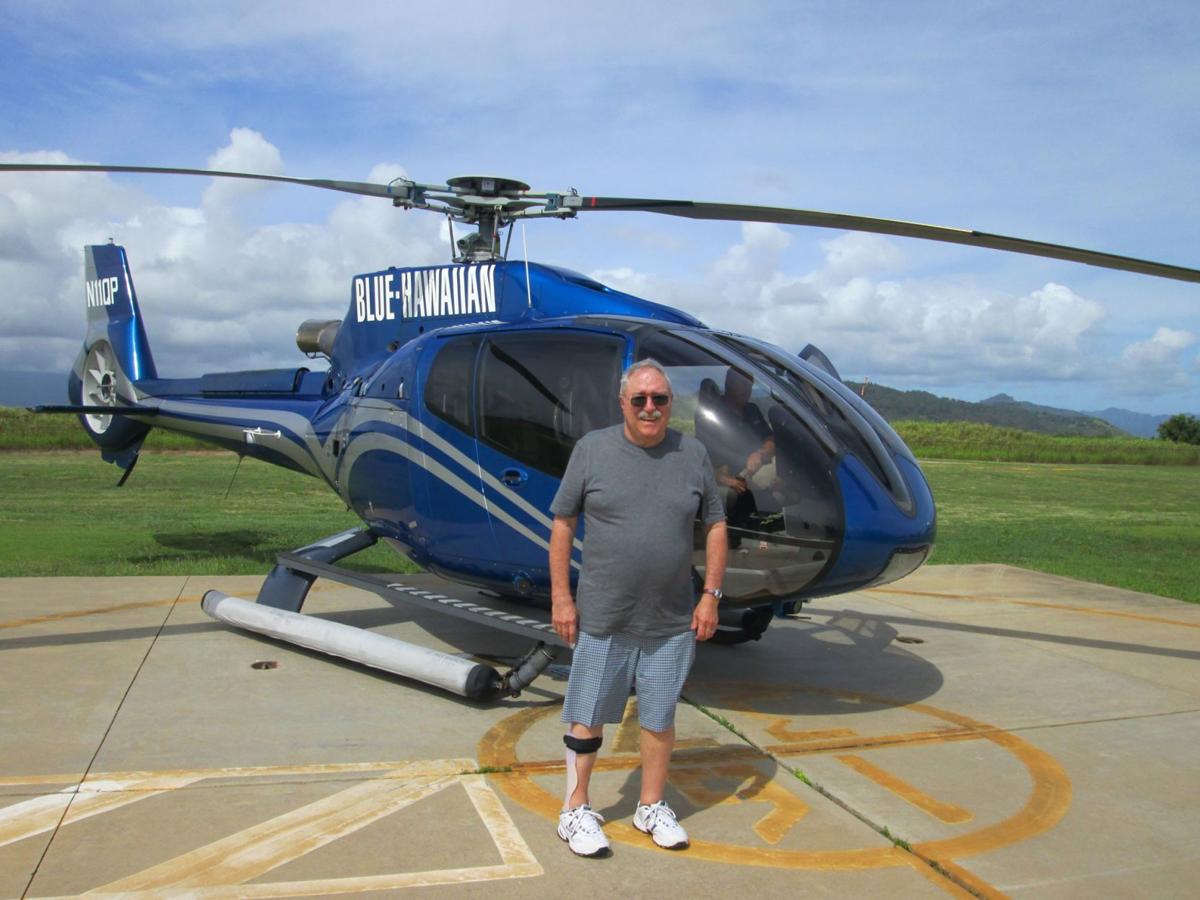 The last time Jim Tomlin, 77, saw his wife, Marcia, he was being loaded into an ambulance at their home at Bull Lake south of Troy, where he had begun feeling feverish and confused, and suffering a persistent cough Monday evening.
Having just returned from a California vacation as that state went into lockdown, health care workers were concerned it could be COVID-19, and wouldn't let his wife ride along, in hopes of preventing any further infections.
His son, G. Scott Tomlin, documented on social media the stress, the waves of hope and the crushing loneliness suffered by his father as he succumbed to the pandemic. A Facebook post Thursday night, just hours after his father died, has been shared more than a thousand times. On Friday, Tomlin recounted the experience to the Missoulian, in hopes people will take the threat of the virus seriously, even in a rural place like Montana's northwestern corner.
"It's just one man, but I know it's affected at least the 1,200 people who've shared it (the post) so far," he said. "It'll affect the thousands he knew and thousands he didn't know. To think this virus is not going to affect you is a misnomer. You will know someone who dies from this."
His father was rushed to the hospital in Libby just after 6 p.m. on Monday evening, where he was immediately quarantined as a host of tests, including a COVID-19 screening, were performed. As all of the rapid-screening tests came back negative, he was kept isolated while doctors awaited the results of the COVID-19 test.
Nonessential personnel and visitors were barred from being with him at the hospital. Local family — as well as those, like his son, scattered across Washington state, which was already under a statewide shelter-in-place order — were left waiting to hear occasional updates from Jim's wife Marcia. He was given oxygen, which eased his confusion, and things were looking up by the end of Monday, his son said.
Because Libby is a hotspot for lung diseases due to the past asbestos mining there, Jim Tomlin was under the care of a highly trained respiratory specialist, his son said, leaving the family relieved by the high level of care he was receiving.
On Tuesday, his wife was able to talk with him on the phone, after which she reported to family that he seemed upbeat. His son said they were still hopeful he might pull through, as they continued to wait for the results of his COVID-19 test.
But Jim Tomlin's confusion came back strong on Wednesday morning, forcing doctors to restrain him as he tried to leave his bed and remove his oxygen supply. After declining the option to call his family, doctors updated his wife, leaving the family worried that the isolation and confusion were taking a toll on their father. That night, his COVID-19 test came back positive.
"By far the worst part of this is the isolation these people have to live in for the final days, and the lack of infrastructure to communicate with them," his son said. "Fortunately the family is well connected through the internet and Facebook, so we were able to chat, but not being able to see him or hear his voice before he died was really hard."
Despite efforts to isolate his family and other contacts once he was taken to the hospital, the Lincoln County Health Department confirmed Friday that two more cases were confirmed in the county, both related to Jim Tomlin's case.
His condition began slipping, doctors reported to the family, so he was driven to Kalispell where he could be put on a ventilator.
In a medically induced coma, being kept alive by a machine just three days after returning from a desert vacation, doctors said he had a 5% chance of making it out alive. His wife made the call on Thursday to end his fight, Scott Tomlin said. His Last Rites were read to him over the phone, and his wife spoke through the phone one last time to tell him his family loved him.
"It doesn't matter if you're in Troy, Montana, or in Seattle or New York, you have to isolate until we figure out how to deal with this," Scott Tomlin said. "How many intensive care units does Libby have? Two, maybe? Kalispell, maybe 10 at most. That's just not enough and once those are full, these people will die and they will die quickly. It can be avoided to some degree if we all do our part."
Concerned about COVID-19?
Sign up now to get the most recent coronavirus headlines and other important local and national news sent to your email inbox daily.