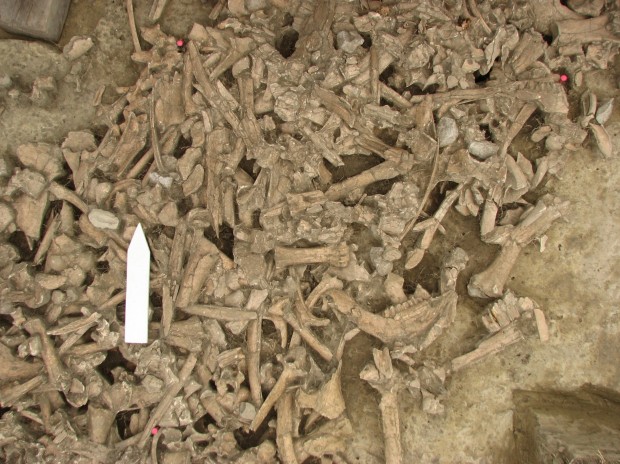 Probationary sentences and orders to pay thousands of dollars in restitution were handed down Wednesday to three men caught in an investigation into fraud at the Crow Tribe Historic Preservation Office.
They were the first of seven defendants in a case that federal prosecutors say involved $500,000 in double billings and billings for hours not worked by monitors on archaeological projects.
Larkin Troy Chandler, 46, and Mark James Denny, 33, both former employees of the preservation office, pleaded guilty in January to counts of theft from an organization that receives federal funds. (The National Park Service provides grants for historic preservation offices.)
U.S. District Judge Richard Cebull departed downward from a sentencing guideline range of 6 to 12 months in federal custody, saying the range was too high. The U.S. Attorney's Office agreed that both defendants were good candidates for probation.
In separate hearings, each was sentenced to five years of probation. The judge said that would give them time to repay money they collected illegally. Restitution of $44,546 was ordered for Chandler, and Denny will be responsible for $73,046.
Cebull told both men that if they repay the restitution before their probationary sentences are complete, they can petition the court for an early release from federal supervision.
Other charges against them in the indictment were dismissed.
The third defendant, Frederick Paul Deputee Jr., 25, pleaded guilty to a charge of larceny filed in a separate court document. The indictment against him has been dismissed. He also received five years of probation, but was ordered to pay just $6,130 in restitution.
He was accused of stealing from GCM Services, a subcontractor hired by Westmoreland Resources to do archaeological work in advance of a planned expansion of its Absaloka coal mine at Sarpy Creek.
Deputee was not a preservation office employee, but is the grandson of former preservation office director Dale Old Horn, 67. The government contends that Old Horn, also a defendant in the case, hired mostly family members to serve as archaeological technicians to monitor construction and other developments on the reservation. Their job was to ensure that areas of cultural and historic importance were protected.
The indictment charges that Old Horn instructed companies working on the reservation to pay the monitors directly, sometimes up to $400 a day. They were collecting money for the same work from the tribe's preservation office.
Monitors also billed for far more hours than they actually worked, the government charges.