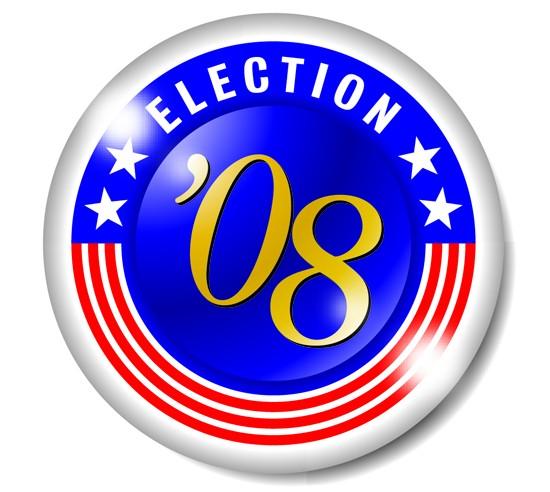 HELENA - From Glasgow to Trout Creek, some of the hardest-fought political races in Montana are coming down to the wire, and control of the 2009 Legislature hangs on the outcome.
About a dozen or so "swing" legislative races will tilt party control of the Montana House and Senate to Demo-crats or Republi-cans - or maybe leave one or both houses in a dead-even tie.
These races don't get much political ink. But they're being closely watched and waged by state politicos and party leaders, who know the final outcome may be decided by a handful of votes in some of these key districts.
"You'll see several races decided by less than 100 votes," said Erik Iverson, chairman of the Montana Republican Party. "It's every bit as competitive as it was two years ago."
Democrats hold a 26-24 edge in the Senate right now, while Republicans are clinging to a 50-49 edge in the House, with one Constitution Party member.
The numbers almost certainly will change with the Nov. 4 election, although the margins of party control should be slim, no matter who ends up on top.
Majority control is an important political advantage for party that wins, for the winner gets to choose committee chairs and control the flow of legislation at the 2009 Legislature.
In the state Senate, Republicans are thought to have an excellent chance to wrest control back from the Democrats for the first time since 2003. Four Democratic-held seats in conservative-leaning areas are "open," meaning they have no incumbent, giving Republicans good opportunities to pick up seats.
These are Senate District 2 in the Flathead Valley, SD7 in western Montana's lower Clark Fork Valley, SD10 in Cascade County and SD18 in northeast Montana.
Sen. Lane Larson, D-Billings, also faces a stiff challenge from broadcasting personality Taylor Brown of Huntley in SD22, which stretches from Billings to Miles City.
"I think if the election were held today, Republicans would take control of the Senate," Iverson said last week.
In the House, Democrats like their chances, because they probably have fewer vulnerable seats to defend.
"In a normal year, Republicans take out one or two of our incumbents, we take out one or two of theirs, and it's been won in the open seats," said Kevin O'Brien, spokesman for the state Democratic Party. "We're not measuring any curtains yet, but (Republicans) have been unable to put many of our incumbents in danger."
Most of the battleground House seats are in northwestern Montana and the Billings and Bozeman areas - although the state's 100 House races always serve up some surprises on Election Day. If Democrats win the House, it would be the first time since 1991.
Democrats are running primarily on what they say are the successes led by Democratic Gov. Brian Schweitzer, such as increased education funding and energy development.
Republicans are saying they can be even more aggressive on energy development - and who will be more vigilant about state spending, criticizing the Schweitzer administration and Democrats as going too far in the past four years.
A wild card in the legislative races this year is voter turnout and the question of whether some of the Democratic surge during the June primary election will carry over.
O'Brien said with the help of presidential candidate Barack Obama's campaign, Democrats have signed up hordes of new voters that they're hoping will come out and vote Democratic: "We have more boots on the ground and will be able to turn out our supporters to win races up and down the ballot, in all corners of the state."
Republicans say they have a pretty good ground game as well to register and turn out their voters.
"We try and register people we believe have a propensity to vote Republican," Iverson said. "Ours is a much more targeted approach. We're more of a rifle approach, while (Democrats') is more of a shotgun."