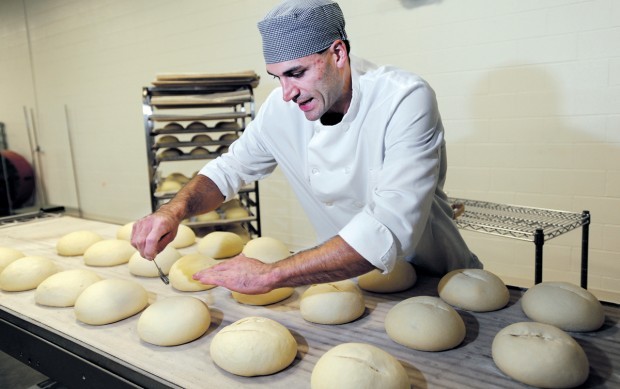 Wheat's yearlong downward profit spiral may have ended last month, according to economists and producers who see payments improving for Montana's largest industry.
The improved outlook comes one month after the average price for Montana wheat hit its lowest point in three years. Grain prices skyrocketed in 2008 to five times the normal rate, in some cases. The high gave Montana its first $1 billion wheat crop just as the national economy was turning nasty. But the hangover has been dreadful.
"I'm pretty sure when we get the October numbers (September's) prices will more than be erased," said Dave Buschena, agriculture economist at Montana State University in Bozeman.
Farmers' favor
Several things are working in the farmers' favor, Buschena said. Wheat production this year is down 11 percent from 2008, helping erase a global glut. The U.S. dollar's value is again weakening against the currencies of key buyers. And countries with second-tier economies, which helped boost U.S. wheat sales the last two years, could be in a buying mood again when the next harvest rolls around.
The opposite was true in fall 2008 when the dollar strengthened against other currencies and the subprime-mortgage crisis ripped the chair out from under the global economy.
Wheat prices had been on a roller coaster since October 2007 when prices jumped $1.33 a bushel in one month. That jump, spurred by concerns over global grain scarcity and trader speculation, was the largest single month increase in Montana grain prices since 1910, according to the National Agriculture Statistics Service. Average monthly sales prices continued to rise until May 2008, peaking at $10.20 a bushel. That amount was roughly half of national grain prices, which peaked earlier that year when few Montana farmers had grain to sell.
Recent falling prices have been equally historic. The average sale price for Montana wheat fell $1.12 a bushel from August to September, the largest monthly drop, measured in dollars or percentage, in NASS' 99 years.
The cost of growing the 2009 crop was pretty high.
"Fertilizer and fuel, those inputs at the time we planted, in the fall of 2008, were at all-time levels. So, we're caught in a dilemma there," said Rollie Schlepp, Montana Farmers Union vice president.
Covering costs
September's $4 prices aren't enough to cover the costs of growing the crop for many farmers, Schlepp said. Those who grew wheat on rented land, or are saddled with machinery payments, are going to fall short.
The average price is also buoyed by payments for spring wheat. Winter wheat payments fell 32 cents below the average. The difference on a farm with 5,000 acres of grain is more than year's wages from a job in town.
Wheat was in abundance this fall, but its quality measured in protein was ordinary. Farmers with protein levels of 11 percent or less were looking at prices in the $3 range last month. In southern Montana, even with prices improving in October, ordinary wheat payments are still below $4 a bushel.
There was a lot of winter wheat with protein levels less than 12 percent this year, according to the Montana Wheat and Barley Committee. Spring wheat in some regions produced 14 percent protein levels, but the norm was lower. Those levels are important to foreign buyers, particularly Asian countries which consume roughly 80 percent of Montana's wheat. Asian noodles, the No. 1 use for Montana wheat crop, need medium-protein, high-gluten grain.
But there's wheat that stays in state, also. Stella Ziegler, who buys Montana spring wheat for Stella's Kitchen and Bakery in downtown Billings, said flour prices aren't following grain payments back to 2006 levels.
"They've come down, but they've never come back to what they were before," Ziegler said.
Stella's buys cleaned whole grain from a local farmer and grinds flour fresh. Processing drives the price up to $15 a bushel, Zeigler said. Prices for the ground flour she buys have been flat recently. The U.S. consumer price index shows bakery products prices down 1.7 percent for the previous six months.
For farm-to-market bakeries, like Grains of Montana, which grows the wheat it grinds on a family farm in Nashua on the Montana Hi-line, lower flour costs haven't been beneficial.
"Prices have been flat. We haven't seen much movement yet, but on the farm we haven't seen very much movement yet" said Kyle Nielsen, Grains of Montana owner.
Nielsen too hasn't seen flour prices return to pre-wheat-boom rates. Grains has been paying $13 for a 50-pound flour bag the last few months. Before grain prices rocketed to $21 a bushel in early 2008, the business was paying $9.50. When the boom was on a 50-pound bag of flour cost $33.
Grains is primed for growth, with a 10,000-square-foot commercial bakery newly completed last fall on Billings' South side. Its restaurant in the 900 block of Grand Avenue has a regularly full parking lot. Its pastries are sold at City Brew Coffee shops across the state. Albertsons sells its bread and might stock more.
Still, the Nielsen family would rather see better grain prices for its Nashua farm, which still sells most of its 300,000 bushels elsewhere.