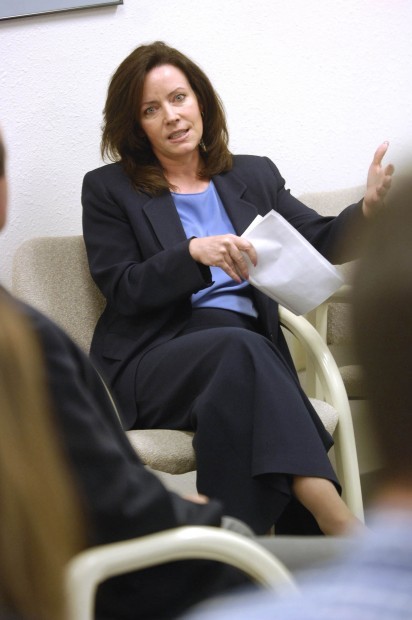 HELENA — Montanans looking to improve their computer and software skills in an effort to find work — or find better work — can do so for free through a program that went live Thursday and is presented by the state and one of the world's computer giants.
Working through the Department of Labor and Industry, Microsoft Corp.'s Elevate America program will provide free online classes and certification to thousands of Montanans in basic programs like Microsoft Word and Excel as well as higher-level information technology certifications.
"This is an opportunity, not only for Montana's youth, but for a lot of people going forward after a tough economic time," said Labor and Industry Commissioner Keith Kelly.
Through Labor and Industry's website at Jobs.mt.gov, Microsoft is making available more than 5,000 vouchers for various courses: 2,500 courses for Microsoft e-learning courses, 2,500 more for business certification courses and 625 vouchers for access to selected advanced information technology professional courses.
Tori Locke, Microsoft's Western Region general manager for state and local government, said more than half the jobs in the country today require some computer skills, and that figure will rise to 75 percent in the
"We truly believe technology can have an impact on economic growth and individual opportunities," she said. "These vouchers are to enable basic level IT skills, but there are also opportunities for IT professionals and developers to gain certifications and further their careers."
Montana becomes the 20th state to take part in the Elevate America program since the company rolled it out around a year ago. Locke said unemployment rates are in double digits in all the other states that have gone live with the program so far.
The vouchers are available for 90 days, or until they're all claimed. Once a voucher is activated, the person has a year to complete the course. Anyone with a valid e-mail address can register.
Locke said that in other states, around 70 percent of the people accessing the vouchers were unemployed, and 60 percent were women.
After completing the coursework, those who sign up for classes take an exam at a Microsoft Certiport location to earn their certification. That looked like a deal-breaker at first, since there were only a handful of Certiports in the state. But Microsoft worked with the Montana State University Extension Service to establish temporary Certiports in every county in the state. Those Certiports will expire when the vouchers do.
More information on the Elevate America program is available at Jobs.mt.gov.