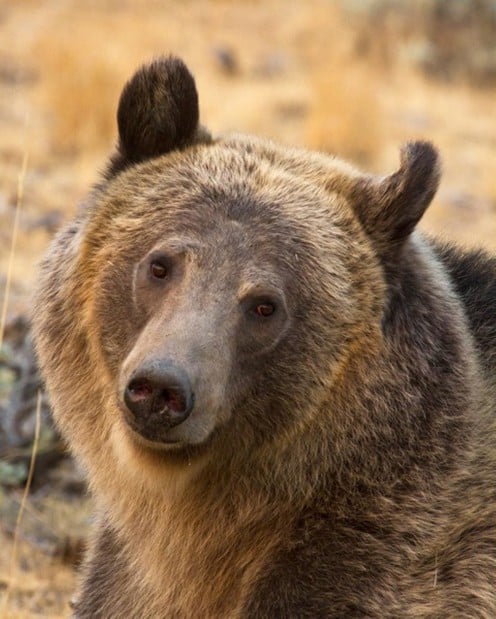 A female grizzly bear and her cub, who have been killing cattle southeast of Red Lodge since July, were captured this week. The adult female was euthanized.
Shawn Stewart, Fish Wildlife and Parks wildlife biologist in Red Lodge, said officials confirmed that the female killed six cows and calves on a ranch in the Bear Creek Basin southeast of Red Lodge this summer. She is suspected of killing four additional cows.
The 5-year-old, 360-pound female was captured and tagged in 2008 as a yearling in Wyoming, just south of the Montana border, when her mother was caught killing cattle. Because of her history with depredation, there is no place in the northern Yellowstone ecosystem that she could safely be released, Stewart said. As a result, the female was euthanized. Her hide and skull will be used for education.
The cub is being held by FWP awaiting an opportunity to send it to a zoo. Because its mother and grandmother had a history of depredation, it is unlikely to be released into the wild, Stewart said.
The bears were trapped southeast of Red Lodge in a rolling sagebrush pasture on private land that traditionally is not considered grizzly habitat.
Biologists first noticed the bear and confirmed reports of depredation in the Bear Creek Basin on July 15, Stewart said. They have been trying to capture the bear since.
FWP and USDA Wildlife Services collaborated on the effort.
Be the first to know
Get local news delivered to your inbox!