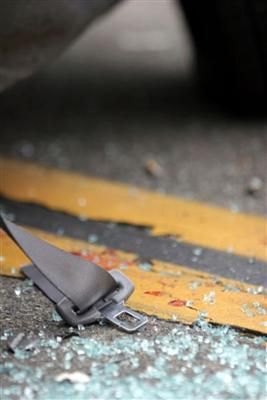 Officials have identified the man killed Monday in a rollover crash near Glendive as Kip Anderson of Circle.
Anderson, 52, was pronounced dead at the scene of the single-vehicle crash, according to Dawson County Deputy Coroner Tyler Silha.
Driving westbound in a Ford pickup truck Monday morning, Anderson drove off the edge of U.S. Highway 200 when he was about 20 miles west of Glendive, according to the Montana Highway Patrol's incident report.
His vehicle struck a utility pole, and it rolled multiple times before coming to a rest on its wheels, the report states.
Anderson was not wearing a seat belt, and was ejected from the vehicle during the crash, MHP Trooper Joel Gramm said Wednesday.
A dog riding in the truck was also injured and had to be euthanized by a veterinarian, Gramm said.
There were no other passengers in the vehicle.