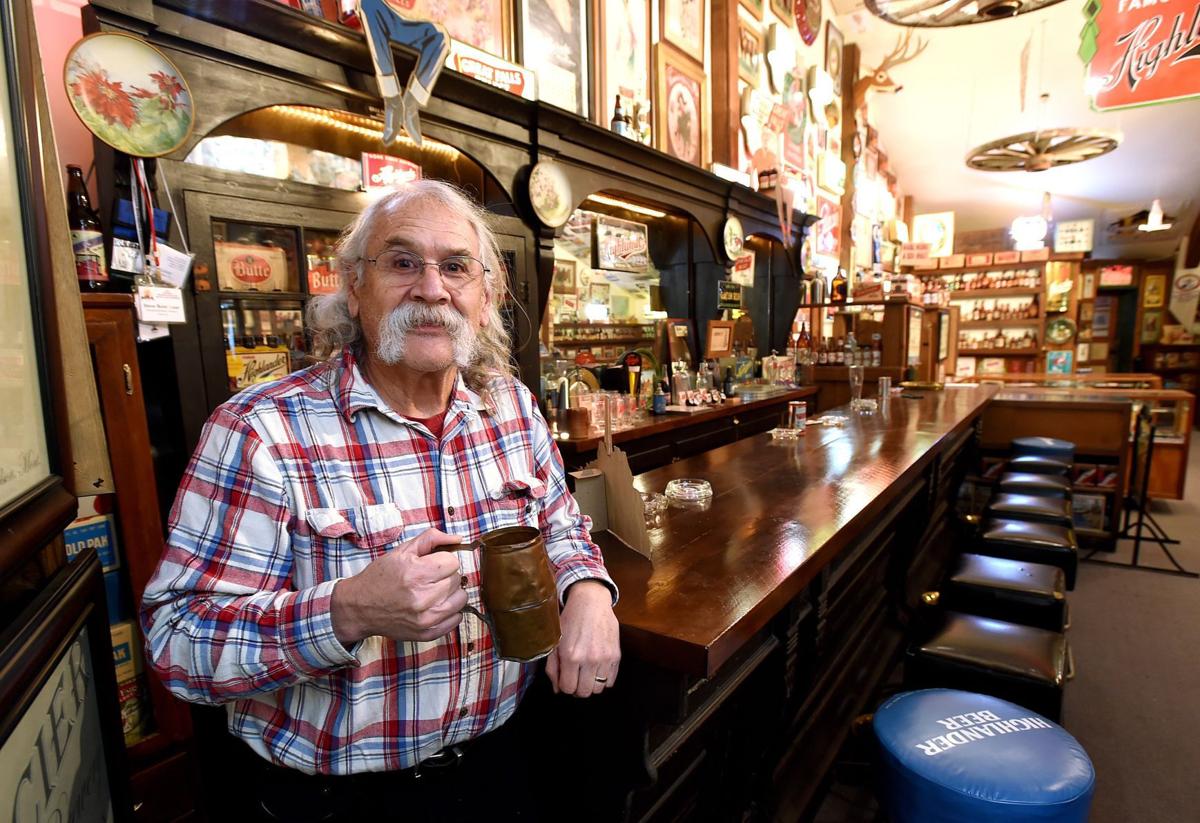 Steve Lozar isn't in the beer business, but chronicling Montana's beer business has turned into his life's work.
"I grew up always around beer," Lozar said. "We kids always had beer when we were little and it was not a taboo thing."
His lax attitude toward the beverage continues today. The workers in his Polson printing shop are allowed a few beers per shift. The building contains a bar area, and on any given day visitors can find hundreds of empty beer bottles and cans.
Those empties didn't accumulate during a weekday party or a month's worth of lunch breaks. They have been collected over decades and represent more than a century of brewing in Montana.
Beer historian
Lozar's collection of Montana brewing memorabilia began with a few discarded promotional items. Today he has branded thermometers, pens, tap handles, even a hand broom umpires use to sweep home plate. Bottles, cans and posters cover the walls. Some of the labels are familiar, others are from brands that only existed a short time and are long forgotten. The collection has outgrown the top floor of the business and Lozar rotates items in and out of the museum periodically.
In addition to owning his own business, Lozar is a trained anthropologist and historical researcher. He has spent countless hours digging through old newspapers and documented large portions of the state's brewing history. He's compiled binders of the brewery ads, many of which contain racist and sexist messages that were socially acceptable at the time. His work and collection is on display for the public at his private museum in nearby Polson.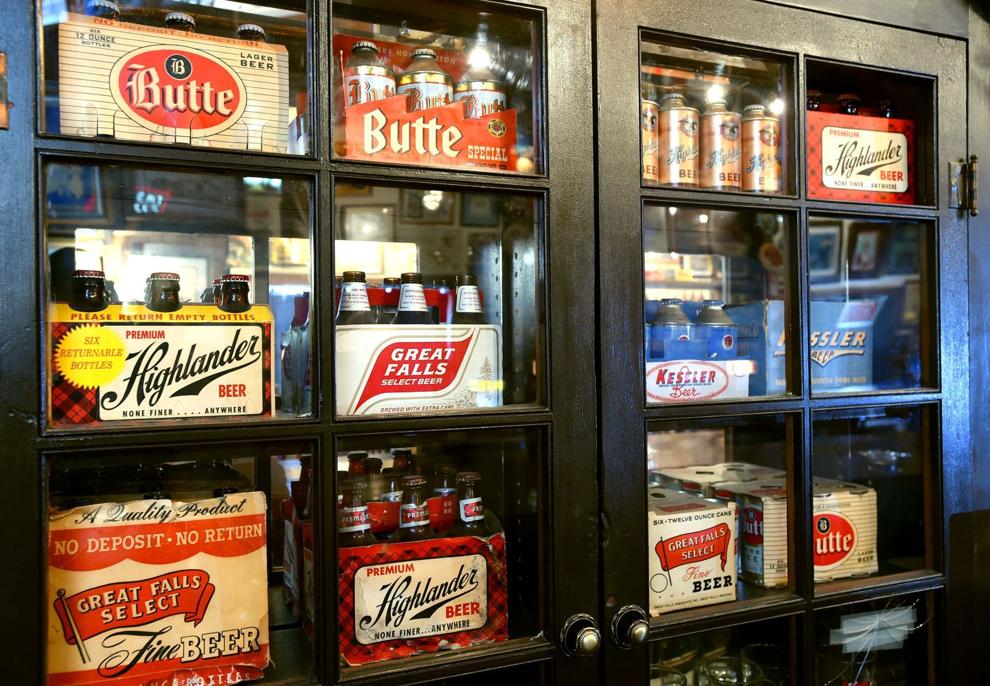 Lozar doesn't advertise or charge visitors. He just wants to share a piece of Montana's past with people who appreciate it.
Michael Fox, curator of history at the Museum of the Rockies, presents a monthly lecture series titled Hops and History focusing on Montana. Fox said Lozar is one of just a few individuals in the state compiling artifacts and preserving Montana's beer culture.
Fox said most of the people involved in keeping that history are craft brewers. The scale of their operations also reflect the small breweries born when Europeans began settling here.
"It's different (than other states) because really the first communities that were formed in Montana were mining camps and usually the second or third building built in a camp was a brewery," Fox said.
A thirsty workforce
According to Lozar, beer carried a short life before the process of pasteurization was developed and had to be produced locally. Beginning in about the 1860s, every mining town and logging camp in Montana had its own brewery. Lozar estimates the state was home to 200 or so different breweries during this time. However, the count is complicated by the frequency many brewers moved from camp to camp as fortunes changed.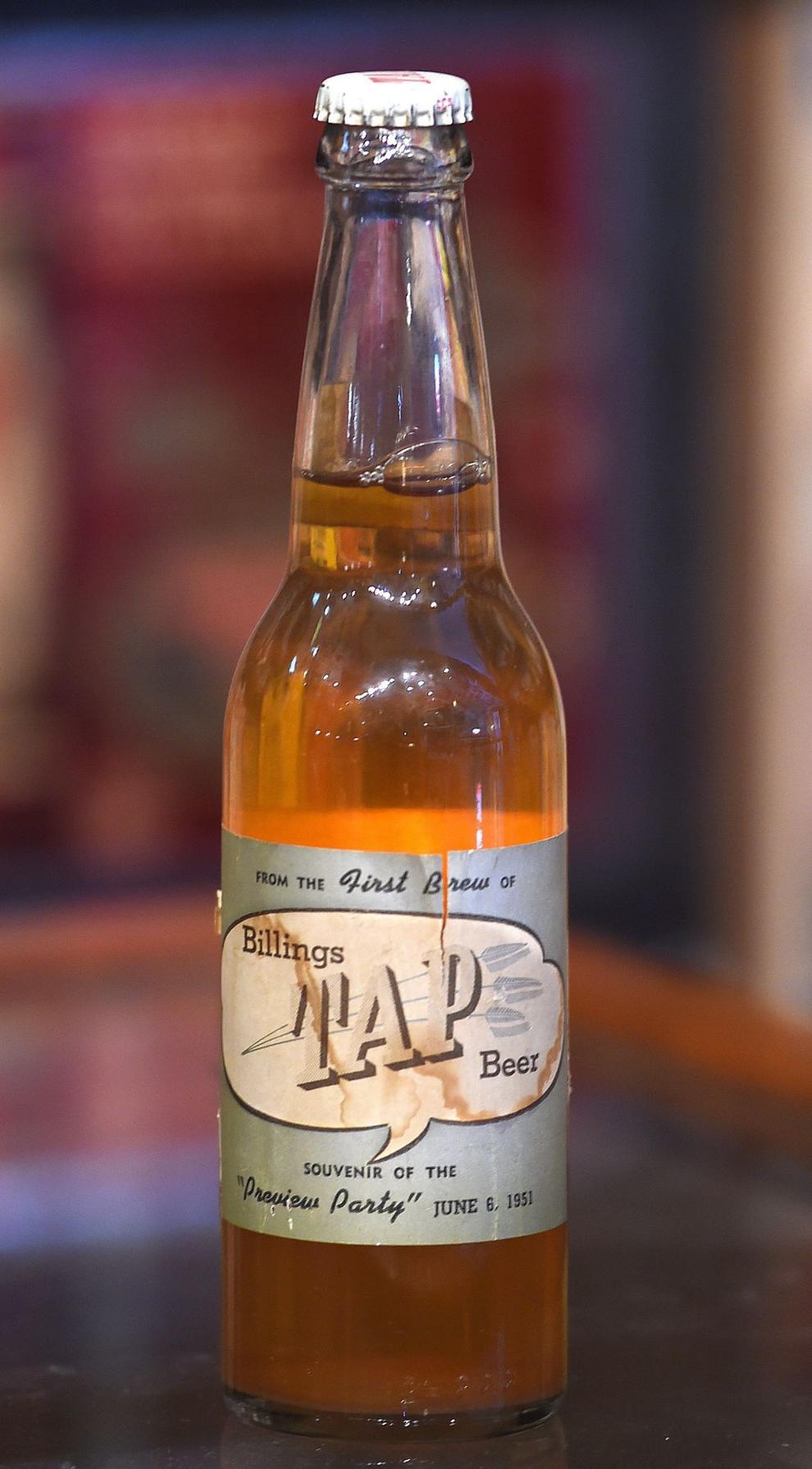 Frontier workers wanted beer no matter how remote their workplace and brewers were quick to set up shop at newfound pockets of ore. Their livelihoods also depended on the depth of resources, so breweries only lasted as long as the minerals, sometimes only a few months.
The brewmasters often worked with limited supplies. They had to be innovative to keep up with demand. It wasn't unheard of for moss to be used to bitter beer when hops were scarce.
During Butte's days as a boomtown, immigrants converged on the city and brought distinct drinking habits with them.
"The bottom line is that Butte was a town organized around labor. Consequentially, the ethnic neighborhoods formed because people were living close to where their job was being practiced."
The breweries that served the different ethnic groups were also located near their respective parts of town. Around the turn of the century, the city was home to 39 breweries.
Lozar said at one time it was possible to tell a bar patron's nationality by the bottle in their hand. The Irish immigrants preferred stouts and porters. Butte Brewing Co. was the main brewery catering to the Irish, but they were also supplied by Vienna Brewing in the Walkerville neighborhood. The Czechs drank pilsners and the Germans favored alt biers and lagers produced by Centennial Brewing Co.
While no longer in Montana, Centennial's legacy continues in the industry. According to Lozar, Leopold Schmidt, the owner of Centennial, was a member of a committee charged with designing the Montana capitol building. Schmidt trekked to Olympia, Washington to check out the home of that state's legislature and while there discovered what he described as the best brewing water in the world. He went on to found the Capital Brewing Co., where he produced Olympia Beer. Olympia remains popular today with the slogan "It's the water."
Two decades after Centennial's departure from Montana, Prohibition killed most of the state's breweries.
Local revival
Local brew began to re-emerge in Montana in the 1980s. Today, beer drinkers enjoy an ever-growing number of craft breweries from Missoula to Glendive. But few of the labels have history deeper than a few decades.
The state has seen the revival of a few heritage labels in recent years like Highlander Beer of the Missoula Brewing Co., and the rebirth of Butte Brewing Co., in 2015. But these are exceptions to the rule. Most breweries in the state have adopted original identities and are creating their own legacies.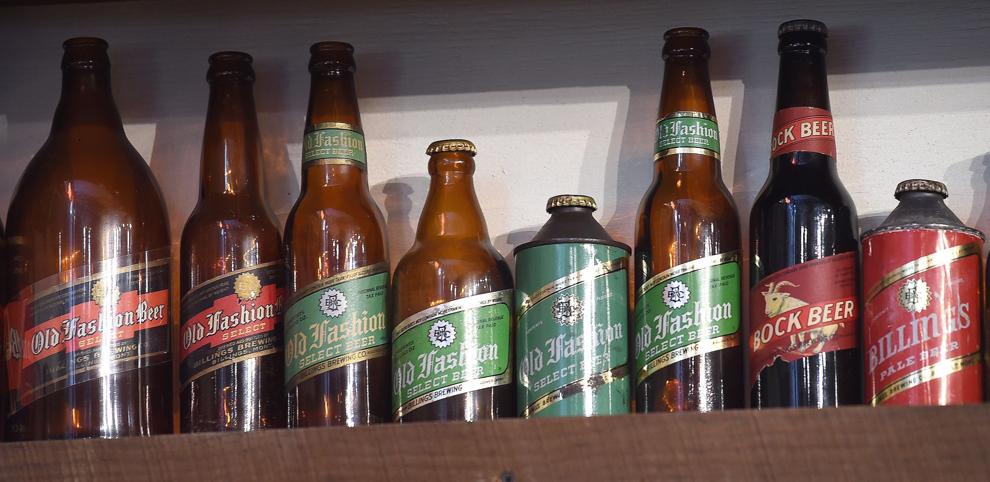 "Big Sky brought along with it the catchy names, Moose Drool in particular," Lozar said. "A lot of the local brewers went away from that identification to the old brands because it was a pretty hip thing to do to move product. It's absolutely a good marketing idea but I can tell you that with Highlander, he's done well to keep that same logo."
Lozar has gone further than just preserving brewing artifacts and chronicling the industry's history. He's accumulated the rights to the names of more than a dozen of Montana's historic breweries.
Lozar said he isn't hoarding the brands for financial purposes. He means to keep the names in state and is happy to transfer the copyright as long as certain conditions are met. The brewery must stay in Montana and there has to be a taproom open to the public.
"I want to continue the same brewing tradition of the public house where folks of the local community talk politics, talk about improvements of the community, and forge ideas to build bridges over their creeks. Because that's what happened in the old Montana public houses," Lozar said.
He spends a little time each day on furthering his documentation of Montana brewing. Lozar also continues work on a book, a project seven years in the making with no clear end in sight. As local beer sales grow and an ever increasing number of breweries open in the state, Lozar isn't alone in his obsession.
"People used to think I was crazy, you know?" he said.
Note: an earlier version of this story said Lozar's printing shop and beer museum is in Ronan. It is actually at 40735 Mount Highway 35 in Polson.