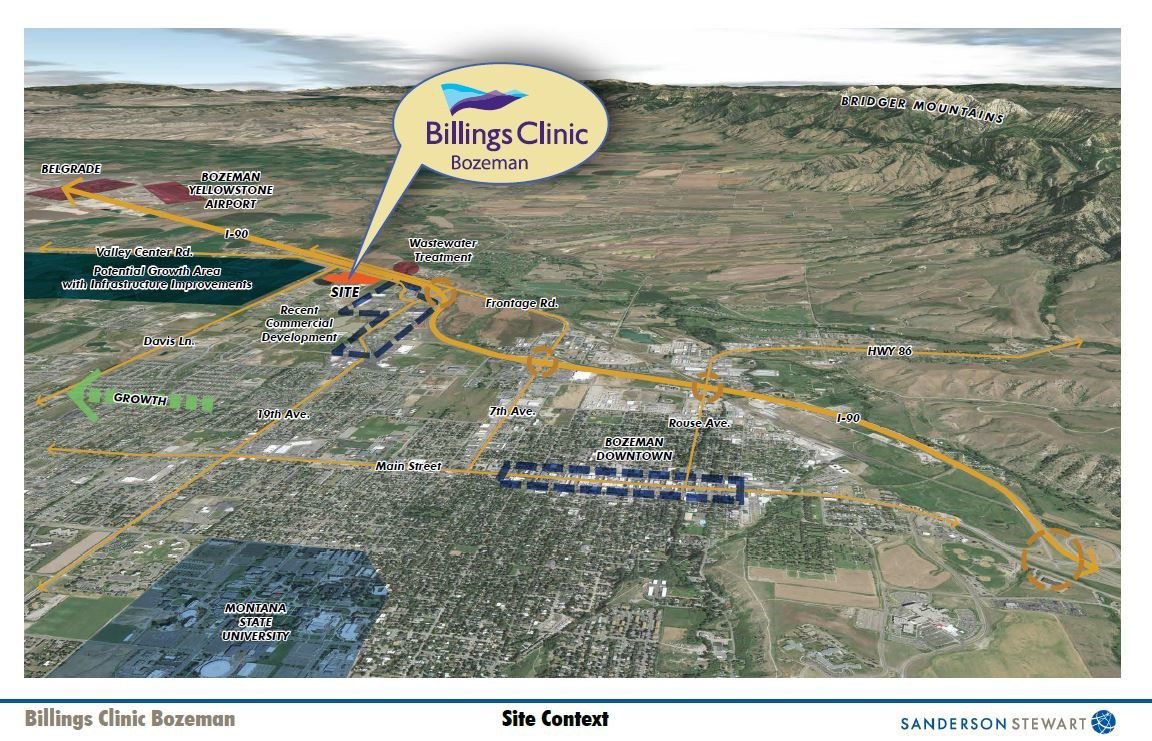 Billings Clinic officials announced plans Tuesday to build a 97,000-square-foot ambulatory center in Bozeman that will include a multi-specialty physician group practice, urgent care and an outpatient surgical center.
The center is estimated to cost from $35 million to $40 million and will be built on 54 acres adjacent to I-90 near the 19th Street exit. Billings Clinic expects to break ground in 2019 and open the center within three years, Billings Clinic CEO Randy Gibb said Tuesday afternoon.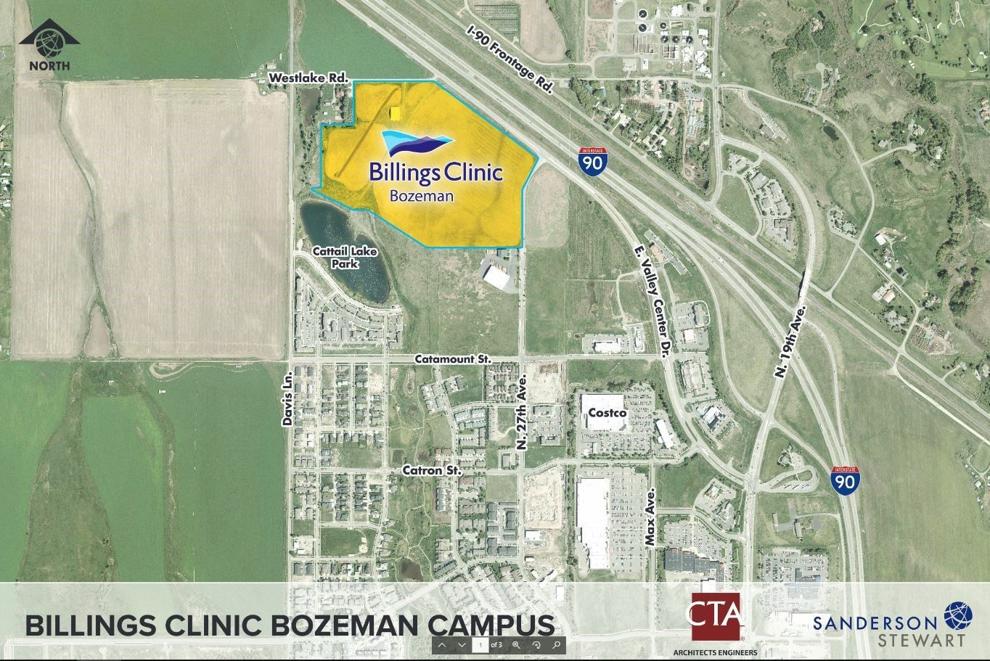 Gibb and other Billings Clinic officials first announced the plans Tuesday morning in Bozeman. Then they returned to Billings in the afternoon to reveal the Bozeman news and announce renovation plans for the main Billings campus.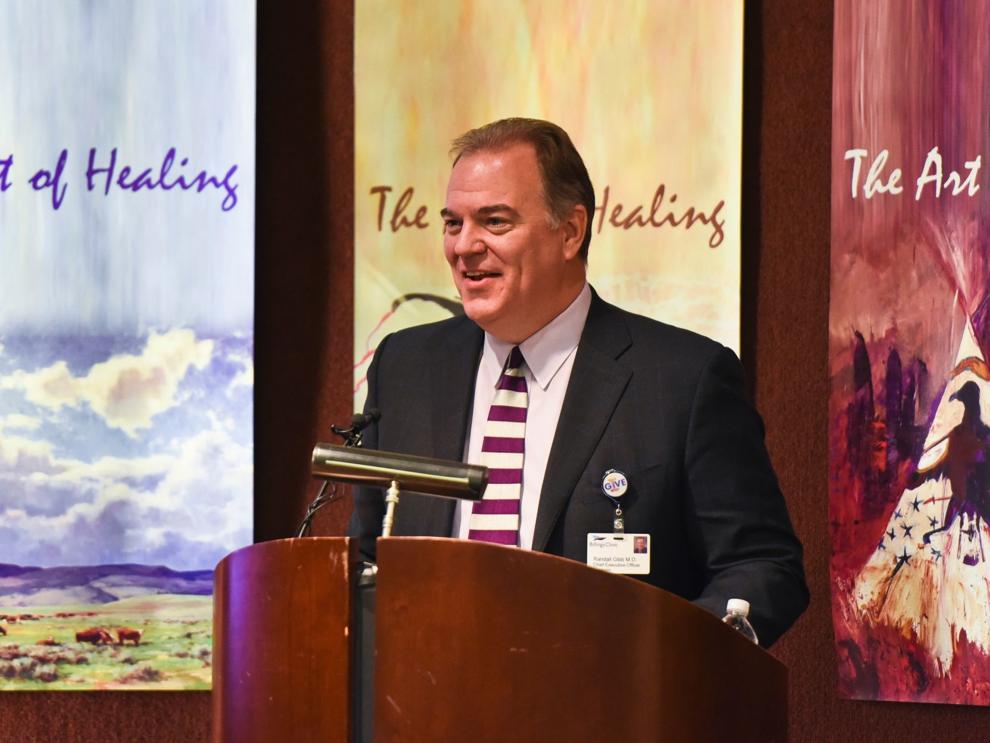 This first phase of the Bozeman project will include space for Billings Clinic specialists traveling from Billings to treat patients. It will also give patients access to physicians who are part of the clinic's Mayo Clinic Care Network affiliation.
A two-year feasibility study was conducted to determine the projected needs and growth of the Gallatin County community.
"Bozeman is the fastest growing community in the state, at about 10 percent a year," Gibb said. "When we looked at the feasibility study, eventually there won't be enough providers in Bozeman to keep up with the growth."
He estimated the ambulatory center will add 125 to 150 jobs in the Bozeman area, just with the first phase.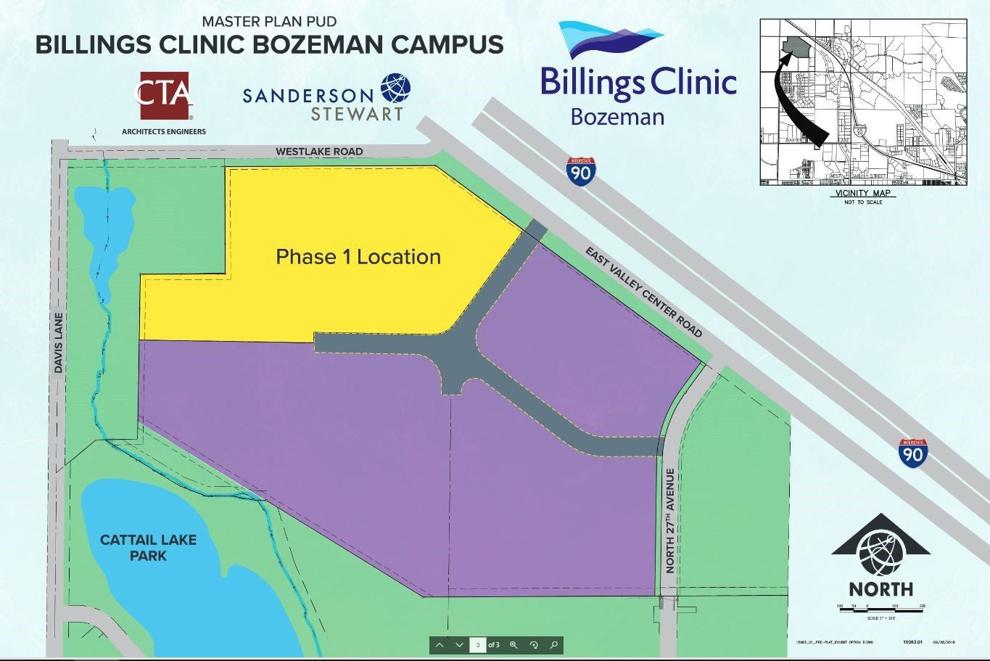 Billings Clinic officials have met with other Gallatin County providers to discuss opportunities to collaborate. Gibb said the planned center "has had nothing but support" from the business community.
On Tuesday, Gibb and his team met with officials of Bozeman Health Deaconess Hospital "out of courtesy."
"We had a good conversation with the CEO," Gibb said, adding the CEO said he was cautiously optimistic that the two medical systems can work together.
Billings Clinic Bozeman OB-GYN and Billings Clinic Bozeman Acorn Pediatrics have served the Bozeman community for nearly 15 years. The two clinics will be incorporated into the new center.
Clinic officials plan to select an architect and a general contractor in two to three weeks and general contractor. Then design work will begin, said Mitch Goplen, vice president of Facility Services for Billings Clinic.
"We get a once-in-a-lifetime opportunity to build a new campus in Bozeman and we want to do it right," Goplen said. "We're taking quite a bit of time on the design."
Goplen and others are working with Bozeman city departments on the design, on infrastructure and other details. Once the design is complete, the hope is to put the project out to bid in January or February.