Billings Flying Service on Wednesday helped haul pieces of a large haul truck that crashed into a deep canyon in October off the Chief Joseph Highway in Wyoming.
The Billings company used a CH-47 Chinook helicopter to haul the 20,000-pound pieces of the truck from the canyon.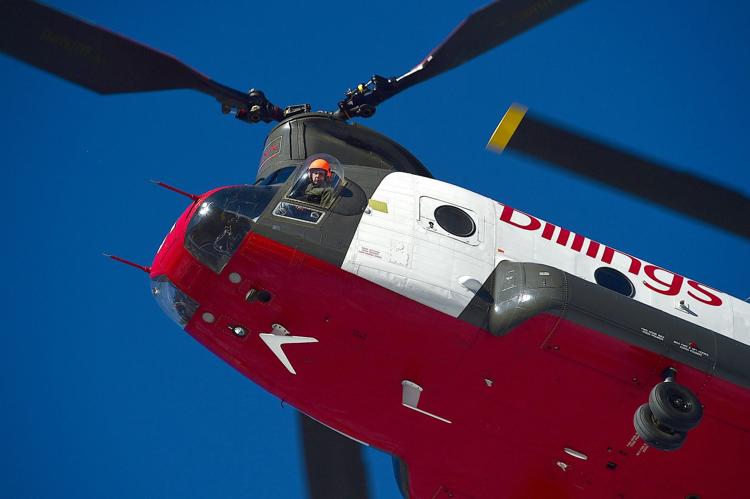 On Oct. 12, a 26-year-old Cody man driving the truck for a highway slide repair project drove the truck down a haul road when he apparently collided with another truck that was heading back up the hill, Wyoming Highway Patrol Lt. Lee Pence said at the time. His truck ran off the road, crashed through some trees and then vaulted off a small cliff before coming to rest upside down in a creek.
The driver, Ronald S. Frankenberry II, died in the crash. The driver of the other haul truck wasn't hurt.
You have free articles remaining.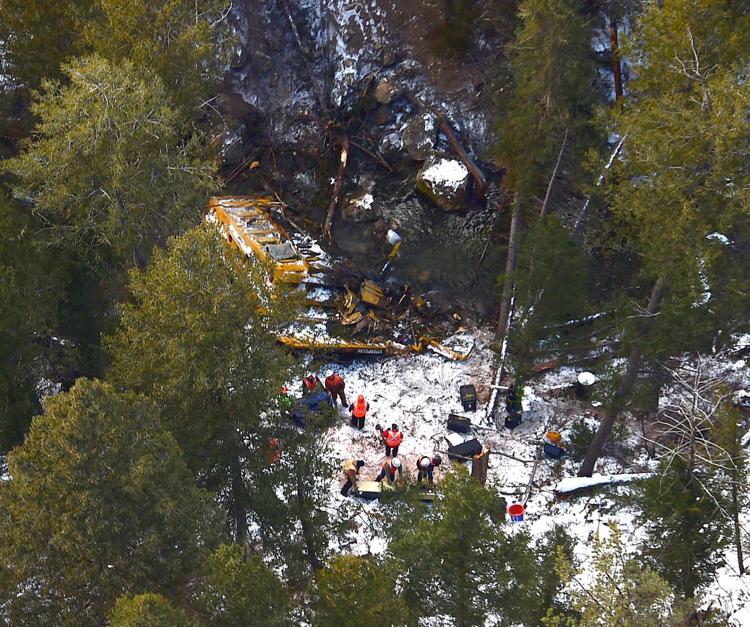 Hours before the wreck, authorities tried to take Frankenberry into custody after he failed two drug tests and walked out of the Cody probation office against his supervising agent's orders, according to an affidavit from Pence.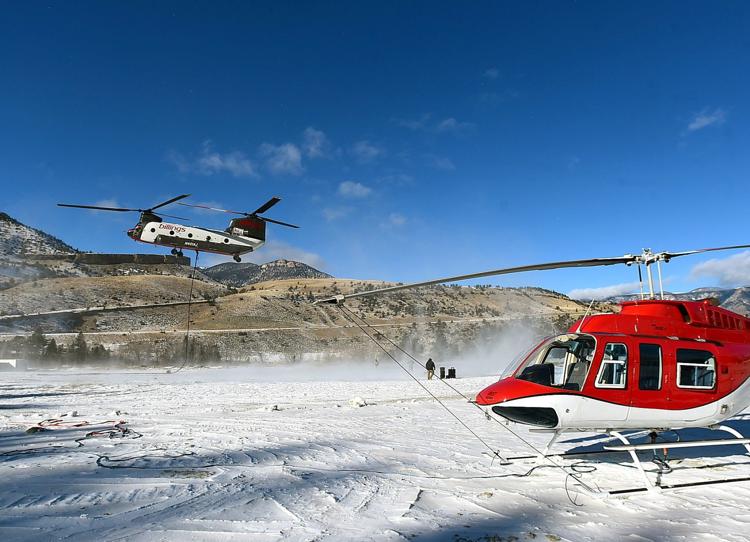 Pence says authorities found Frankenberry earlier in October, but he got away. Around 4 p.m., Frankenberry called his probation agent, who told Frankenberry to turn himself in.
The incident is being investigated by the patrol and Wyoming Occupational Safety and Health Administration.