Hardin coal energy could end up providing power to a burgeoning digital industry that sprang from cryptocurrencies like bitcoin.
Data processing and blockchain interests are the latest entities to court the ailing Hardin Generating Station, a 109-megawatt coal-fired power plant that is seeking a buyer to avoid closure.
A dozen industry investors and businesses recently met with plant representatives, said Pam Bucy, an attorney representing the Hardin plant's owners.
She said it's too early in the process to name any of the interested companies, but the idea of a blockchain operation taking on its own power plant would be a notable step in the industry's growth.
"It's a pretty cool idea, and to our knowledge it hasn't been done," Bucy said.
Blockchain is the digital ledger system that was invented to support bitcoin, but the technology is now used to keep the books on other cryptocurrencies. It's also in development for use in other industries like food safety.
Blockchain mining requires high-powered computers to maintain the digital ledgers and verify transactions. Miners of the bitcoin blockchain, for example, can be rewarded with newly minted bitcoin, which drew investors and businesses to build massive computing centers amid a spike in the currency's value.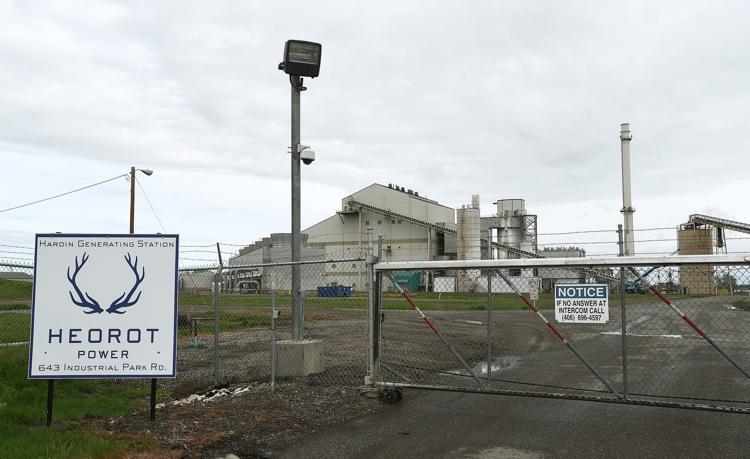 The process is incredibly power-hungry. The industry's daily electricity usage has been compared to that of smaller countries, leading to questions about the sustainability of blockchain mining's growth. Bitcoin's once-meteoric growth in value has also cooled in recent months.
The amount of electricity already in use by these operations helps to explain why one might acquire its own power plant. It would also allow for more control over the power supply.
Energy-intensive operations in Montana can sidestep the utility companies and purchase wholesale power, according to Montana Public Service Commission spokesman Bowen Greenwood. In these cases, the state regulatory body steps in only to regulate power transmission through utility-owned lines.
"If this blockchain company is going to be using NorthWestern Energy lines to move power, then they're going to be paying the federally regulated rates for the transmission," Greenwood said.
You have free articles remaining.
Consumers are moving away from coal energy in favor of cheaper natural gas and renewable sources that have a smaller effect on the environment. Still, the interest in coal plants by blockchain companies has regulators interested.
The industry has found Montana in recent years. A bitcoin mining company called Project Spokane set up shop in a warehouse outside of Missoula in 2016. It now draws a capacity of 20 megawatts from the Seli'š Ksanka Qlispe' hydroelectric dam in northwest Montana. That power contract runs through 2022.
Earlier this year, another bitcoin operation called CryptoWatt flipped on its servers in Butte. It struck a contract with Colstrip plant operator Talen Energy for up to 64 megawatts of coal-fired electricity. That contract ends in 2019.
An informational paper provided by Bucy didn't name the companies in talks with the Hardin plant, but it said that they shared "aggressive" visions for growth. A deal with one of them would be a last-minute savior for the Hardin Generating Station.
Beowulf Energy owns Rocky Mountain Power, which is the company set up in Hardin to run the plant. The corporate hierarchy includes the operator, Colorado Energy Management, and Heorot Power, a Beowulf subsidiary.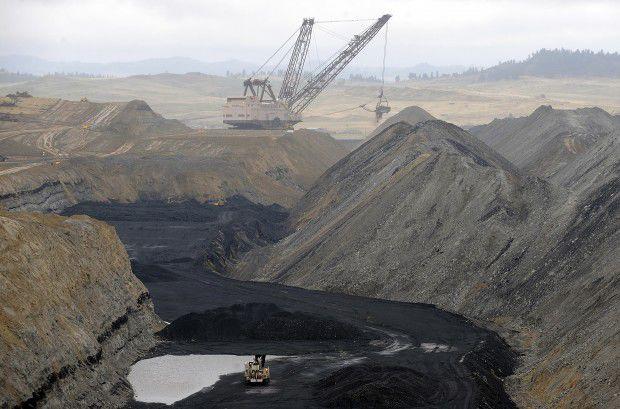 Representatives of the Hardin plant are also trying to negotiate a deal to temporarily sell power to NorthWestern Energy as a stopgap measure. NorthWestern spokesman Butch Larcombe confirmed those talks, but said no agreement has been reached.
The Hardin plant would need up to $15 million to be outfitted to serve a data center, including transformers that would reduce the voltage coming from the plant, according to an informational paper provided by Bucy.
There's already a name for the potential operation: Big Horn Data Hub. Bucy said plant owners hope it will reverse the facility's dire outlook.
"The data processing side of it would end up adding employees down there," she said.