While two co-defendants gave conflicting testimony on Tuesday against a third man on trial on murder charges, they agreed on one point: they had no explanation for why a Crow Agency woman was strangled, burned and left to die in a field last year.
"Why did this happen?" Assistant U.S. Attorney Lori Suek asked co-defendant Angelica Jo Whiteman, 24, of Billings.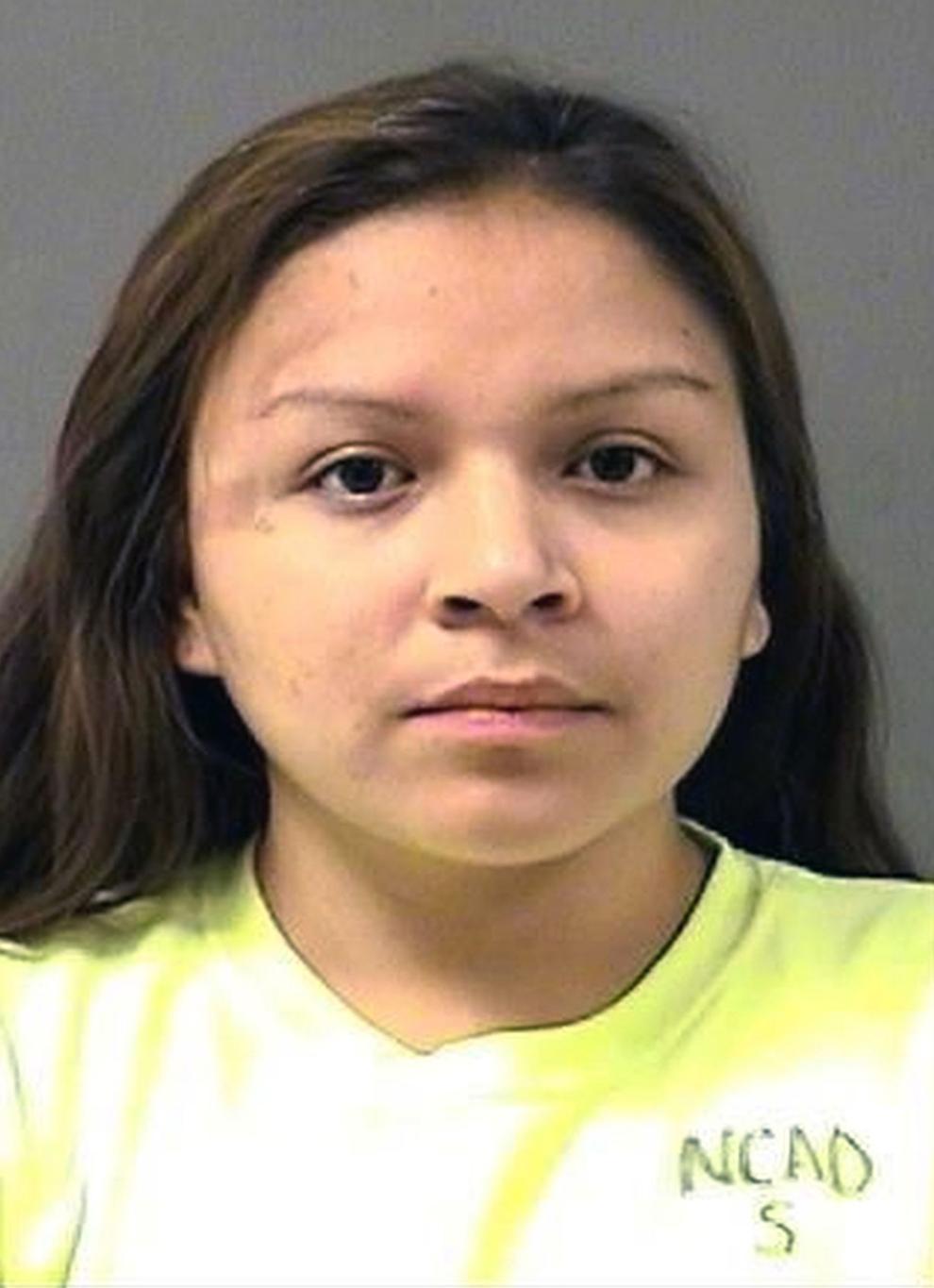 "I don't know," Whiteman answered.
"That's not good enough," Suek shot back.
"I don't know," Whiteman said again. "I could put it on my drinking, but it still would have happened. I never meant for any of this to happen, but it did, and I can't take it back," she added.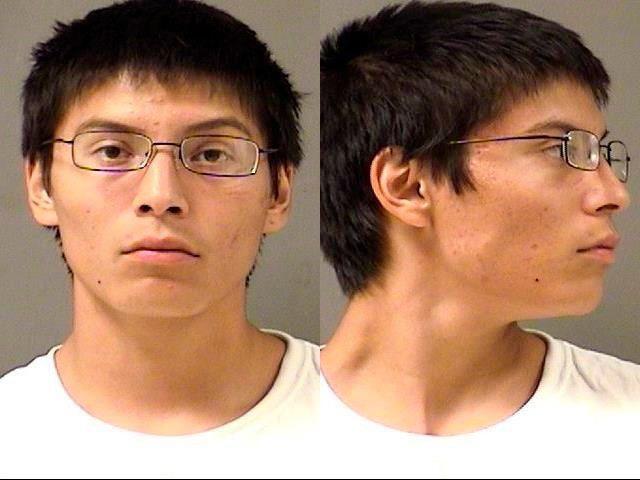 Assistant U.S. Attorney John Sullivan asked co-defendant Frank James Sanchez the same question.
"I don't know. It all turned bad that night," said Frank Sanchez, 20, of Busby.
Frank Sanchez and Whiteman, who made plea deals with federal prosecutors, testified for the government against Dimarzio Swade Sanchez, 20, of Busby, in U.S. District Court in Billings. The jury trial began on Monday.
Dimarzio Sanchez, who is Frank Sanchez's half-brother, is charged with first degree murder in the June 28, 2016, death of Roylynn Rides Horse, 28. She died in a Salt Lake City hospital 72 days after suffering third degree burns over 45 percent of her body.
Prosecutors charged the three defendants with murdering Rides Horse, who was beaten and strangled into unconsciousness on April 17, 2016, doused with gasoline, set on fire and abandoned along Castle Rock Road, off of U.S. Highway 212, on the Crow Reservation. Fourteen hours later, a passerby found Rides Horse, who was naked and severely burned and frostbitten.
Whiteman, the Sanchez brothers and several others had been driving around and drinking when the group ended up at the Kirby Saloon, near Busby. Whiteman, who said she met Rides Horse for the first time in the bar, offered to give her a ride to Crow Agency because Rides Horse was upset and crying.
Whiteman then got into a fight with Rides Horse in the car, which Dimarzio Sanchez drove to Castle Rock Road where the attack occurred.
Prosecutors allege Dimarzio Sanchez doused Rides Horse with gasoline and lit her on fire.
Both Whiteman and Frank Sanchez admitted on the stand to lying to investigators.
Whiteman pleaded guilty to aiding and abetting first degree murder and faces mandatory life in prison. She could get a shorter sentence upon a prosecution recommendation if she provides "substantial assistance," under the terms of a plea agreement.
Frank Sanchez pleaded guilty to not reporting a felony and to being an accessory after the fact. He faces a maximum 18 years in prison. A first degree murder charge against him could be dismissed if the judge accepts the plea agreement at sentencing.
The defense has argued that Whiteman and Frank Sanchez lied multiple times to investigators, cut deals to save themselves and blamed Dimarzio Sanchez, who suffers from fetal alcohol syndrome and functions at a 10-year-old level.
Co-defendants' testimony
Whiteman testified that she started a fight with Rides Horse after Rides Horse stared at her in the car, but she also said the fight ended. She denied dragging Rides Horse out of the car on Castle Rock Road.
At some point, Whiteman said, Dimarzio Sanchez started choking Rides Horse with a bandanna around her neck.
"I asked him to stop," she said. Dimarzio Sanchez then told her she had to "finish her off," she said.
Whiteman said she tried to refuse but was scared of Dimarzio Sanchez. She, too, strangled Rides Horse with the bandanna, got scared and let it drop, she said.
Whiteman told Dimarizo Sanchez she had "finished her off,'' but that Frank Sanchez told her Rides Horse had blacked out.
Whiteman said Dimarzio Sanchez popped open the trunk of the car and that Frank Sanchez got out a gas can and gave it to his brother.
She further testified she heard splashing, like gasoline being poured, and saw Dimarzio Sanchez pouring the gas.
Dimarzio Sanchez told her not to look back, but Whiteman said she looked in her mirror and saw "fire where Roylynn was laying."
Assistant Federal Defender Gillian Gosch questioned Whiteman about telling the judge when she pleaded guilty that she saw Dimarzio Sanchez light Rides Horse on fire, but in a later de-briefing with federal agents, she didn't see who did it.
"I thought I did," Whiteman said.
Whiteman also admitted to making comments in recorded jail calls that she thought Frank Sanchez was lying, trying to blame her and that he was getting away with murder.
Frank Sanchez testified that Whiteman started the fight with Rides Horse, pulled her out of the car and at one point, kicked her. He also said he tried to stop the fighting and twice tried to help Rides Horse but that his brother told him to stop.
Frank Sanchez also said he got the gas can from the trunk as instructed by Dimarizo Sanchez, gave it to his brother and got back into the car. Dimarzio Sanchez then called for Whiteman to get out of the car, which she did, Frank Sanchez said. Both then came running back to the car, and Dimarzio Sanchez gave the gas can to Whiteman, he said.
As they drove away, Whiteman threw the gas can out the window, he said.
Frank Sanchez denied under questioning from Gosch that he hit Rides Horse in the face, as Whiteman testified.
Doctors' testimony
The jury also heard testimony from doctors who treated the victim and described the extent and severity of her injuries.
Dr. Armando Sanchez, an emergency room doctor at the Crow Agency hospital, described Rides Horse's condition when she arrived after having been found along the road.
The doctor said he initially couldn't tell if the person was male or female because there were "severe burns everywhere."
When Sullivan asked Sanchez to describe the burns, the doctor said, "Oh, wow. Seriously?"
The doctor then detailed the extensive burns Rides Horse suffered over much of her body and how she was struggling to breathe. He was unable to use standard treatments for clearing an airway because of the burns, he said.
"None of this stuff is in the books," Armando Sanchez said.
At one point, Rides Horse lost her pulse because of swelling from the burns, prompting the staff to uses scalpels to cut around her head, neck, arms and chest to relieve pressure. Her pulse returned after that, he said.
The doctor also said he asked Rides Horse questions to gauge her brain function. She answered questions, he said, and told him she knew "who did it."
"She remembered," he said.
Defense attorneys objected to that and asked for a sidebar discussion with the judge.
Testimony continued with nothing further about what Rides Horse may have said. (On Monday, U.S. District Judge Susan Watters ruled statements Rides Horse gave to law enforcement while in the hospital would not be admitted as evidence.)
Rides Horse was flown to the burn unit at the University of Utah hospital, where she ultimately died after undergoing numerous procedures, operations and skin grafts, said Dr. Amailia Cochran, who treated Rides Horse.
Pamela Ulmer, a Utah medical examiner who performed an autopsy on Rides Horse, said Rides Horse died from complications from burns.
The trial continues on Wednesday with U.S. District Judge Susan Watters presiding.